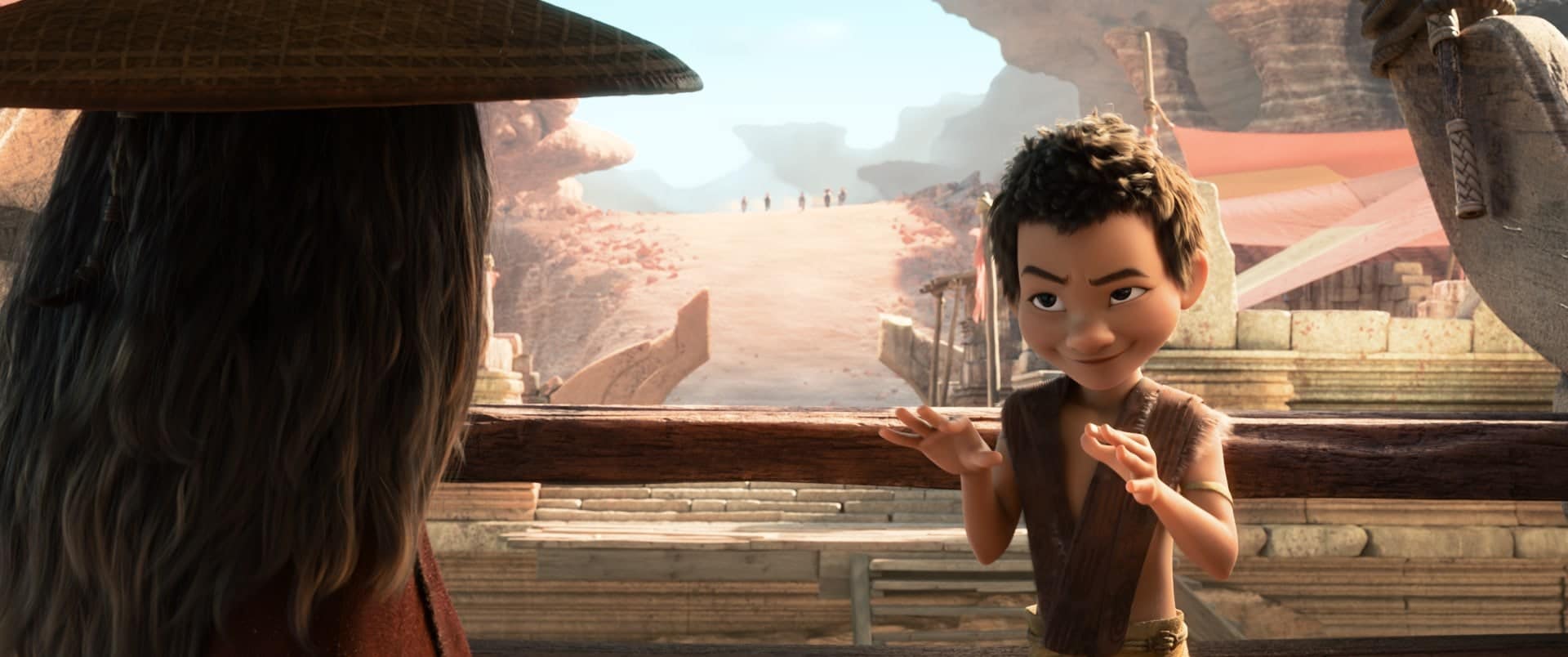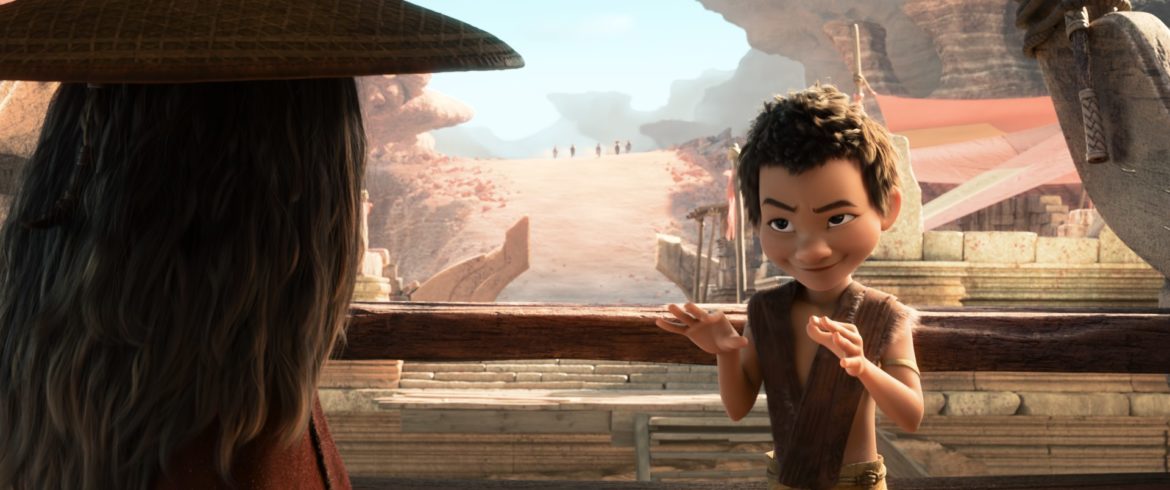 Disney shares (DIS) were trading sharply higher in US premarket trading today after the company announced massive subscriber growth for its streaming service. Disney shares have gained 7% this year even as its Parks segment is suffering due to lockdowns in many jurisdictions including California.
However, optimism over streaming services has helped Disney move to a higher level even as it posted a loss in the fiscal year 2020—its first annual loss in 40 years.
Disney shares rise on streaming optimism
Production houses including Disney and AT&T subsidiaries HBO Max and Warner Bros. are now concentrating on their streaming business as cinema chains are staring at revenue loss as more new titles are released on streaming platforms.
The subscription figures for Disney+ has been increasing at a fast pace. At the investor day yesterday, the company said that Disney+ had 86.8 million subscribers as of 2 December. That's massive growth for the service that's only about a year old. In the fiscal fourth quarter of 2020, Disney had reported 73.7 million subscribers.
Disney raises guidance for streaming and increases the price
Disney expects Disney+ subscriber numbers to rise three-fold by fiscal 2024 to between 230-260 million. After accounting for Hulu and ESPN+ subscribers the company expects to have been 300-350 million subscribers by the end of 2024. In comparison, Netflix had 195.2 million paying subscribers at the end of Q3 2020.
While Netflix reported strong growth in the first half of the year as lockdowns lifted demand for its streaming services, its subscription numbers disappointed in the third quarter of 2020 with only 2.2 million net addition. The company's guidance on Q4 wasn't too healthy either and Netflix shares sold off after its Q3 2020 earnings release.
Disney also hiked the price for its streaming service in what's its first price hike. The price for SVOD has been hiked by $1 to $7.99 per month and the new pricing would be applicable from 26 March next year. The bundled offering that contains Hulu and ESPN+ also would now cost $13.99 per month under the new pricing.
Cinema chains to suffer more
Cinema chains like AMC Theatres and Cineworld, that are anyways battling lockdowns and low occupancy rates stand to lose further as production houses make streaming on their platforms the priority. Incidentally, in August, when Disney had released its widely awaited title "Mulan" online, its CEO Bob Chapek had described the move as a "one-off" and not a new business model where the company structurally skips theatres for its streaming platform.
However, in October the company announced a business restructuring that brought streaming at the centre of its operations. "Given the incredible success of Disney+ and our plans to accelerate our direct-to-consumer business, we are strategically positioning our Company to more effectively support our growth strategy and increase shareholder value," Chapek said as Disney termed streaming as the "primary focus."
Disney to release all content online
In what likes a massive blow to cinema chains, at his opening remarks at the investor day, Chapek said "All of our content will eventually end up in Disney+" This comes weeks after AT&T that owns Warner Bros and HBO announced that over the next year it would release all content simultaneously in theatres as well as on the streaming platform. Cinema chain shares sold off after the announcement.
At the investor day event Chapek also said "The enormous success of Disney+ inspired us to be even more ambitious," and "Our pipeline is much more robust than we initially anticipated."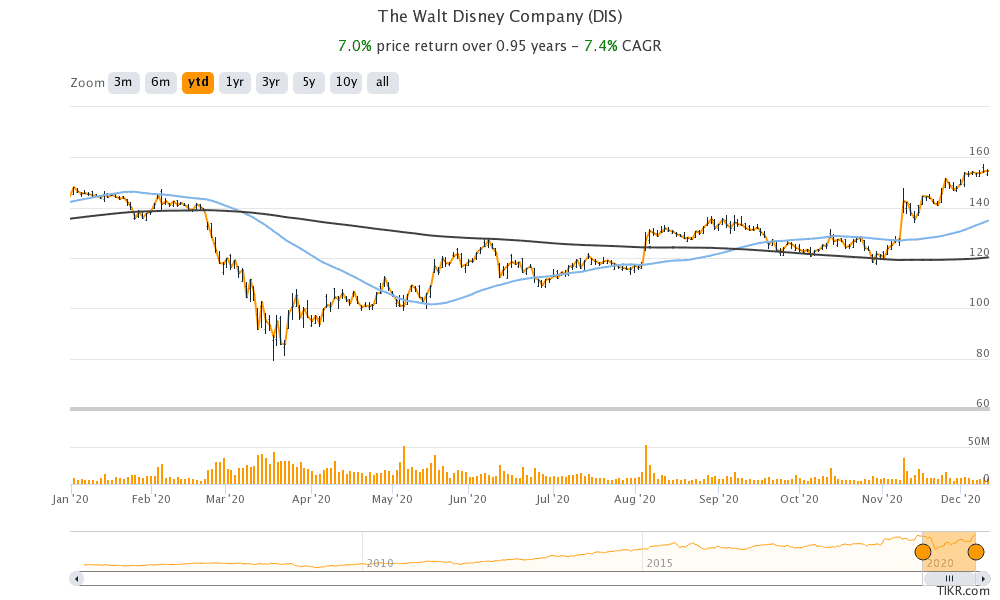 Worry for Netflix?
Pure play streaming platforms like Netflix could face more competition as production houses shift their priority towards streaming. This could lead to a price war and higher spends on new content. Notably, this year, Netflix also raised the prices for its basic plan in the US from $13 to $14 and the premium subscription from $16 to $18. The company offers different prices in different countries. For instance, this year Netflix launched a mobile-only version in the Indian market that was priced at little over $3 a month.
Focus on streaming would help Disney expand its reach. The company can then also expect a valuation rerating as pure-play streaming companies are valued as tech companies, unlike production houses.
Disney's Parks segment is still not out of the woods
The focus on streaming would also help Disney diversify its revenue base. The Parks segment, that has announced thousands of layoffs this year, might continue to suffer in the near term. Even as we have vaccine approvals in some regions, it would take a long time before a sizeable population is vaccinated.
Also, we are still not sure that even after the vaccine all consumers would be willing to revert to their pre-pandemic lifestyle. Outdoor entertainment services like theatres, theme parks, and cruise line look in for a long-term slump and it would take much longer for demand to return to pre-pandemic levels.
How analysts view Disney shares
According to the data compiled by CNN, Disney has a median price target of $163 which is a premium of 5.4% over its yesterday's closing prices. That said, given the strong growth in Disney's streaming subscribers, Wall Street analysts might now take a more favourable view of the company.
Disney shares were trading almost 4% higher at $160.80 in US premarket today. The shares have a 52-week trading range of $79.07-$157.46. Disney shares have more than doubled from their 2020 lows and the rally has recently gained pace as investors have shifted to beaten-down cyclical shares expecting them to rally on vaccine hopes.