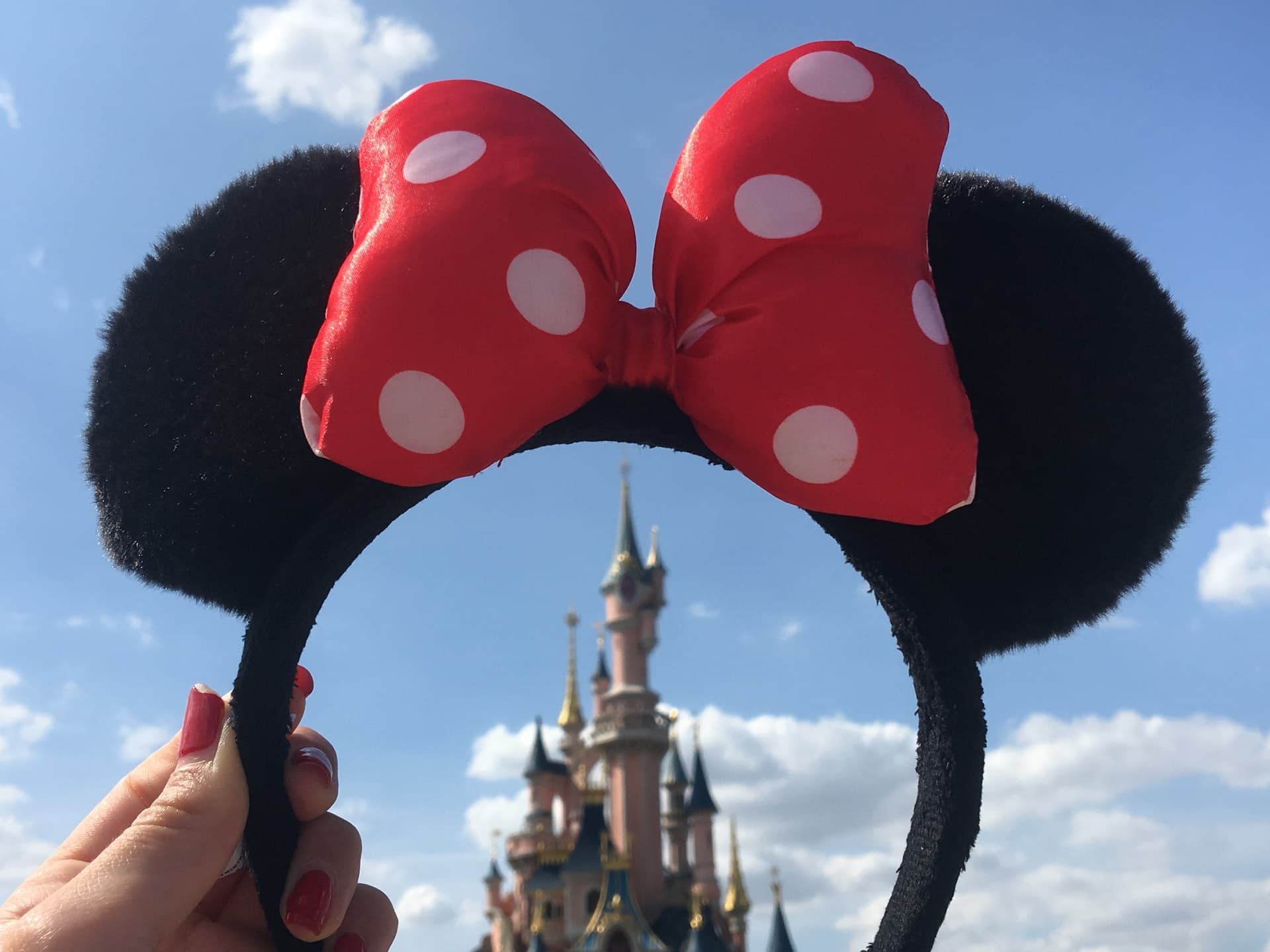 Shares of Disney (DIS) were trading 3.3% higher in the US premarket today at $140, as markets gave a thumbs up to its fiscal fourth quarter 2020 earnings.
While the company posted a loss in the quarter and its first annual loss in 40 years, markets were impressed by the strong growth in streaming subscribers. Here are the key takeaways from Disney's fiscal fourth quarter 2020 earnings
Disney's fiscal fourth quarter 2020 earnings
Disney reported revenues of $14.71 billion in the quarter. While the revenues were 23% lower as compared to the corresponding quarter in the last year, they were ahead of the $14.2 billion that analysts polled by Refinitiv were expecting.
Looking at the performance of different segments, Disney's Media Networks segment, that's the company's biggest segment by revenues, posted an 11% year over year rise in revenues in the quarter. However, the COVID0-19 pandemic took a tool on its Studio Entertainment and Parks segment where revenues tumbled 52% and 61% respectively year over year.
Parks segment has been hit due to lockdowns
While the company's international parks operated with reduced capacity in the quarter, its parks in California are still closed. In September, while announcing thousands of layoffs, Disney had blamed California for the layoffs. However, the layoffs were across the business segments and not merely limited to the Parks segment.
Meanwhile, Disney's Direct-to-Consumer and International segment posted a 41% rise in revenues in the fiscal fourth quarter and it was the second-largest contributor to its revenues. Disney's streaming service is consolidated under this segment only.
Disney streaming subscribers are growing fast
Last month, Disney announced a restructuring of the business and said that streaming would be its focus going forward. Disney's CEO Bob Chapek said that its decision to focus on streaming wasn't influenced by the COVID-19 pandemic.
Meanwhile, Disney's strategy to focus on streaming is paying off for the company as some of its other businesses are struggling. Its theme park in France has been closed due to the pandemic and it does not expect its California theme park to open before the end of this year.
Disney reported 73.7 million paid subscribers for its streaming services which was a sharp increase from 57.5 million subscribers in the previous quarter. The subscriber numbers shattered analysts' estimate as well as the company's own expectations.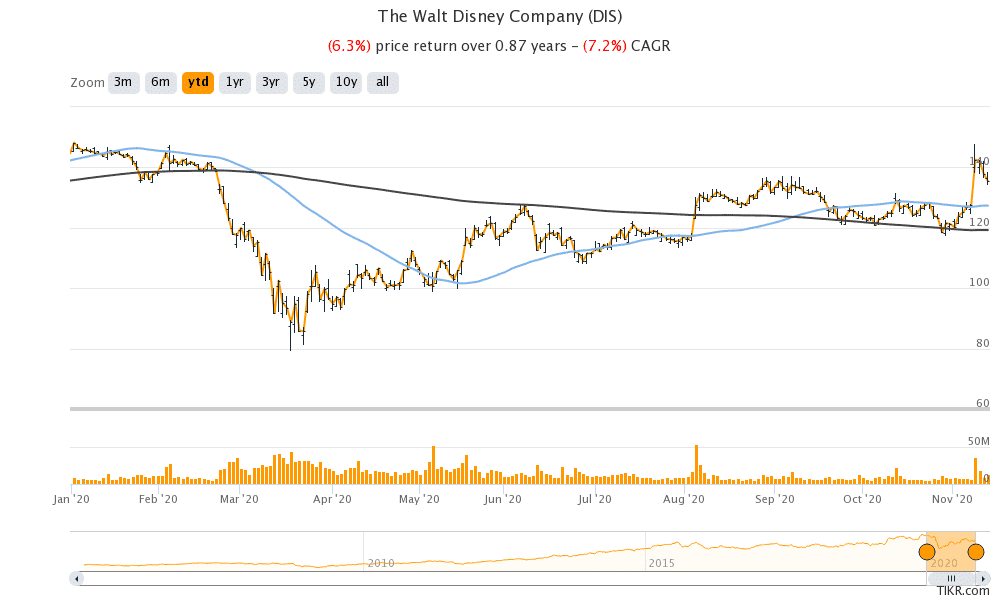 Disney posted a loss in the quarter
Disney posted an adjusted loss per share of 20 cents in the quarter, which was way below the 71 cents that analysts were expecting. The company reported a GAAP loss of $2.83 billion in the fiscal year 2020, its first annual loss since at least 1980 as Chapek termed 2020 as "a year unlike any other in our lifetimes, and certainly in the history of the Walt Disney Co."
According to Disney, in the fiscal fourth quarter, the net adverse impact of COVID-19 on its operating income was $3.1 billion. In the fiscal year 2020, it suffered a net adverse impact of a massive $7.4 billion.
Semi-annual dividend suspended
Disney suspended its semi-annual dividend that was scheduled to be paid in January 2021. While the company is generating positive operating cash flows, it is investing in growing the streaming business. Given the uncertain economic outlook amid the pandemic, Disney took the conservative approach of suspending the dividend.
Commenting on the dividend, Disney's CFO Christine McCarthy said "Our capital allocation strategy will continue to prioritize investing in the growth of our businesses, particularly in the direct-to-consumer space. However, we anticipate the payment of a dividend will remain a part of our long-term capital allocation strategy following the return to a normalized operating environment."
21st Century Fox
Last year, Disney bought 21 Century Fox for $71.3 billion in a cash and stock deal. It also assumed $19.2 billion worth of debt as part of the transaction. In their fiscal fourth quarter earnings call, Disney said that it wouldn't provide the deal's accretion and dilution impact on its earnings going forward.
What's Disney's outlook?
Disney is among the stocks that would benefit from a successful vaccine for the COVID-19. However, until we get a vaccine and people get comfortable visiting theme parks, Disney's earnings would continue to be impacted. The company also said in its earnings call that it expects its earnings to be negatively impacted in the fiscal year 2021 due to the COVID-19 pandemic.
Meanwhile, Disney's streaming services are expected to continue growing. The pandemic might only increase the demand for the streaming platform as we have seen this year. That said, it would be a considerable time before streaming service starts adding meaningfully to Disney's earnings.
Can streaming rescue Disney?
For instance, in the fiscal year 2020, Disney's Direct-to-Consumer and International segment posted an operating loss of $2.8 billion which was 53% higher than the previous fiscal year.
That said, with a focus on streaming, Disney can expect to command higher valuation multiples. If markets start valuing it as a streaming platform, it could command a higher price to earnings multiple like say Netflix.
Disney share price
Disney shares have lost 6.3% so far in 2020. However, the shares have been on an uptrend this month and are up almost 12%. The share looks set to continue its momentum today also after the earnings beat.
However, its 14-day RSI (relative strength index) was 60 yesterday which means that it is approaching the overbought levels. Traders see RSI values above 70 as a sign of overbought levels.
Looking at the valuation, Disney shares trade at an NTM (next-12 month) enterprise value to revenue multiple of 3.93x which is higher than its historical multiples. That said, the valuations multiple look higher due to the near-term fall in its revenues and earnings. As Disney pivots towards the more lucrative streaming business, it can offer good value over the long term.