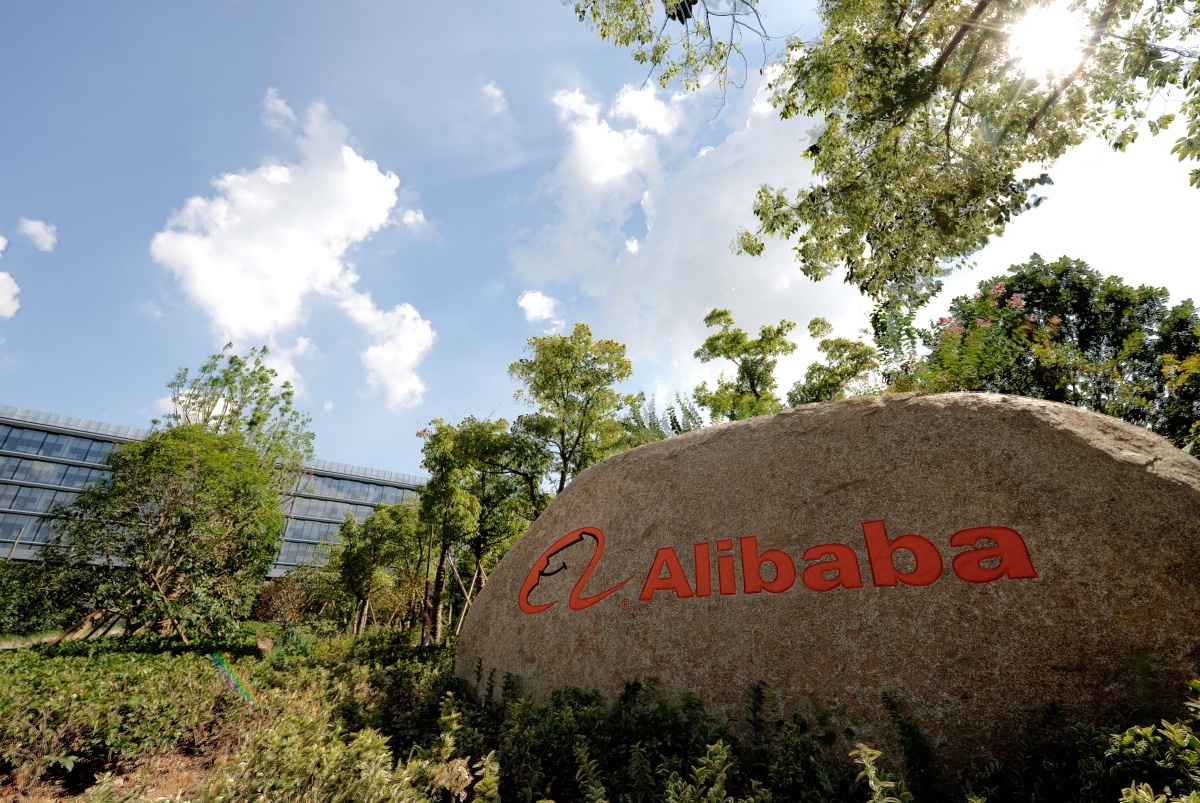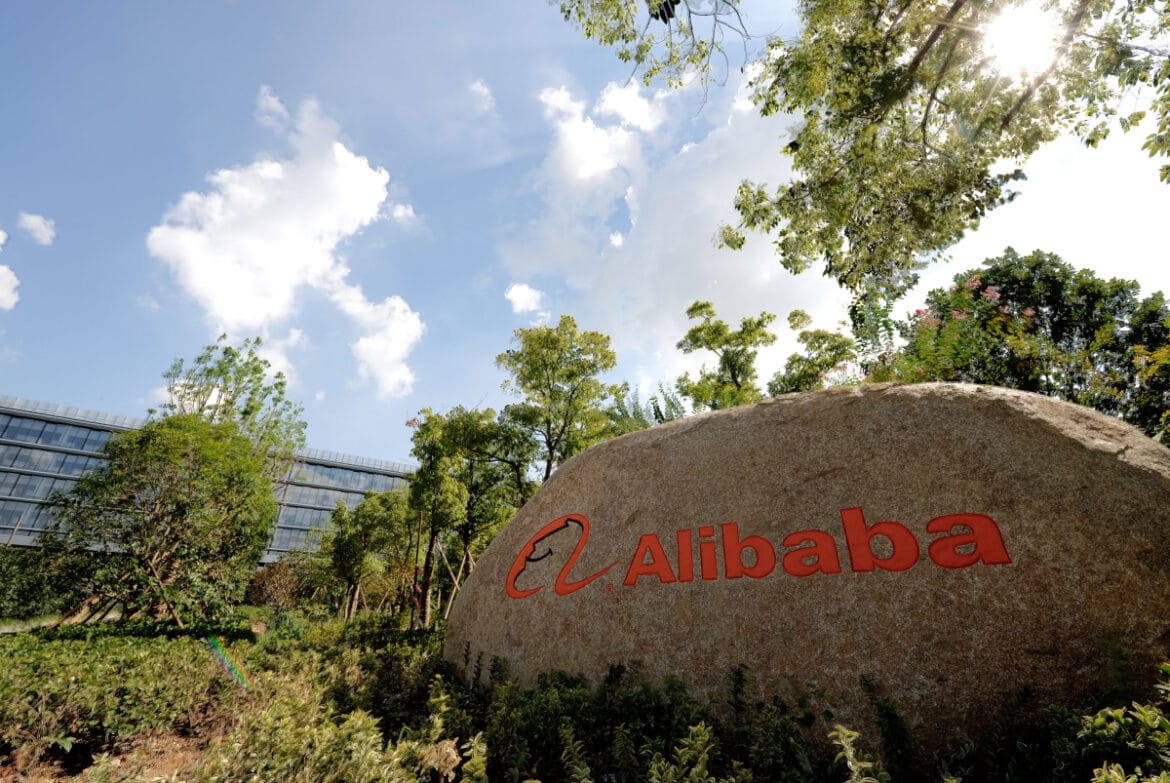 Alibaba shares are dropping during the Asian stock trading session following reports that the Chinese government might be seeking to split up Ant Group's AliPay into two separate apps.
According to an exclusive report from the Financial Times, sources within the government stated that regulators will be forcing the fintech company to build a new app for its loan business, currently offered as part of AliPay's regular services, while the firm will also have to turn over the data that it uses to qualify borrowers to the government.
A new joint venture will be reportedly formed to create a credit scoring system that will be used by Alipay and other vendors within the country. This venture will be partially owned by Ant Group, the owner of AliPay and a group of government-backed businesses will own stakes as well.
Back in April, the government forced Ant Group to separate its credit card loan business Huabei from its small loans unit Jiebei as they deemed the linkage between the two services as an "improper" one.
Meanwhile, this latest decision would result in the creation of a separate entity that will still operate under the umbrella of Ant Group, now considered a financial holding company, but the way data is used and how services are rendered to the public will change.
According to the sources cited by the Financial Times report, this action is being taken as part of a crackdown on the monopoly that big tech companies have on consumer data.
Sources from Alibaba (BABA) said that, for now, the company founded by Jack Ma will reportedly control how the credit scoring joint venture will operate. However, executives acknowledged that the company could lose control of it at some point in the future if the government's participation increases.
Previously, the application and approval process for AliPay's credit cards and loans was completely automated and decisions could be made within seconds. However, now they will have to be routed to the joint venture's proprietary scoring model first and users will have to use a separate app.
Data privacy has been one of the major concerns that have prompted the Chinese government to implement certain measures that affect big tech companies. For analysts, even though regulators have been somehow hostile, the sector was largely unregulated before these measures were taken and that is not necessarily a bad thing.
"Underneath all of this stuff I think China understands that if it's going to become a technological superpower … then it has to lay a solid regulatory foundation", said Kendra Schaefer, a partner at research firm Trivium China, during an interview with CNBC back in January this year.
Shares of Alibaba are set to drop 1.6% at $165.5 per share in New York while they are down 4.2% in Hong Kong at HKD 160.8.
How have Alibaba shares performed so far this year?
Alibaba shares have shed nearly 28% of their value so far this year as the company has been swept into a whirlwind of political controversies and regulatory pressure that started back in November when the Chinese government suspended the long-awaited initial public offering (IPO) of Ant Group.
This decision came only days after its billionaire founder, Jack Ma, made some notorious comments about how the government's outdated policies were slowing down innovation within the country. Shortly after that, Ma was summoned for an interview with regulators and he then went missing and disappeared from the public scene for months and was even presumed dead at some point.
Since then, the Chinese government has taken multiple actions to regulate different sectors of the economy including private education, real estate, technology, cryptocurrency mining, and financial services.
As a result, the valuation of most publicly traded Chinese companies has been trimmed significantly to price these elevated political and regulatory risks.
What's next for Alibaba shares?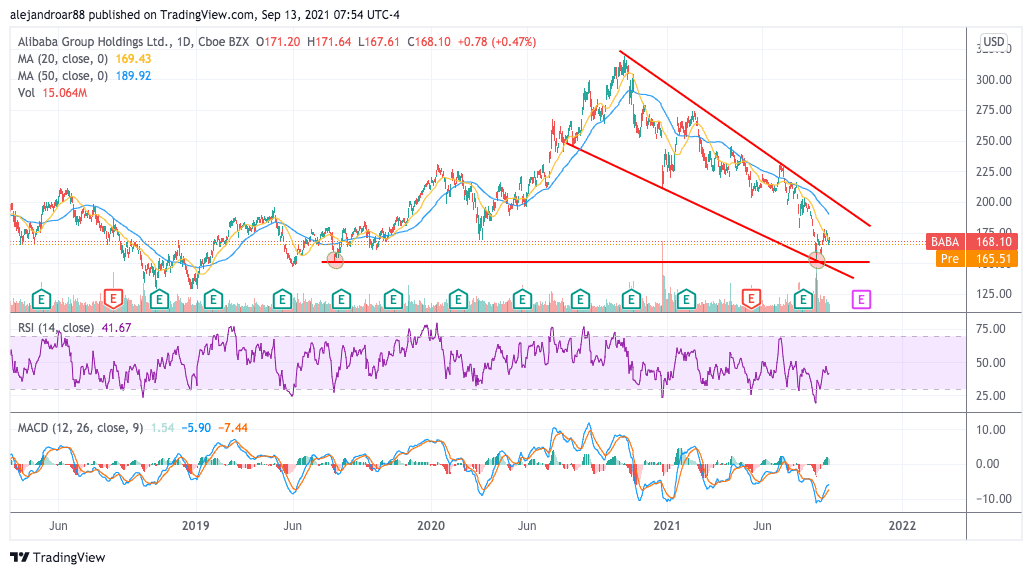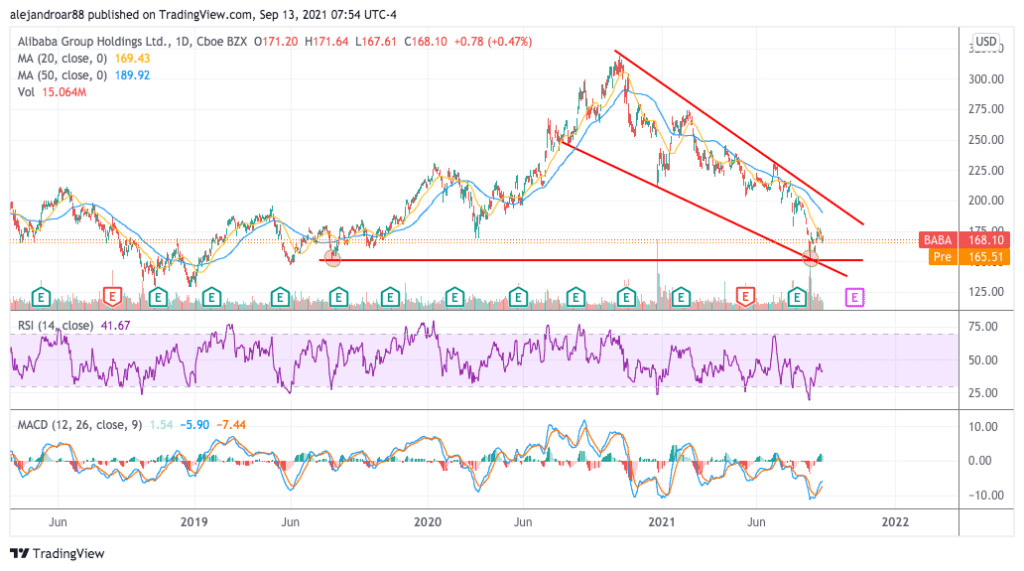 The price of Alibaba Stock had been recovering following a tag of a long-dated support area at the $152 level but this rebound appears to have been short-lived as evidenced by today's pre-market drop.
At the moment, any news about the Chinese e-commerce giant or the country's regulatory landscape is considered a reason to push the share price lower and that is exactly what is happening today.
For market participants, today's development may signal yet another delay in Ant Group's widely-expected IPO. Alibaba owns at least a third of the company and would benefit considerably from a successful public listing of the fintech firm.
Moving forward, a retest of the $152 support seems plausible although a break below could result in the continuation of the current downtrend.