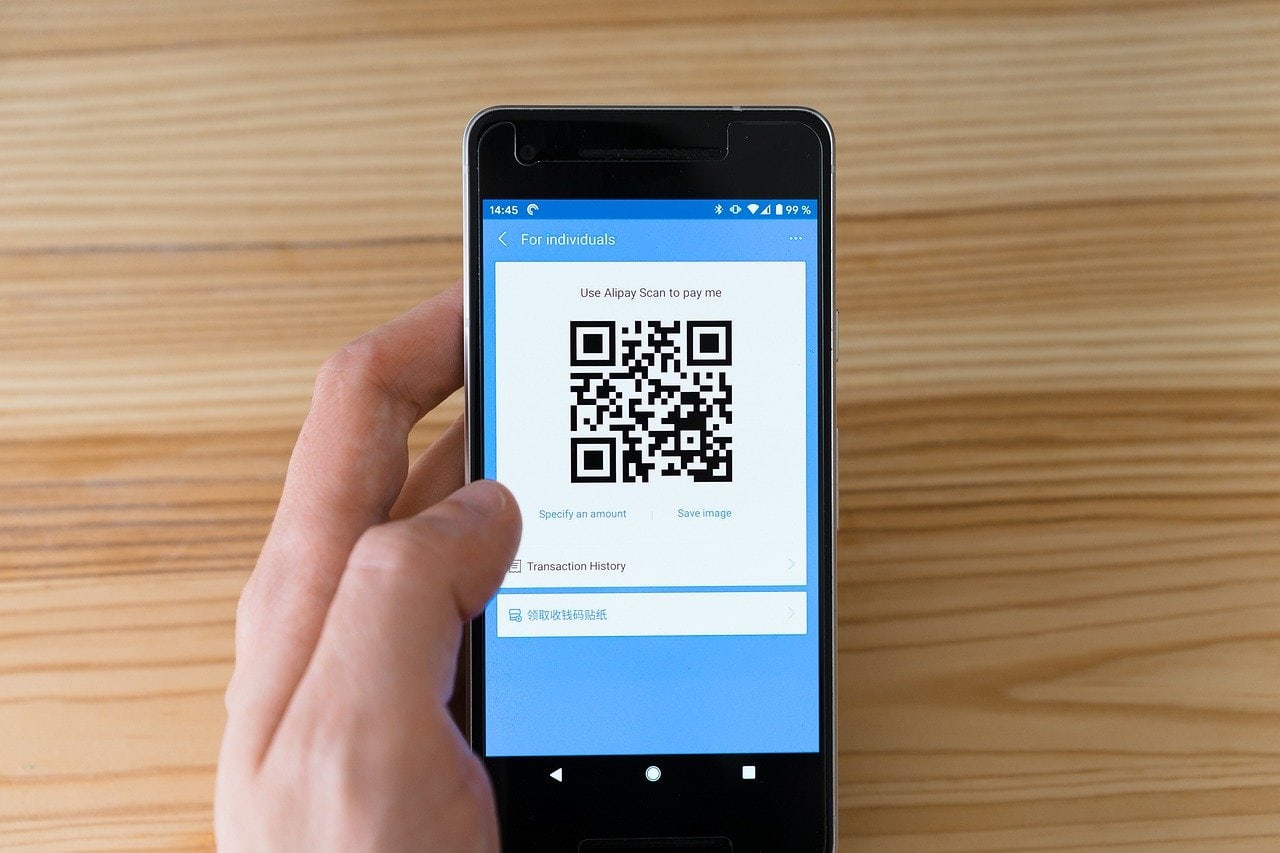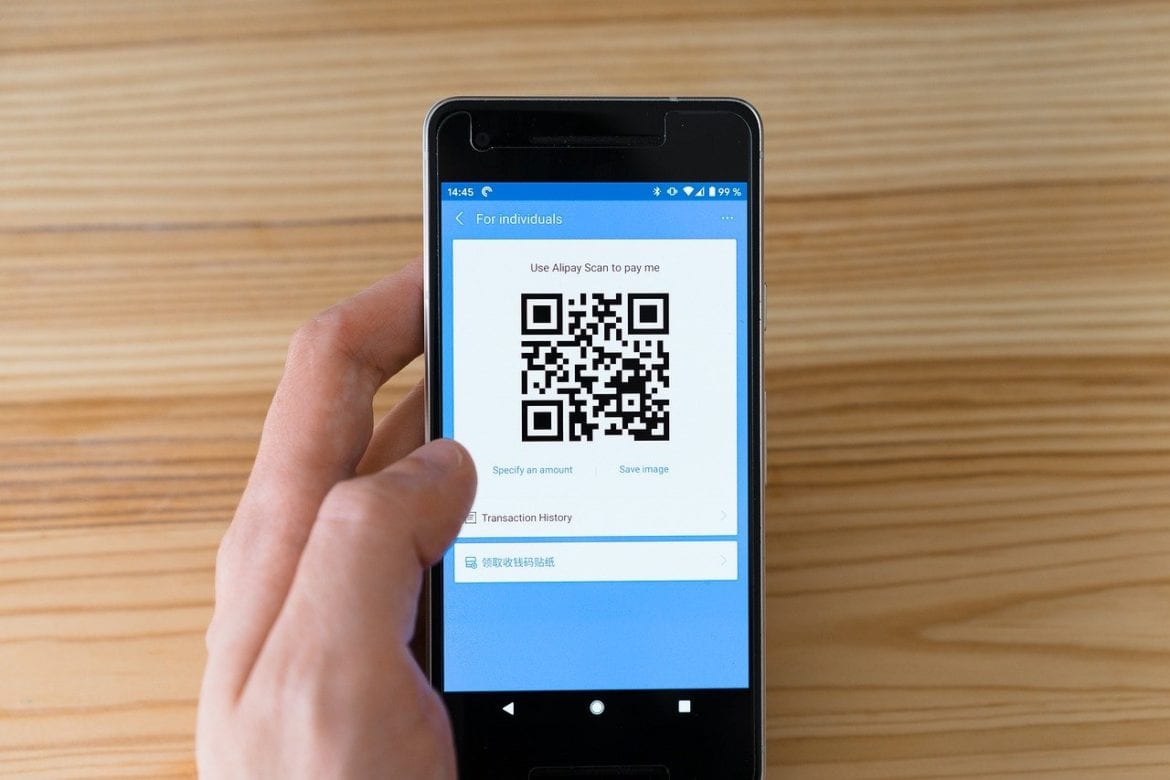 Alibaba (BABA), the Chinese e-commerce giant, has scheduled its fiscal third quarter 2021 earnings for Tuesday, 2 February. What are analysts expecting from the company and can the earnings report lift its sagging share price?
The fourth quarter earnings season is in a full swing. This week, Amazon, Alphabet, Qualcomm, and Alibaba have scheduled their earnings – among other big tech companies, Apple, Tesla, Microsoft, Netflix, and Facebook have already released theirs.
Tech earnings
Last year was phenomenal for tech companies, as the pace of digitisation increased due to the COVID-19 companies. e-commerce companies especially benefited as more consumers pivoted towards online shopping due to the lockdowns.
Amazon, Etsy, and Shopify have respectively gained 73%, 300%, and 135% over the past year. Meanwhile, while other e-commerce shares have soared, Alibaba, which gets most of its revenues from the Chinese markets, has been an outlier and has gained only about 20% over the period, underperforming the Nasdaq 100 Index.
Alibaba's earnings
Alibaba would report its fiscal third quarter 2021 earnings on 2 February. Analysts polled by TIKR expect the company's revenues to increase 44% year over year to $33.3 billion in the quarter. Alibaba's revenue growth in the December quarter is expected to outpace that of Amazon whose sales are expected to rise 37% in the quarter. That said, analysts expect Amazon to post revenues of $120 billion in the quarter. Amazon looks set to become the second company after Apple to post revenues over $100 billion in the December quarter.
Alibaba's earnings estimates
Analysts expect Alibaba's EPS to rise by 24.5% to $3.25 in the quarter. The expected growth is nearly three times that of Amazon. Meanwhile, despite Alibaba's sales rising at a faster pace than Amazon, it has underperformed the US company's stock. There are multiple reasons why Alibaba shares have underperformed especially over the last year.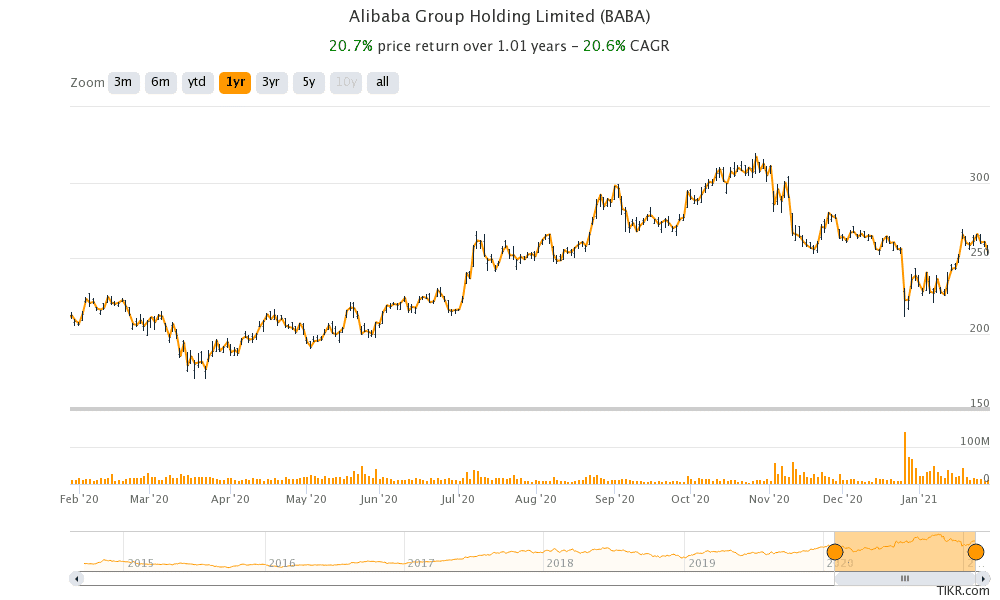 Why is Alibaba share underperforming?
Firstly, China's clampdown on tech companies took a toll on companies such as Alibaba, Baidu, and Tencent. Alibaba's troubles were compounded after its founder Jack Ma took on the country's powerful financial regulators. Chinese authorities also stalled the IPO of Alibaba-backed Ant Financial. Alibaba shares fell after the news. The news of Ma's disappearance also weighed on the shares. While Ma has since appeared publicly in a virtual meet, the move signifies the political risk in China.
Can the earnings help lift the sagging Alibaba shares?
Alibaba shares have gained some lost ground this year and have risen 9% so far. Among other things, Ma's reappearance helped propel the shares higher. Alibaba's fiscal third quarter earnings call would be an opportunity for the company to clear the air over various issues.
Ant Financial IPO
Among other things, Alibaba might throw light on the timeline for Ant Financial IPO. Chinese authorities have asked Ant Financial to "revamp" its business model. The general fear is that after the new guidelines Ant Financial might not be able to get the kind of valuations that it would have attracted last year. The IPO attracted bids worth over $3 trillion and was set to become the largest IPO ever. At the IPO price, Ant Financial would have commanded a market capitalisation higher than JP Morgan Chase, the largest US bank. That said, fintech companies are attracting higher valuations as compared to traditional banks.
Alibaba stock valuation
Alibaba trades at an NTM (next-12 months) PE multiple of 23x which is only a fourth of what Amazon trades at. While Alibaba has historically traded at a discount to Amazon, the gap has widened over the last year. Some part of the valuation discount for Alibaba is justified looking at the political risks of investing in the company. However, the discount is getting too wide to ignore and Alibaba look like a decent share to buy.
Analysts estimates
According to the estimates compiled by MarketBeat, Alibaba has an average price target of $321.22 which is a premium of almost 27% over current prices. Of the 27 analysts covering the stock, 25 have a buy or higher rating while the remaining two recommend a hold. In January, while Truist had increased its target price on Alibaba from $308 to $326, Deutsche Bank, KeyCorp, Macquarie, and Mizuho had lowered theirs.
Alibaba shares closed down 2.6% lower in the regular session on Friday but were trading 2% higher at $259 in US premarket trading today.