The UK investment is moving at an incredible pace – with many UK investors now opting for dedicated investment apps. This allows you to buy, sell, and trade assets at the click of a button – no matter where you are. You will still need to open an account with an FCA broker, as investment apps typically form part of a much wider online trading platform.
In this guide, we discuss the best investment apps UK 2021. We also explain how investment apps work, what they allow you to do, and what you need to look out for prior to installing one onto your phone.
67% of retail investors lose money trading CFDs at this site
Best Investment Apps UK
We review the best investment apps UK in more detail further down this page, but if you're just looking for a quick summary, here's a list of the top investment apps 2021.
eToro – Best All-Round Investment App UK with 0% Commission
Libertex – Best Investment App UK with Zero Spreads
Capital.com – Best Investment App For Beginners
Fineco – Best UK Investment App For International Assets
Plus500 – Investment App UK for commission-free CFDs. 72% of retail investors lose money trading CFDs at this site. Availability subject to regulation.
IG – Top Investment App UK for Variety of Shares
Hargreaves Lansdown – UK Best Investment App For Stocks & Shares ISAs
1. eToro – Overall Best Investment App UK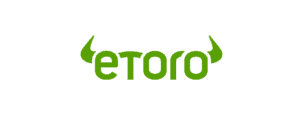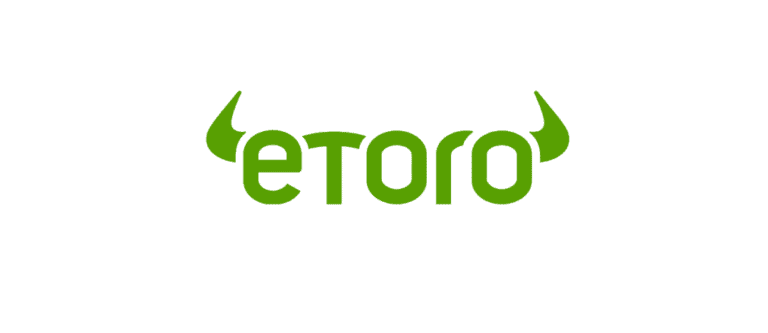 eToro is our number one UK investment app as it impresses in every aspect. Here's what eToro has to offer:
Assets: First off, eToro allows users to invest in a fantastic range of assets. This app offers over 800 global shares from 17 stock exchanges around the world, in addition to a range of ETFs, so there's plenty of choices. You can also invest in a range of cryptocurrencies. This makes eToro a popular choice for alternative investments including if you want to invest in Bitcoin, and eToro even has its own cryptocurrency wallet app in which you can store your coins. In addition to shares, ETFs, and cryptocurrencies, eToro also offers forex and commodities as CFDs.
Fees: One of the most notable aspects of eToro is its incredibly low fees. To allow you to invest in shares with 0% commission, which is practically unheard of among UK investment apps. Other assets are charged by a spread, but these are always low at eToro. Other than spreads and overnight fees, the only other charge to consider is the flat $5 withdrawal fee.
Features: eToro is famous around the world for being a pioneering social investment app. This app has its own built-in social network, allowing you to interact with over 12 million other investors. On top of that, eToro also offers copy trading. This means you can copy the entire investment portfolios of top investors at the click of a button!
Usability: If you're a beginner and are looking for a simple route into the investment world, eToro is ideal. This app is specifically designed with beginners in mind, so it's incredibly easy to use. Everything is very clear and well laid out, and the app is very responsive, so there's no lagging. So whether you're investing for the first time or are more experienced, you'll have no issues with the usability of this app.
Pros:
$200 minimum deposit (£160)
Super user-friendly online stock broker
Buy stocks without paying any commission or share dealing charges
800+ stocks listed on UK and international markets
Deposit funds with a debit/credit card, e-wallet, or UK bank account
Ability to copy the trades of other users
FCA regulated
Cons:
Not suitable for advanced traders that like to perform technical analysis
67% of retail investors lose money trading CFDs at this site
2. Libertex – Best Investment App UK with Zero Spreads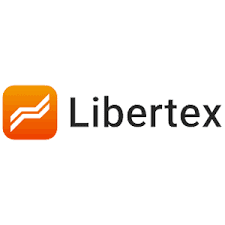 Assets: Libertex offers a vast range of over 250 assets in popular markets, giving you access to stocks, indices, commodities such as if you wish to invest in gold, forex, ETFs and cryptocurrencies.
Fees: This investment app is a great way to go if you are looking for a low-cost option, it is the only app we have found that does not charge a mark up on spread. This really does set it aside from other apps as whichever instrument you choose to invest in, there is no difference between the buy and sell price. Although Libertex does charge a commission on both sides of a trade, this is often extremely low and competitive, usually between 0% and 0.5%
Features: As a long-established broker, Libertex has built a reputation to be a reliable platform. This investment app offers brilliant educational resources and trading tools such as risk management to help you to become a successful investor.
Usability: Libertex's investment app is perfect for beginner investors as it is simple, convenient, and hassle-free to use. You can navigate easily across and between markets and the app runs smoothly.
Pros:
Zero spreads
Extremely competitive commissions – starting at 0%
Useful educational resources
Good for new or beginner investors
Cons:
83% of retail investors lose money trading CFDs at this site.
3. Capital.com – Best Investment App for Beginners

Assets: Capital.com offers over 3000 of the most traded markets, this includes 3118 shares, 33 indices, 85 cryptocurrency pairs,64 commodities, and 171 Forex markets. You can access these through CFDs or spread betting and both of those account options are available.
Fees: Capital.com charges zero commission and offers very low spreads, you can do all of these without incurring a fee: deposit, withdraw, get real-time quotes, open/close trades, and access educational resources.
Features: This investment app uses top-notch AI technology which can be used to analyse your trading activity, this can give you tips as to how best to make fruitful trading decisions. Various smart risk management tools and bias detection systems will alert you or help you to enhance your trading skills.
Usability:  With its sleek design, Capital.com's app has been built with the beginner investor in mind. The app is really easy to use and has a quick and painless sign up process. It's been designed to make trading simple and smart.
Pros:
Very low spreads and 0% commission
Smooth sign up process
Huge range of asset classes
AI technology
Cons:
71.2% of retail investor accounts lose money when spread betting and/or trading CFDs with this provider.
4. Fineco Bank – Best UK Investment App For International Assets
Assets: Fineco Bank's investment app is a great option if you are interested in both UK and international markets as it provides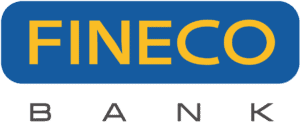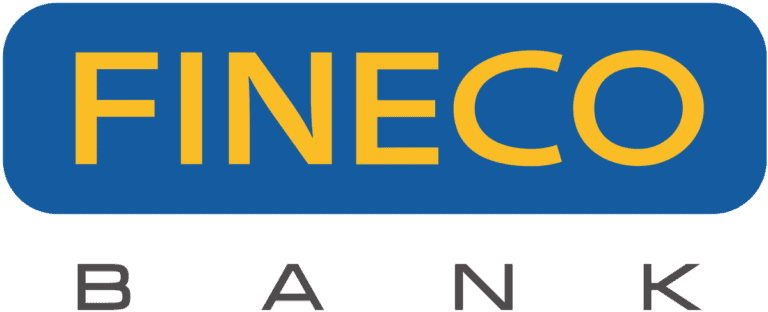 access to markets across different exchanges globally. With it offering a mix of both traditional shares and CFDs it is a great option as it offers you both short term investment and long term investment options making it a good multi-purpose app.
Fees:  Fees can vary depending on the asset but these are all clearly stated and transparent. However, you can trade stock CFDs with 0% commissions. It also charges zero or low non-trading fees, so you won't be charged inactivity fees or deposit fees which other platforms may charge. Fineco also lets you trade in CFDs commission-free. Fineco also charge a 0.25% annual fee once you have begun your portfolio.
Features: The app does have some useful and interactive charts and allows you to customise timeframes as well as having a real-time news feature to keep you up to date with the latest investment news
Usability: Fineco Bank's investment app is a bit harder to navigate compared to others and the layout isn't as concise. However, it's a very secure and safe option to use. Also, some functions are only available on the web browser.
Pros:
Zero commissions when buying CFD stocks
Access to numerous assets and exchanges worldwide
No inactivity fees
Good analysis and portfolio management tools
Wide range of market news resources
Cons:
0.25% annual fee
Long winded sign up process
Your capital is at risk
5. Plus500 – Investment App UK for Commission-Free CFDs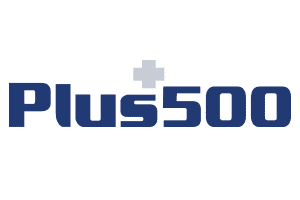 Assets: The Plus500 app offers over 2,000 instruments, all in the form of CFDs, thus making it popular for CFD trading. This includes everything from stocks, indices, bonds, and interest rates to hard metals, energies, and cryptocurrencies. The leverage ranges from 1:2 to 1:30 for UK users, depending on which asset you're investing in.
Fees: Plus500 has made its name one of the cheapest investment apps in the UK. This app boasts some of the lowest spreads on the market, and aside from overnight fees, there are no other charges to worry about, including no banking or account management fees.
Features: This investment app doesn't have innovative features like eToro, but it does have some useful trading tools, including basic charting, price alerts, risk management, and traders' sentiments. It also offers some useful trading guides and videos if you're looking to learn the ropes.
Usability: While it isn't quite as easy on the eye as eToro, the Plus500 app still ranks very highly in terms of usability. The app is well designed and easy to navigate, and the fact that it offers free push notifications on market events is a plus.
Pros:
Very low spreads
Thousands of financial instruments across heaps of markets
Accepts PayPal
£100 minimum deposit
FCA regulated
Cons:
CFDs only
More suitable for experienced traders
72% of retail investors lose money trading CFDs at this site. Availability subject to regulation.
6. IG – UK Best Investment App For Variety of Shares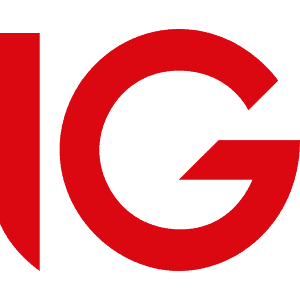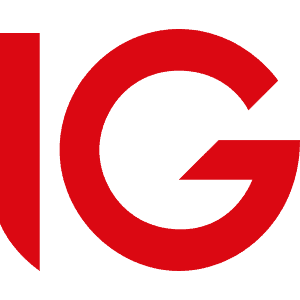 Assets: When it comes to the choice of investment assets, it's hard to beat IG. This investment app offers more than 10,000 shares from around the world, which is a huge amount. On top of that, IG also offers a wide range of other assets, including forex and commodities, through CFDs and spread betting.
Fees: One of the downsides is that IG is more expensive than other apps such as eToro. The fee for UK trades ranges from £3 to £8, while US shares cost £0 to £10 per trade. All other shares have a 0.1% charge, at a minimum of EUR 10 or AUD 10. For its CFD and spread betting, IG charges variable spreads.
Features: IG offers an impressive range of features. For starters, it's compatible with a range of advanced trading platforms such as MT4 and ProRealTime. For share dealing, IG offers useful tools like Smart Portfolios which are professionally managed. IG even has its own educational app, IG Academy, which is free to download.
Usability: IG is another investment app that comes up trumps in terms of usability. The app is well suited to both beginners and experienced investors, and it allows you to invest seamlessly whether you're using a smartphone or tablet.
Pros:
Trusted UK broker with a long-standing reputation
Good value share dealing services
Leverage and short-selling also available
Spread betting and CFD products
Access to UK and international markets
Great research department
Cons:
Minimum deposit of £250
US stocks have a $15 minimum commission
Your capital is at risk.
7. Hargreaves Lansdown – UK Best Investment App For Stocks & Shares ISAs
Assets: Hargreaves Landsdown is one of the largest stock brokers in the UK, they offer shares, ETFs, CFDs and bonds. They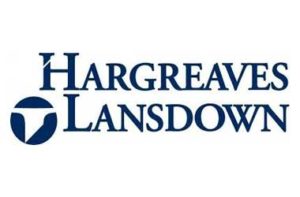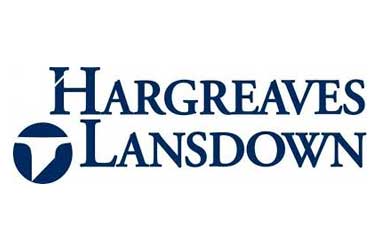 boast thousands of share options in both the UK and international markets, as well as having a range of over 3000 mutual funds. The most popular and perhaps attractive option for investing here is that you can invest in stocks and shares ISAs, this effectively allows you to invest without accumulating tax charges.
Fees: Fees will differ depending on what you invest in (shares or funds), there are no fees however to open an account, no holding charge and no inactivity fee. You also won't encounter dealing charges when buy or sell funds. However, you will be charged a small account management fee for your fund account, this will vary depending on the size of your portfolio and ranges from 0.45% (£0-£250,000) to 0% (over £2m). Hargreaves Lansdown does charge fairly high commissions when trading shares, between £5.95-£11.95.
Features: Some beneficial features the app offers are live share prices for clients, you can also lock your sell price for as and when you want to deal. The app also does feature helpful financial charts, news, and company information.
Usability: Overall, the app is easy to use and navigate. It also includes a lot of helpful investing information, however, you could argue that it lacks a few features compared to other investment apps available.
Pros:
Access to over 3000 funds
No dealing charge for buying and selling funds
Ideal platform for long term investing
Reputable UK broker
Cons:
Charges high share commissions comparatively
Limited app features
Your capital is at risk.
What are Investment Apps UK?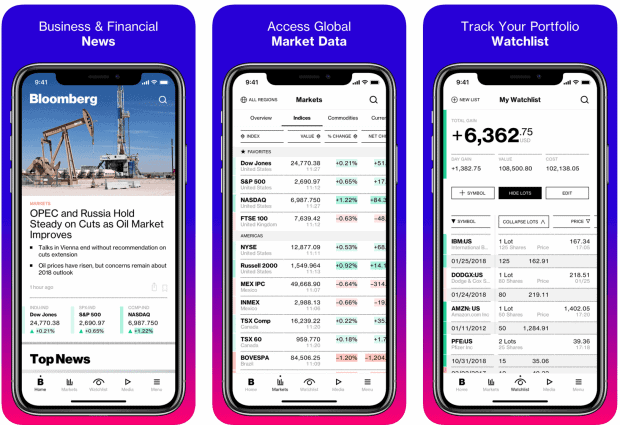 As the name suggests, investment apps are applications that you install on to your mobile phone – with the view of buying, selling, and trading assets on the move. Before we go any further, it is important to note that the vast majority of UK investment apps are actually brokerage firms.
That is to say, the broker in question will have its proprietary trading arena on its desktop website – while also giving you the option of investing via your phone.
For example, if you opt for an investment app like eToro – you will need to open an account and deposit funds – regardless of which device you plan to use. It is also important to remember that the types of assets that you are able to invest in will be dependent on the respective broker.
As an example, UK brokerage site IG offers tens of thousands of financial instruments – which you can trade online, via desktop software, or through a mobile application. This includes everything from traditional stocks and shares, indices,  bonds, cryptocurrencies, and more, you can also invest in commodities.
How do Investment Apps UK Work?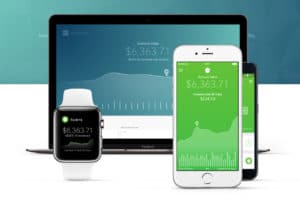 The term 'investment app' is used to refer to an online broker that offers mobile trading. That is to say, the end-to-end process of opening an account, depositing funds, and subsequently placing buy and sell orders remains constant.
The only difference is that you will have the option of doing this via a dedicated mobile app. As we briefly mentioned earlier, the best UK investment apps are typically only available via Android and iOS devices.
With that being said, you can still invest via your mobile phone if you have an alternative operating system (such as Windows or Blackberry) – it's just that you will need to access the broker via your mobile web browser.
Once you are all set up with your investment app, you will then have access to thousands of financial instruments. Depending on the broker you sign up with, you might have the option of investing in traditional shares – or actively trading CFDs. Either way, you will be risking your own money – so make sure that you have a firm understanding of the risks.
Getting Started With a UK Investment App: Step-by-Step Guide
If you're keen to start trading via your mobile phone, but you need a little guidance – here we walkthrough you through the process. The specific steps outlined below are based on our top recommended best investment app eToro, albeit, feel free to use any broker of your choosing (as long as it is FCA-regulated).
Step 1: Download and Install the eToro App
To get the ball rolling, you will need to download and install the eToro mobile app – which is available on both iOS and Android. We would strongly suggest that you do this through the official eToro website – as opposed to searching for it through your respective Apple/Google stores. This will ensure that you do not download a fraudulent application by mistake.

Step 2: Open Account and Upload ID
You will now need to open an account with eToro – which you can do through the mobile app. This will require some personal information from you – such as your full name, home address, date of birth, and contact details.
As eToro is regulated by the FCA (as well as ASIC and CySEC), you will need to verify your identity. You can do this by taking a clear photo of your passport/driver's license and a proof of address. This can be a utility bill or bank statement.
Step 3: Deposit Funds
You can now deposit funds with your debit/credit card, bank account, or an e-wallet like Paypal and Skrill. Minimum deposits start at £200 (about £160). The funds should be credited to your investment app instantly – unless you are using a bank account.
Step 4: Place a Trade or Invest
Once your eToro investment app has been funded, you can then start trading straight away. The stock broker lists thousands of financial instruments across several asset classes – so you are best advised to use the search box.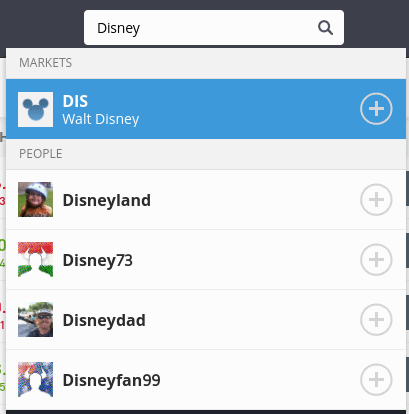 For example, if you want to invest in a particular stock like Facebook or HSBC, simply search for it. In our example, we are looking to buy shares in Disney.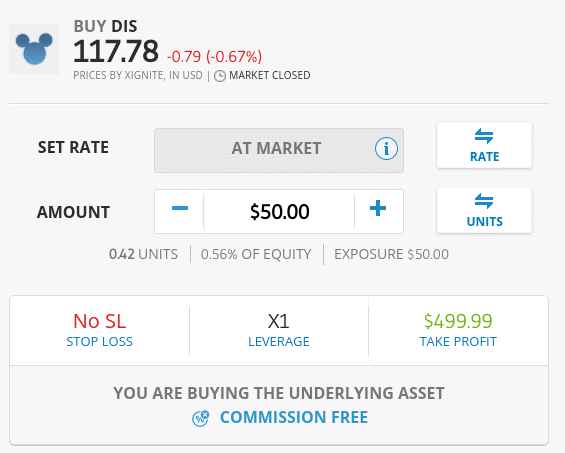 Once we click on the 'Trade' button, we need need to enter the amount that we wish to invest. We are investing the minimum in our example, which is $50 (£40). Finally, click on the 'Open Trade' button to complete your mobile investment!
How to Find the Best Investment Apps UK?
Mobile trading is now one of the fastest-growing investment spaces in the UK. This does make sense when you factor in just how convenient mobile investing is – not just in terms of actually buying and selling assets, but also checking the value of your portfolio too.
Furthermore – and perhaps most importantly, investment apps ensure that you never miss a trading opportunity again. Whether you want to place a last-minute stock investment or you need to exit a position – this can now be done at the click of a button.
With that said, the difficult part is knowing which is the best UK investment app to sign up with. To help you along the way, below you will find some of the metrics that you need to consider before taking the plunge.
FCA Regulation: Make sure that your chosen UK investment app is regulated by the FCA, and that the platform is covered by the FSCS. If it isn't, you should avoid it. Crucially, this will ensure that you are able to trade on your mobile phone in a safe and secure manner.
Traditional Investments or CFDs: You then need to figure out the type of assets that you wish to buy, sell, or trade. For example, if you are looking for a conventional online share dealing account that you can access via your mobile phone, you'll be better suited to the likes of eToro. If you're looking to trade more sophisticated products like oil, gas, indices, or bonds – you might be more aligned with a CFD provider like Plus500.
Compatibility: As we noted earlier, most UK investment apps are available on iOS and Android devices only. However, you still need to check whether or not your specific operating system is supported. For example, while the IG investment app does support iOS, the app doesn't allow you to deposit or withdraw funds!
Payments: You are going to be trading with real-world pounds and pence on your investment app, so you need to think about the most convenient way of funding your account. If you are looking for an instant and free deposit, the likes of debit cards, e-wallets, or Apple/Google pay are preferred. UK bank accounts are also supported, but this can take several days to process.
User-Friendliness: If the investment app has been designed poorly, this can result in an adverse user experience. This could be costly if you end up making a mistake or you are unable to close a position. As such, make sure your chosen investment app makes trading on a smaller screen a seamless process.
Minimum Deposits: You should also check to see what the minimum deposit requirement amounts to. This can actually vary quite considerably in the investment app space. For example, while Plus500 allows you to get started with a deposit of just £100, IG requires £250.
UK Investment App Fees: How Much Does it Cost to Trade on my Phone?
You will always need to pay a fee of some sort when buying and selling assets with a broker. Irrespective of whether you are trading online or via your mobile phone – fees and commissions will remain constant. That is to say, you won't pay more or less for trading on your phone – and visa-versa with the main desktop site.
Nevertheless, below we have listed some of the main fees that you need to consider when using an investment app to trade:
Share Dealing Charges
If you are looking to invest in stocks on your mobile phone, you will need to use a traditional share dealing platform. In turn, you will likely need to pay a fee every time you trade. This is usually a flat fee – with the likes of Hargreaves Lansdown charging £11.95 per order. IG is much more competitive at between £3 and £8 – depending on how much you trade.
However, no broker quite competes with eToro at present (apart from Robinhood – but there is a significant waiting list for new customers), as the platform allows you to buy shares without paying any fees, commissions, or share dealing charges.
If your chosen investment app does charge a flat fee, you will need to pay this at both ends of the trade.
For example:
You want to buy £500 worth of Royal Mail stocks
The broker charges £11 per trade
You pay this fee when you purchase the shares
When it comes around to selling your Royal Mail shares, you once again pay £11
Trading Commission
If you are looking to trade CFDs assets like gold, oil, natural gas, interest rates, or cryptocurrencies – you will likely need to pay a trading commission. In most cases, this comes as a variable percentage fee. Again, you will pay this at both ends of the trade.
For example:
You want to trade stock CFDs
The broker charges a commission of 0.5%
The size of your order is £2,000
This means you pay £10 in commission when you open the trade
When you close the position, your stock CFD trade is now worth £2,100
As such, you pay a commission of £10.50
Annual Maintenance Fees
Although more of a rarity, some UK investment apps will charge you an annual maintenance fee. This is a fee for simply having access to the platform. This is usually charged as a percentage against your account balance. For example, if you have an average annualized balance of £10,000 – and the broker charges 0.2% per year, you'll pay £20. You will likely need to pay an annual fee if you allocate funds into ETFs or mutual funds through your investment app, too.
Best Investment Apps UK – The Verdict
More and more traders in the UK are opting for mobile investment apps. Not only does this allow you to buy and sell assets at the click of a button – but you can access your brokerage account no matter where you are. Crucially, this means that you will never miss an investment opportunity again.
With that said, you need to spend some time reviewing the broker in question to ensure its investment app is right for you. As we have covered throughout our guide, you need to explore key metrics like fees, compatibility, tradable assets, and regulation. Our top-rated trading platform is eToro. A lot of newbie investors opt for them – as its trading app allows you to buy shares on a commission-free basis.
FAQs
What are investment apps?
As the name suggests, investment apps allow you to buy, sell, and trade assets on your mobile phone. The investment app itself will be backed by a brokerage firm - who then gives you the choice of investing via its main desktop website or the mobile app.
Do I need a separate brokerage account when I download an investment app?
You will only ever have one account with your chosen UK broker. For example, let's suppose that you open an account with eToro. Regardless of whether you invest through your mobile phone or online - you will be doing so with the same account.
Are UK investment apps covered by the FSCS?
In the vast majority of cases - yes, UK investment apps are covered by the FSCS. However, this isn't always the case - as it ultimately depends on the broker you sign up with. We would strongly suggest you check this before signing up.
Are there any free investment apps?
Most, if not all, of the best UK investment apps are free. In other words, the broker in question will not charge you a fee to download or install the app. After all, they want you to trade!
Can I trade with demo funds on my investment app?
Usually, yes - but this once again depends on the broker. In other words, if your chosen broker offers a demo account facility, you can access this online and via your mobile phone.