How to Buy Pennon Shares Online in the UK
Fact Checked
Everything you read on our site is provided by expert writers who have many years of experience in the financial markets and have written for other top financial publications. Every piece of information here is fact-checked.
Disclosure
Please note that we are not authorised to provide any investment advice. The information on this page should be construed for information purposes only. We may earn commissions from the products mentioned on this site.
In times of economic uncertainty, shares of utility companies are extremely attractive. Demand for services like water, sewage, gas, and electricity don't change much no matter what's happening in the broader market. So, utility shares often provide a defensive safe haven for investors with the promise of modest long-term returns.
One utility company that stands out today is Pennon Group, which owns South West Water along with several waste management divisions in southwest England. This company's share price has grown a whopping 60% over the last year thanks to soaring investor interest and a rock-solid bottom line. Demand for water isn't changing anytime soon, either, so investors are looking to Pennon Group shares as a safe bet for the future.
If you want to buy Pennon shares but don't know where to start, this guide is for you. We'll explain how you can buy Pennon shares online in the UK and review top brokers you can invest with. We'll also take a closer look at Pennon's history and outlook to help you decide whether shares of this utility company are right for you.
Step 1: Find a UK Broker That Offers Pennon Shares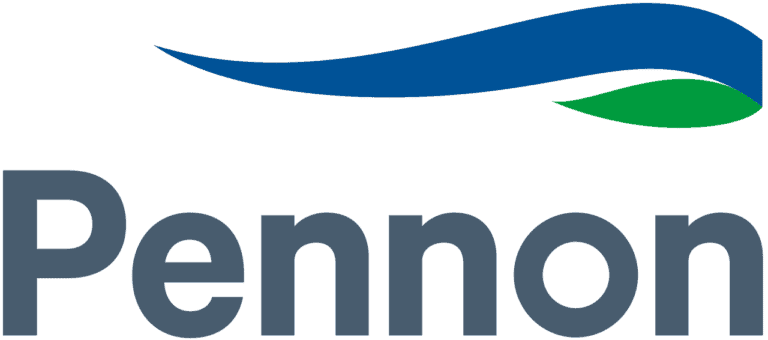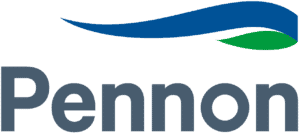 Pennon Group trades on the London Stock Exchange and is part of the banner FTSE 100 index. As a result, nearly every online stock broker that operates in the UK offers trading on Pennon shares.
You'll want to be picky about choosing an online broker, though. Some brokers offer commission-free stock trading while others charge a flat fee every time you buy and sell shares. On top of that, your broker controls whether you'll have access to diversified assets like ETFs, mutual funds, and investment trusts.
In order to help you find the best broker for buying Pennon shares, we'll highlight two of our top recommended services in the UK:
1. eToro – 0% Commission Trading on 800+ Global Shares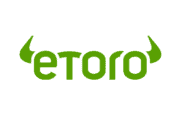 eToro is one of the best options for share trading and investing in the UK. This broker offers 0% commission trades, meaning that you only pay the spread when buying and selling. eToro has below-average spreads for stock trades, so the fee typically amounts to just a fraction of a percent of your total investment.
Another great thing about eToro is that it offers trading on more than 800 shares from around the globe. You can invest in UK companies like Pennon and Morrisons, US companies like Amazon and Facebook, or even companies in South Africa, Hong Kong, Japan, and Europe. eToro also offers more than 450 ETFs that give you exposure to the global market. You can choose between buying shares outright or trading stock CFDs (contracts for difference) depending on your investing style.
We're also impressed by eToro's trading platform. You can access price charts with dozens of technical indicators for analysis. The broker also has a social trading network where you can discuss shares with other traders and keep an eye on market sentiment. Beginner traders can take advantage of copy trading to automate their portfolios based on the trades of expert investors.
Pros:
800+ global shares and CFDs
0% commission trades
Trade shares or stock CFDs
Social trading network with copy portfolios
Advanced technical charting
Cons:
Some account fees, including withdrawal fees
67% of retail investor accounts lose money when trading CFDs with this provider.
2. Plus500 – Stock CFD Trading with Tight Spreads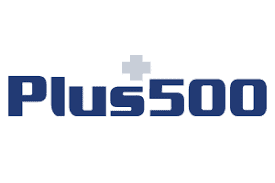 Plus500 is another excellent option for buying Pennon shares online. This UK broker offers trading on more than 600 global shares in the form of stock CFDs. You can buy most share CFDs at leverage up to 1:5, making this CFD broker more suitable for aggressive short-term traders. Like eToro, Plus500 offers 0% commission trades and some of the tightest spreads in the industry.
What really sets Plus500 apart is its trading platform. This broker offers extremely user-friendly technical charts with nearly 100 ready-to-go indicators and studies. On top of that, Plus500 has a top-notch trading app for monitoring your watchlist and executing trades on the go. You can set price alerts that are pushed to your smartphone as well, so you never have to worry about missing an opportunity to buy shares at a bargain.
Plus500 offers 24/7 customer service and negative balance protection for every account, so you can feel confident about using this brokerage. It's also fully regulated by the UK's Financial Conduct Authority, and every UK account is backed up by the Financial Compensation Scheme in case of any problems at Plus500 in the future.
Pros:
0% commission trades with low spreads
More than 600 global stock CFDs
Trade with leverage up to 1:5
Powerful trading app with price alerts
24/7 customer service
Cons:
No social trading
Doesn't support automated trading
72% of retail investor accounts lose money when trading CFDs with this provider.
Step 2: Research Pennon Shares
Before you buy Pennon shares, or other shares like National Grid shares, it's important to know what you're getting into. This Pennon share price is trading at a premium right now, so you need to evaluate whether it still has room to grow. To help, we'll take a look at Pennon's share price history, this company's dividend payout, and its prospects for the future.
Pennon Share Price History
Pennon Group PLC, originally South West Water PLC, was founded in 1989 when the water industry in the UK was privatised. The company, headquartered in Exeter, took over much of the water system that had previously been managed by the public South West Water Authority. It controls around 20 reservoirs in southwest England and, through a charitable trust, manages around 50 more small lakes and rivers.
Pennon acquired a number of waste management and recycling companies during the 1990s and 2000s, making it an important player as both a water and waste utility in southwest England. It also purchased Bournemouth Water in 2016, then sold off a significant portion of its waste management holdings (in the form of a subsidiary called Viridor) in July 2020. The Viridor sale was worth £4.2 billion.
The share price of Pennon Group has grown steadily since the company listed on the London Stock Exchange in 1989, with major dips only around recessions in 2000 and 2009. The shares took off in 2019, when Pennon announced that it was negotiating for the sale of its Viridor waste management subdivision – eventually moving from 705p per share in August 2019 to 1292p per share in February 2020. The Pennon share price has since dropped as a result of the coronavirus pandemic, but it has not been affected nearly as badly as blue chip stocks across the FTSE 100.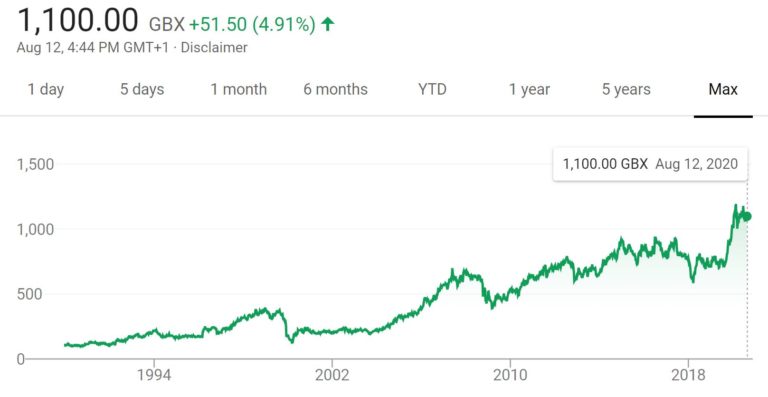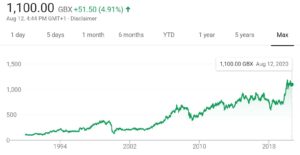 Pennon Shares Dividend Information
One of the reasons that investors are most excited about Pennon is that it's a high paying dividend stock. The company pays out a 3.58% dividend yield, and that's been going up year after year. In fact, just as many other top dividend stocks were slashing their payouts in response to the coronavirus pandemic, Pennon announced a 6% increase in its dividend. That's extremely reassuring at a time when companies with lengthy dividend histories suddenly look risky.
Should I Buy Pennon Shares?
Investors and analysts alike are bullish about Pennon Group shares, which has driven the stock up to a pretty high price. At 1,100p per share, the company is trading at a whopping 40 times earnings!
However, there are several reasons to believe that Pennon's share price could hold steady or even increase going forward:
Streamlining and Managing Debt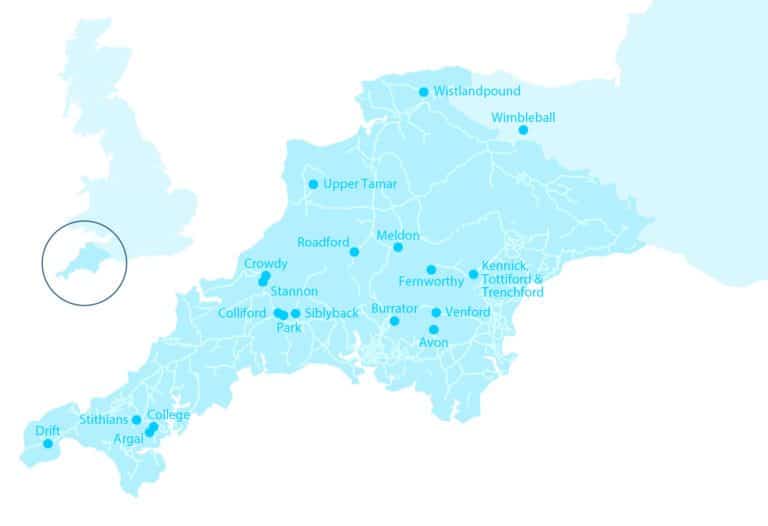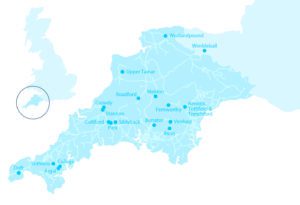 Pennon's sale of Viridor was widely celebrated by investors, and it bodes well for the company going forward. To start, Viridor was largely a waste management and recycling company. Yet for the past decade, more than 80% of Pennon's profits came from its South West Water division. Selling off Viridor won't diminish Pennon's bottom line by much at all, and in the process it reduces its pension obligations and renews its focus on its primary water business.
On top of that, the £4.2 billion price tag on the sale is a huge windfall for Pennon. The company is carrying a net debt of more than £1.8 billion, which is one of the main concerns that investors had about Pennon shares. But with cash streaming in from the Viridor sale, Pennon should have no problem getting its debt under control while also having money left over for reinvestment in its water business and rewarding shareholders.
Slow and Steady Growth
In its latest earnings announcement, Pennon's CEO noted that the company is targeting 2% revenue growth per year, adjusted for inflation. That might not sound like much, but for a defensive utility it's huge news. A 2% growth rate means that Pennon will slowly and steadily increase its bottom line, generating more profits that can then be paid out to shareholders through a burgeoning dividend yield.
The fact that this growth rate is adjusted for inflation is also good news. Even if the coronavirus pandemic drives up inflation and diminished the value of the pound, Pennon's bottom line will continue to grow in real terms.
Step 3: Open an Account and Deposit Funds
If you're ready to buy Pennon shares, you can get started by opening a new brokerage account. We'll illustrate the process of buying shares with eToro, which is our pick for the best share dealing account in the UK. We recommend eToro because it offers 0% commission trades, access to more than 800 global shares, and a powerful trading platform with a built-in social network.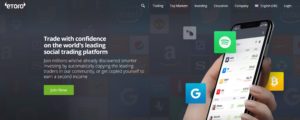 To open a new account with eToro, just navigate to the broker's website and click 'Join Now.' You will be asked to create a new username and password for your account. You'll also be asked for some personal details including your name, address, email, and birthdate.
Importantly, eToro requires you to verify your identity before you are allowed to withdraw funds from your account. This is to comply with government regulations and prevent financial fraud. You can complete the verification step by uploading a copy of your driver's license or passport and a copy of a recent bank statement or utility bill.
After that, it's time to fund your new brokerage account. eToro enables you to pay using a wide range of methods, including:
Debit card
Credit card
UK bank transfer
Wire transfer (extra fees apply)
PayPal
Neteller
Skrill
Note that eToro requires a minimum deposit of £140. If you make a deposit using a debit card, credit card, or e-wallet, your funds will be available immediately. Bank transfers typically take 2-3 days.
Step 4: Buy Pennon Shares
Now you're ready to buy Pennon shares. In the eToro dashboard, find the search bar at the top of the page and enter 'Pennon.' When the company appears in the drop-down menu, click on it, and then click 'Trade' on the following stock page.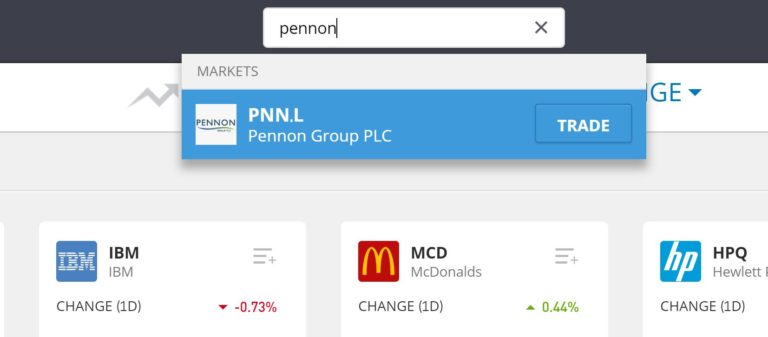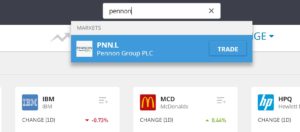 This will open a new order form. Enter how much money you want to invest in stocks of Pennon – eToro supports buying fractional shares, so this can be any amount over £40. If you want to add a stop loss or take profit level to your trade to manage risk, you can do that in the order form as well. Finally, if you're trading Pennon stock CFDs, you can choose whether to apply leverage to your trade. We recommend that you use caution about trading with leverage, since it greatly increases your risk if the Pennon share price falls.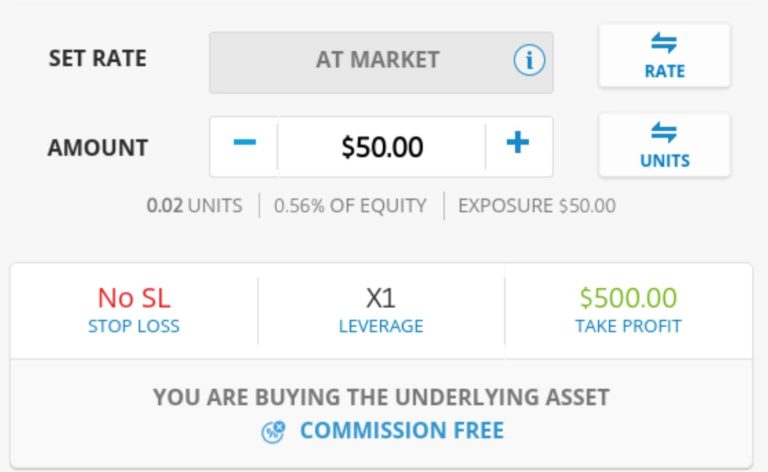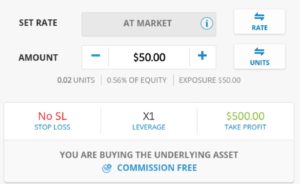 Once your trade is ready, click 'Trade' to buy Pennon shares.
Pennon Shares Buy or Sell?
Pennon shares are currently trading at a premium relative to the company's earnings, which will give value investors pause. However, if you are okay with the fact that Pennon isn't exactly a bargain, there's a lot to like about this stock.
First of all, Pennon Group shares have been virtually unaffected by the coronavirus pandemic even as other FTSE 100 companies have slashed dividends and experienced diving share prices. The company should continue to ride high even if the pandemic causes a longer recession.
In addition, Pennon pays out a respectable 3.5% dividend. The dividend payout has increased year after year, and with cash from the Viridor sale Pennon should have no problems continuing to make payments to shareholders.
Pennon likely isn't much of a growth stock, so returns might not exceed the dividend payout by much over the next few years. However, a reliable 3 to 5% return in a volatile market is more than welcome, particularly for income and retirement investors.
The Verdict
Pennon has done a lot right in the past year, and it's been rewarded by investors with a more than 60% increase in its share price. The company probably doesn't have much more room to grow, but that doesn't mean it's not a worthwhile investment.
Pennon shares are relatively insulated from economic turmoil – a major advantage in the midst of uncertainty around the coronavirus pandemic – and it pays out a reliable 3.5% dividend. Given that, Pennon shares are an attractive investment for long-term investors who want to generate fixed income or compound their portfolios over time by reinvesting dividends.
Ready to buy Pennon shares? Get started today by opening an account with eToro.
eToro – Buy Pennon Shares with 0% Commission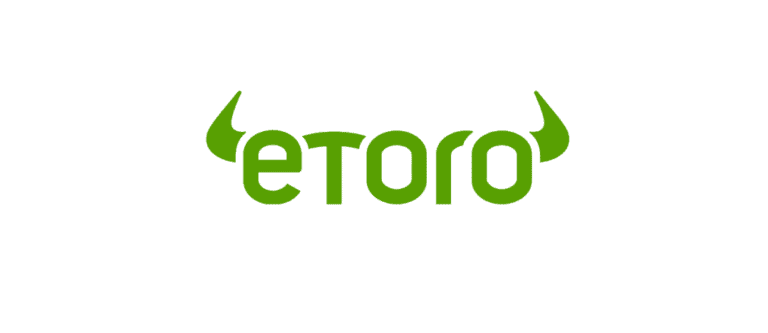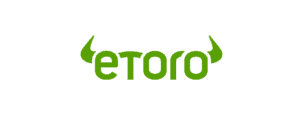 67% of retail investor accounts lose money when trading CFDs with this provider.
FAQs
What cities does Pennon supply with water service?
Pennon serves a large swath of southwest England, including Cornwall, Devon, Plymouth, Avon, Dorset, and Bournemouth. The company provides water for more than 2.2 million people.
What regulator oversees Pennon?
Pennon's water utility, South West Water, is overseen by the Water Services Regulation Authority (also known as Ofwat). Ofwat has approved Pennon's current five-year plan for expanding its service.
Does Pennon still have a waste management business?
With the sale of Viridor, Pennon's business is largely focused on water. The company treats wastewater and manages sewage, but it no longer has a trash and recycling subdivision.
Can I set up automatic dividend reinvestment in Pennon shares?
Some brokers offer automatic dividend reinvestment, by which dividends paid out by Pennon are automatically used to buy more Pennon Group shares. However, eToro, Plus500, and most other commission-free brokers in the UK do not offer automatic dividend reinvestment.
Can I collect dividends when trading CFDs?
Yes, you are eligible to collect dividends when trading CFDs. You must own the CFDs by the ex-dividend date in order to collect the next dividend payment.