'Blue chip stocks' is a term that is often thrown around in the stocks and shares arena. But what does it actually mean? Well, although it is somewhat of a subjective term, blue chip stocks typically refer to companies that are strong, stable, and highly established.  Put simply, we are talking about the likes of BP, HSBC, GlaxoSmithKline, and Vodafone.
In this article, we explore the ins and outs of blue chip stocks in the UK. Not only does this include a list of the best blue chip stocks on the London Stock Exchange, but we also review the top UK brokers and show you how to invest in blue chip stocks for yourself.
What are Blue Chip Stocks?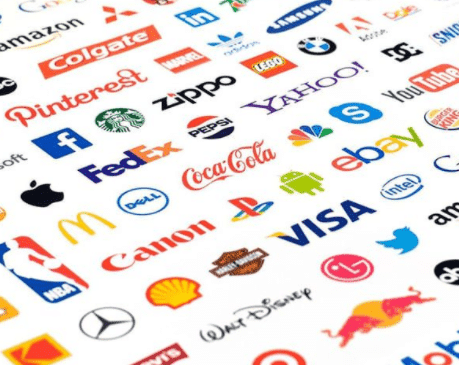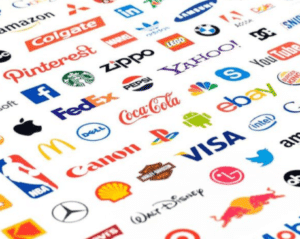 Blue chip stocks are large, established, market leaders that are listed on a major stock exchange. In the UK, this will be the London Stock Exchange. However, it is important to note that there is no one-size-fits-all definition as to what constitutes a blue chip stock.
In some circles, if a publicly-listed company forms part of the FTSE 100 Index, then by default, it is considered to be a blue chip stock. For those unaware, the FTSE 100 consists of the 100 largest companies listed on the London Stock Exchange, and it is based entirely on market capitalization.
As such, a company sat in 100th place could be considered a blue chip stock this quarter. But, the same company might fall outside of the FTSE 100 if its market capitalization drops down, meaning that in the next quarter, it wouldn't be defined as a blue chip stock anymore! This is why the definition is somewhat subjective.
With that being said, it is worth us looking at some of the key qualities that most blue chip stocks in the UK posses.
Most blue chip stocks are large companies with multi-billion dollar valuations
Most blue chip stocks are part of the FTSE 100 Index
Most blue chip stocks have a long track record of paying dividends
Most blue chip stocks have gone through many market recessions – and survived
All in all, by buying a selection of blue chip stocks, you are investing in some of the largest companies on the London Stock Exchange.
Buy blue chip stocks now at eToro, our top pick! Offering a user friendly platform, great for beginners. Start investing today with 0% commission.
Why Invest in Blue Chip Stocks?
Still not sure whether blue chip stocks are right for you? If so, below you will find a number of reasons why blue chip stocks are often considered to be some of the best shares to buy.
Solid Balance Sheets
The balance sheet tells a thousand stories about a company. In simple terms, it illustrates how strong (or weak) the firm is with respect to assets and liabilities. As such, the best blue chip stocks will have good cash flows, minimal debt levels, and plenty of income-generating assets. This gives UK blue chip stocks the best chance possible of weathering a stock market storm.
Dividends
Most, but not all, blue chip stocks are also dividend stocks. This does make sense when you consider the characteristics of a blue chip stock – established, strong, and stable. This is good news for you as an investor, as it means you stand the chance of making money on two fronts – capital gains and regular profit distribution. There are also many high dividend blue chip stocks out there, which is good news for investors.
Proven Business Models
Put simply, blue chips stocks have been in the game for a long, long time. This means that their business models are proven over a sustained period.
For example, with the likes of Ford Motors opening its doors way back in 1903, there is no argument than the firm is a blue chip stock. On the other hand, Uber is anything but. You might be surprised to learn this, especially when you consider the $57 billion market capitalization that the ride-hailing company holds.
However, the firm is yet to make a single penny in profit – so it can't be defined as a blue-chip stock. This once again highlights that the definition of a blue chip stock cannot be based solely on market capitalization!
Huge Discounts Available During Market Downturns
It is true that the stock markets move in cycles. For example, when the financial crisis of 2008 came to fruition, the vast bulk of FTSE 100 constituents went on a prolonged downward spiral. While arguably, some have since never recovered (in terms of returning to their pre-2008 stock price), most blue chip stocks have.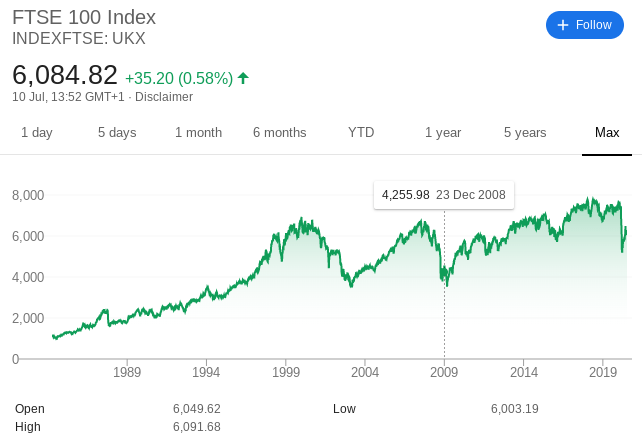 For example, in December 2008 the FTSE 100 Index went as low as 4,255 points. At the time of writing in July 2020, the FTSE now stands at 6,084 points. As such, the Index has since grown by over 42%.
10 Best Blue Chip Stocks in the UK
So now that you have a firm understand of what blue chip stocks are, we are now going to discuss some of our top picks of 2020. As always, you need to perform your own research prior to making an investing in blue chip stocks, and never buy shares on the back of somebody else's subjective opinion.
Without further ado, here's our best blue chip stocks list:
1. GlaxoSmithKline (GBX)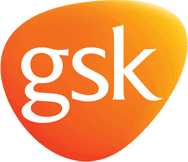 GlaxoSmithKline is as strong and stable as it gets in the context of UK blue chip stocks. The firm is involved in the defensive arena of pharmaceuticals, and it carries a major market capitalization of over £79 billion.
It also has a consistent dividend policy, with its most recent yield paying 4.5%.
2. Legal & General (LGEN)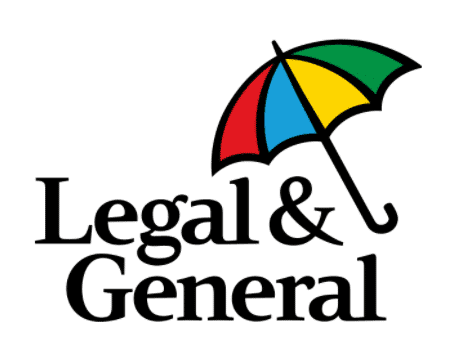 Although some would argue that Legal & General does not fall within the remit of a blue chip stock, others would.
Crucially, the UK financial services company has a strong balance sheet, a sturdy market capitalization of over £13 billion, and it's also one of the most high dividend blue chip stocks on the FTSE 100. with a yield of just under 8% in its last distribution.
3. HSBC (HSBA)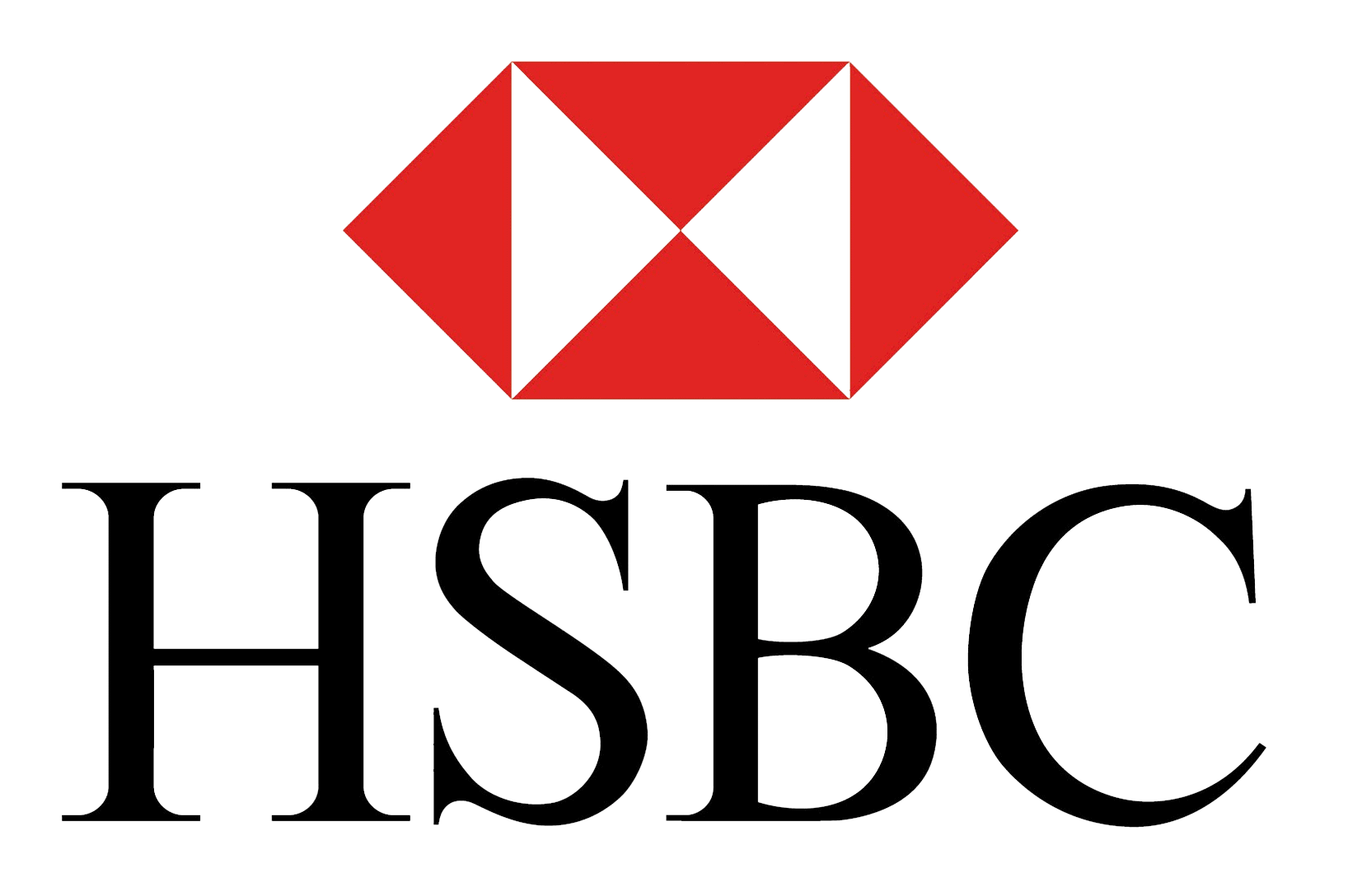 HSBC is one of the largest financial institutions in the world, with over $2 trillion in assets under management. The reason that this blue chip stock makes our list is that it still hasn't recovered its pre-CVO-19 stock price.
Starting the year at 595p, at the time of writing this stands at 374p. This means that a return to pre-pandemic levels would result in gains of almost 60%.
4. BP (BP)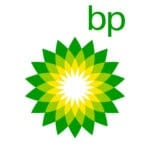 Major blue chip company BP is involved in the oil and gas space. It is highly susceptible to global oil prices, which is why BP shares lost so much value during the lockdown period.
After all, demand for oil went so low that WTI futures contracts went negative. But, with oil prices now on the rise, you can still buy this blue chip stock at a discount.
5. Tesco (TSCO)

Tesco has retained its position of the market leaders in the UK supermarket arena for a significant number of years. It is a major constituent of the FTSE 100, and it has a market capitalization of over £20 billion. As a result, this solidifies Tesco as one of the best blue chip stocks in the UK.
The firm is also yielding dividends in the 4% range at present. In terms of its share price, the supermarket giant still has a long way to go to retain its all-time high of 479p. But, at a current price of 214p, a more reasonable target would be the 256p it hit in February 2020. If it does this, you would be looking at gains of 19% at today's prices.
6. British American Tobacco (BAT)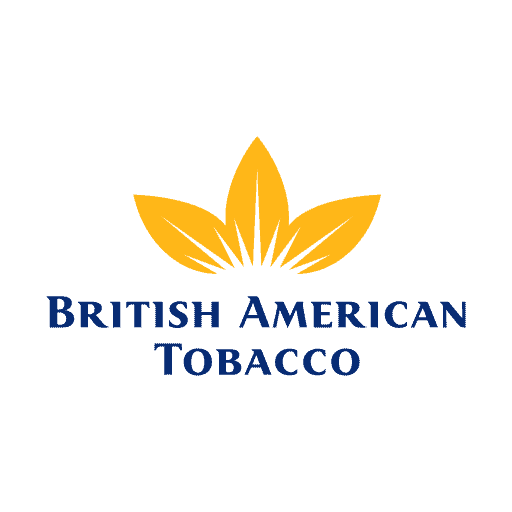 British American Tobacco is a global tobacco manufacture headquartered in London. Like all of the UK blue chip stocks listed on this page, the firm is a consistent FTSE 100 share. In fact, it has one of the largest market caps on the FTSE at over £65 billion.
British American Tobacco is particularly popular with investors looking for high dividend blue chip stocks, as it paid a yield of 7.2% in its most recent distribution. This is extremely high for an established blue chip stock.
7. AstraZeneca  (ANZ)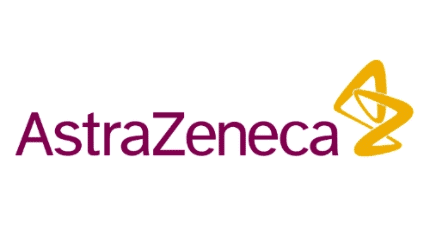 Much like GlaxoSmithKline, AstraZeneca is one of the largest pharmaceutical stocks globally. It currently holds the number one spot on the FTSE 100 with a market capitalization of over £111 billion.
The stock has performed very well in recent years. In July 2015, this stood at 4,285p. Five years later, the same stocks are priced at 8,590p. This represents an increase of more than 100% in half a decade. Dividends are also on the table, with a recent yield of 2.5%.
8. DIAGEO (DGE)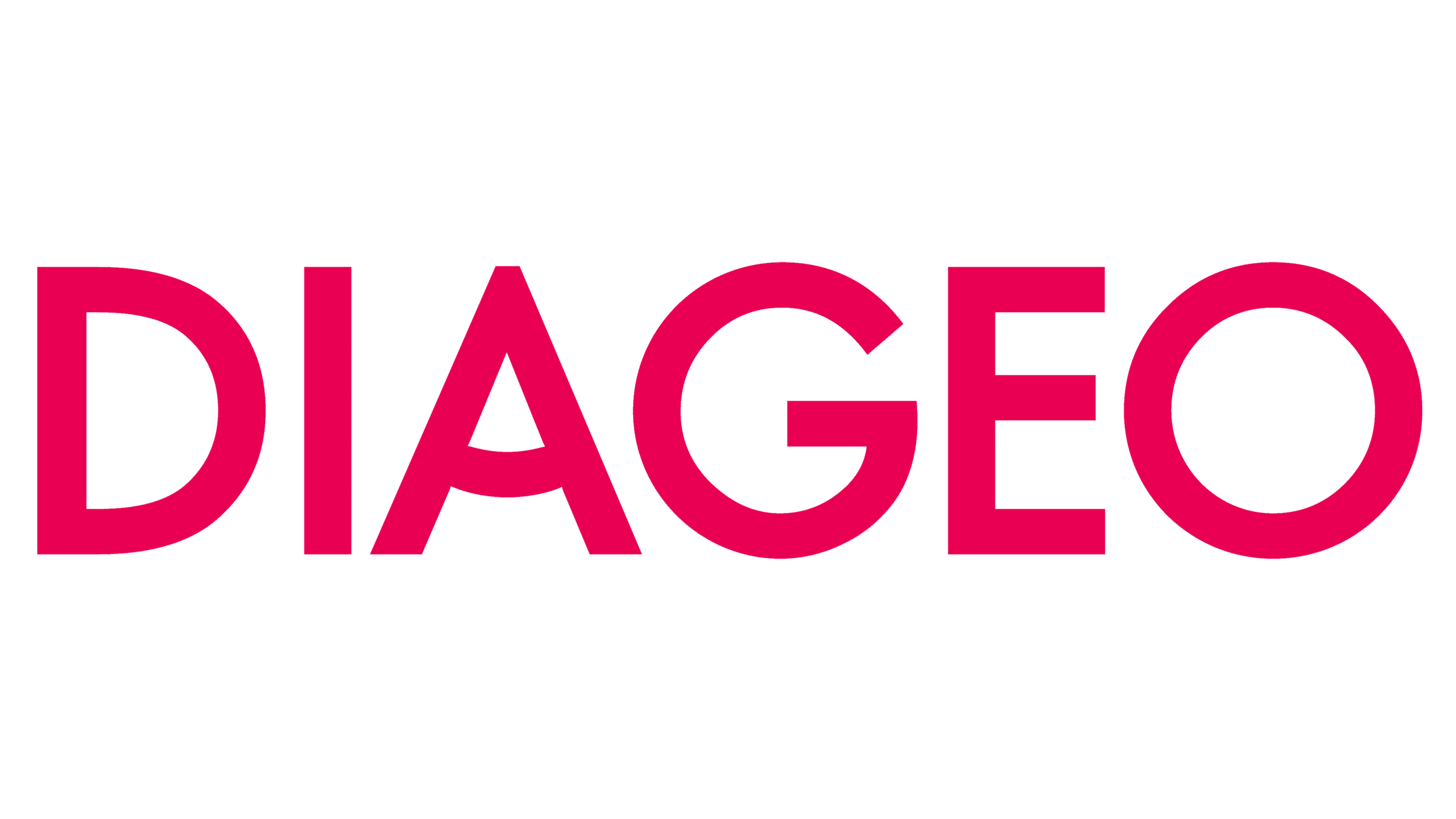 Diageo is a FTSE 100 blue chip stock that is behind a plethora of leading alcohol brands. This includes the likes of Smirnoff Vodka, Baileys, Captain Morgan, and Guinness.
Although the firm is attracting a trialling dividend yield of just 2.7%, this isn't entirely out of the ordinary with blue chip stocks. Crucially, the company has a super-strong balance sheet, and healthy free cash flows.
9. Vodafone (VOD)

Vodaphone is a market leader in the UK and European telecommunications space. It generated revenues of over 43 billion Euros in 2019, and it now carries a market capitalization of over £33 billion on the London Stock Exchange.
This blue chip stock could easily sit within the remit of a defensive stock, as mobile telecommunication is somewhat that we all make use of regardless of how well the economy is performing. In particular, the stock is popular among investors seeking high dividend blue chip stocks, as it paid a juicy yield of 6.3% last time around.
10. Unilever (ULVR)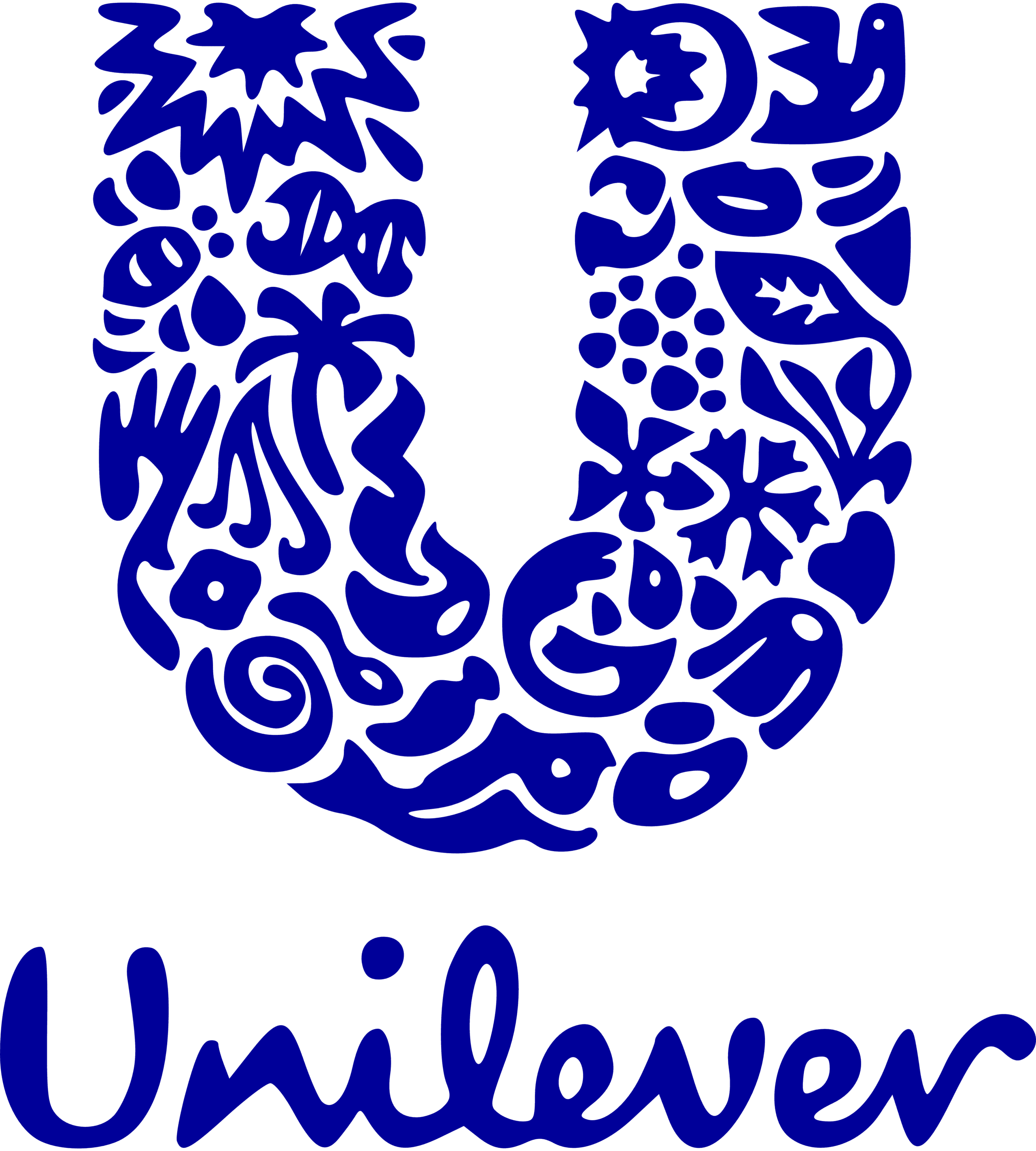 Consumer goods firm Unilever is a Jack of All Trades in the product department. The company offers major brands in the beauty, ice cream, energy drink, cleaning, and personal care sectors. As far as defensive stocks go, Unilever is up there with the best of them.
The firm is behind heaps of popular consumer brands, which includes everything from cleaning products, energy drinks, beauty products, and personal care products. On top of having defensive qualities, Unilever also pays a healthy dividend yield of 3.5%.
Blue Chip Stock ETFs
Although we have listed the 10 best blue chip stocks to consider in 2020, it is crucial that you perform your research. In truth, it can take many months, if not years, to build up the required skills to pick stocks effectively. Not only this, but you also need to dedicate an abundance of time.
This is because you actively need to research fundamental news and read company earnings reports to help you judge whether a stock is a buy, hold, or sell.
As such, if you simply want to buy blue chip stocks without going through the hassle of performing non-stop research, why not consider an ETF? For example, the FTSE 100 UCITS ETF, which is managed by Vanguard, buys shares in all 100 companies that form the FTSE. This means that you will be buying shares in 100 blue chip stocks through a single trade.
What are the Risks of Blue Chip Stocks?
Regardless of the type of stocks you are buying, all investments carry an element of risk. Sure, most UK blue chip stocks have historically recovered from previous stock market crashes, but not all have. In fact, a good example of this is blue chip stocks from the UK banking scene – who are still worth just a fraction of pre-2008 levels.
As a result, there is every chance your blue chip stock investment will lose you money. This is why you should always consider building a diversified portfolio. This means that you will be in possession of dozens of stocks from several different industries. In doing so, you won't be overexposed to a specific company.
Where to Buy Blue Chip Stocks in the UK
Before going through the process of picking blue chip stocks to add to your portfolio, you first need to find a reliable stock broker. After all, share dealing platforms sit between you and your chosen companies. In the UK alone there are hundreds of stock brokers to choose from – most of which are regulated by the FCA. As such, you need to spend some time looking at fees, dealing charges, supported payment methods, minimum deposits, and user-friendliness.
To help point you in the right direction, below you will find a selection of popular UK stock brokers that allow you to buy blue chip stocks.
1. eToro – Buy the Best Blue Chip Stocks With No Commission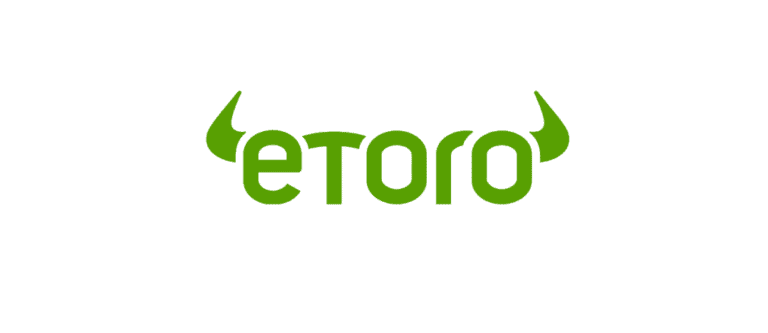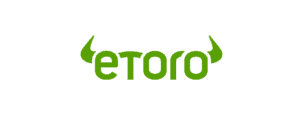 eToro is really pushing its marketing wing at present , so you might have seen the broker's TV advert or Premier League stadium billboards in recent months. But, we have to say, this is for good reason. After all, eToro is one of the very few stock brokers in the UK that allows you to buy shares on a commission-free basis.
There are no monthly or annual fees to take into account either. As such, you will have access to over 800 companies, many of which are classed as blue chip stocks. This includes firms listed on the London Stock Exchange, as well as international markets like the NYSE and NASDAQ. eToro is also popular with first-time buyers as it allows you to start off with small amounts.
Its minimum deposit stands at $200 (£160-ish), and you can invest from just $50 (£40-ish) into each blue chip stock. This is great for those of you that wish to build a healthy portfolio that is fully diversified. When it comes to dividends, eToro will credit your cash account as and when they are paid by the respective company. You will also have access to over 150+ ETFs – which are also commission-free.
eToro is particularly popular due to its social and copy trading tools. Far more than a regular broker, eToro combines traditional trading with a social network and allows you to interact with other users. On top of that, it also offers innovative copy trading features, which you can use to copy the entire portfolios of top blue chip stock investors!
Getting set up at eToro is also seamless. Once you have registered an account and uploaded a copy of your ID, you can deposit funds. If you want to buy UK blue chip stocks instantly, you can use a debit/credit card or e-wallet (Paypal, Skrill, Neteller). Bank accounts are also an option, but it can take a few days for the funds to arrive. Finally, eToro is heavily regulated. This includes a license with the FCA, and your funds are protected by the FSCS (up to the first £85,000).
Pros:
Social and copy trading
Super user-friendly online stock broker
Buy stocks without paying any commission or share dealing charges
800+ stocks listed on UK and international markets
Accepts PayPal
Mobile investment app
Cons:
Not suitable for advanced traders that like to perform technical analysis
67% of retail investors lose money trading CFDs at this site
2. Plus500 – Trade Blue Chip Stock CFDs With Tight Spreads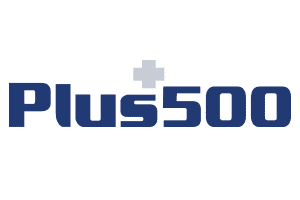 Plus500 is an online trading platform that specializes in CFDs. This means that you will not be 'buying' blue chip stocks; on the contrary, you will be trading stock CFDs. This is ideal if you are looking to trade on a short-term basis. For example, not only will you have access to over 2,000 stock CFDs, but all trades are commission-free.
Furthermore, Plus500 allows you to enter buy and sell positions. This means that you can speculate on whether you think the price of the stock CFD will go up or down. An additional benefit of using a CFD provider like Plus500 is that you can apply leverage.
This goes up to 1:30 at the platform on major forex pairs, and 1:5 on stock CFDs. Put simply, if you have just £100 in your stock trading account, you can enter a buy or sell position worth £500 (when leverage of 1:5 is applied). In terms of markets, Plus500 offers financial instruments on a range of UK blue chip stock CFDs.
This includes the likes BP, Rio Tinto Group, British American Tobacco and many others. Safety should not be an issue at the platform, as Plus500UK Ltd is authorized and regulated by the FCA (#509909). The provider accepts debit/credit cards, bank account transfers, and Payal. There are no deposit or withdrawal fees, but you will need to add at least £100 to your account to get started.
Pros:
Commission-free CFD platform
Competitive spreads
Thousands of financial instruments across heaps of markets
Retail clients can trade stock CFDs with leverage of up to 1:5
Accepts PayPal
FCA regulated
Cons:
CFDs only
More suitable for experienced traders
72% of retail investors lose money trading CFDs at this site
3. Capital.com – CFD Broker With Great Educational Resources

Capital.com is an online CFD broker that offers over 2,000 financial markets. At the forefront of this is its blue chip stock offering. This includes heaps of firms listed on the London Stock Exchange, such as Anglo American, HSBC, and RBS. You can also trade blue chip stocks from other marketplaces, like those listed the US and Japan.
One of the standout features at Capital.com is that it allows you to enter buy and sell positions without paying any commissions. What we also like about Capital.com is that it clearly lists the spread on each and every financial instrument that it hosts.
This is unusual, as you often need to calculate this yourself. Capital.com is also useful if you are just starting out in the world of blue chip stocks, as it offers a fully-fledged educational centre. This contains a plethora of trading guides and online courses. You will also find economic and market news.
When it comes to regulation, Capital.com is authorized by the FCA and CySEC (regulatory body based in Cyprus). Minimum deposits start at £200, and you can fund your account with a debit/credit card, bank wire, and a range of alternative methods like Trustly and Webmoney.
Pros:
0% commission and no hidden fees
Spreads are clearly displayed
Great educational resources
More than 2,000+ financial markets
Minimum deposit just £100
Regulated by the FCA and CySEC
Cons:
CFDs only
No support for Paypal or Skrill
There is no guarantee you will make money with this provider.
How to Invest in Blue Chip Stocks in the UK
Like the sound of blue chip stocks and wish to get started with a purchase today? If so, we are now going to show you how to invest stocks of Blue Chip companies. We have opted to illustrate the investment process with our recommended broker, eToro, but the process is similar regardless of which broker you use.
Step 1: Open an Account and Upload ID
Visit the eToro homepage and elect to open an account.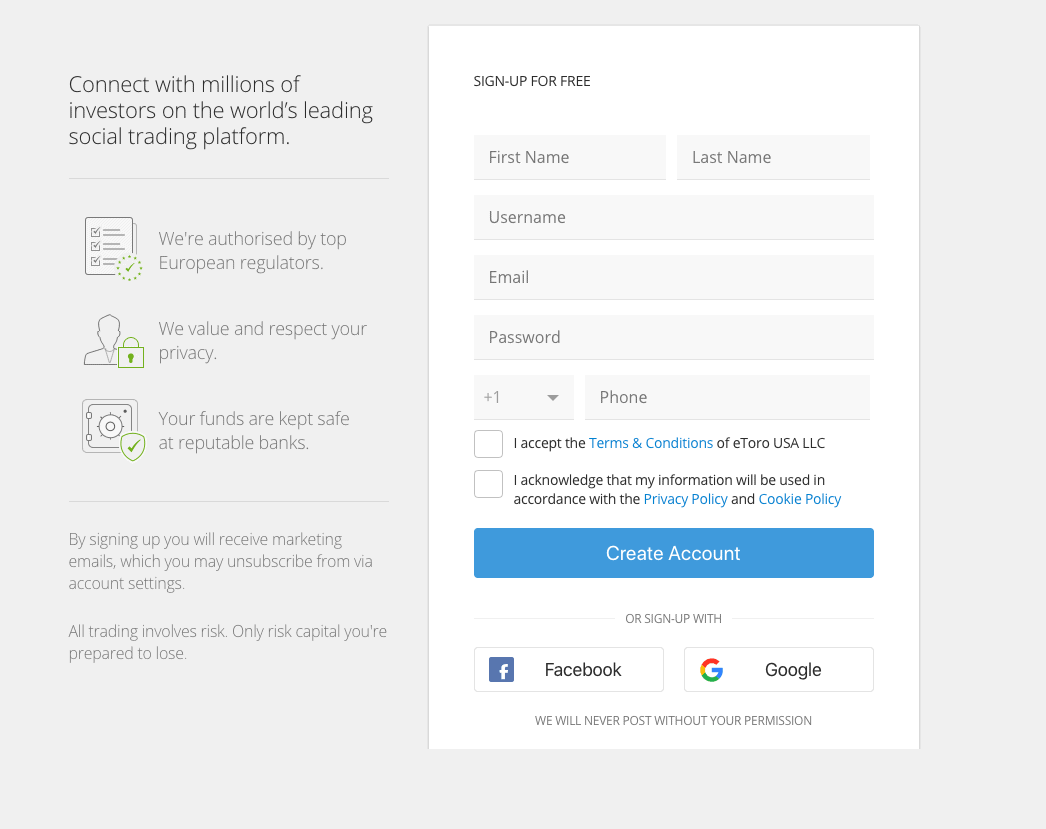 You will need to enter some personal information, such as your:
Full Name
Home Address
Date of Birth
National Insurance Number
Contact Details
All FCA stock brokers require ID, so you'll need to upload the following two documents:
Passport or driver's license
Proof of address – Utility bill or bank account statement
Step 2: Deposit Funds
Before you can buy blue chip stocks you will need to fund your eToro account. Supported payment methods include a debit/credit card, e-wallet, and bank account. Minimum deposits start at $200 (about £160).
Step 3: Buy UK Blue Chip Stocks
Now that you have funded your eToro account, you will need to search for the blue chip stock that you wish to invest in. In our example, we are looking to buy shares in British American Tobacco.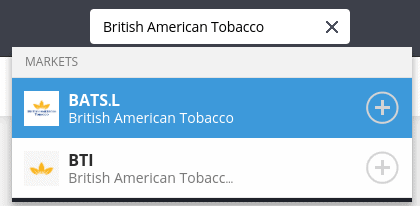 Then, we need to click on the 'Trade' button.

Finally, enter how much you want to invest (in USD) and confirm the trade. As you can see our example, we are buying $50 worth of shares.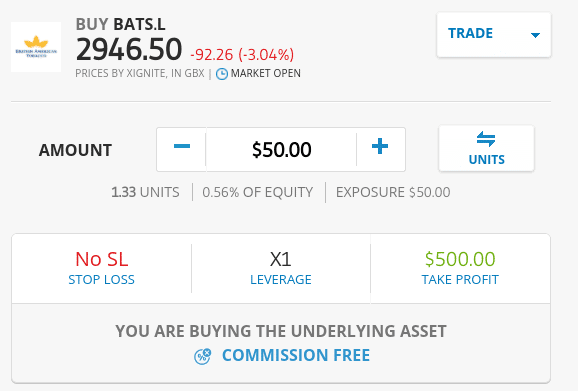 Conclusion
Blue chips stocks in the UK are often referred to as a high-grade asset class, not least because they have a long-standing track record on the London Stock Exchange. That is to say, the stocks have performed well over many decades, have strong balance sheets and free cash flows, and typically pay consistent dividends.
If you are keen to add some blue chip stocks to your stock portfolio today, the easiest way to do this is with FCA broker eToro. You can instantly deposit funds with a debit/credit card or e-wallet such as PayPal, and then invest from just $50 into your chosen stock. Best of all, eToro does charge any share dealing fees!
eToro – Buy the Best Blue Chip Stocks with No Commission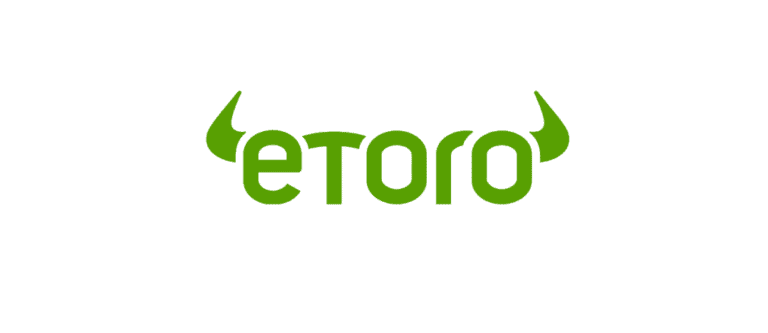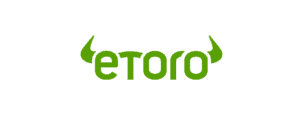 FAQs
[sc_fs_multi_faq headline-0="h3″ question-0="What are blue chip stocks?" answer-0="While there is no hard and fast definition of blue chip stocks, the general consensus is that they are strong, stable, and highly established companies that you can buy shares in. " image-0="" headline-1="h3″ question-1="Are all FTSE 100 companies blue chip stock?" answer-1="Some analysts will argue that all FTSE 100 companies are blue chip stocks, as they all have multi-billion dollar valuations. However, others would argue differently, as UK blue chip stocks must operate a proven business model. As some firms on the FTSE 100 are still relatively new, this isn't always the case." image-1="" headline-2="h3″ question-2="What is the best blue chip stock?" answer-2="It depends on what you mean 'the best'. If you mean the best dividend-paying blue chip stock, then British American Tobacco is up there with the best of them. For example, in its last distributed, its dividends yielded 6.7%.  " image-2="" headline-3="h3″ question-3="What is a blue chip stock ETF?" answer-3="By investing money into a suitable ETF, you can buy dozens of blue chip stocks in the UK through a single trade. The ETF provider will buy and sell shares on your behalf, so the entire investment process is passive. " image-3="" headline-4="h3″ question-4="How do I buy blue chip stocks in the UK?" answer-4="The easiest way to buy blue chip stocks in the UK is to use an online share dealing platform, such as eToro." image-4="" count="5″ html="true" css_class=""]