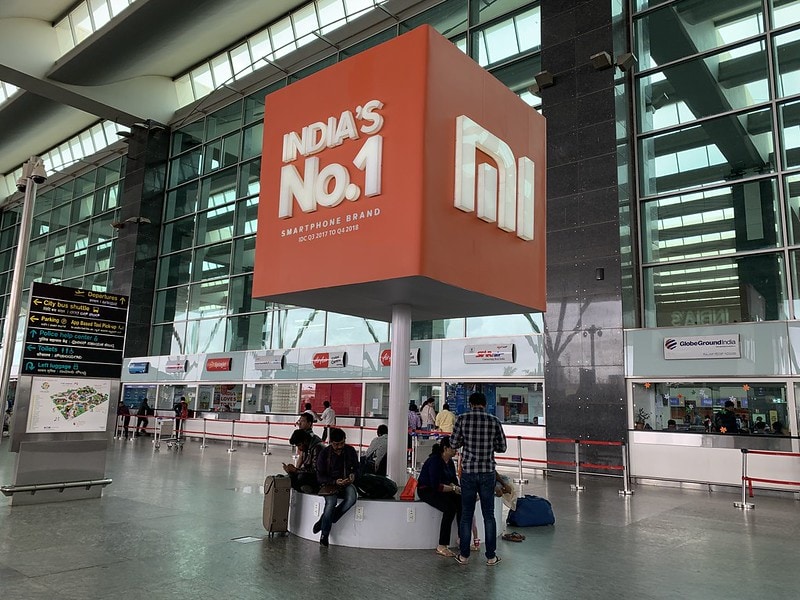 Xiaomi shares plunged during yesterday's stock trading session in New York, after the outgoing Trump administration moved to sanction the Chinese phonemaker amid alleged ties with China's military forces.
In a statement released by the Department of Defense yesterday, the company was included in a list of other entities that are classified by the federal government as "Communist Chinese military companies", which means that they actively aid China's military body in achieving its "modernization goals".
This measure would give the Department of Commerce the power to impose blockades to imported goods coming from the company to US territory, while it also bans American firms and individuals from investing in the companies within the DoD's blacklist.
Shares of Xiaomi also dived 10.2% earlier today in Hong Kong, finishing the session at HKD 29.30, following yesterday's plunge seen by the stock's American Depositary Receipts (ADRs). US investors reportedly have until 11 November this year to fully exit their positions in Xiaomi according to Reuters.
The company, headed by Lei Jun, responded in a statement released this morning that Xiaomi complies "with the relevant laws and regulations of jurisdictions where it conducts its businesses" while reaffirming that "it is not owned, controlled or affiliated with the Chinese military, and is not a "Communist Chinese Military Company" defined under the NDAA".
Xiaomi's inclusion in the DoD's blacklist was accompanied by that of China National Offshore Oil (CNOOC) as part of President Trump's hostile moves towards Chinese companies in response to alleged threats to US national security.
What does this mean for Xiaomi shares?
Following an executive order from President Trump enacted in November last year, US firms and individuals are banned from purchasing shares of blacklisted companies, while they will be eventually forced to unwind their current positions as well.
Xiaomi joins a growing list of tech firms that have faced a crackdown from the Trump administration amid their alleged ties with the Chinese government.
To date, the list also includes other tech businesses such as Advanced Micro-Fabrication Equipment (AMEC), Luokong Technology Corporation (LKCO), and Global Tone Communication Technology (GTCOM).
Meanwhile, certain reports indicated that the administration had also targeted Chinese e-commerce giant Alibaba (BABA) and tech conglomerate Tencent Holdings (TCEHY), although US Treasury Secretary Steve Mnuchin apparently argued in favour of keeping these companies out of the list to avoid hurting US investors.
What's next for Xiaomi shares?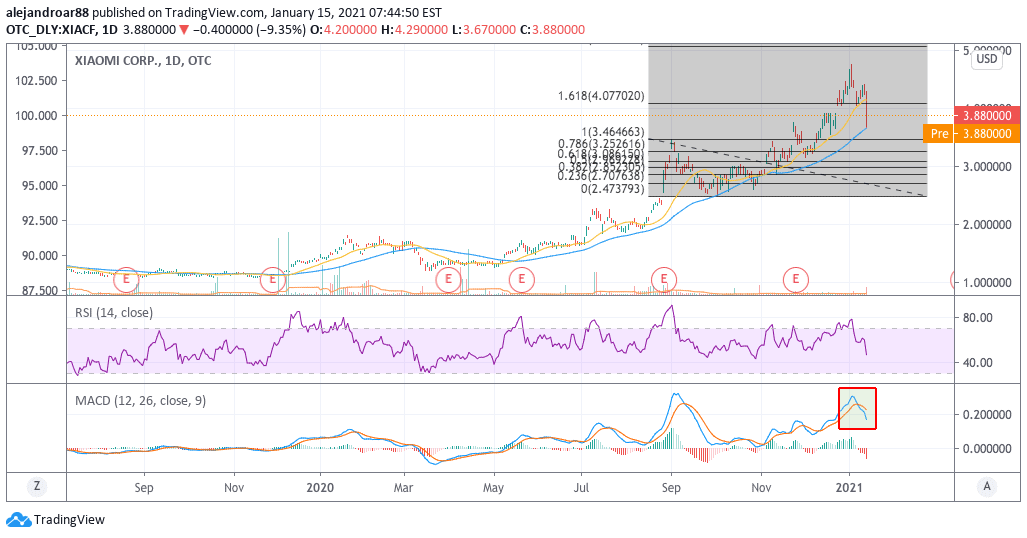 Although this latest correction seems bad for Xiaomi, the recent performance of the stock continues to be quite good for those who have held on to it for a while.
Notably, the price bounced off the stock's 50-day moving average yesterday, which shows that there was some buying activity despite the news.
However, given that US investors will now be banned from buying Xiaomi shares in the open market, it would be plausible to see trading volumes dropping over the coming months, which could affect the stock's short-term performance. Back in 2020, the stock yielded an eye-popping 207.7% return for investors.
Meanwhile, Xiaomi is among the most prominent firms to be included in the DoD's blacklist, which makes it an interesting case-study in terms of how these measures can affect a stock's performance over time.
For now, the next few sessions would determine the direction of the share price. In this regard, a break below the stock's short-term moving averages could lead to a temporary bear market (20%+ drop), especially if one considers that the price was already heavily extended prior to the news.
This bearish short-term outlook is reinforced by the MACD, as the oscillator already sent a sell signal in the past few days after the stock's progressive slide from its 5 January all-time high.