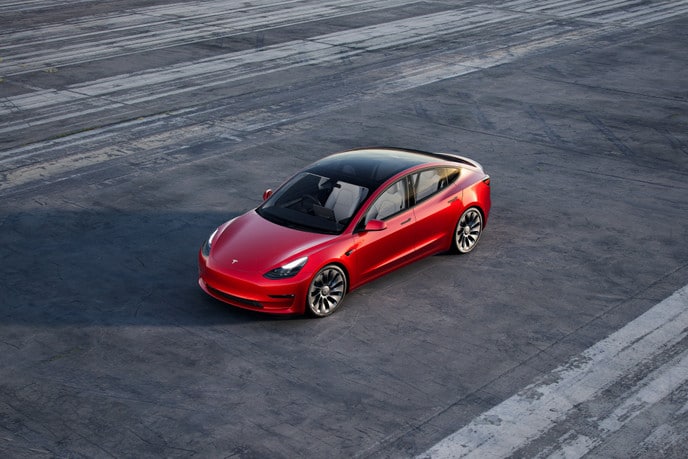 Tesla's CEO Elon Musk has said that the company is considering setting up a plant in Russia. The comments come shortly after his visit to the UK, which fuelled rumours that Tesla intends to set up a Gigafactory in the country.
Currently, Tesla produces its electric cars at the Freemont Gigafactory in the US and the Shanghai Gigafactory in China. The company is setting up two new plants in Berlin and Texas. Notably, Tesla's sales are growing fast and the company expects its sales to increase at a CAGR of 50% over the next few years. It sold almost half a million electric cars in 2020 and UBS expects it to deliver 1.2 million cars in 2022.
Tesla helped popularize electric cars
That would be a big milestone for a company that many believed was doomed to fail. However, Tesla and Musk have been the key factor behind the growing popularity of electric cars where all the legacy automakers are committing themselves to a zero-emission future. General Motors has become the first Detroit automaker to put an end date for its ICE (internal combustion engine) cars and wants to sell only zero-emission cars by 2035.
Coming back to Tesla, speaking at an event in Russia through a video link, Musk has said that the company is considering setting up a plant in the country. "I think we will soon be present in Russia. I think it will be amazing. We also need to look more broadly at Kazakhstan and other CIS countries. This is important to us," said Musk.
Other US automakers have quit Russia
Meanwhile, Russia hasn't been a very profitable market for US automakers and in 2019 General Motors and Ford, the largest and second-largest US-based automakers respectively, quit the Russian market. Also, given the perennial geopolitical tensions between the US and Russia, not many US companies do business in the country.
Earlier this week, many speculated that Tesla is considering setting up a plant in the UK after Musk's jet stopped at a corporate airport in London for a day. That said, rumours of Tesla setting up a plant is not new and, in the past also such rumours were floated.
Tesla has over $17 billion in cash
Tesla had $17.1 billion as cash and cash equivalents on its balance sheet at the end of the first quarter of 2021, thanks to the $13 billion share issuance last year. The company sold shares in three tranches despite Musk categorically denying the possibility of a capital raise at the beginning of the year.
Tesla now has more cash than debt on its balance sheet and funds are not an issue for the electric vehicle company if it intends to set up new Gigafactories. Notably, as it did not need the cash immediately, Tesla invested $1.5 billion of its cash in bitcoins in the first quarter. However, earlier this month, Musk found faults with bitcoins for their fossil fuel intensity and said that the company would stop accepting bitcoins for payments but would not sell the bitcoins that it is holding. This was not the first flip-flop from Musk and he has changed his opinion several times.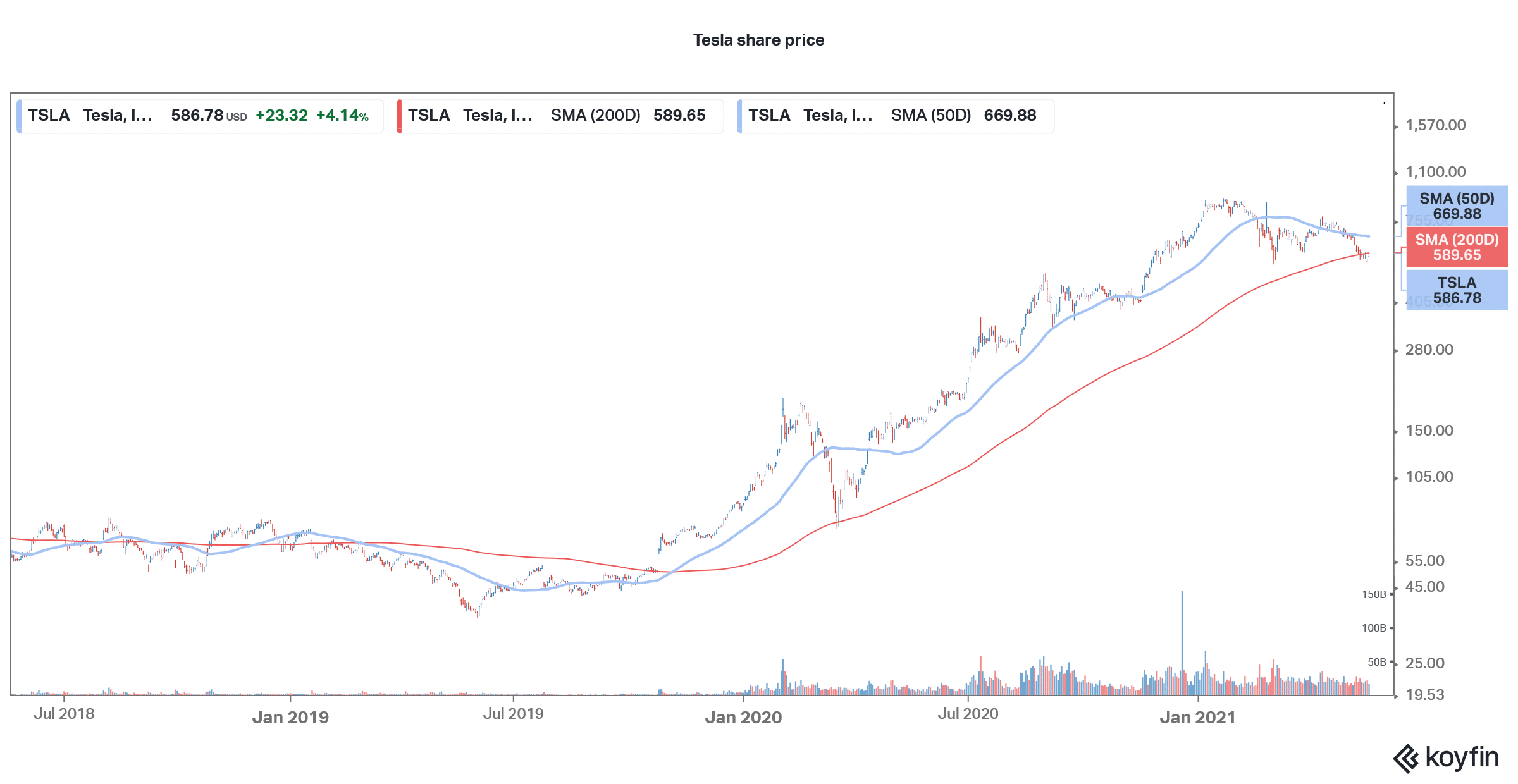 Elon Musk on cryptocurrencies
According to Musk, "Cryptocurrency is a good idea on many levels and we believe it has a promising future, but this cannot come at great cost to the environment. Tesla will not be selling any Bitcoin and we intend to use it for transactions as soon as mining transitions to more sustainable energy. We are also looking at other cryptocurrencies that use <1% of Bitcoin's energy/transaction."
Musk said that Tesla is "concerned about rapidly increasing use of fossil fuels for Bitcoin mining and transactions, especially coal, which has the worst emissions of any fuel." However, Noelle Acheson, CoinDesk's director of research countered the allegations and said that it is factually incorrect as the usage of fossil fuel in bitcoin mining is decreasing and not increasing as Musk claims.
Tesla shares have sagged
Tesla's plan to set up new plants are coming at a time when its shares have sagged amid the sell-off in all the electric vehicle shares. The growing competition in the electric vehicle industry with a flurry of new models from legacy automakers has put pressure on pure-play electric vehicle shares like Tesla and NIO. Also, Tesla has also been under pressure amid Musk's antics on cryptocurrencies. The fall in bitcoin prices has also led to a sell-off in companies that hold the digital asset.
Tesla in China
Meanwhile, reports of Tesla planning to set up new Gigafactories are coming a few days after Reuters reported that the company has abandoned plans to expand its China Gigafactory. Tesla is facing a consumer backlash in the country over alleged poor customer service. While Tesla's sales have soared, the company's investments in the service network have not kept pace.
Tesla sold only 25,845 China-made cars in China in April, a 27% fall from March. China is a major market for the company and tepid sales in China is negative for the Elon Musk-run company. In the past, other companies like Apple and Nike have also faced a consumer backlash in China but these were short-lived. In the past also, some car buyers in the US had complained of poor customer service from Tesla.
Meanwhile, there seems to be some bottom fishing in Tesla shares and they gained over 4% in yesterday's trade. The shares were up almost 3% on US premarket price action today even as the tech-heavy Nasdaq was only up 0.25%.