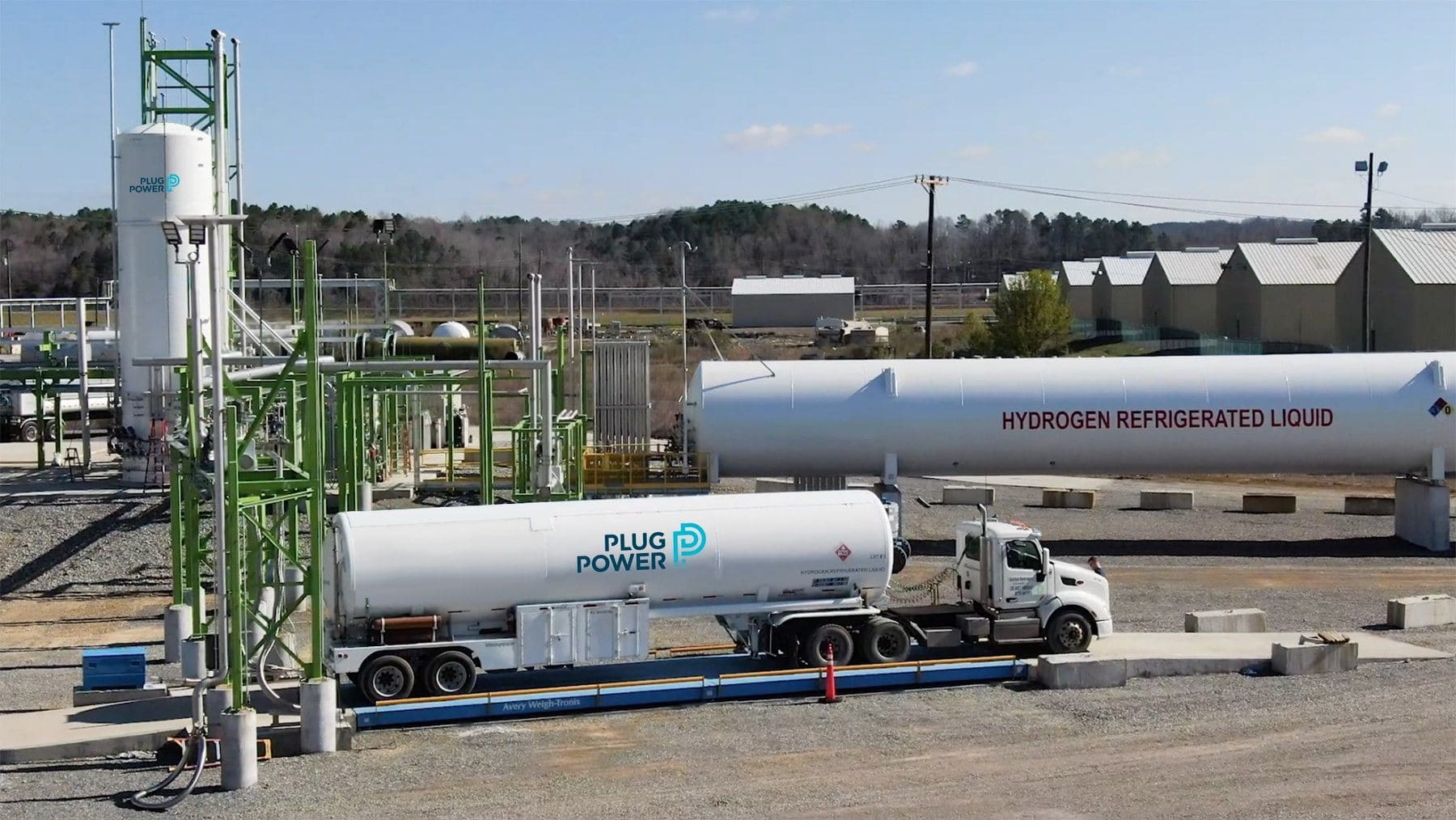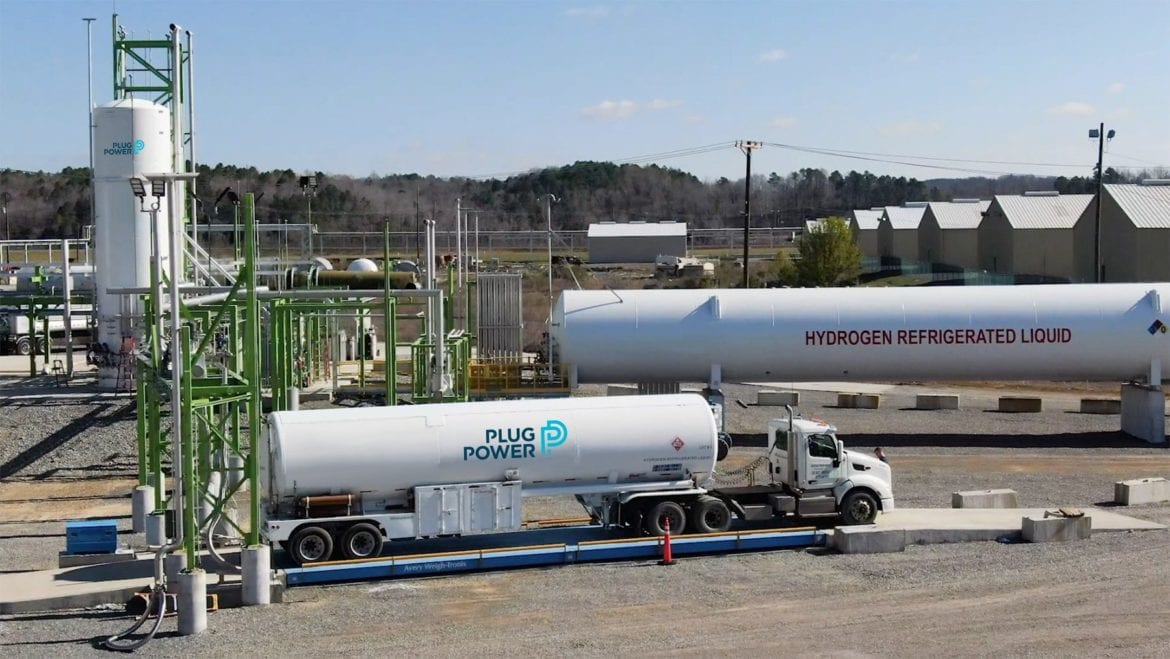 There was a massive rally in green energy shares on Wednesday across solar, fuel cell, and other renewable energy shares after the Georgia runoff. Plug Power was among the biggest gainers today in US premarket trading, after it won a big investment from a South Korean conglomerate.
Looking at the leading fuel energy shares, Ballard Power Systems, Fuel Cell Energy, Plug Power, and Bloom Energy, respectively, they rose 5.3%, 9.8%, 7.5% and 7.3% in regular trading on Wednesday. And the market's enthusiasm for these shares is set to continue, as they were up 6.1%, 12.7%, 19.3%, and 7.8%, respectively, in US premarket trading.
South Korea's SK Group announced an investment in fuel cell company
South Korea-based conglomerate SK Group has announced that it will take a 9.9% stake in Plug Power,  valued at around $1.5 billion. The two companies will form a joint venture to develop fuel cell products in Asia. The deal is expected to close in the first quarter of 2021. Plug Power produces fuel cell batteries that can be put into vehicles running on conventional batteries. Plug Power shares were among the biggest gainers last year and it looks set to continue this momentum in 2021, as the renewable and green energy theme continues to find favour with investors. The stock gained almost 1,000% in 2020.
The investment from SK Group in a fuel cell company is another indicator that hydrogen fuel cell technology is gaining acceptance. Notably, the South Korean government has put its weight behind the technology and as part of its Hydrogen Economy Roadmap expects the hydrogen economy to reach $40 billion by 2040.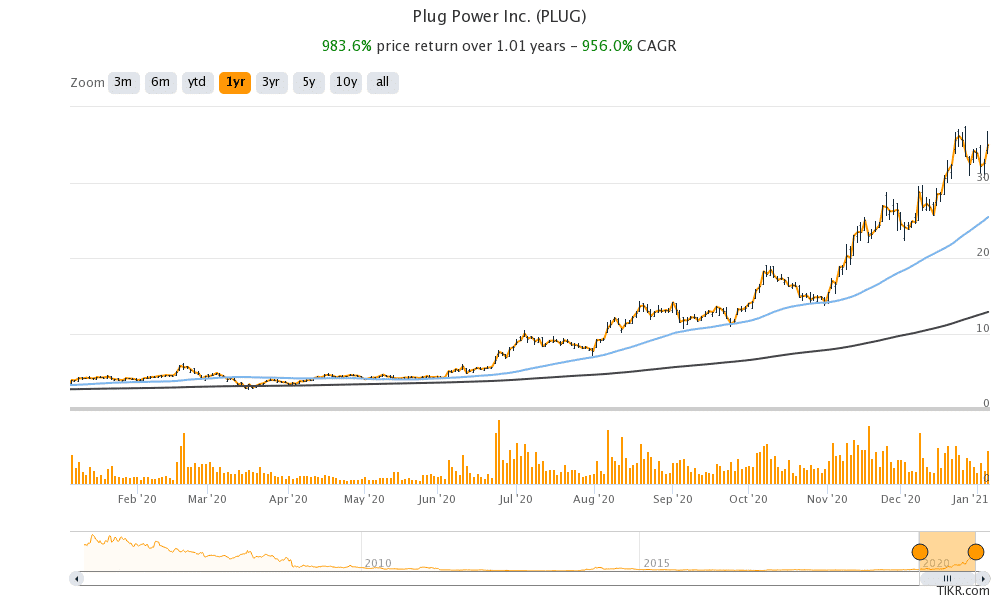 Fuel cell shares
Green energy shares like FuelCell Energy are rallying in anticipation of a more favourable policy environment under a Biden administration. After the Georgia runoff, the Democrats look set to take control of the US Senate. They already have a majority in the House. The control of Congress would help President-elect Joe Biden to pursue his administration's economic policies.
Joe Biden and green energy shares
The Biden administration's energy policies will be in stark contrast to those of the Trump administration, which was more favourable towards fossil fuels like coal, oil, and gas. In contrast, Joe Biden vowed to pivot the US energy mix towards renewable energy.
According to a statement made during the presidential election race, the Biden campaign vowed that he "will take actions including requiring aggressive methane pollution limits for new and existing oil and gas operations; developing rigorous new fuel economy standards aimed at ensuring 100% of new sales for light- and medium-duty vehicles will be zero emissions."
What are fuel cells
The push towards renewable energy is positive for solar and wind energy as well as the fuel cell sector. According to the US Department of Energy, "A fuel cell uses the chemical energy of hydrogen or another fuel to cleanly and efficiently produce electricity." Fuel cells compete with battery-electric cars such as the ones produced by Tesla and NIO.
Notably, while most automotive companies are focusing on battery-electric cars, some are also putting their weight behind fuel cell technology. Honda Motors, Toyota Motors and Hyundai have both battery-electric and hydrogen cars as part of their product portfolio. Electric vehicle startup Nikola, that was in the news for mostly the wrong reasons in 2020, is also developing both battery-electric and hydrogen fuel cell cars.
Elon Musk on hydrogen fuel cell
Meanwhile, Tesla's CEO Elon Musk has been critical of hydrogen fuel cell technology and experts remain divided over hydrogen fuel cell technology. Some argue that battery electric vehicles are not as environmentally friendly as they are made out to be as it merely shifts the source of pollution from the vehicle to the power plant where the electricity is made. Coal is among the major sources of electricity generation globally. In a sense, an electric car is only as environmentally friendly as a country's power grid. To be sure, not all fuel cells are environment-friendly either as they can also be made from fossil fuels.
Fuel cell versus battery electric cars
On the other hand, there are concerns about the safety of hydrogen fuel cell cars. There have been cases of battery-related fires in battery-electric cars too. To sum it up, both fuel cells and battery-powered vehicles have their own pros and cons in their competitive battle with traditional ICE (internal combustion engine) cars to grab a share of the global automotive market.
Climate change
Given the global shift towards renewable energy amid the impending climate change crisis, both the fuel cell energy and battery electric vehicle sectors offer exciting opportunities. Biden intends to rejoin the Paris Climate Deal that Trump pulled out of and many countries globally have expressed their intent to meet or exceed the expectations set under the Paris Climate Deal.
China, the world's largest automotive market, is also working towards increasing the mix of electric cars in total car sales. So far, battery electric vehicles account for the bulk of sales in the alternate energy run vehicles. However, a breakthrough in fuel cell technology can't be ruled out given the fact that major automotive companies are investing in the space.
Electric cars made up the majority (54.3%) of the new cars sold in Norway in 2020, a world first in automotive ICE/electric sales mix.