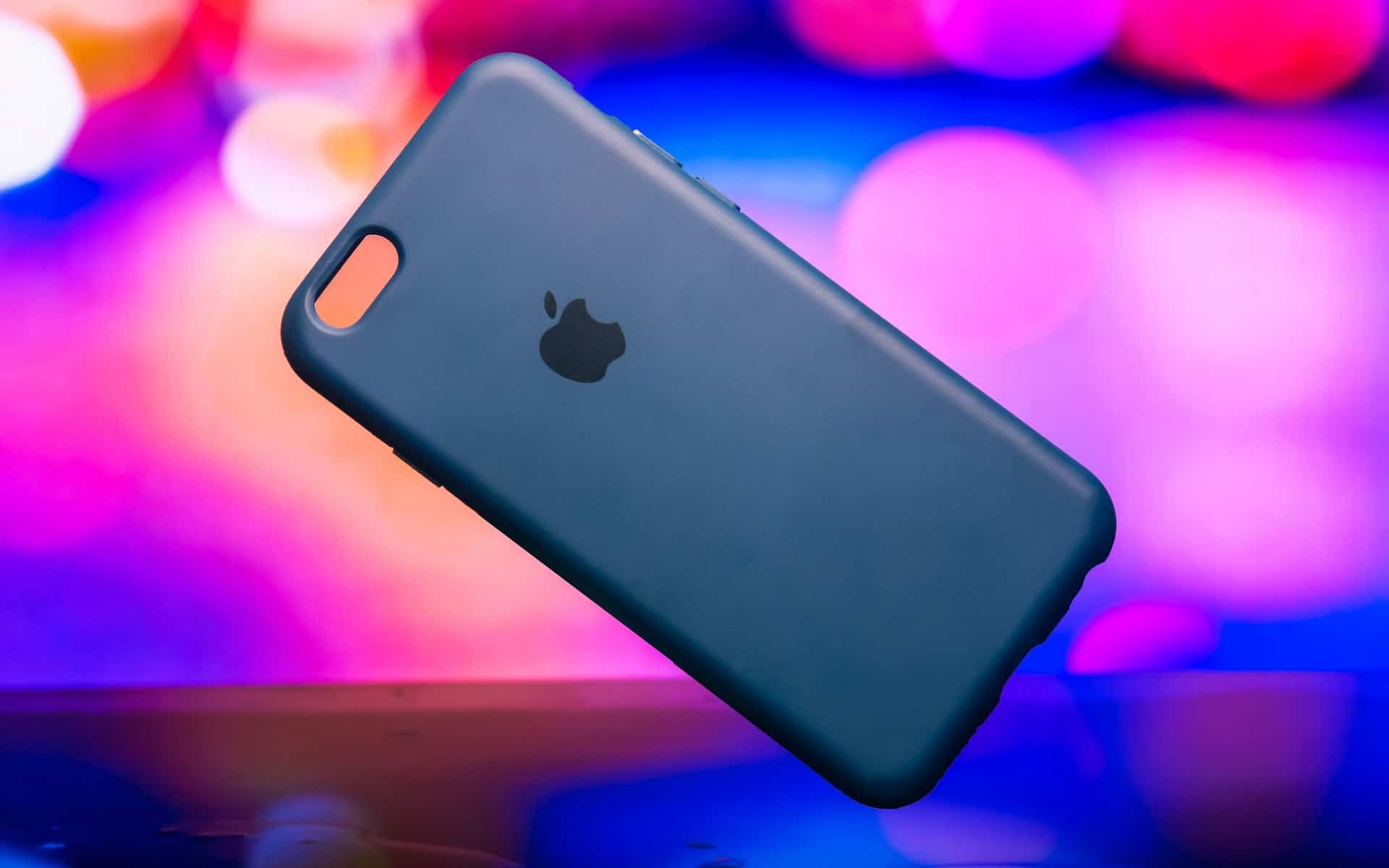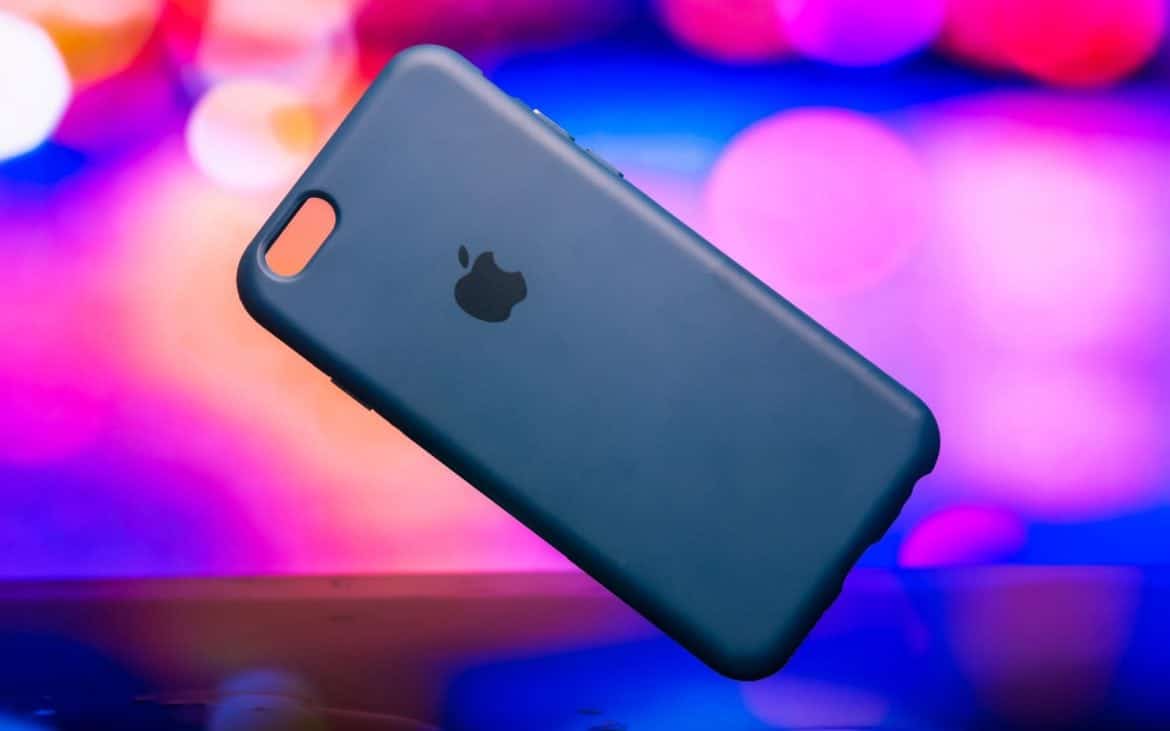 Apple shares were trading lower in US premarket today despite posting better than expected earnings. Fears of a market bubble coupled with a lack of guidance from Apple seems to be hurting sentiment.
Apple released its fiscal first quarter 2021 earnings yesterday after the close of markets. The maker of iPhones had a stellar quarter and reported revenues of $111.44 billion in the quarter as compared to $91.8 billion in the corresponding quarter last year. This is the first time in its history that the company has posted quarterly revenues in excess of $100 billion. The revenues were also ahead of analysts' estimate of $103.2 billion.
Quarterly earnings season
Microsoft, that reported its earnings a day before Apple also posted better than expected revenues in the quarter. So did Tesla, which also reported its earnings after markets yesterday. However, Tesla missed its earnings estimates for the first time since the second quarter of 2019.
Key highlights of Apple's earnings
Looking at the break up of Apple's revenues, iPhone sales rose 17% year over year to $65.60 billion. That said, iPhone sales in fiscal first quarter 2021 are not comparable to the corresponding quarter in 2020. The company had to delay the launch of its iPhone 12 to October 2020 due to the COVID-19 pandemic. Generally, Apple launches its new iPhone models in September, helping to inflate year-end sales numbers.
Services revenues, that have been a bright spot for Apple, rose 24% year over year to $15.76 billion in the quarter. Revenues from sales of Macs and iPad also increased by 21% and 41% respectively.
Looking at the geographical breakdown, international sales accounted for 64% of Apple's sales in the quarter while the US market accounted for the rest.
Apple iPhone users climb
"We're gratified by the enthusiastic customer response to the unmatched line of cutting-edge products that we delivered across a historic holiday season," said Apple's CEO Tim Cook. Its CFO Luca Maestri said, "Our December quarter business performance was fueled by double-digit growth in each product category, which drove all-time revenue records in each of our geographic segments and an all-time high for our installed base of active devices."
The installed base of iPhone users has increased to 1 billion from the previous figure of 900 million. The total installed base across all Apple products is 1.65 billion. To put that in perspective, the figure is over 21% of the total world population.
Lockdowns impacted sales
It is worth noting that Apple delivered strong results despite some of its stores being closed in the quarter due to COVID-19 related restrictions. Cook admitted to lockdowns taking a toll on the company's sales "Taking the stores out of the equation, particularly for iPhones and wearables, there's a drag on sales," said Cook.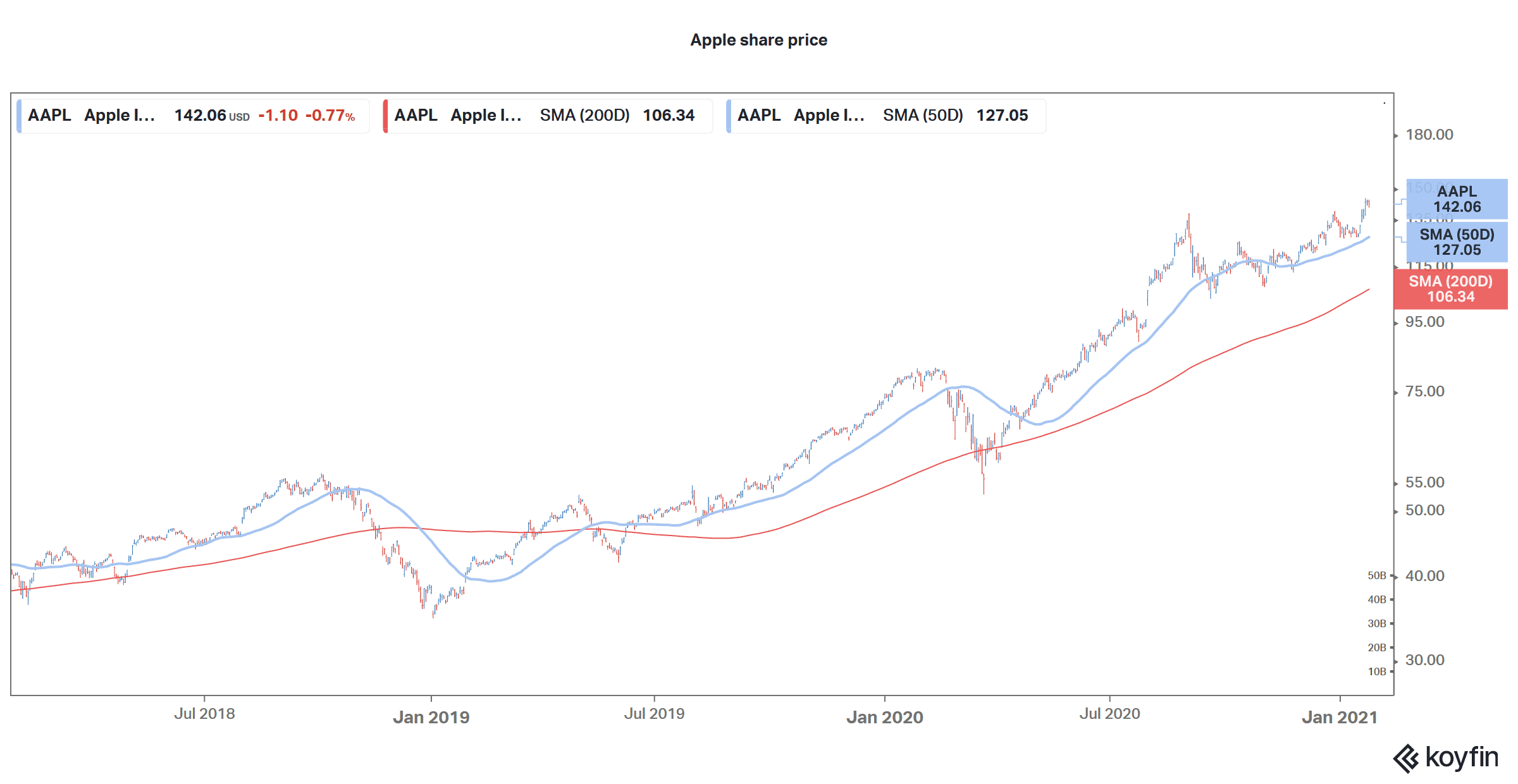 Apple record earnings and cash flows
Apple posted an EPS of $1.68 while analysts were expecting the company to post an EPS of $1.41. Its EPS rose 35% in the quarter and were a new record for the company. Also, while there are concerns over the Chinese market, Apple's sales in Greater China, that also includes Taiwan, rose 57% to $21.3 billion. Commenting on China, Maestri said, "Our performance has been particularly strong in China, where we've seen phenomenal customer response that probably there was also some level of pent-up demand for 5G iPhones given that the market is moving very quickly to 5G."
Apple declares dividend
Apple generated record operating cash flows of $38.8 billion in the quarter and returned $30 billion to shareholders through buybacks and dividends. Apple repurchases a lot of shares as it does not have ample opportunities to invest the massive cash that it generates every quarter.
Apple declared a dividend of $0.205  during the earnings call. The dividend has a record date of 8 February and would be paid out on 11 February. While Apple spends extravagantly on the buybacks, its dividend is quite frugal looking at its cash pile. The quarterly dividend of $.205 means a dividend yield of a paltry 0.60% which is around a third of the S&P 500's dividend yield.
Why is Apple share falling despite stellar earnings?
To be sure, these are a stellar set of numbers from Apple. However, the stock was trading down over 2% in US premarket trading today. While Tesla was also down it is understandable looking at its earnings miss.
Talking of Apple, there are a couple of things that seem to be weighing on sentiments today. Firstly, the company did not provide guidance. "Given the continued uncertainty around the world in the near term, we will not be guiding to a specific revenue range," said Maestri during the company's earnings call.
Apple did not provide guidance
However, it did provide some colour on what markets can expect in the fiscal second quarter of 2021. Firstly, it expects overall revenues to rise on a year over year basis. However, it cautioned that the growth in Wearables, Home and Accessories segments would be lower as compared to what it has reported in the fiscal first quarter.
Incidentally, Bernstein analyst Toni Sacconaghi had said before the earnings release that "Given lingering uncertainty, we expect Apple is more likely to provide 'guidelines' rather than 'guidance' for Q2."
The second reason can be macro concerns over market valuations getting overstretched and a possible bubble considering the unexplained rise in some shares like AMC Theatres. Nonetheless, short term volatility notwithstanding, Apple shares look a good bet for the long term as the company ventures into new businesses like electric vehicles.