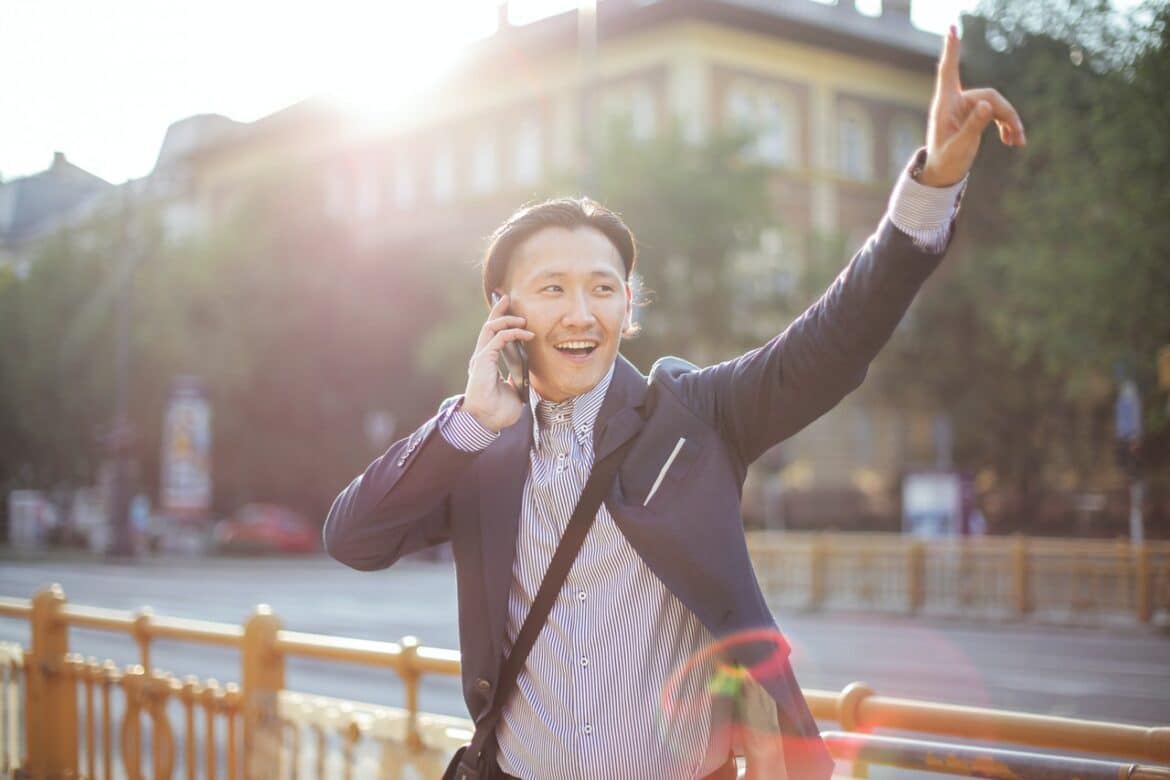 This week has been a blockbuster for the US IPO market and 10 companies went public yesterday. These include Chinese ride-hailing company Didi Chuxing (DIDI) which closed only marginally above its IPO price. What's the forecast for DIDI shares after the dismal listing?
Didi priced its ADR at $14 per share and opened at $16.65 which was almost 19% higher than the IPO price. The shares went on to hit a high of $18.01 but eventually closed at $14.14 which is very near the day's low of $14.1. Didi shares lost 13.7% from the opening price and managed to only marginally close above the issue price.
Didi shares trade flat
Among the other IPOs yesterday, Xometry was the best performer and the shares almost doubled. Didi is the second Chinese ride-hailing company to go public in June. Earlier in the month, Full Truck Alliance, which operates a fleet sharing service for trucks and is also known as the "Uber of trucks" also went public by listing on the US markets.
Despite no letdown in US-China tensions and concerns over the delisting of Chinese companies from US exchanges, several Chinese companies are opting for a US listing. The kind of valuations that Chinese companies can attract in the US markets might not be possible in the domestic market.
Ride-hailing companies
To be sure, Didi is not the only ride-hailing company to get a cold response on the listing. Both Uber and Lyft shares had closed below the issue price on the listing day. South Asian ride-hailing company is also going public through a reverse merger with Altimeter Growth SPAC (special purpose acquisition company). The SPAC trades at $11.7 which is only a 17% premium over the SPAC IPO price. Many investors have been concerned about the $40 billion valuations that Grab is seeking.
Uber shares fall on Didi debut
Meanwhile, Uber shares fell 1.3% yesterday after Didi's dismal debut. Uber holds a 12.8% stake in Didi after it sold its China operations to Didi in order to cut the losses. Uber has been trying to cut its losses in international markets. After selling its China operations to Didi, it also sold its India food delivery business to local rival Zomato.
That said, the outlook for ride-hailing companies is fast improving as people again get comfortable with commuting. Both Uber and Lyft have forecast that they could become profitable by the end of the year.
Didi is facing a probe in China
China has cracked down on its tech companies over antitrust issues. Earlier this year Alibaba agreed to pay a record $2.8 billion fine over antitrust allegations. While Alibaba's regulatory woes in China get all the attention, Didi is also facing a probe over anti-competitive business policies.
Didi talked about the risk in its IPO filings and said "We cannot assure you that the regulatory authorities will be satisfied with our self-inspection results or that we will not be subject to any penalty with respect to any violations of anti-monopoly, anti-unfair competition, pricing, advertisement, privacy protection, food safety, product quality, tax and other related laws and regulations. We expect that these areas will receive greater and continued attention and scrutiny from regulators and the general public going forward."
SoftBank is the largest shareholder
SoftBank is the largest shareholder of Didi followed by Uber. Chinese tech giant Tencent is the third-largest shareholder with a 6.8% stake. Usually, almost all the Chinese tech companies are backed by one of the tech giants like Alibaba, Tencent, Baidu, and JD.com.
SoftBank is a major investor in Chinese companies and reaped massive gains on its investment in Alibaba. The Chinese e-commerce giant became the largest IPO ever and still holds the record. Alibaba-backed Ant Financial was set to break the record and attracted bids worth $3 trillion. However, the listing was stalled by Chinese regulators. Didi is also among the largest companies to ever list on the US markets.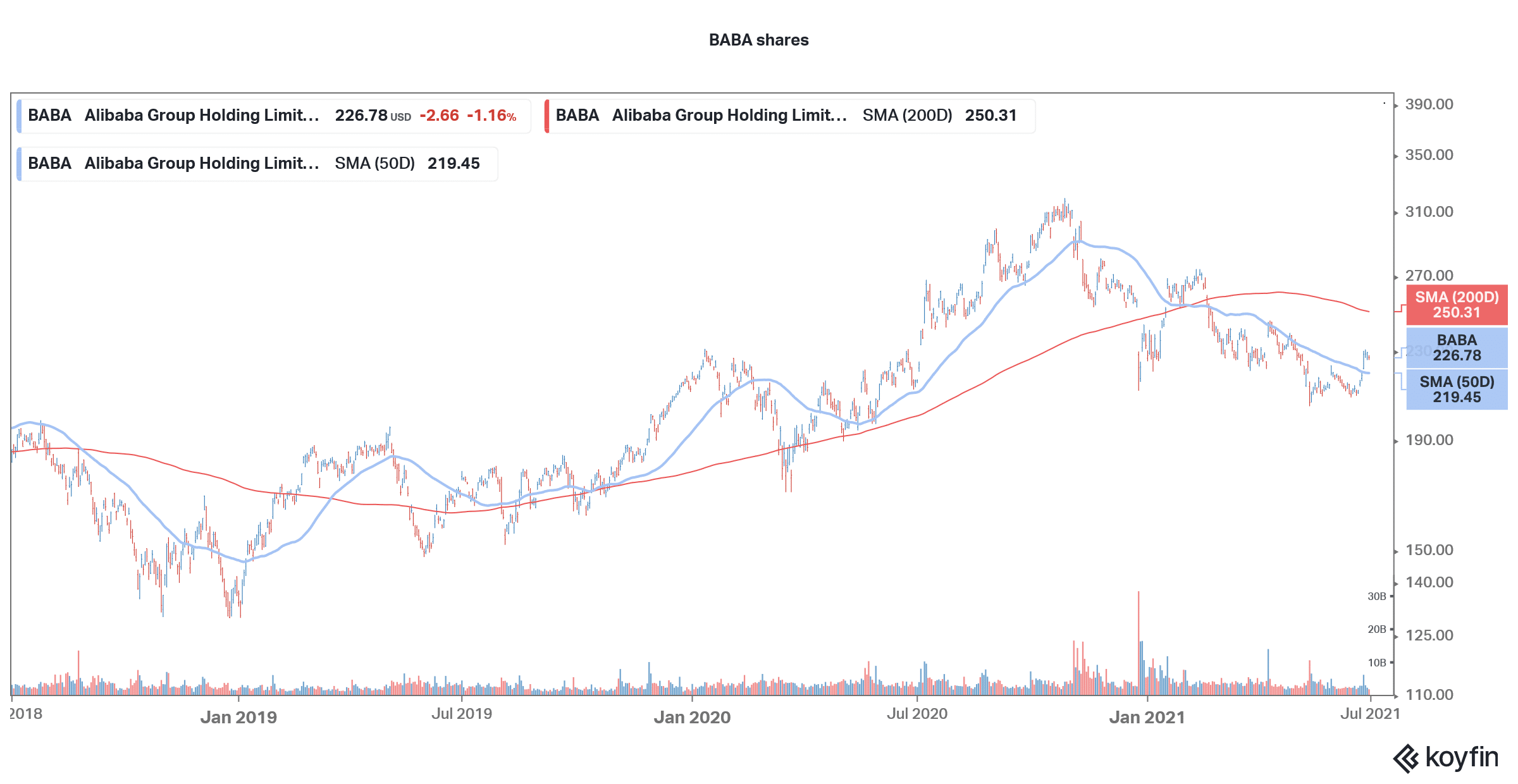 Didi valuation
That said, it did not attract the kind of valuations that many were hoping for. The company has a market cap of $68 billion which is not far from the most recent private market valuation of $62 billion. Many bulls were expecting the company to command a market capitalization of $100 billion.
Howard Yu, IMD Business School LEGO Professor, believed that "China's increased scrutiny of tech giants casts a shadow," over Didi shares. Notably, even Alibaba shares have been under pressure and trading with year-to-date losses as markets are still apprehensive over it being targeted by China. Alibaba's current valuations are near their all-time lows even as the business continues to flourish. The company's China e-commerce revenues are growing in a fast lane and the cloud operations have also turned positive on the EBITDA level.
Alibaba shares
However, despite the strong business outlook, Alibaba shares are way below their 2020 highs. The shares even underperformed the Nasdaq last year even as fellow US tech companies soared. The anomaly was due to China's crackdown on the company after its co-founder Jack Ma criticized the country's powerful regulators.
Such outbursts are not common in China unlike the US where Tesla's CEO Elon Musk can take liberties with the regulators and even call the SEC the "short seller enrichment commission"
As for Didi, its regulatory woes don't seem as worrisome as Alibaba and the probe is part of the largest antitrust probe in the communist country which is getting apprehensive over the power of its tech giants.
Didi shares were trading sharply higher in US premarket trading today as investors seem to be finding value at lower price levels. The shares are also popular among retail traders. Last month, Reddit group WallStreetBets also tried pumping Alibaba shares and helped triggered a buying spree. Didi shares might also recover from the lows amid buying interest from retail investors.