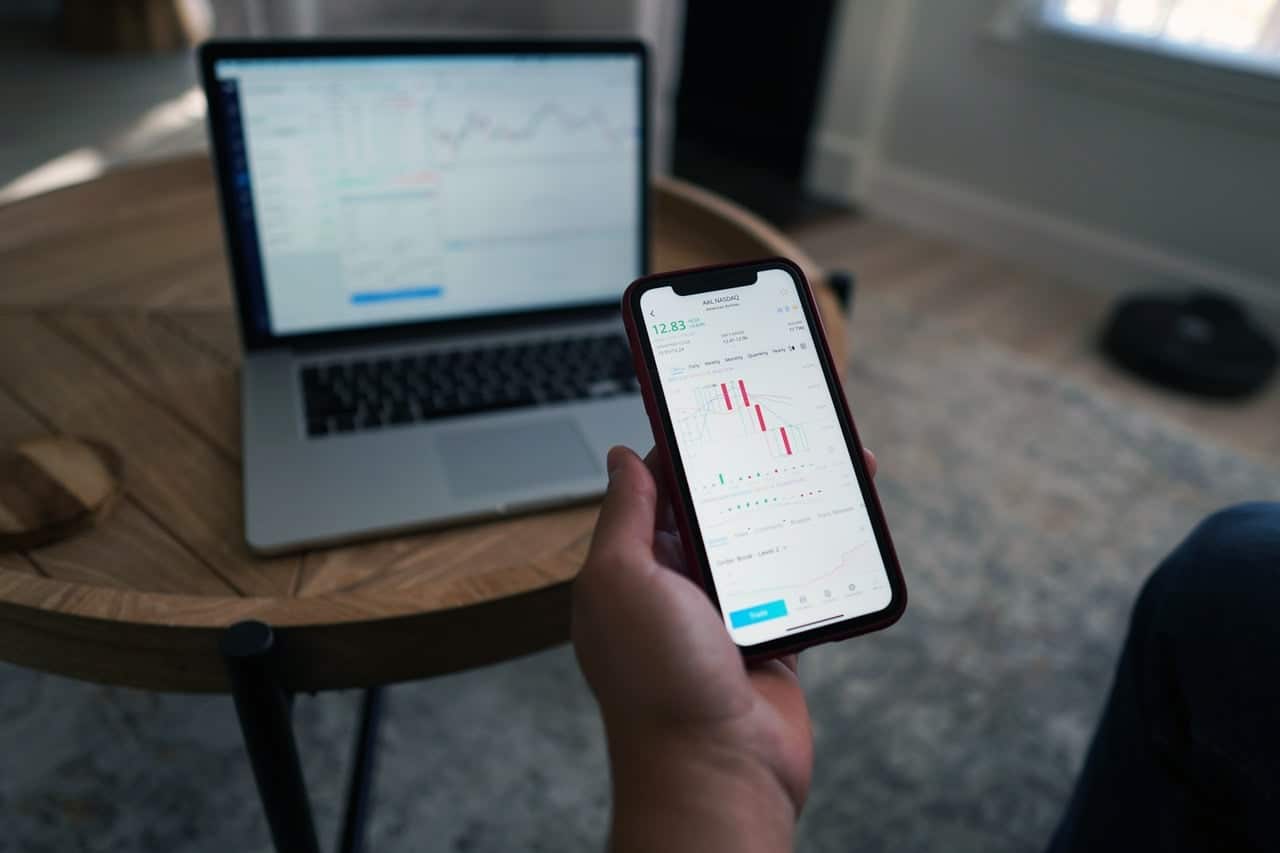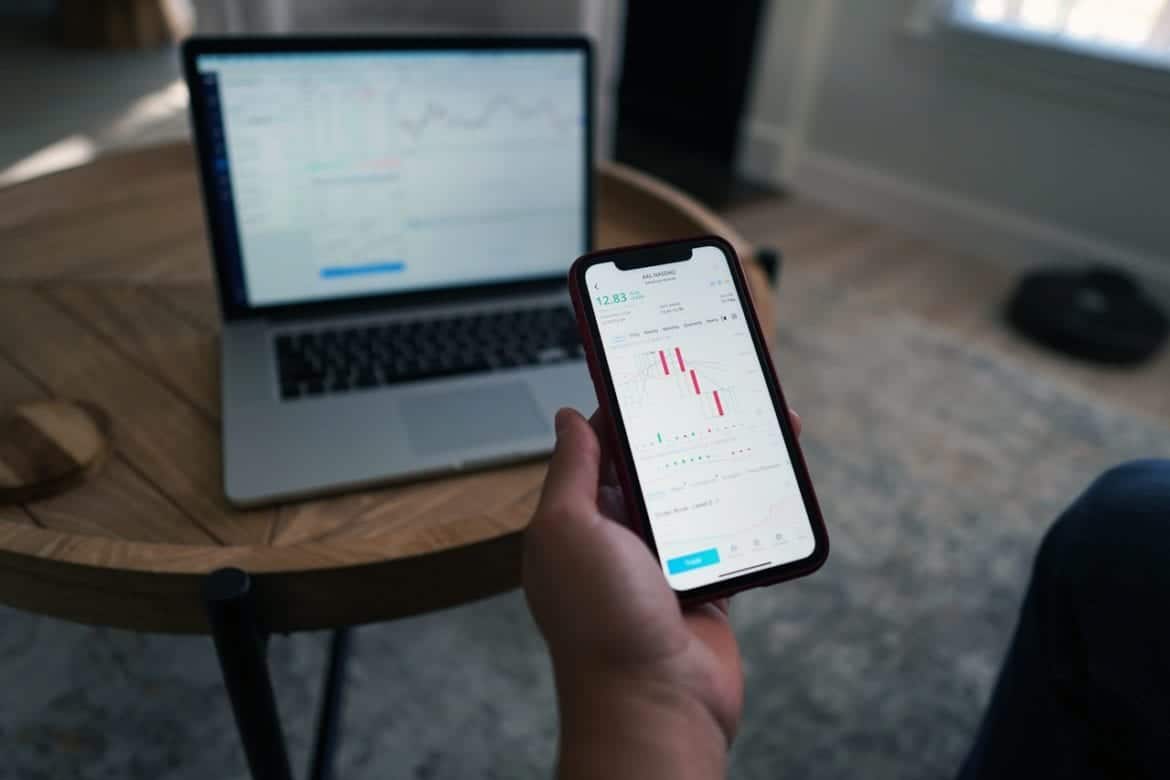 There was a sell-off in US tech shares on Monday, with the tech-heavy Nasdaq Composite Index falling 1.25% and the Dow Jones and S&P 500 a less dramatic 0.29% and 0.66% respectively. What's driving the sell-off in US tech shares and could things get worse from here?
Despite the COVID-19 pandemic, US stock markets soared to record highs in 2020. The Nasdaq had one of its best years with gains of almost 45%. Due to the increase in the pace of digitisation amid the pandemic, investors flocked to the stay-at-home stocks, most of which happened to be US tech companies such as Amazon, Apple, and Netflix.
Tech shares fall: Is slowing growth to blame?
Meanwhile, the valuation concerns over US tech shares have been rising, especially as the growth rates that these companies reported in 2020 might not be sustainable in 2021 and beyond. For instance, Apple shares trade at the valuation multiples that we saw in 2007 just before the iPhone supercycle began. Other tech shares like Amazon are also trading near multiyear high valuation multiples.
Overvaluation concerns
As for the newly listed tech companies like Snowflake, the less said about valuations the better it is. Most of the tech companies that listed last year had valuation levels that were last seen on stocks during the dotcom boom days. Also, like most of the tech companies of the dotcom boom, recently listed tech companies are making losses.
Notably, the Bank of America Global Fund Manager Survey's findings has revealed that most fund managers see going long on US tech and growth shares as the most crowded trade. However, they have been an island of growth also in a market that's otherwise devoid of growth.
Tech shares and antitrust issues
Along with the overvaluation concerns, there are rising antitrust scrutiny issues that tech companies face. Following their counterparts in the western world, Chinese regulators are also tightening the regulatory screws. However, the motives in the case of China looks to  be to cut down to size the country's tech sector, after Alibaba's co-founder Jack Ma lashed out against the country's financial system.
Alphabet and Apple are also facing scrutiny over what many see as monopolistic business practices. Last year, Epic Games sued both Apple and Alphabet after its Fortnite game was banned from their app stores.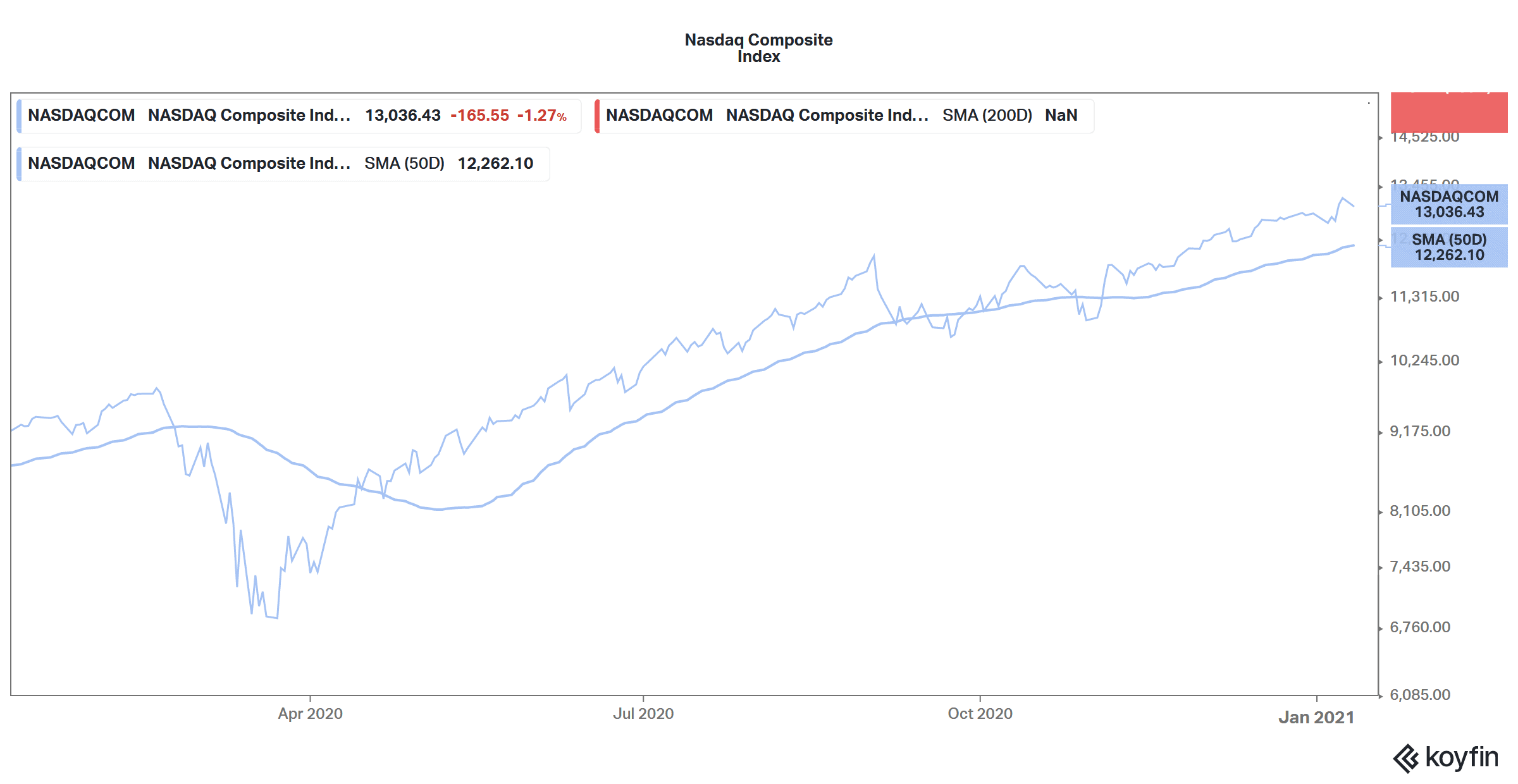 Joe Biden's presidency
Despite his rhetoric against Big Tech companies, President Trump and his administration pursued policies that were friendly to the sector. However, President-elect Joe Biden is expected to push for more regulatory oversight of the tech sector. Biden has also been supportive of breaking-up tech companies.
In an interview with the New York Times, while Biden admitted that not all tech companies are rogue, he talked about regulating the sector. "What I'm suggesting is that some of the things that are going on are simply wrong and require government regulation. And it's happened every single time there's been a major technological breakthrough in humanities since the 1800s, and this requires it," said Biden.
Tax hikes and tech shares
If Biden moves ahead with his planned tax hikes, it would be negative for tech companies like Apple that make massive profits every year. Trump's tax cuts helped buoy US shares and a tax hike would lead to a reversal.
Data privacy issues
The tech sector is also facing scrutiny from consumer groups as well as regulators on the way they manage user data. Facebook-owned WhatsApp has come up with a new privacy policy. As part of the take-it-or-leave-it policy, it intends to integrate WhatsApp data with Facebook, so that the message service could then be used for more targeted ads.
The new privacy update comes at a bad time, as social media companies are already facing a backlash. Many WhatsApp users are looking at alternate platforms such as Signal and Telegram that offer better privacy protection as compared to WhatsApp.
The definition of tech shares
Meanwhile, 2020 was the year when the way we historically saw tech shares changed. Electric vehicle makers like Tesla and NIO are now been increasingly seen as tech shares and not automotive manufacturers. Tesla's market capitalisation recently went above $800 billion despite the company's net profit margin being less than 1% over the last year. Tesla shares also sold off yesterday amid the broader fall in tech shares.
Sector rotation
Another factor that could drive the sell-off in tech shares is the continued sector rotation towards cyclical shares. These shares were battered in the first half of 2020 as the COVID-19 pandemic took a tool on their businesses. However, cyclical shares rallied after positive news over the COVID-19 vaccines. Now, with many countries beginning the process of vaccination, cyclical shares might continue to rise further.
If the vaccination drives go as planned and consumer behaviour reverts towards pre-pandemic days, tech shares, especially those that benefited from the stay-at-home trade, may have a hard time justifying their elevated valuations.
Meanwhile, US stock markets are looking to recoup some of their losses today and the Nasdaq Composite index was up by over 0.3% in US premarket trading.