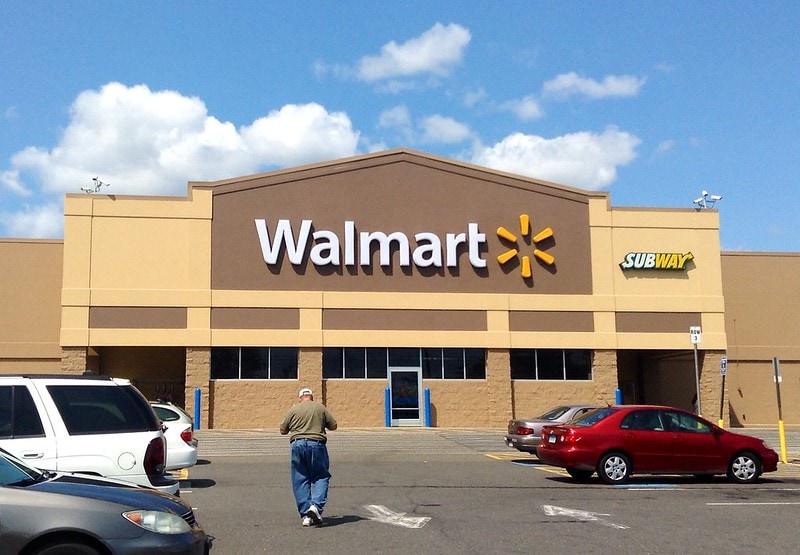 Walmart shares are 2% higher this morning after losing 1% during yesterday's stock trading session in New York, opening at $142 per share this Tuesday.
This positive performance is being fueled by the launch of its long-awaited paid membership program Walmart+, which according to the company will be implemented nationwide on 15 September.
Walmart+ will cost $12.95 per month or $98 per year, similar to the $12.99 a month Amazon (AMZN) currently charges for its Amazon Prime membership, although cheaper compared to Amazon's annual membership of $119.
However, Walmart+ is not exactly the same as Amazon Prime, as it will only offer free deliveries for online orders above $35, although it also entitles its members to a discount of 5 cents per gallon of fuel and privileged access to the Scan & Go app, designed to avoid checkout lines.
Walmart said its service was not launched to compete directly with Amazon or any of its rivals' memberships, as it was primarily designed to assist its customers in their needs.
"We're launching it to meet the needs of our customers, and it really was designed to make their busy lives easier. We think that it offers a comprehensive suite of in-store and online benefits that help people save time and money across a variety of areas", said Chief Customer Officer Janey Whiteside during a call with reporters on Monday morning.
How are Walmart shares reacting to the news?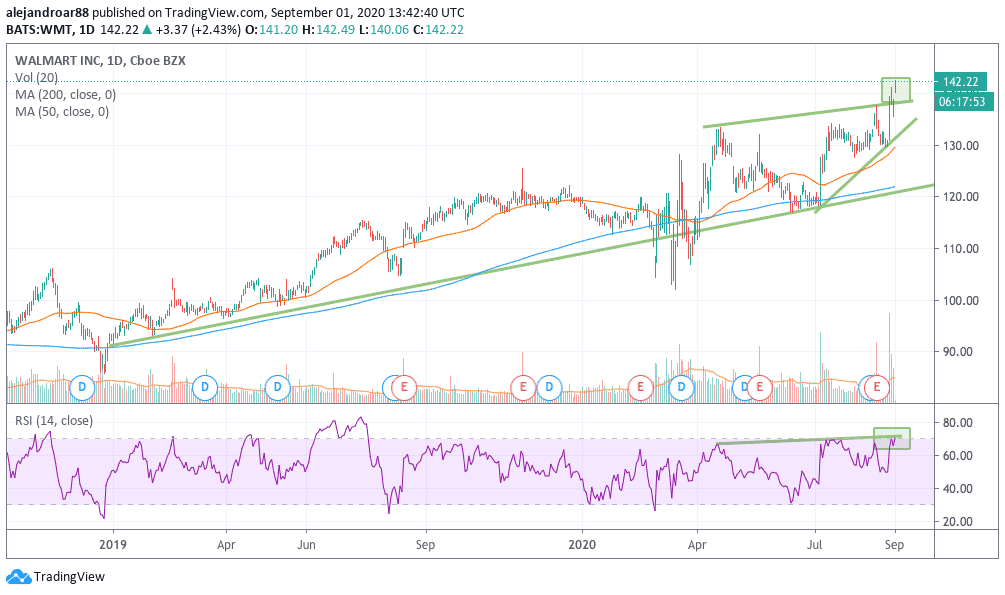 Walmart shares have seen some positive momentum lately after they went down following the company's quarterly earnings report, which although beat analysts' estimates also provided weaker-than-expected guidance for the rest of the year as talks of another fiscal stimulus package in the US stalled.
On the other hand, Walmart shares jumped on 27 August after the company announced it was teaming up with Microsoft to place a bid for the popular video app TikTok in what was seen as a surprising move by a big-box retailer such as Walmart.
Meanwhile, Walmart+ news are providing another kick for the stock price, pushing Walmart shares above a rising wedge, which could point to the creation of a new uptrend for the Walton family business.
However, today's push towards the $142 all-time high has left a gap at the $139 level that should probably be filled in the next few sessions before the stock moves any higher.