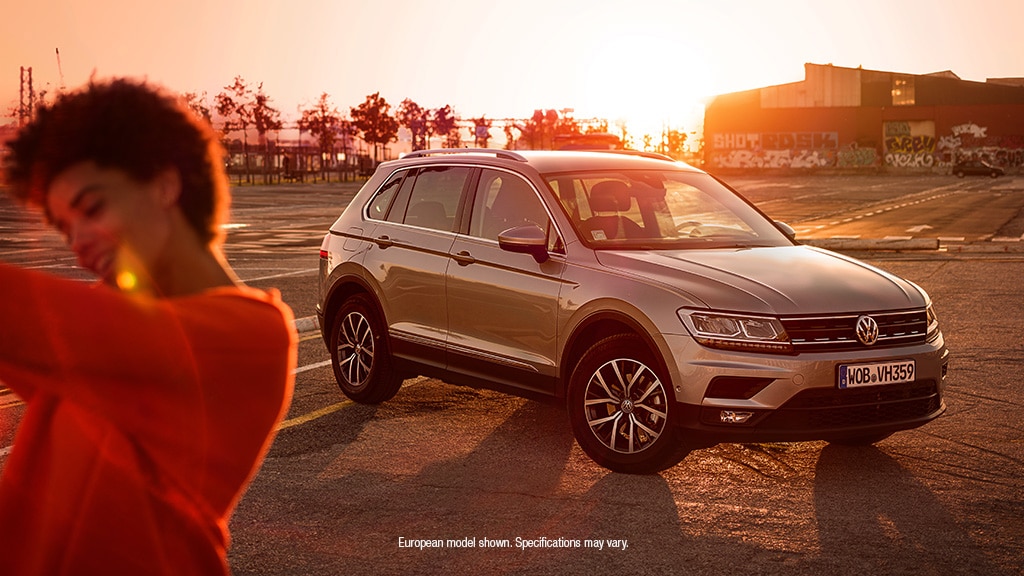 Volkswagen shares were trading volatile in early price action today after reporting its first-quarter earnings. While the German automaker lifted its 2021 profit forecast it warned of production bottlenecks due to the global chip shortage.
Volkswagen's deliveries increased 21.2% year over year to 2.43 million units in the first quarter of 2021. Meanwhile, the steep rise in deliveries should be seen in light of the lower base year effect. The COVID-19 pandemic crippled the global automotive industry in the first quarter of 2020 and sales, especially in top consumer China, slumped in the quarter. Most of the increase in Volkswagen's first-quarter 2021 deliveries were due to higher shipments in China.
Volkswagen first quarter revenues rise
Volkswagen's sales increased 13.3% year over year to €62.3 billion in the quarter. Meanwhile, the company delivered 133,300 electric vehicles in the first quarter. Out of these 59,900 were all-electric vehicles while the remaining were plug-in hybrid vehicles.
To put that in perspective, Tesla delivered 184,800 electric cars in the first quarter of 2021. It was a new quarterly record for the Elon Musk-run company after nearly delivering half a million electric cars in 2020. Tesla expects its deliveries to rise at a CAGR of 50% over the long term. Volkswagen's deliveries are way ahead of NIO which delivered only about 20,000 electric cars in the first quarter. NIO has meanwhile announced plans to enter the European market and would launch operations in Norway, to begin with
Legacy automakers versus pure-play electric car companies
Meanwhile, while legacy automakers like Volkswagen were admittedly slow to spot the shift from ICE (internal combustion engine cars) to electric cars, they are fast catching up. After the launch of its ID.3, which conspicuously shares the number 3 with Tesla's best-selling Model 3, Volkswagen has become the market leader in the European electric vehicle market. It has also launched the ID.4 in the US which would compete with Tesla Model Y.
Volkswagen reports sharp jump in profits
Volkswagen's after-tax profit soared to €3.4 billion in the first quarter to 2021 as compared to €0.5 billion in the corresponding quarter in 2020. The company's operating returns on sales improved to a healthy 7.7% as compared to a mere 1.6% in the first quarter of 2020.
"We started the year with great momentum and are on a strong operational course, as the good quarterly figures show. Our e-offensive continues to gain momentum and we are making good progress with the transformation. There is still much more we can achieve in the remainder of the year," said Volkswagen's CEO Herbert Diess.
Volkswagen raises profit guidance
Meanwhile, Volkswagen raised the guidance for 2021 and expects the operating returns on sales to be between 5.5-7% this year. The previous guidance was 5-6.5%. We've seen a divergence between the guidance provided by leading automakers. While General Motors expects annual adjusted pre-tax profits to be towards the higher end of its range of $10-$11 billion, rival automaker Ford lowered its 2021 pre-tax profit guidance by as much as $2.5 billion.
Global chip shortage
Meanwhile, global chip shortage has been the key talking point in the earnings calls of automakers even as the severity differs across them. Ford looks the worst affected, and after losing 17% of its first-quarter production, it expects to lose half of its second-quarter production also due to chip shortage. The massive impact is also reflected in Ford's guidance cut and the company expects to lose 10% of its second-half production also due to chip shortage.
Volkswagen on the chip shortage situation
Volkswagen also talked about chip shortage in its earnings release. "The shortage of semiconductors throughout the industry is expected to have a more significant impact in the second quarter than before. Nevertheless, we are confident regarding business development in the full year and have therefore raised our outlook," said the company.
While Volkswagen said that it might have to shut production "for a few days, a few weeks" in the second quarter, it does not face a crunch like Ford which is grappling from a fire at a supplier's facility.
However, Diess minced no words on the dire situation that the automotive industry is facing. "We're fighting day by day," said Diess in an interview with Bloomberg TV. He added, "We're doing everything to keep production running."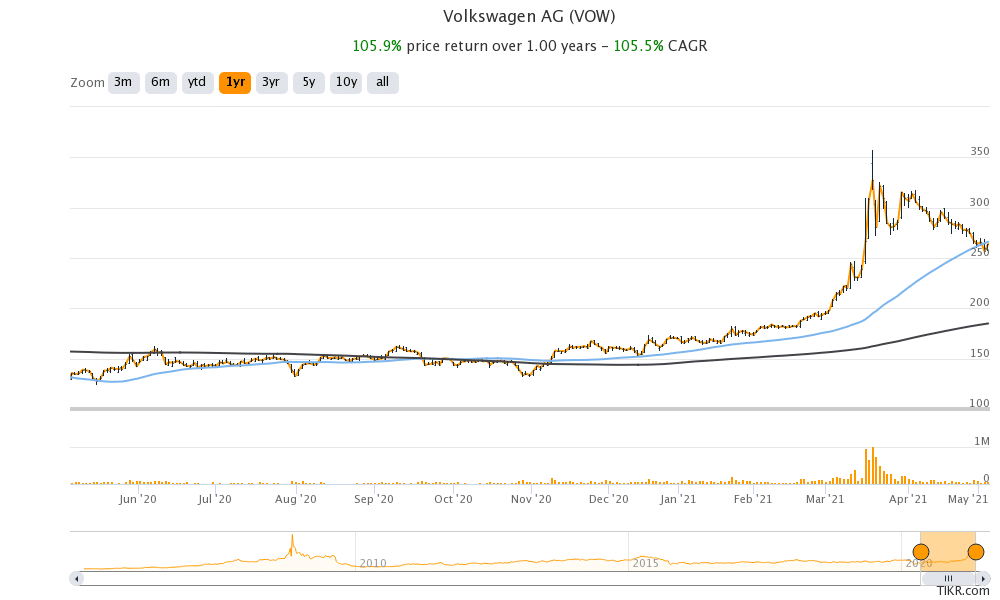 The US asks Taiwan to prioritise chips for automakers
Meanwhile, the US Commerce Department has asked chipmakers in Taiwan to prioritise the deliveries of chips for automakers. The automotive industry has a major multiplier effect on the economy and supports jobs in several ancillary industries including steel and tires.
Rising metal prices is another headwind for automakers. While copper prices have risen above $10,000 per metric ton, global flat-rolled steel prices, which are used in the automotive industry, have also skyrocketed. This would put pressure on the margins of automakers.
Volkswagen's electric vehicle plans
Volkswagen intends to sell 600,000 electric cars this year which would still be lower than the almost 800,000 electric cars that Tesla is expected to deliver in the year. However, UBS is bullish on Volkswagen's prospects in the electric vehicle industry and expects it to reach parity with Tesla in terms of deliveries in 2022. The brokerage is projecting that both Tesla and Volkswagen would deliver 1.2 million electric cars in 2022.
Volkswagen wants to be the industry leader in electric cars
Volkswagen meanwhile has set itself an ambitious target of being the market leader in electric cars and autonomous driving by 2025. With a wide array of value and premium brands under its fold, the company would be a tough competitor. Also, legacy automakers have the advantage of active production plants and a massive dealer and service network which pure-play electric vehicle makers lack.
Tesla has been facing issues related to post-sales service as its investment in the post-sales service infrastructure has not been keeping pace with its soaring deliveries. Also, as Tesla cars age they would need more service than what the new cars need.
Volkswagen shares might see even better days
Volkswagen and other legacy automakers have seen a rerating in 2021. Their shares are outperforming pure-play electric car companies as markets give a thumbs up to their electric vehicle plans.
Volkswagen shares are up 55% for the year and are outperforming all electric vehicle shares as well as legacy automakers like Tesla and NIO. However, Volkswagen's market capitalization is still less than a quarter of Tesla's.
If Volkswagen continues to deliver on its electric vehicle plans, the shares might see more upside and markets might value them at even higher multiples.
Volkswagen shares were down 2.4% at €212.70 at 11:45 AM London time today. While the shares opened higher they could not sustain the gains.