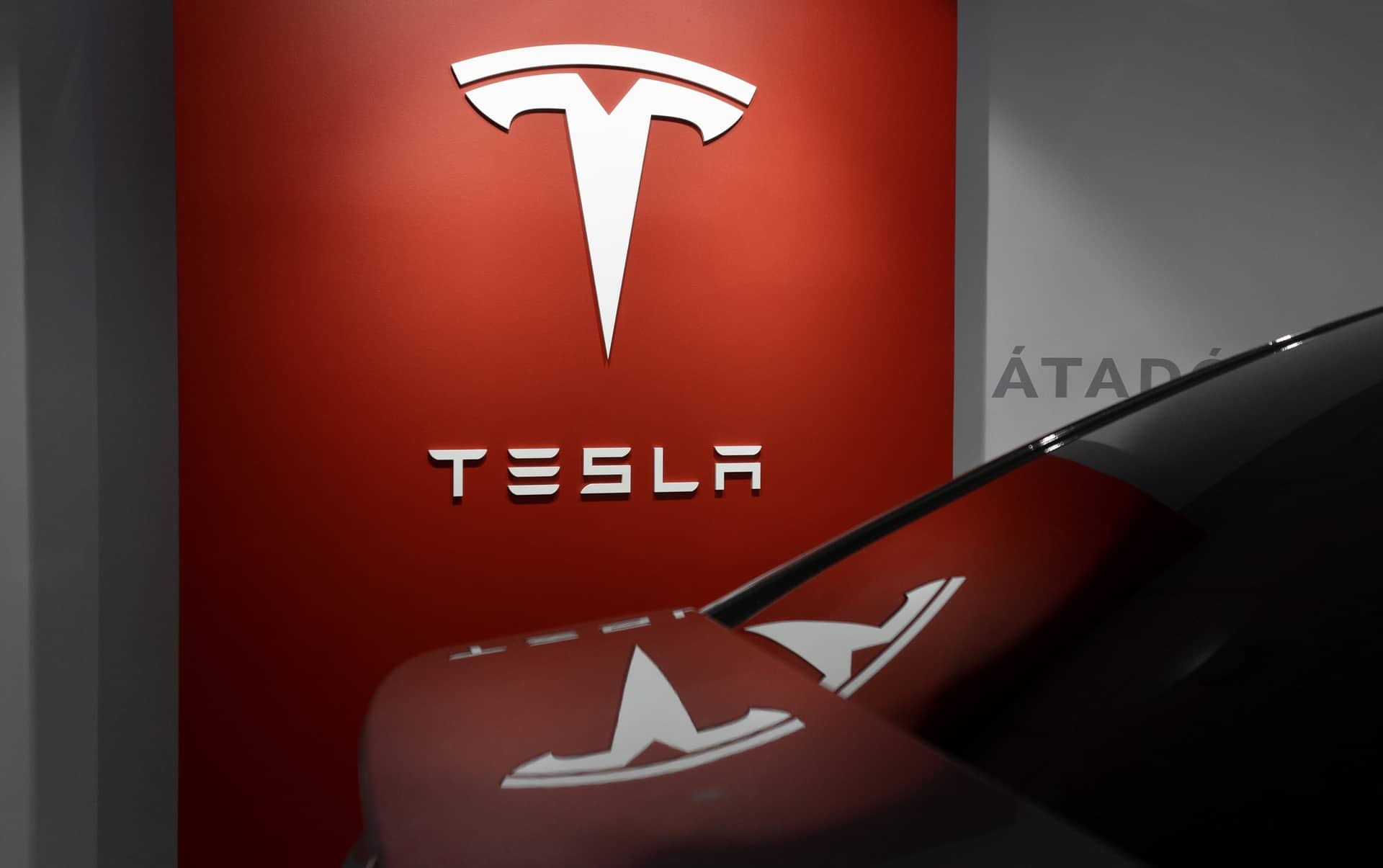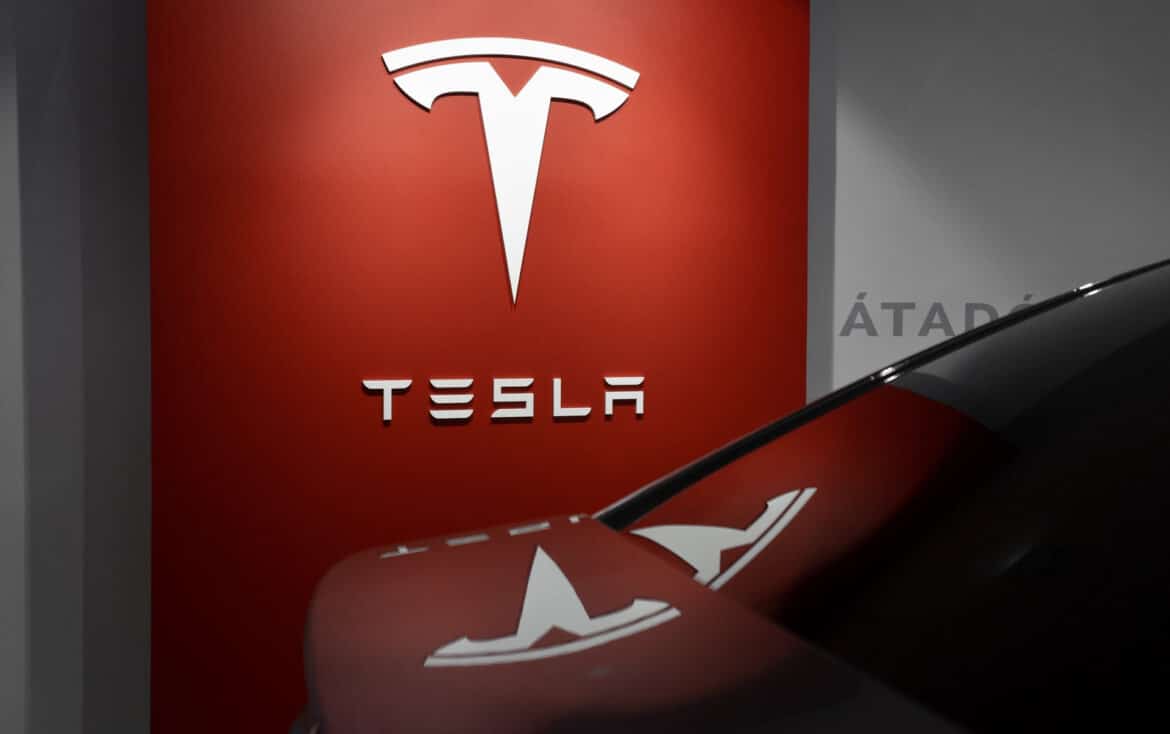 Tesla shares are trading sharply higher in early price action today after the company's first-quarter 2022 earnings surpassed analysts' estimates by a wide margin. The shares are now positive for the year and the market cap is comfortably above $1 trillion.
Tesla's earnings are a stark contrast to that of Netflix. The FAANG component lost 200,000 subscribers in the first quarter of 2022 and expects to lose another 2 million subscribers in the current quarter. While several growth shares are battling a severe growth slowdown, it has pretty much been business as usual for Tesla.
Tesla reported better than expected earnings
Tesla reported revenues of $18.76 billion in the first quarter of 2022 which were ahead of the $17.80 billion that analysts were expecting. The company's revenues increased 81% YoY led by both higher deliveries and higher selling prices for its electric cars. Tesla delivered 310,048 cars in the quarter which was another record for the company. It has also been gradually raising car prices amid rising input costs. These price hikes coupled with economies of scale helped the company expand its profit margin.
The company posted a record operating profit margin of 19%. In absolute terms also, the GAAP operating profit of $3.6 billion was a record. Tesla posted a GAAP net profit of $3.3 billion while the non-GAAP net profit was $3.7 billion. The company's automotive gross margin also expanded to 32.9%.
Supply chain headwinds
The company pointed to the various headwinds in the quarter. It said, "Challenges around supply chain have remained persistent, and our team has been navigating through them for over a year. In addition to chip shortages, recent COVID-19 outbreaks have been weighing on our supply chain and factory operations."
The chip shortage situation has hit Tesla also. However, while other automakers are witnessing a fall in production, Tesla has managed to increase its deliveries. But, it is also not fully immune from the ship shortage situation and delayed the launch of new models, including the Cybertruck to 2023.  The shares had tumbled after the Q4 2021 earnings release after the company pushed back Cybertruck deliveries.
The all-electric pick-up market would see increased competition now. Rivian has already started delivering its electric pickup while Ford's F-150 Lightning would begin deliveries in spring.
Tesla maintains its long term delivery forecast
Meanwhile, Tesla maintained its guidance of increasing the deliveries at a CAGR of 50% in the foreseeable future. The company's CEO Elon Musk said that Tesla should deliver 1.5 million cars in 2022 despite its Shanghai plants being shut for some days. In 2021 Tesla delivered almost 1 million vehicles. It had delivered its millionth vehicle in 2020 only and the production ramp-up has been quite impressive.
Elon Musk
Musk also talked about the hiccups in its Autopilot segment. "With respect to full-self driving, of any technology development I've ever been involved in, I've never really seen more kind of false dawns where it seems like we're going to break through but we don't," said Musk. Notably, earlier this year Tesla started charging $12,000 for the FSD (full self-driving). The nomenclature could be misleading as the system is not fully self-driving and even TSLA advises drivers to keep their hands on steering all the time. Musk expects the FSD to cost $100,000 over time.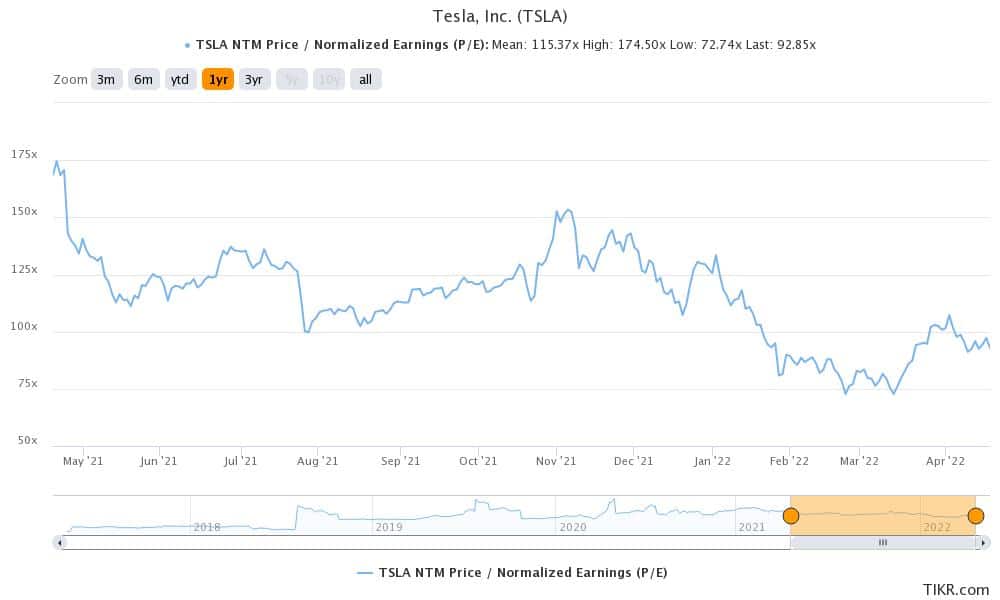 Ashwath Damodaran
Ashwath Damodaran believes that TSLA shares are quite overvalued. "They've got to figure out a way that they become part-software, part-car," Damodaran said of Tesla. He added: "That is the only way you can get to those margins. … There are people who believe strongly enough in that story that they're willing to invest at this price. I just think that's a bridge too far." He valued the company at $427 per share in 2020 under an optimistic scenario.
Other Tesla bears like JPMorgan also rate the shares at a fraction of their current value. Over the last couple of years, Tesla bulls have been winning the argument. After a humongous 740% rally in 2020, the shares rallied another 50% last year.
Analysts turn bullish on Tesla after earnings
After the earnings release, several analysts issued bullish notes on Tesla. Piper Sandler's Alexander Potter termed TSLA a "must-own stock." Potter said, "Yes, there's uncertainty in 2H, and 2022 deliveries may be impacted by COVID lockdowns in China (among other things)." However, he added, "But so far, Tesla has successfully relied upon its operational prowess to navigate these hurdles while generating lots of cash (free cash flow was $2.2B in Q1)."
Morgan Stanley, which is anyways among the most visible TSLA bull was also impressed with the earnings. "It's not so much the strength of TSLA's 1Q that is impressive, but their gap to the competition. The more we see out of Tesla, the more we are concerned about the rest of the industry's ability to play catch-up. Yes there will be competition but who can compete on raw materials and cost leadership?" it said in its note.
Barclays was also impressed
Barclays, which is in the bearish camp, also admitted that it is "frankly hard" to justify its underweight rating. "While we still consider TSLA's valuation excessive in building in assumptions of robots and robotaxis, it's hard to fight against strong near-term performance despite supply chain pressures — indeed, these pressures could make it easy to forgive any misses in the quarters ahead," said Barclays in its note.
Should you buy Tesla shares?
Over the long term, TSLA is a play on the renewable energy transition. Tesla's energy business would also add value over the long term and Musk expects it to be as big as the core automotive business. Markets have believed in Musk's execution capabilities and the company has delivered on multiple fronts including sustainable profitability.
If Tesla can continue to execute the business plans, the shares can continue their upwards momentum in the long term as well. It is probably the best way to play the green energy transition despite its high valuations.