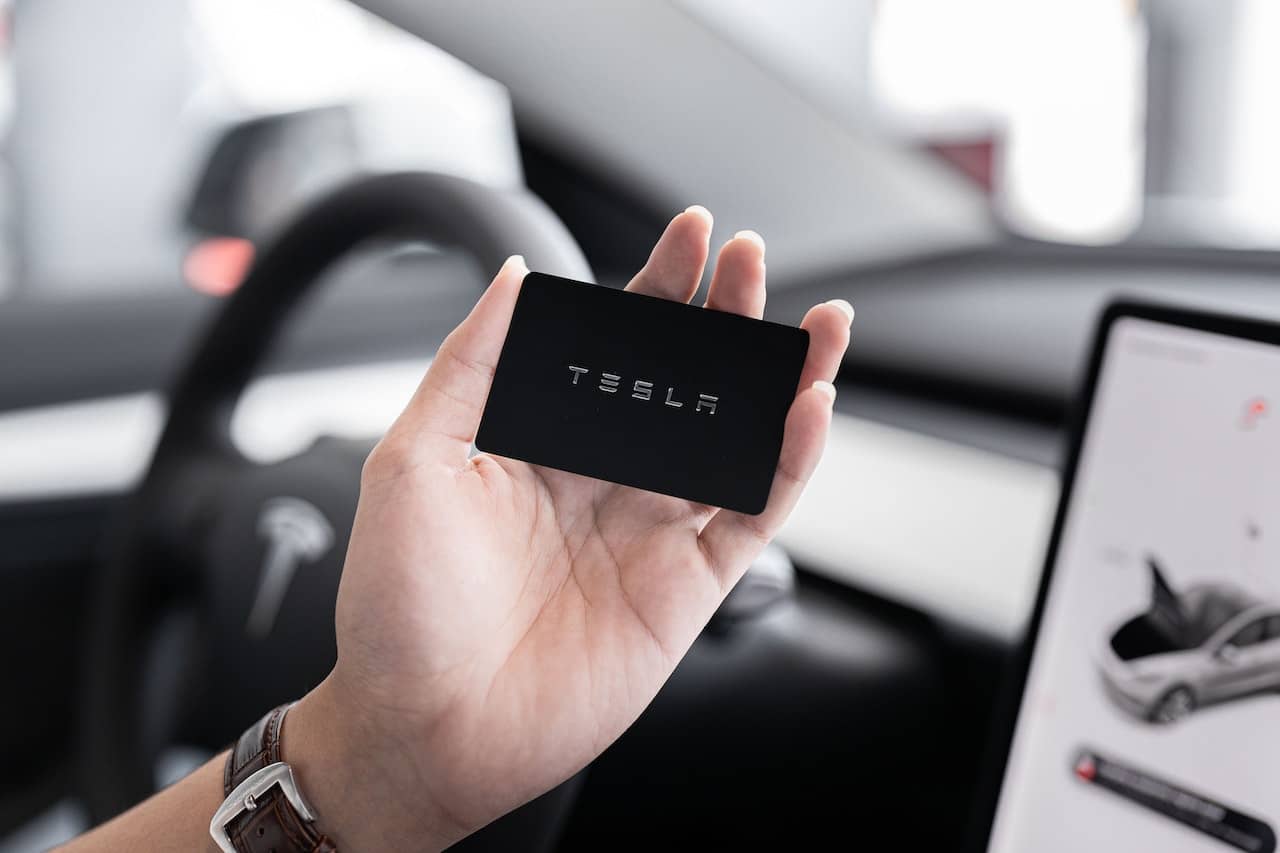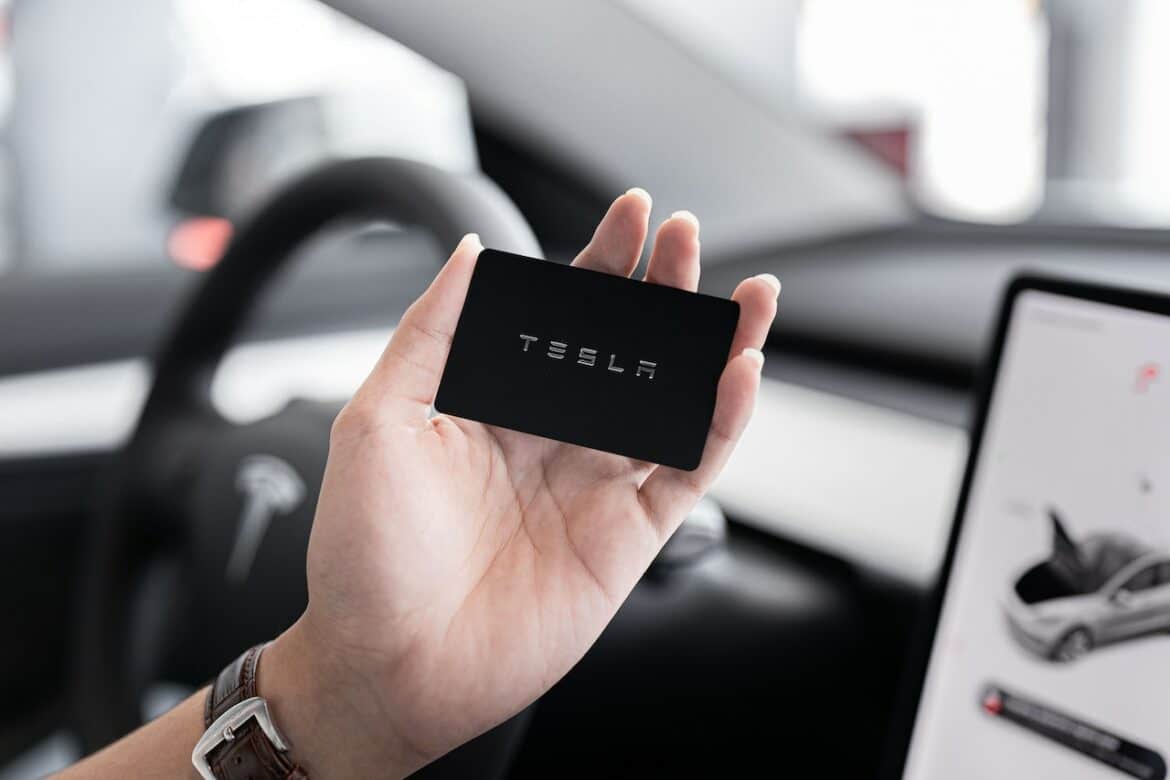 Tesla shares (NYSE: TSLA) have been in a freefall in April after a strong first quarter where the Elon Musk-run company was among the top S&P 500 gainers. The company missed delivery estimates for the first quarter which led to a crash in its shares.
Tesla produced 440,808 cars in the first quarter of 2023 which was 44% higher YoY. The company delivered 422,875 vehicles; a YoY rise of 36%. For the last many quarters, Tesla's deliveries have been below production.
This has raised demand fears even as Musk has categorically denied that the company is facing any demand issues.
Tesla missed first-quarter delivery estimates
Nonetheless, Tesla's first-quarter deliveries were below what the market was expecting and it has now missed delivery estimates for three consecutive quarters.
Tesla does not comment on regional deliveries but said in its remarks "We continued to transition towards a more even regional mix of vehicle builds, including Model S/X vehicles in transit to EMEA and APAC."
The company has two plants in the US and one each in Germany and China. It is the market leader in US EV (electric vehicle) market and according to Motor Intelligence, it sold 161,430 EVs in the US in the first quarter of 2023.
It now has around a 5% share of the total US automotive market and has an impeccable lead in the EV market. Take for instance, General Motors, which surpassed Ford to become the second largest EV seller in the US in the first quarter, sold just 20,670 EVs in the quarter.
TSLA announced price cuts
Tesla has cut prices aggressively this year in order to spur sales and some analysts believe that it would need to cut prices even further.
Bernstein analyst Toni Sacconaghi, who is a noted Tesla bear and has an underperform rating on the shares, said, "We continue to believe that Tesla will need to further lower prices this year and/or next year to achieve its volume targets, incrementally pressuring margins."
Notably, while price cuts are invariably negative for margins, Tesla hopes to somewhat make up with economies of scale and lower raw material costs. As its Berlin and Austin plants ramp up capacity Tesla expects production efficiencies to lower its unit production costs.
Automakers are ramping up EV capacity
Also, raw material prices have also come off their 2022 highs which would help the company lower its manufacturing costs.
In the past also, Tesla has passed on lower battery costs to buyers and gradually lowered car prices in order to boost EV adoption.
Now with other automakers ramping up capacity and Tesla's own nameplate capacity rising with Austin and Berlin plants, the company has little option but to cut prices in order to boost sales.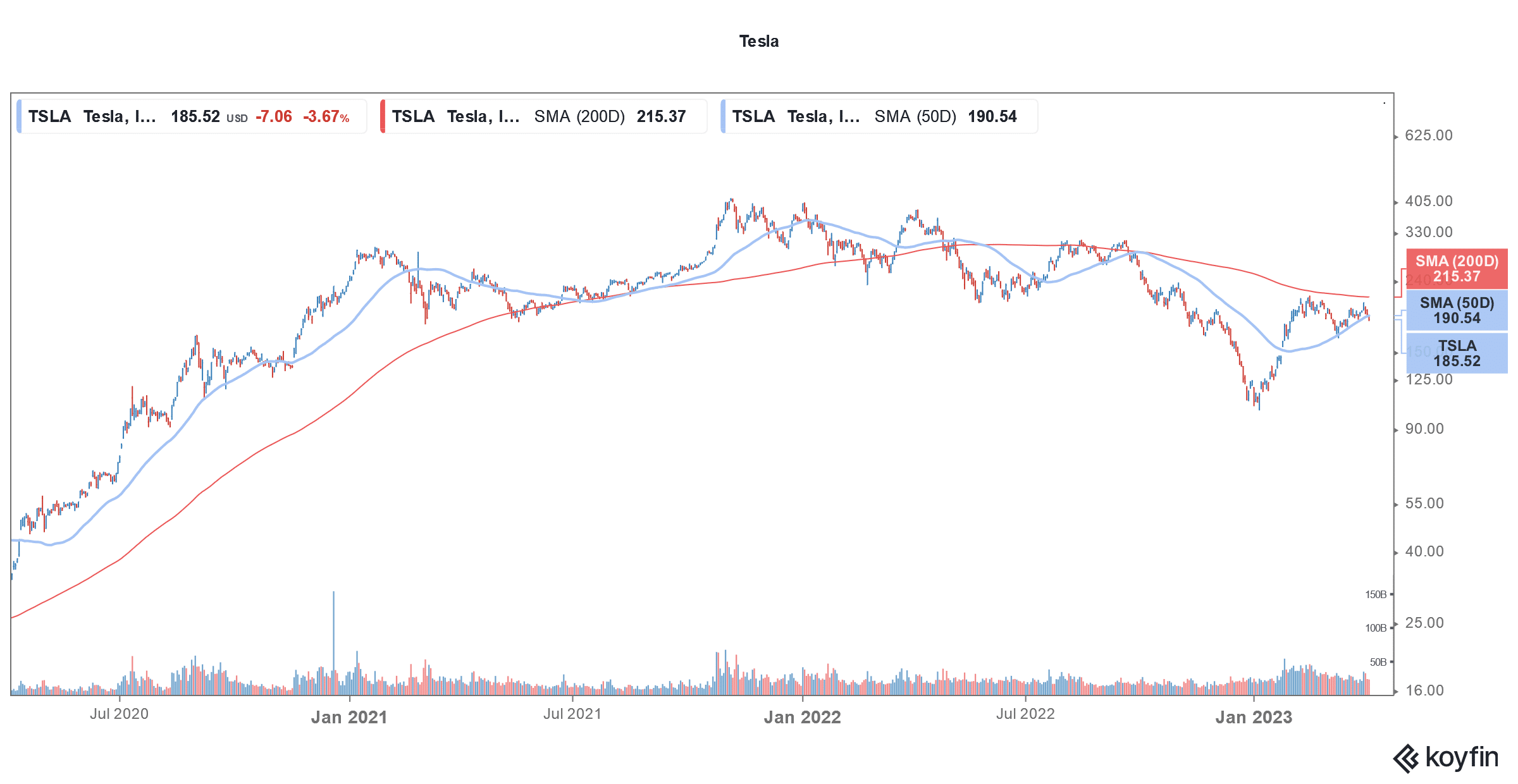 Price cuts helped boost demand for Tesla cars
Adam Jonas of Morgan Stanley, who is among the most notable Tesla bulls believes that price cuts are helping Tesla propel its sales. In a note, Jonas said, "As we have written for some time, we believe it is Tesla's objective to lever its cost advantages in the form of lower prices relative to the competition over time."
He added, "We are of the opinion that without the aggressive price cuts, Tesla sales may not have grown on a sequential basis, a sign that even the most dominant EV player is not invulnerable to a slowing macro and competition."
Startup EV companies face troubles
Notably, Tesla has industry-leading margins and a strong balance sheet which would help it withstand the price war, which it only has initiated.
Legacy automakers like Ford and General Motors also have profitable ICE (internal combustion engine) operations which can fund their loss-making operations. Ford for instance expects its EV business to post a loss of $3 billion in 2023. However, it forecast pre-tax profits of $7 billion for Ford Blue, its legacy ICE business.
General Motors' EV operations are also posting losses and the company expects them to turn profitable only by 2025.
However, Tesla's price war is a bigger headache for loss-making startup EV companies which do not have the backing of profitable ICE business to fund the losses. Also, given the crash in their shares, they might face trouble raising capital in the future.
Tesla expects to launch a lower-priced model
Tesla said that it would announce a new low-cost vehicle platform later this year. The company's cars are still costlier as compared to some peers and a low-priced model would help it increase the target market.
It is especially true for China where BYD sells far more cars than Tesla. The Chinese automaker is now the biggest NEV (new energy vehicle) seller globally even as its BEV (battery electric vehicle) sales trail Tesla.
During the Q4 2022 earnings call, Musk acknowledged that Chinese EV companies are tough competitors.
BYD is the leader in China's NEV market
Berkshire Hathaway vice chairman Charlie Munger has praised BYD. He said, "Tesla last year reduced its prices in China twice. BYD increased its prices. We are direct competitors. BYD is so much ahead of Tesla in China … it's almost ridiculous." Berkshire Hathaway is the largest stockholder of BYD and Munger said that it was his best investment.
Previously, he praised Tesla and called it a "minor miracle." Munger has meanwhile said that he would neither buy Tesla nor short the shares. Notably, while bears lost billions of dollars in losses shorting Tesla shares in 2020 and 2021, they raked in billions last year as Tesla shares plunged.
All said Tesla might look at more price cuts this year especially as the macroeconomic situation continues to deteriorate with the rising interest rates not helping matters either.