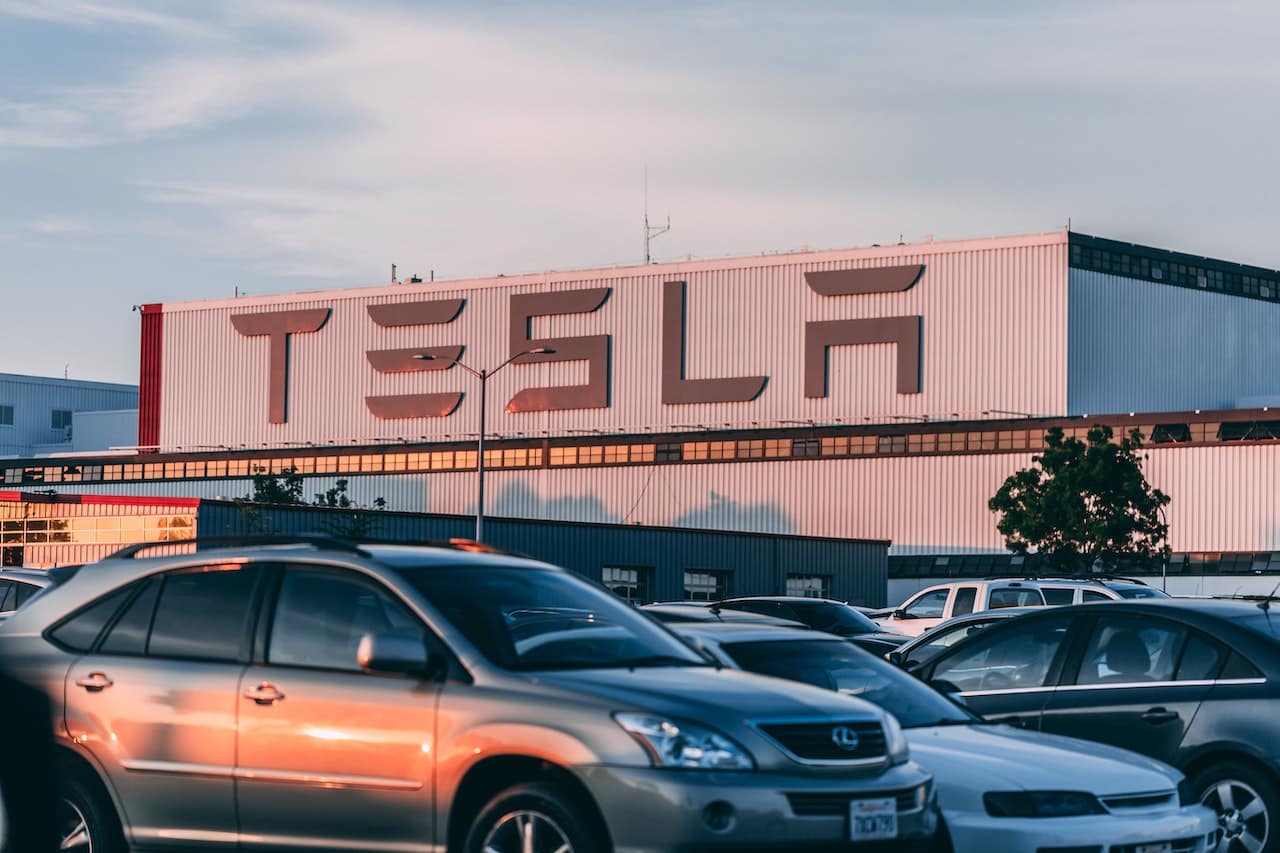 Wall Street's opinion on Tesla (NYSE: TSLA) shares has always been quite divided. While data compiled by Hazeltree, which tracks 12,000 shares globally shows that the Elon Musk-run company was the most shorted share in August for the third consecutive month, Morgan Stanley analyst Adam Jonas upgraded the share to an overweight and predicted a massive upside.
To be sure, Tesla is often among the most shorted shares in the US markets. A lot of investors see the shares are overpriced and short then aiming to capitalise on the slide in the share.
Tesla was the most shorted share in August
The fortunes of Tesla bears have whipsawed over the last couple of years. Short sellers lost heavily in 2020 and 2021 as Tesla shares rose 740% and 50% respectively in these years. However, the 65% slide in Tesla shares last year made it a profitable trade for short sellers and they reaped billions of dollars in mark-to-market losses.
However, 2023 is turning out to be another horrible year for short sellers and they are sitting on massive losses amid the rally in TSLA shares.
Musk on short-sellers
Tesla's CEO Elon Musk frequently lashes out at TSLA short sellers. He wrote on X (formerly Twitter), "Taking out a short position against Tesla, as (Bill) Gates did, results in the highest return only if a company goes bankrupt! Gates placed a massive bet on Tesla dying when our company was at one of its weakest moments several years ago. Such a big short position also drives the stock down for everyday investors."
Musk believes that Gates still holds a short position in Tesla. He added, "The lack of self-awareness and hypocrisy of Gates who had the nerve to ask me to donate to his mostly window-dressing environmental causes, while simultaneously aiming to make $500M from Tesla's demise, boggles the mind."
Shorting Tesla shares can be risky
Previously Musk has swiped at short sellers like Jim Chanos and David Einhorn and in 2020 launched "Tesla short shorts" mocking short sellers.
Meanwhile, shorting Tesla shares has been a risky exercise and Dan Izzo, founder of the hedge fund Blackbird Capital admitted "If I'm honest, I've only lost money trying to short TSLA."
He however emphasized, "Not because I'm wrong about it, but because the market can be irrational for longer than I can afford to be proven right."
Incidentally, even the "dean of valuation" Ashwath Damodaran believes that Tesla shares are worth a lot less than their current value. While has gradually raised his target price – it is always way below the prevailing market price.
Morgan Stanley upgrades Tesla shares
On Sunday, Morgan Stanley analyst Adam Jonas – who is among the most notable Tesla bulls – upgraded the stock from equal weight to overweight. Jonas also raised his target price from $250 to $400 and said that the Dojo project could add $500 billion to the company's enterprise value.
According to Jonas, "While it is difficult to explicitly validate the many claims Tesla has made about Dojo's cost and performance, we believe Tesla has a chance of bringing forth a competitive customized solution given the company's innovation track record and capabilities."
He said, "Investors have long debated whether Tesla is an auto company or a tech company." Jonas added, "We believe it's both, but see the biggest value driver from here being software and services revenue."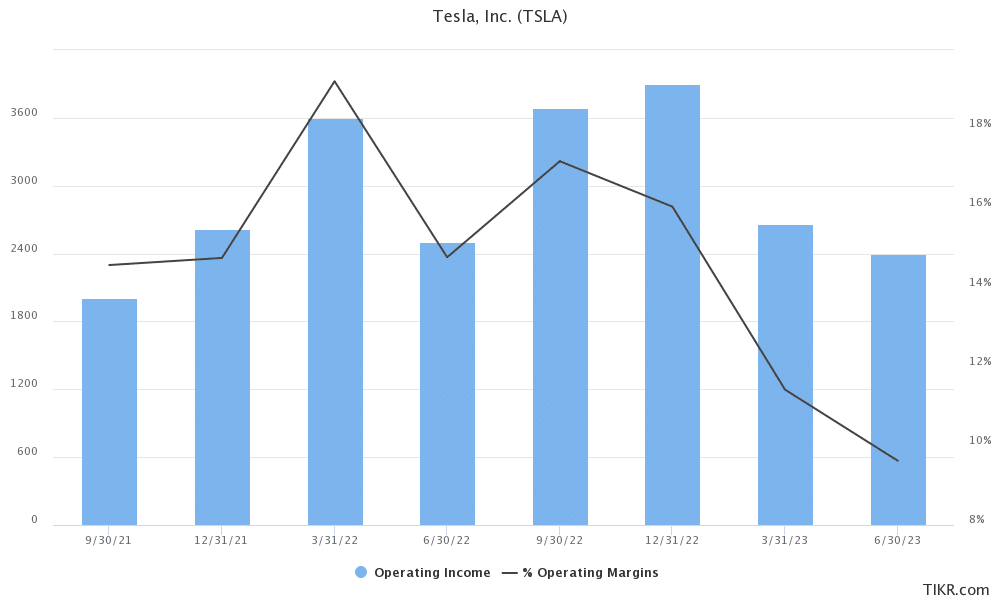 EV price war
Tesla has started an EV price war and has lowered car prices multiple times. Due to the frequent price cuts, its operating margins fell to single digits in the second quarter of 2023. While its margins are still among the highest globally they are now less than half of what they were before the price war.
Tesla is also expected to announce a new low-cost vehicle platform later this year. The company's cars are still costlier as compared to some peers and a low-priced model would help it increase the target market.
It is especially true for China where BYD sells far more cars than Tesla. The Chinese automaker is now the biggest NEV (new energy vehicle) seller globally even as its BEV (battery electric vehicle) sales trail Tesla.
During the Q4 2022 earnings call, Musk acknowledged that Chinese EV companies are tough competitors.
Tesla is ramping up production
Tesla has two plants in the US and one each in Germany and China. TSLA is targeting an annual EV production capacity of 20 million by 2030 and Musk has said that the company would need to set up more Gigafactories to meet the goal.
The company has already announced the next Gigafactory in Mexico and is rumoured to announce the next location before the end of this year. Countries ranging from France to India are trying to lure the company to set up a plant.
Autonomous driving
Meanwhile, Musk believes that Tesla's valuation is dependent on its autonomous driving. Speaking at Paris' VivaTech innovation conference earlier this year, the Tesla CEO said that valuations are "strange" and stressed, "Sometimes I've said, 'Hey, I think the stock price is too high at Tesla,' and then the stock price goes up. I'm like, 'okay.'"
Interacting with Bernard Arnault's son Antoine Arnault Musk admitted "If you look at our total vehicle output, it's almost 2 million vehicles this year or something like that. But that's still only 2% of total vehicle production."
He however stressed, "The potential for autonomy is that the value of autonomy is so high, that even if you have a discount, a percentage probability of autonomy happening, that is so incredibly valuable."
Musk on Tesla's valuation
Previously also Musk has said that the software business would drive earnings for Tesla. He believes that Tesla can even sell cars are zero profits currently and then make up by selling autonomous driving subscriptions in the future.
Musk eventually believes that Tesla's valuation can surpass the combined valuation of Apple and Saudi Aramco – the world's largest tech and energy companies respectively.
Tesla's current market cap is around $870 billion – no automaker has even come close and the company's market cap is above the combined market cap of all leading automakers put together. Bears see Tesla as overvalued citing comparisons with legacy automakers who have a much lower market cap while they deliver a lot more vehicles.
However, those who are bullish on Tesla see it as a tech company. Full self-driving (FSD) is among the businesses that have a high margin and can drive Tesla's growth.
TSLA FSD
Using an example, Musk said during the fourth-quarter 2020 earnings call that Tesla can generate as much revenue from robotaxis and FSD (full self-driving option) as it is making from selling cars. He also said that such revenue would be gross profit and add to its net income.
Taking the example of annual revenues of $60 billion, he said, "So — and the pace you get 20 PE on that, it's like $1 trillion and the company is still in high-growth mode. So, I think there is a way to sort of like justify the valuation of the company where it is using just the cars and nothing else, the cars with FSD." Musk added, "And I suspect at least some number of investors are taking that approach."
Meanwhile, the FSD remains controversial as the regulators find the name misleading because the technology is still not fully autonomous. However, for TSLA bulls, the FSD remains a key driver for Tesla.