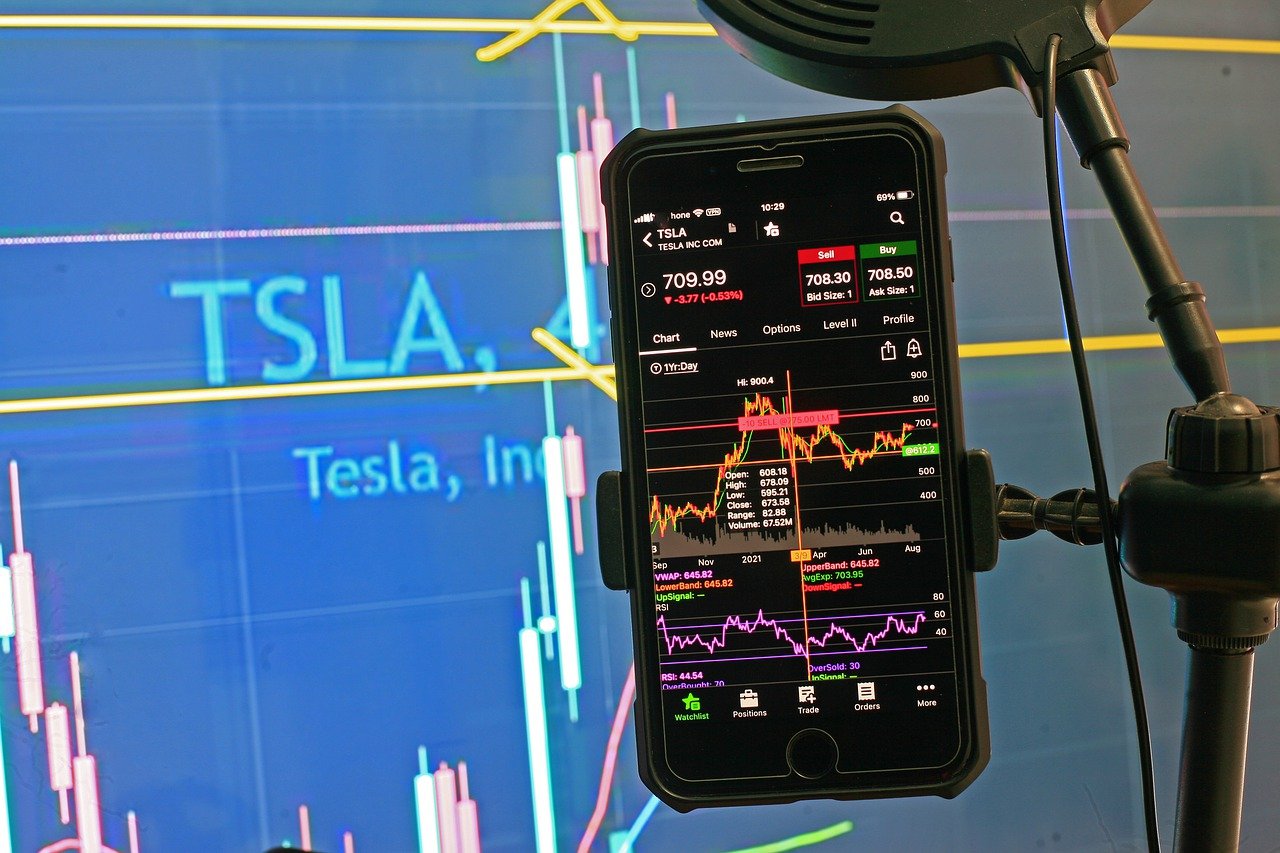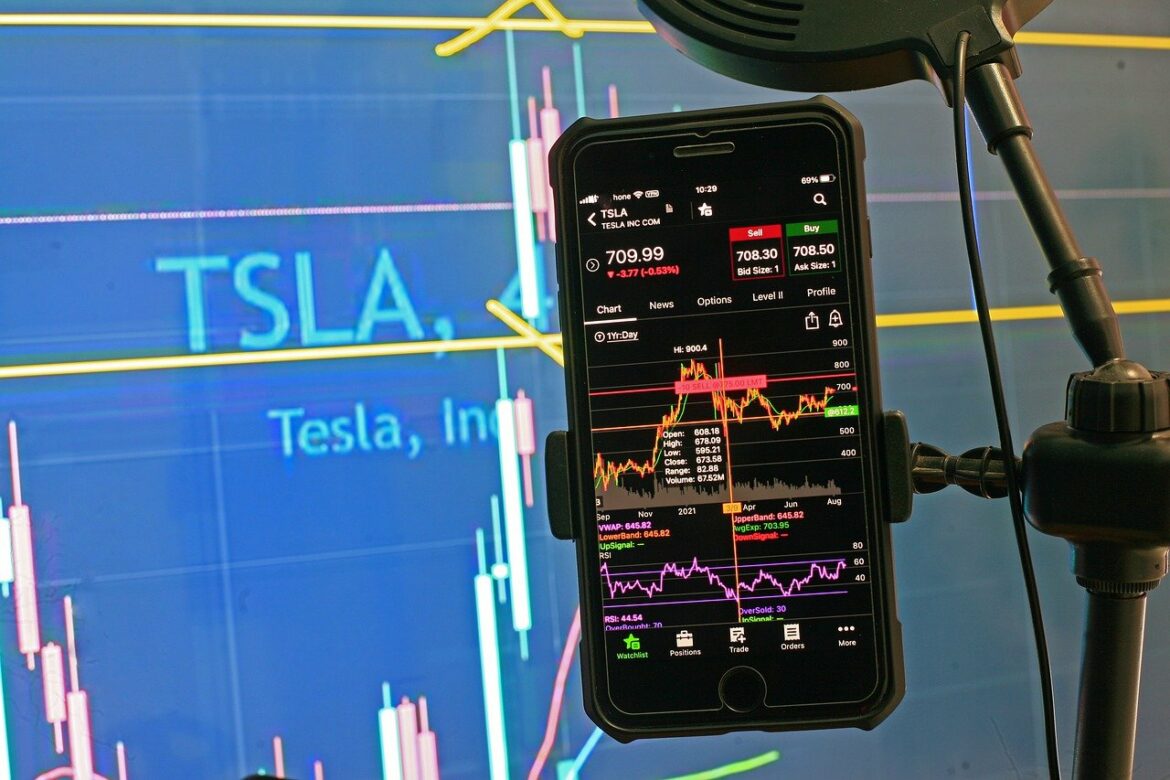 Tesla has announced that it would increase the FSD (full-self driving) price to $12,000 which is $2,000 higher than what the company currently charges. Could the price hike lead the shares higher?
Tesla shares have been quite volatile in the first trading week of 2022. The shares soared on the first day after the company released its fourth-quarter delivery report.
Tesla's deliveries
Tesla delivered 308,600 cars in Q4 2021 which took its 2021 deliveries to 936,172, a YoY rise of 87%. That's a spectacular milestone for Tesla and its deliveries in the quarter were way ahead of analysts' estimates as well as the company's own guidance. Given Tesla's high base, the growth looks even astounding. While startup EV (electric vehicle) companies with only a few thousand deliveries can report such growth, it is not easy to replicate the growth with an annual run rate in excess of 1.2 million. Chinese EV makers also reported strong growth in the December deliveries.
FSD prices
Tesla has gradually been raising the prices for its FSD. Here it is worth noting that the nomenclature could be misleading as it is not level 4 autonomous driving and even Tesla advised drivers to keep their hands on the steering all the time even when it is on the Autopilot. There have been multiple instances of crashes involving Autopilot and the US NHTSA is investigating the company.
Why is FSD important for Tesla?
Tesla commands a market cap in excess of $1 trillion. No automaker has even come any close and the company's market cap is above the combined market cap of all leading automakers put together. Bears see Tesla as overvalued citing comparisons with legacy automakers who have a much lower market cap while they deliver a lot more vehicles.
However, those who are bullish on Tesla see it as a tech company. FSD is among the businesses that have a high margin and can driver Tesla's growth. The company's CEO Elon Musk has also said on multiple occasions that the software part of the business would drive the real value in the long term.
Musk on the software business
Using an example, Musk said during the fourth-quarter 2020 earnings call that Tesla can generate as much revenue from robotaxis and FSD (full self-driving option) as it is making from selling cars. He also said that such revenue would be gross profit and add to its net income.
Taking the example of annual revenues of $60 billion, he said, "So — and the pace you get 20 PE on that, it's like $1 trillion and the company is still in high-growth mode. So, I think there is a way to sort of like justify the valuation of the company where it is using just the cars and nothing else, the cars with FSD." Musk added, "And I suspect at least some number of investors are taking that approach."
Meanwhile, Tesla's robotaxis are still in the pipeline and have missed several deadlines. As for the FSD, the company does not disclose how many investors opt for the subscription along with the car. But Musk has said that over the long term, the price of FSD would rise to $100,000.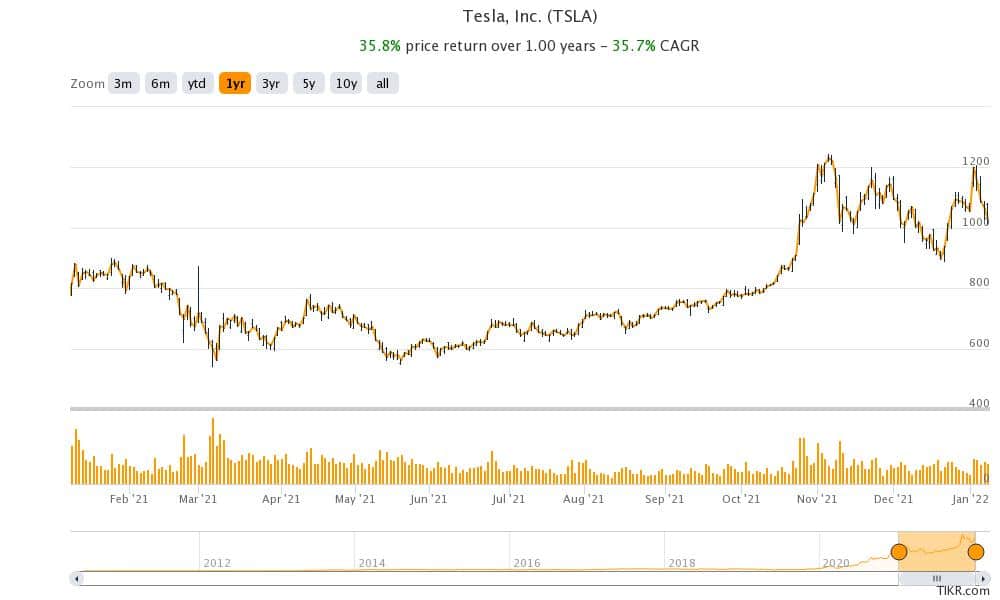 How Tesla makes money?
Tesla makes money by selling cars, software subscriptions, and energy products. However, most of its profits have been coming from the sales of carbon credits. The company made $1.58 billion from the sales of regulatory credits in 2020, which was 166% higher than in 2019. The credits directly flow to Tesla's profits and were more than double its 2020 GAAP income. Put that another way, Tesla would have posted a net loss in 2020 on a GAAP basis had it not been for the carbon credits.
However, the company has an undeniable lead in the EV market. Its deliveries should continue to grow at a brisk pace as its Texas and Berlin plants ramp up capacity. Deutsche Bank, which is bullish on the shares and has a $1,200 target price, expects the company to surprise on the upside with its deliveries.
Deutsche Bank maintained its bullish rating
"While we maintain for now our 2022 deliveries estimate of 1.47mn units, 4Q production suggests upside potential to our forecast. Our 2022 deliveries represent 58% YoY growth, which should be supported by the new Berlin and Austin factories, as well as capacity expansion in existing factories," said Deutsche Bank.
Tesla's strong delivery report looks even encouraging when seen in the context of the global ship shortage which has taken a toll on the global automotive production. According to Deutsche Bank, "We continue to believe 2022 could be a pivotal year for Tesla's future growth and profitability with ramp up of new Berlin and Austin plants, start of new vehicles, initial in-house production of 4680 battery cells, and likely broader rollout of [full self-driving] software."
Wall Street is divided
Wall Street analysts meanwhile continue to have divergent views on Tesla. While bears like JPMorgan value it at a fraction of the current prices, Cathie Wood of ARK Invest believes the shares would rise three-fold by 2025 under her base case scenario. Notably, Tesla shares gained 50% in 2021 after a 740% rise in 2020. Tesla is the biggest holding for Wood's flagship ARK Innovation ETF which has fallen sharply from the highs.
Most of Wood's name barring Tesla plummeted last year. If not for Tesla, 2021 would have been even terrible for ARK Innovation ETF.
Tesla is a futuristic company
Tesla has been a futuristic company and backed electric cars when legacy automakers looked the other way. Now, every legacy automaker is investing in electric cars. Tesla also plans to launch a humanoid and said that the prototype should be ready this year. The robot would be five foot eight inches tall and would weigh 125 pounds. It would be able to carry 45 pounds and can run at five miles per hour according to Musk. "It's intended to be friendly, of course, and navigate through a world of humans, and eliminate dangerous, repetitive and boring tasks," said Musk.
Tesla's energy business would also add value over the long term and Musk expects it to be as big as the core automotive business. Markets have believed in Musk's execution capabilities and the company has delivered on multiple fronts including on sustainable profitability.
If Tesla can continue to execute on the business plans, the shares can continue their upwards momentum in the long term as well.