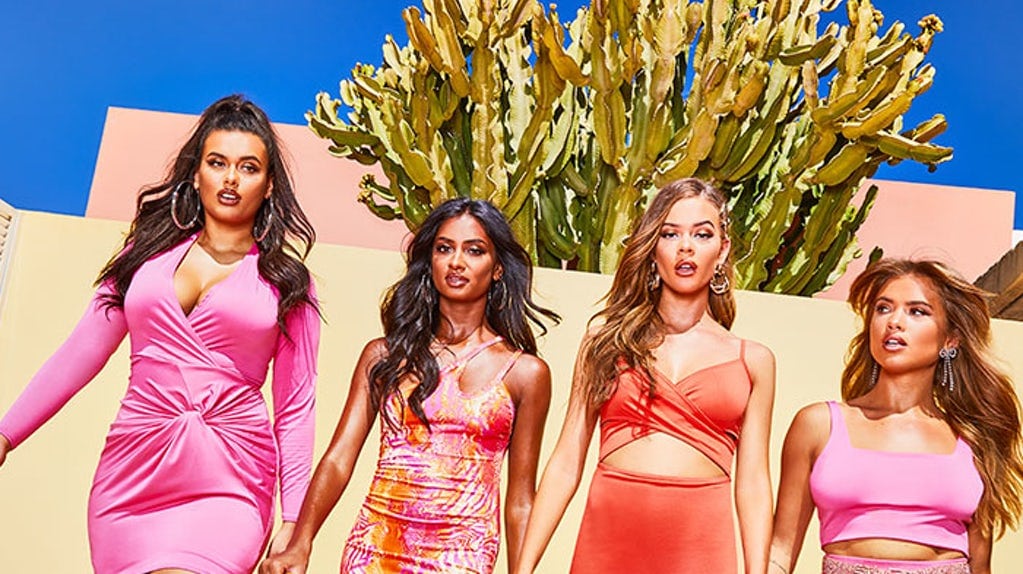 Fast-fashion online sensation Boohoo has seen its rag trade chops somewhat tarnished after recent revelations about the working conditions at the factories in its supply chain.
However, although Boohoo shares are still expensive, the sell-off has been overdone with sales little impacted by factory scandal, according to  one leading broker. Those findings are in line with our recent buyshares news report highlighting the sticky buy ratings on the stock.
The shares, which closed at 275p in today's trading, could be sitting pretty for a strengthening rebound.
A company that has made its name among young consumers and fashionistas with a social media-first approach, was looking like it might be about to find its flame flickering a little less brightly courtesy of the same route.
The backlash online and in the media, led the share price to plummet to an intra-day low on 8 July of 197p, with investors worrying that the reputational risk might hole the business below the water line.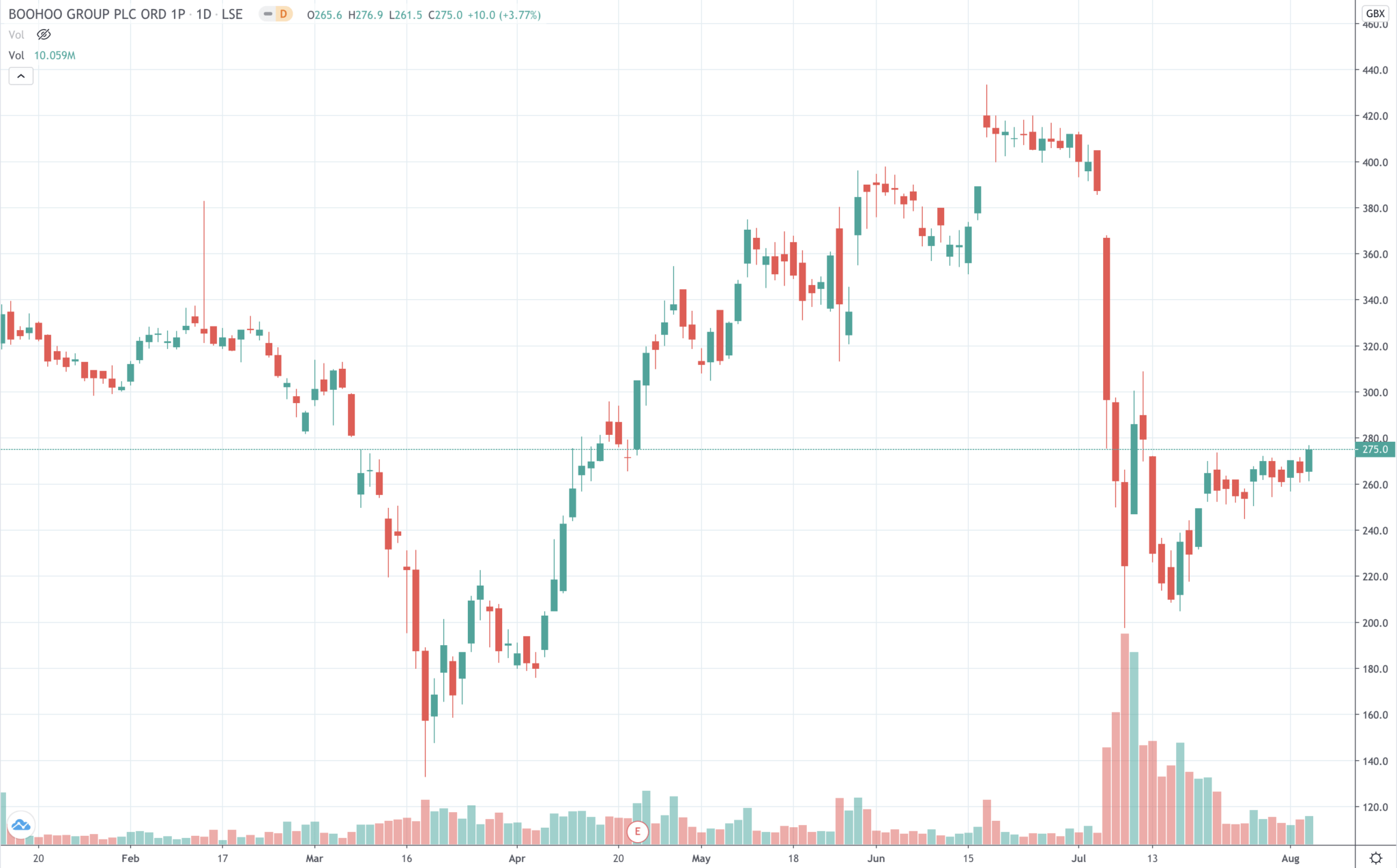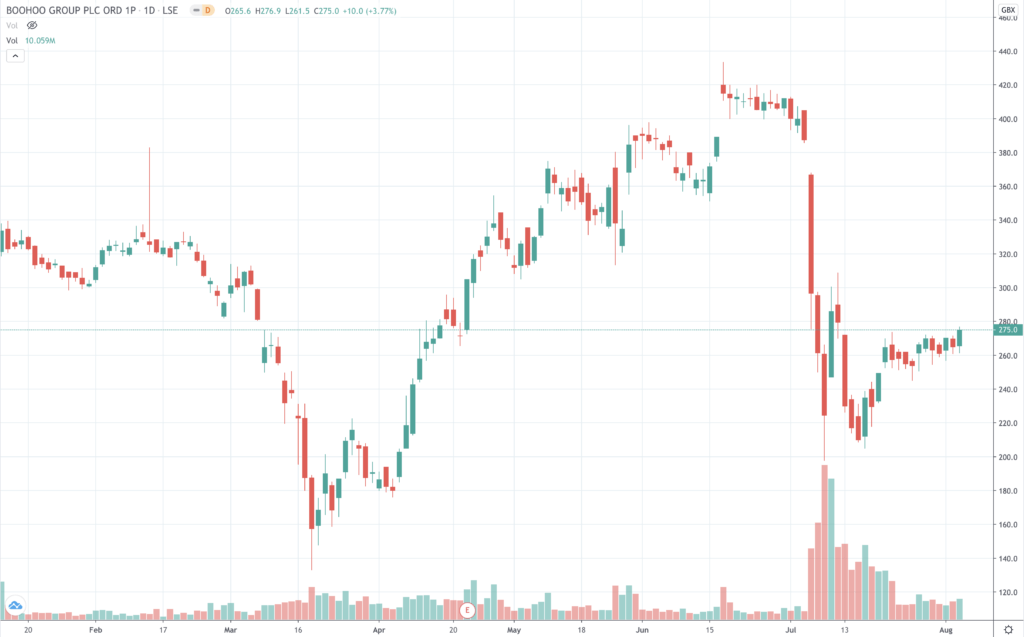 It all began with a Sunday Times investigation published on 5 July that uncovered wages below the legal minimum and workers who felt obliged to work long hours in conditions where social distancing was not being enforced.
The newspaper alleged that workers earned just £3.50 an hour.
Boohoo – whose brands include LittlePrettyThing and Nasty Girl – at first tried denial in response to the allegations, but quickly backtracked as the furore grew and boycotts began.
Boohoo sales down by only 5% claims broker
But it may have all been something of a storm in a tea cup, at least as far as its popularity goes with the social media influencers that its marketing team has skilfully targeted to  build its brand image. Those are the findings of a top advisory broking firm that says sales may only have fallen by 5%.
Boohoo has famously shunned advertising in the national print media or on TV, preferring social media avenues, in addition to carefully selected outdoor ad spend. Londoners, for example, will be familiar with its poster advertising campaigns on the Underground.
The fashion manufacturer and retailer's shares could present a huge buying opportunity for eagle-eyed investors.
Boohoo's share price plummeted 23% in the immediate aftermath of the Sunday Times revelations. Retailers such as Next and Asos dropped the brand like a ton of bricks as the calls for an investigation became a clamour.
UK-based asset manager Standard Life Aberdeen sold most of its holding in Boohoo, as the company's problems mounted, with further revelations about the textile industry in Leicester emerging.
But with the shares still trading way below their high at 412p after shedding their value to print a low of 217p, a research note from broker Sandford C Bernstein has some encouraging findings for shell-shocked shareholders and those considering adding Boohoo to their buy list.
Social media influencer back in force
Turns out that the struggles of other retailers and brands in the fashion and clothing sector has meant that the social media influencers who pump Boohoo's merchandise, have seen the trough they collectively feed from shrink.
Revenues across the industry have been hammered by the lockdown as supply dried up alongside demand. The online-only firms were in a better position than most though.
Bernstein says its research shows that far from the social media influencers giving up on Boohoo, they have are back in a big way.
"In a year when influencers are getting much smaller pay cheques than normal due to massive cuts in brand marketing budgets we are not surprised that many influencers chose not to drop Boohoo," the report explained.
"After a brief period of quiet, influencers are now back in full force promoting items across the portfolio of brands."
Meanwhile, the boycottboohoo hashtag has died a death, leaving behind "a limited residual social media effect," an analyst at the broker said.
Buy before 30 September results – sell the news
The company interim results on 30 September will be closely watched to discern whether there has been a bounce-back in business as the wider economy opens up.
Keeping up with director dealings is a top tip for buy signals, so when in this case the founders start buying – as Mahmud Kamani and Carol Kane did on 16 July – it could act as just such a signal. The pair increased their stake in the company they founded to 12.5% and 2.6%, respectively.
That seems to have put in the bottom in for the shares.
With the company recently agreeing to implement the findings of an independent review into its supply chain, the influencers continuing to do their thing on Instagram, and increasingly on TikTik too, this could be a good time to buy Boohoo shares.
But being something of a stock market darling, even after its recent falls the shares are far from cheap. The price/earnings ratio is an eye-popping 50.1. That compares with online and offline competitor Next on 11.5.