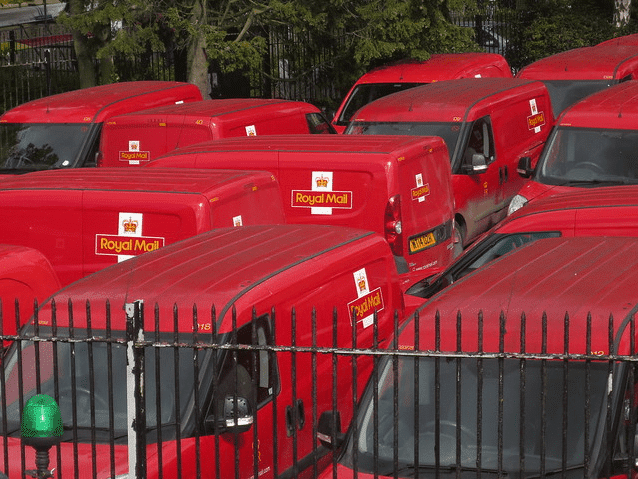 Royal Mail shares are at a standstill this morning in late stock trading activity in London after failing multiple times to surpass a key resistance level at 245p per share, which could point to a short-term trend reversal.
Shares of the London-based postal service giant have been seeing positive momentum since 8 September, when the company gave investors a trading update that included a higher guidance for this year's revenues, moving from a previously expected drop of £250m to a potential improvement of £139m.
The company cited the progressive easing of lockdowns in the UK as the key driver for this improved outlook, although this scenario assumes that no further lockdowns will be imposed, which seems unlikely now that virus cases have spiked in the country and throughout Europe.
This turn of events could be putting a cap on the price of Royal Mail (RMG) shares, as investors may be doubting that this upped revenue forecast will materialize as another wave of lockdowns seems like a certainty at this point.
On the other hand, Royal Mail has been accelerating its plans to cut costs, aiming to deliver around £130 million in savings for the business by the end of its fiscal year 2022 aside from the £200 million it plans to save this year through non-people cost savings.
Czech billionaire Daniel Kretinsky ups his stake in Royal Mail (RMG)
Daniel Kretinsky, the Czech billionaire behind investment vehicle VESA which recently acquired a 3% stake in J Sainsbury's, is currently the largest shareholder in Royal Mail, owning a 13.1% stake in the postal service business as of July, up from the 4% stake the firm initially purchased on April.
The involvement of VESA in Royal Mail is giving the company a short-term credibility boost as investors believe Kretinsky will push for an increase in profitability by trimming down the company's operating expenses, which have been surging in the past few quarters.
Based on today's quote, Royal Mail's business is being valued at 15 times its last-twelve-months earnings, which is a fairly high valuation considering the uncertainty that surrounds its business as a result of a resurgence of the virus.
What's next for Royal Mail shares?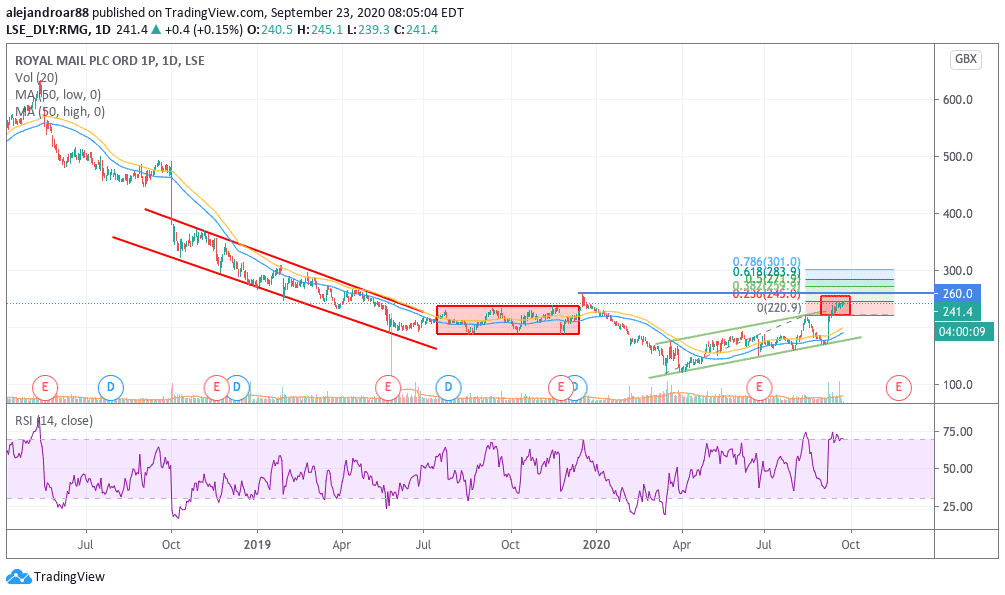 Royal Mail shares have been on an upward trend since they rebounded off their March lows at roughly 115p per share and have nearly doubled since then. However, they are still severely depressed compared to the stock's 2014 and 2016 highs of 600p.
The latest price action shows that Royal Mail shares broke above their upper trend line and have attempted to cross the 245p level unsuccessfully multiple times. This resistance coincides with the 0.236 Fibonacci extension level.
The hourly chart shows that buyers have failed to bid above this level three times already, which points to a potential short-term reversal of this uptrend.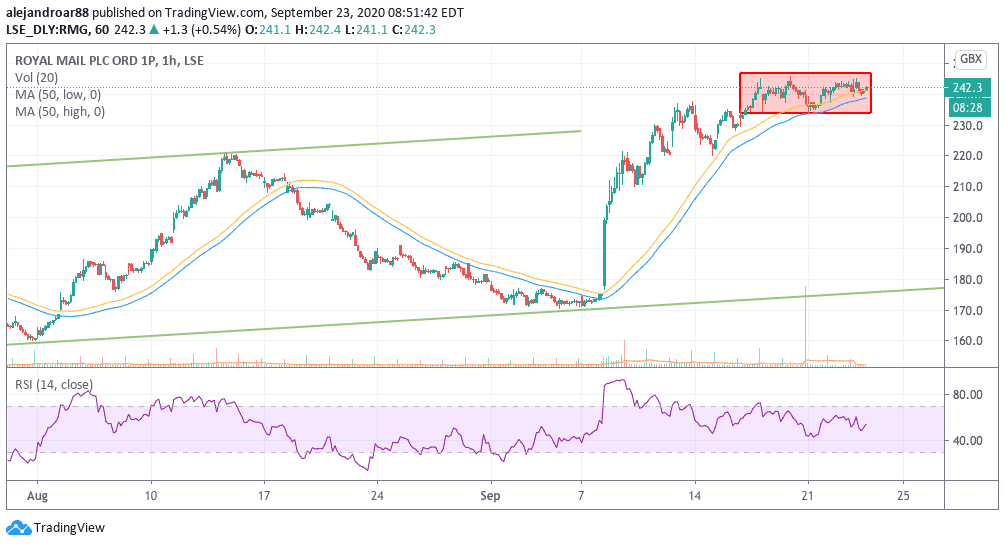 The extent of that move is hard to determine but considering how the shares have reacted historically once they have reached overbought levels – which they have already trespassed according to the RSI reading – the price could drop sharply, possibly finding support at the 180p level if the move is similar to the one seen in early August.
Another wave of lockdowns could be the tipping point that ends up sending the stock down the cliff and traders should keep an eye on the price action in the next few sessions to see if these rejections trigger a large move.