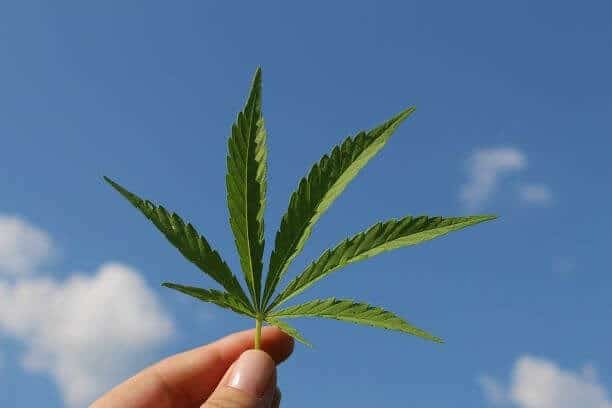 Political support from top Democratic US senators including Majority Leader Chuck Schumer helped lift the price of weed stocks yesterday, as investor optimism grows regarding an end to the prohibition of cannabis in the US.
In a joint statement released on 1 February, Schumer and another two Democratic US senators – Cory Booker for New Jersey and Ron Wyden for Oregon – said: "Ending the federal marijuana prohibition is necessary to right the wrongs of this failed war and end decades of harm inflicted on communities of color across the country".
The three senators added that they were "committed to working together to put forward and advance comprehensive cannabis reform legislation" while making this reform a "priority" in the country's legislative agenda.
The announcement lifted the share price of multiple weed stocks, including Tilray (TLRY), Aphria (APHA), and Aurora Cannabis (ACB), with these three advancing 23%, 18%, and 14% just yesterday while also moving higher in pre-market action today.
In a similar fashion, the North American Marijuana Index – compiled by cannabis business solutions company ManifestSeven – went up 6%, with both US and Canadian cannabis stocks posting a similar performance during the session.
The combination of a Democrat-led senate and a positive stand from the Biden administration towards the legalisation of cannabis countrywide is serving as a positive catalyst for weed stocks, as investors expect that the country should move to end the prohibition of the substance on a federal level at some point within the next four years.
During November, investors poured a total of $120 million dollars in cannabis exchange-traded funds (ETF) in expectation of further legislative support, including a potential reform of the SAFE Banking Act, which would allow weed producers to access loans and other forms of financing from financial institutions legally.
Meanwhile, according to data from ETF Database, over the past three months ended on 1 February, the biggest weed-stock ETF – Tierra Fund's ETFMG Alternative Harvest ETF (MJ) – received a total of $346 million in inflows, pushing its total assets under management to $1.2 billion.
"With any legislation likely to remove these barriers, expect a huge inflow of institutional money which is likely to send US sector valuations materially higher", said Jefferies analyst Owen Bennett in a note to clients.
How have weed stocks performed lately?
Last year, the ETFMG Alternative Harvest ETF (MJ), lost 11.5% of its value as the pandemic took a toll on the sector.
However, the performance of the ETF this year has been remarkable, delivering a 48% gain since 1 January while currently trading at $21.22 after surging 9.8% yesterday.
That said, the fund is still trading at roughly half of its all-time high of $45 per share from September 2018, which means that there is plenty of upside ahead if weed stocks were to pick up some sustained positive momentum from here.
As of today, MJ is also advancing another 6.5% in pre-market stock trading action as investors keep piling on weed stocks on the back of increased political support for the legalisation of pot.
What's next for weed stocks?
The chart above shows how Tierra Funds' ETF is about to surge past a zone of strong confluence, with multiple price action resistance levels already being blown up along with the 0.382 Fibonacci scale resulting from the early 2019 retracement.
This move is being accompanied by strong momentum in the price trend, as shown by the RSI and MACD, both of which have been on an uptrend lately after the ETF started to pick up its pace in November on the back of President Biden's win.
A shift in the regulatory framework, which currently limits the potential expansion of the sector in the United States, could be the catalyst that will end up pushing this latest rally to new heights, possibly eyeing the 0.5 Fibonacci highlighted in the chart as a first plausible short-term target.
Based on that target, there is a 10% upside on the table, while a move above that level could indicate that the momentum is accelerating beyond a temporary bull run, especially if Congress keeps moving in the direction of ending prohibition once and for all.