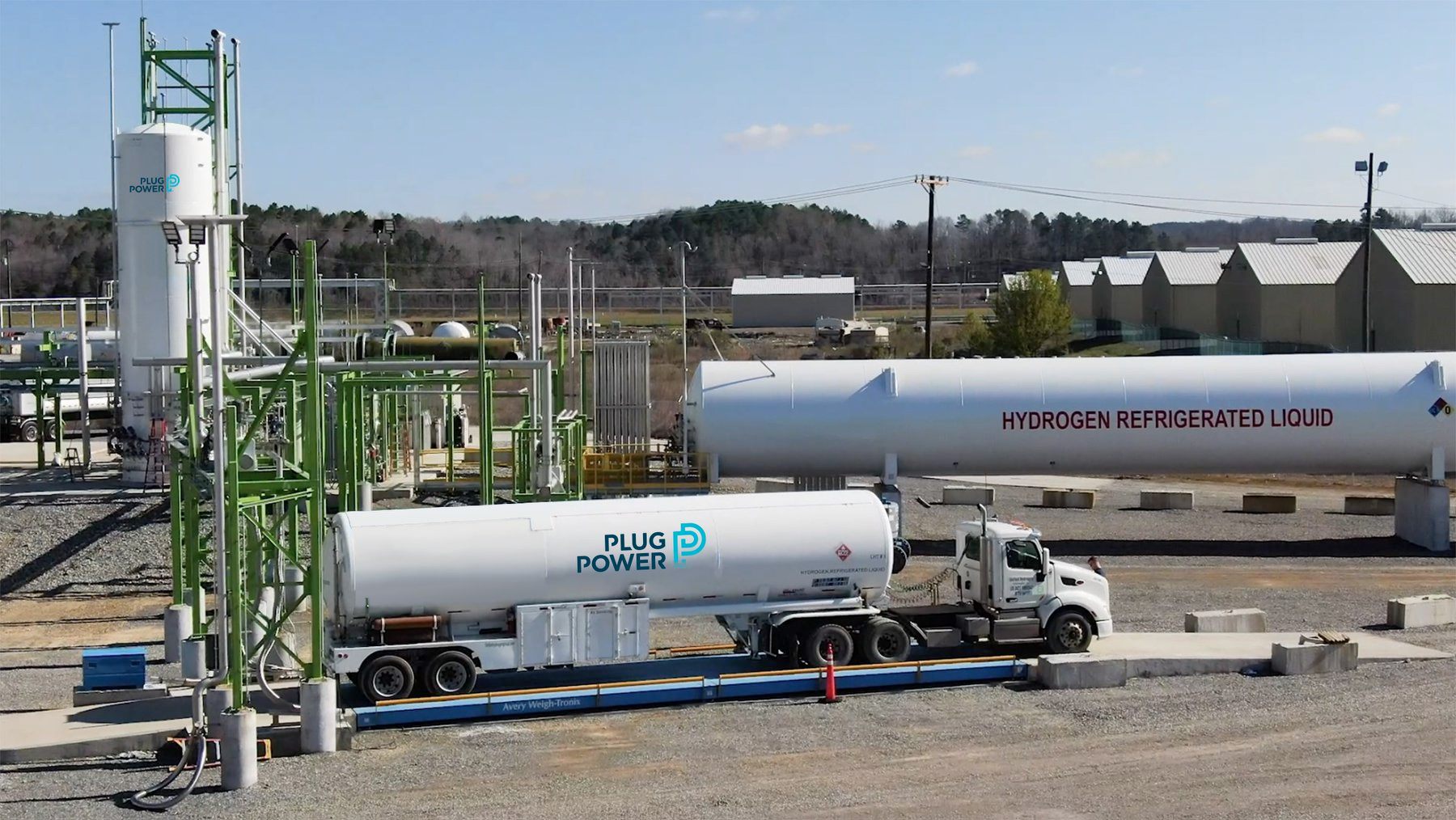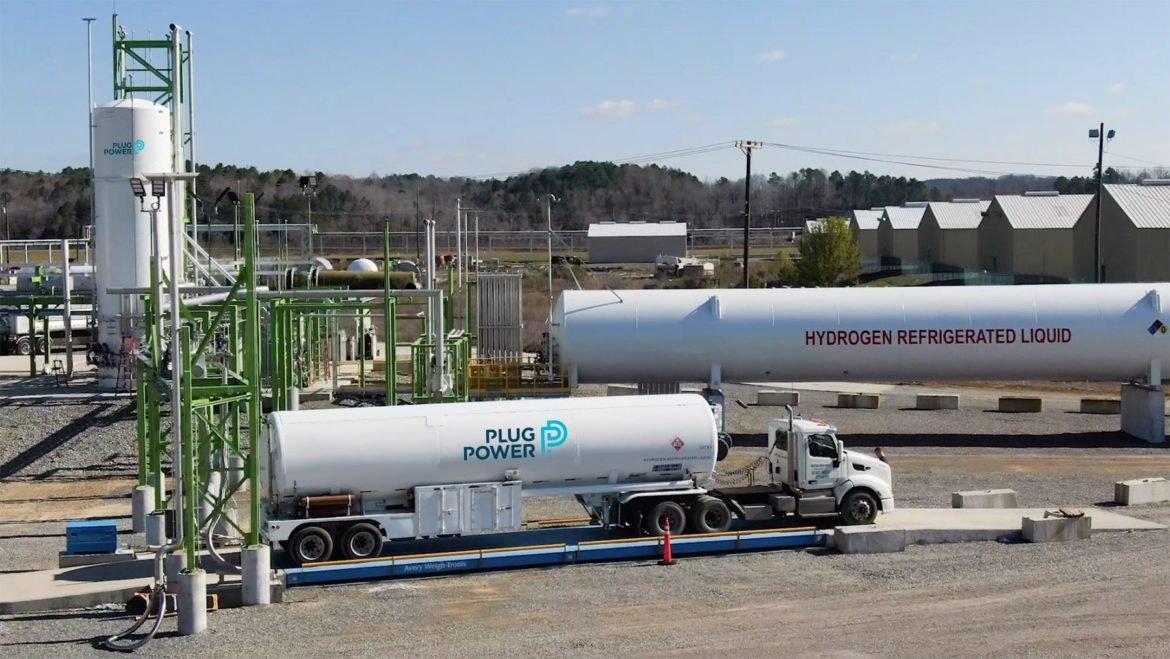 Hydrogen fuel cell company Plug Power was trading sharply lower in US premarket trading today after announcing that it would restating its financial reports to correct an accounting error.
Plug Power along with other fuel cell companies like FuelCell Energy have risen multifold over the last year. Joe Biden's election as the US president raised hopes of a favourable policy environment towards renewable energy that led to a spike in all green energy shares.
Plug Power reinstates accounts after error
Despite having fallen 44% from its 52-week highs, Plug Power share is up 1,1162% over the last year. However, all green energy shares have looked weak over the last two months. Plug Power's accounting reinstatement is not helping matters for the shares.
In consultation with KPMG, Plug Power has identified accounting errors primarily related to non-cash charges. These include
The book value of the right of use assets and related financial obligations
Loss accruals on some service contracts
The impairment charge on some of the company's assets
Classification of some costs that resulted in a decrease in research and development expense and a corresponding increase in cost of revenue.
The company did not admit to any wrongdoing it terms of its accounting policies. It discovered these issues while finalising the audit for its 2020 earnings. It said, "it is important to note that the changes being recorded did not result from any override of controls or misconduct, and KPMG has not informed the Audit Committee of any issues related to an override of controls or misconduct."
Plug Power share tumbled after the news
Meanwhile, markets were not pleased with the company's clarification and Plug Power share was trading down almost 21% in US premarket trading today after having fallen over 8% in the regular trading yesterday.
Plug Power received an investment from SK Power
South Korea-based conglomerate SK Group had taken a 9.6% stake in Plug Power, valued at around $1.6 billion and the deal was completed in February. The two companies will form a joint venture to develop fuel cell products in Asia. The South Korean government has put its weight behind hydrogen fuel cell technology and as part of its Hydrogen Economy Roadmap, the country expects the hydrogen economy to reach $40 billion by 2040.
"SK will maximise the synergy between the two companies in the global hydrogen market by combining SK's domestic and foreign energy infrastructure, business capabilities, and plug-power's world-class hydrogen business portfolio and technology," said Hyeongwook Choo, President & CEO of SK E&S while announcing the completion of the deal.
SK Power is the third largest conglomerate in South Korea and its investment in Plug Power emphasised the mainstreaming of fuel cell energy even as some like Tesla's CEO Elon Musk mocked the technology.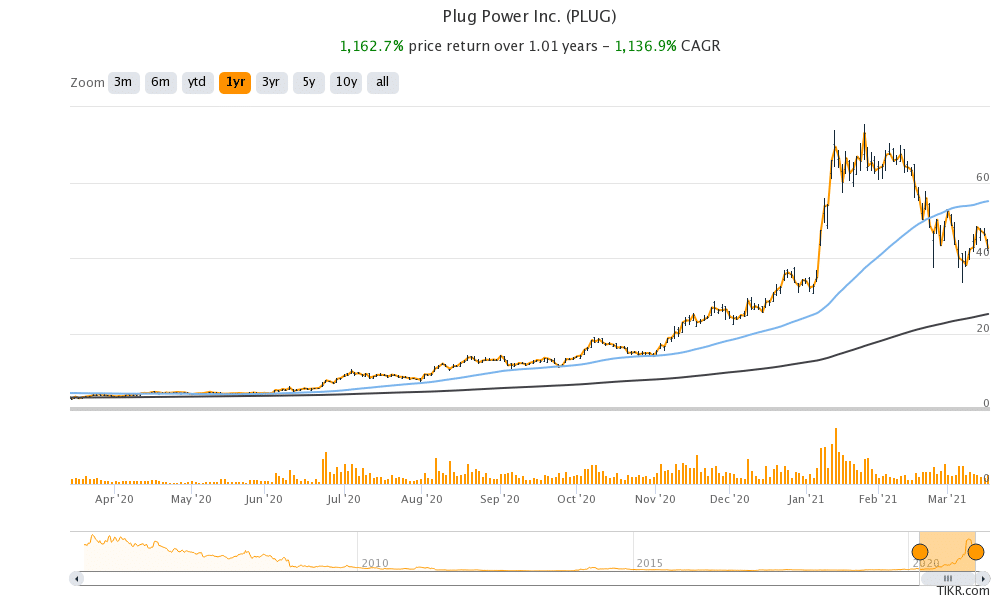 Fuel cell energy
Plug Power produces fuel cell batteries that can be put into vehicles running on conventional batteries. The company is also working on green hydrogen. Many critics of fuel cell energy point out that technology is not really green as fossil fuels are involved in the production of fuel cells. With green hydrogen, the fuel cell industry is answering back the critics.
Like many other green energy companies, Plug Power also capitalised on the surge in its share price to raise cash by selling shares. Tesla and NIO have issued shares thrice over the last year. Nikola is also rumoured to issue shares worth $100 million to fund the expansion of its Arizona factory.
In January, Plug Power announced that it would issue 28 million common shares for $65 a share while granting underwriters an extra 4.2 million shares. The share was priced at $65 which was only a small discount to its prevailing share price. However, the issue raised the company's outstanding shares by almost 9%.
Outlook for fuel cell energy
The outlook for the fuel cell energy sector looks promising given the global pivot towards renewable and green energy. Among leading automakers, Toyota Motors, Honda Motors, and Hyundai are also focusing on fuel cell vehicles along with electric cars. Nikola is also focusing on both electric and fuel cell vehicles.
Notably, while Plug Power is reinstating its accounts, it has maintained its guidance. The company expects gross billings of $475 million in 2021 and $750 million in 2022. Its gross billings are expected to rise to $1.7 billion in 2024.
Plug Power valuation
Meanwhile, while the growth outlook has never been a concern for fuel cell energy shares, their soaring valuation has been. Plug Power has a market capitalisation of $21.5 billion. Even if we value it based on the 2024 expected gross billings, we'll get a multiple of 12.6x which is not cheap by any standards. Also, the fuel cell energy sector would see more competition as their demand increases.
Plug Power share forecast
According to the estimates compiled by CNN Business, Plug Power has a median price target of $70 which is a premium of 64% over current prices. Its lowest price target is $29 which is 32% below the current prices while its highest share price target of $82 is a premium of 92% over current prices.
Of the 15 analysts covering the shares, 12 have rated it as a buy while one has rated it as a sell. The remaining two analysts have rated the share as a hold or some equivalent. Earlier this month, upgraded the share from neutral to overweight and assigned a price target of $65. Roth Capital also reiterated its buy rating on the share and assigned a price target of $65. Barclays also raised its target price from $21 to $29. However, it still has the street's lowest price target on the company.
All said it would take some time for the dust to settle for Plug Power shares. The valuations might start looking attractive if the shares fall more. However, for now, Plug Power shares look overvalued.