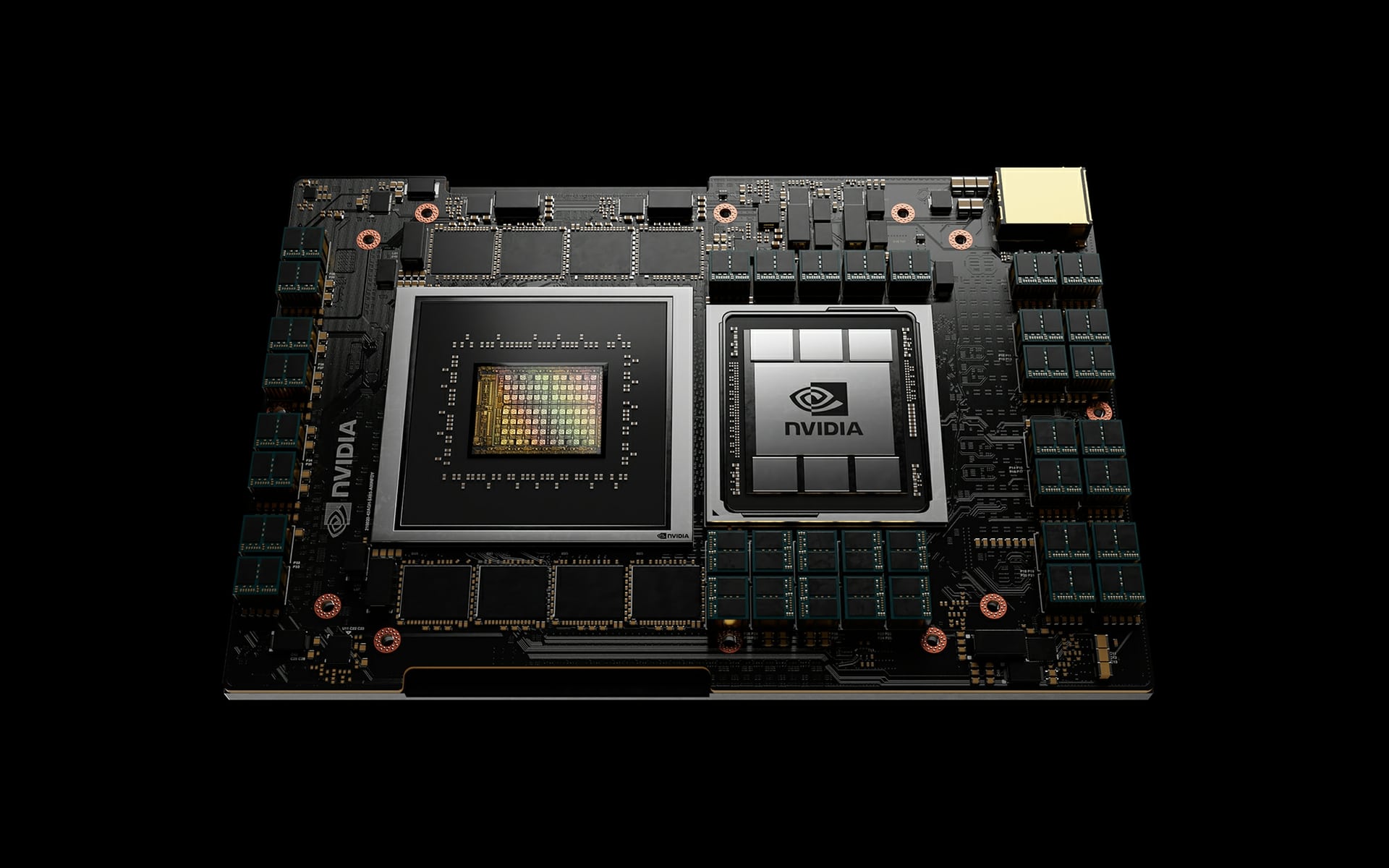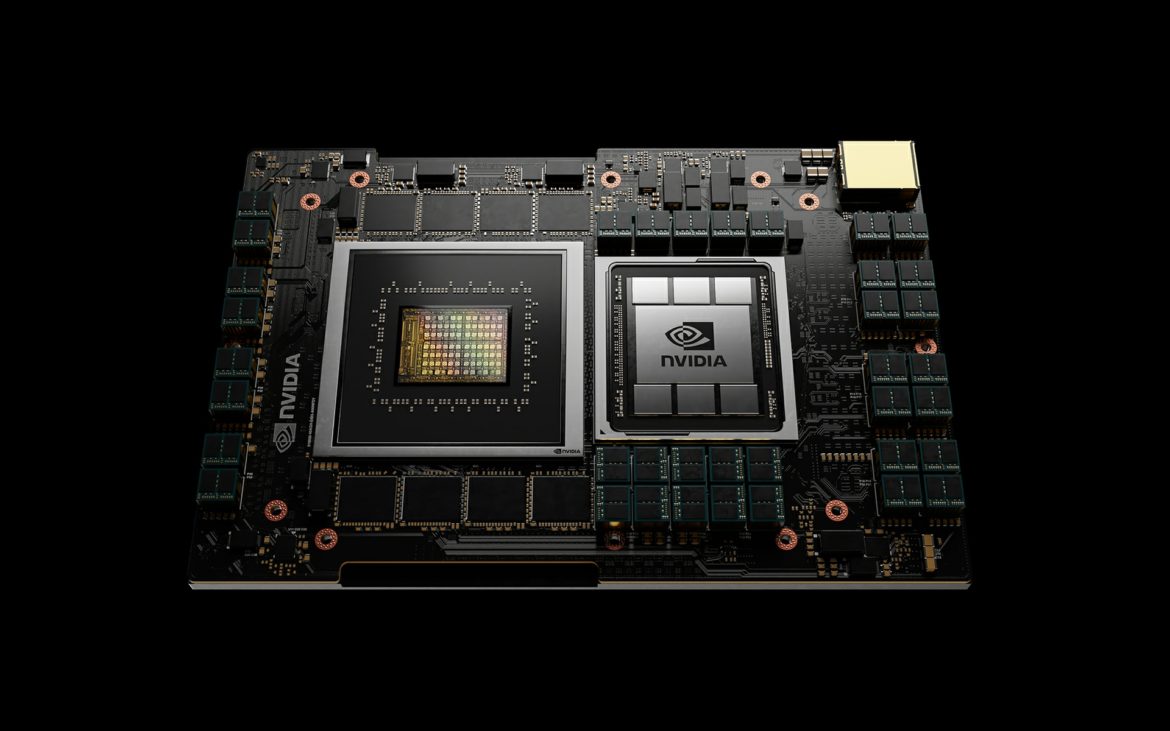 Nvidia shares closed yesterday's stock trading session 5.6% higher at $608 per share after the company revealed that its revenues will surpass its own estimates for the first quarter of 2021, as they are expected to land above $5.3 billion. The stock is currently trading up 1.77% at $619.
The company reported strength across all its revenue segments, citing an increased appetite for artificial intelligence solutions from companies that will result in higher demand for NVIDIA products from cloud-service providers.
Meanwhile, the company raised its estimates for its industrial-scale cryptocurrency mining products to $150 million, up from a previous guidance of $50 million.
Data from Koyfin indicates that NVIDIA exceeded the market's consensus revenue forecasts by at least 6%, as analysts were expecting revenues to land at $5 billion during this quarter.
Furthermore, the firm dazzled investors upon revealing the upcoming launch of a new CPU chip called the Grace CPU – a product that will directly compete with the portfolio of data center components offered by Intel and Advanced Micro Devices (AMD).
This CPU is specifically designed for serves and data-center computing equipment, a market valued at roughly $15.6 billion and dominated by Intel. Last year alone, Intel's Data Center Group (DCG) posted $26.1 billion in sales, booking an 11% jump compared to 2019.
This is the latest from a series of moves made by NVIDIA to keep advancing its market share in the semiconductor market, including the acquisition of ARM, a chipmaker previously owned by SoftBank in a deal that cost the Santa Clara-based firm $40 billion.
Shares of both Intel Corporation (INTC) and AMD reacted negatively to the news, posting declines of 4% and 5% respectively as NVIDIA's new product is threatening their long-standing leadership in the data center equipment market.
How have NVIDIA shares performed prior to these announcements?
NVIDIA shares were up 10% already this year before yesterday's uptick while the stock posted a remarkable 122% jump last year amid growing demand from cloud-service providers during the pandemic.
NVIDIA (NVDA) has been categorized as a pandemic winner by analysts since the company is exposed to the growing cloud industry. Meanwhile, an accelerated digital transformation prompted by lockdowns could be a long-lasting tailwind for the firm as companies and workers become more accustomed to adopting work-from-home arrangements while businesses keep shifting their infrastructure from in-house servers to data centers and cloud-powered apps.
What's next for NVIDIA stock?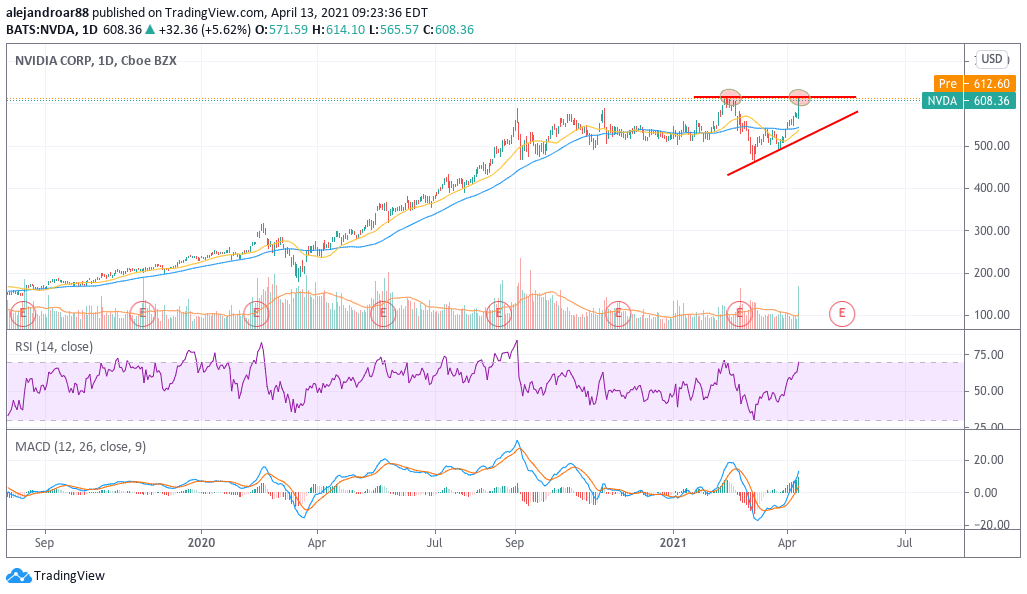 NVIDIA's GAAP earnings per share have grown from $0.75 per share in 2014 to as much as $7.02 last year, resulting in a compounded annual growth rate (CAGR) of 45.2% for the company.
Most of this growth has come as a result of organic business improvement with little to no stock buybacks performed during that period.
Analysts are expecting to see GAAP revenues landing at $10.04 per share in 2022 and $11.91 by 2023, which would result in a forward-looking CAGR of 19.27% – roughly half of the company's historical growth.
To some extent, analysts expect that NVIDIA's growth might have peaked during the pandemic, while growth rates should stabilize moving forward.
However, the combination of multiple tailwinds including a supply shortage in chips across the world, an accelerated digital transformation in the business world, and the growing adoption of AI solutions – among many other factors to name – could support the possibility of sustained 40%+ growth rates for years to come.
In that particular scenario, shares of NVIDIA would be fairly valued, as they currently trade at a price-to-earnings ratio of 45.5.
Meanwhile, if we apply a 40% CAGR to last year's earnings to possibly estimate 2023 earnings, we would see NVIDIA's EPS jumping to $19.26 by then. If growth rates continue to be as promising at that time as they are now and P/E ratios remain above 40, the stock would offer a 27% upside in the following three years.
Since these are certainly optimistic forecasts, I would be cautious with entering NVIDIA at its current price as most of its future growth seems to be already priced into the stock. That said, a big dip in the company's valuation could provide the perfect opportunity to buy a promising company at a more decent price.