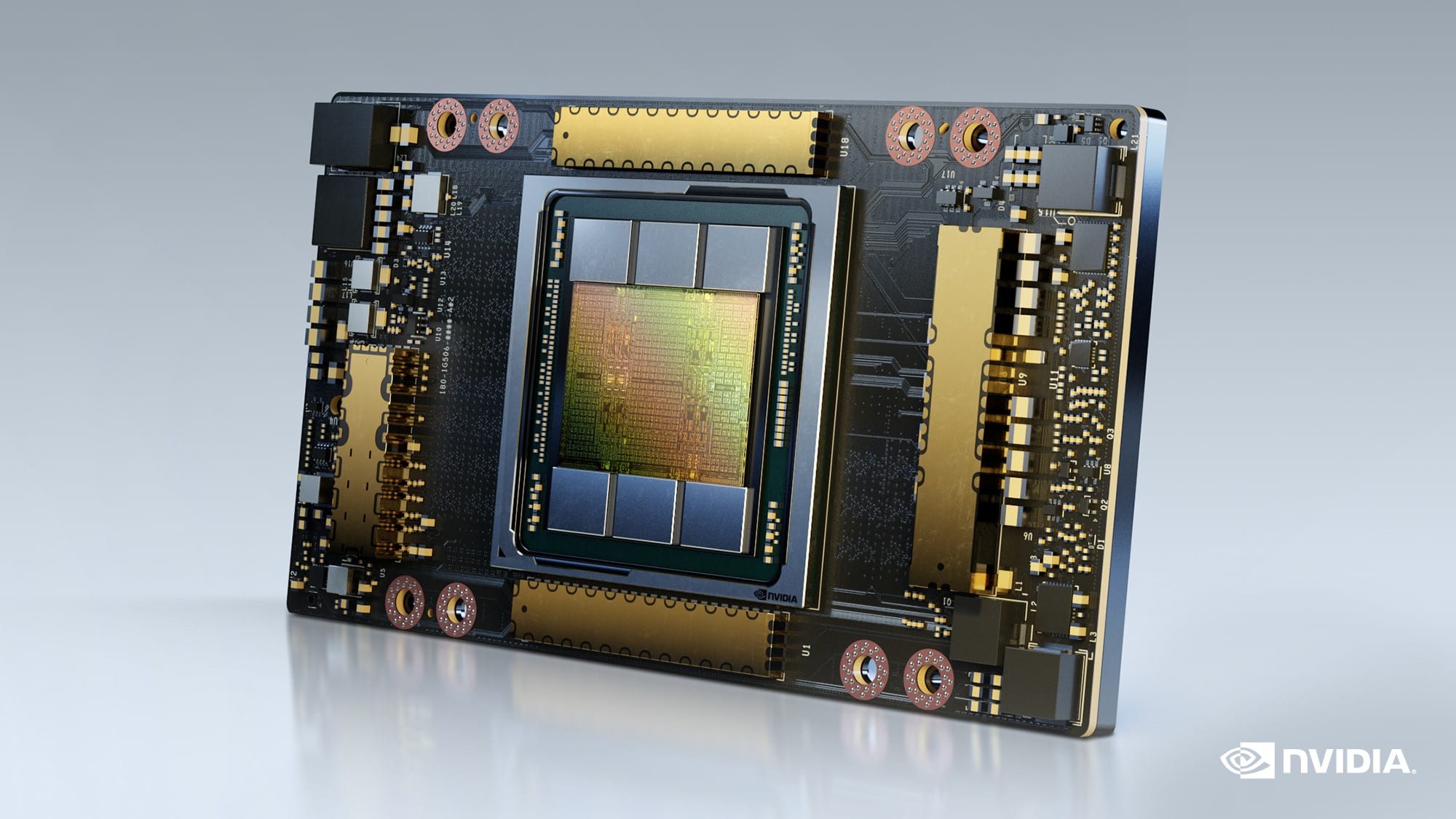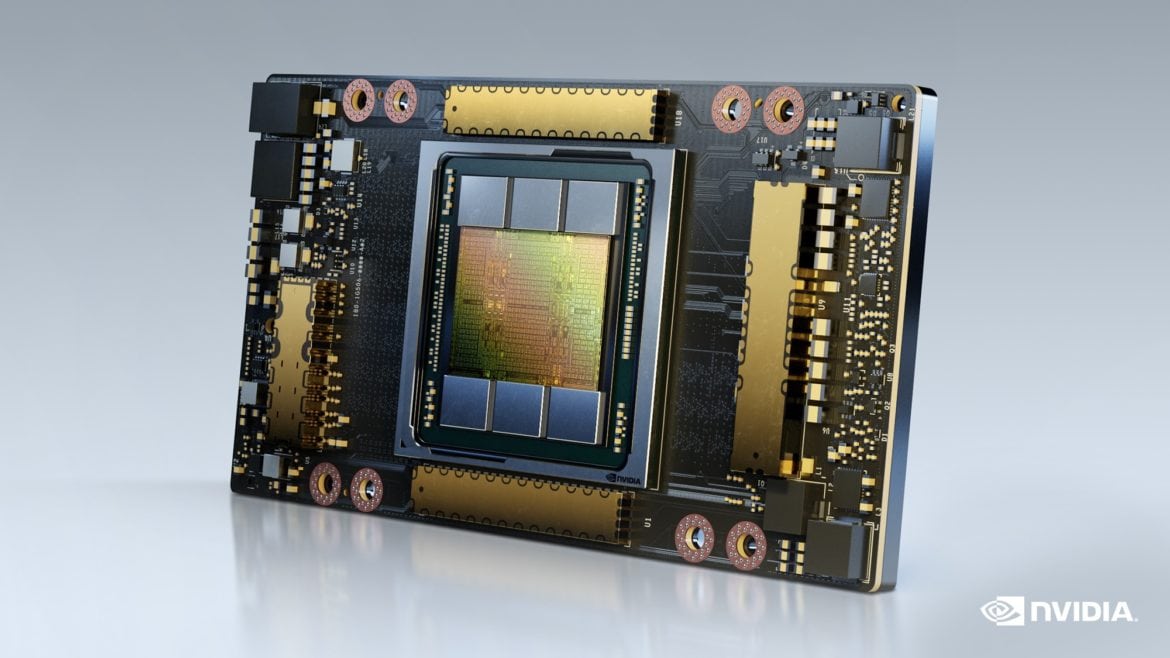 Nvidia (NVDA) released its fiscal third quarter 2021 earnings yesterday after the markets closed. While the earnings shattered analysts' estimates, the chipmaker was trading lower in US premarkets today.
Nvidia reported revenues of $4.73 billion in the quarter. That was up 57% as compared to the corresponding quarter last year and smashed analysts' estimate of $4.41 billion. They were also ahead of the $4.4 billion that it had guided for in its previous earnings release.
Nvidia posts $4 billion quarterly revenues for the first time
This was the first quarter in Nvidia's history when its quarterly revenues surpassed $4 billion. Mellanox Technologies, which Nvidia acquired in April, contributed 13% to its revenues in the quarter. In the first nine months of the fiscal year 2021, Nvidia has posted almost $11 billion of revenues, which is more than the amount it had posted in the fiscal year 2020.
Nvidia's earnings beat estimates
Nvidia's adjusted earnings per share of $2.91 in the fiscal third quarter 2021 which was ahead of the $2.57 that analysts polled by Refinitiv were expecting. The company's Data Center segment posted a 162% year over year rise in revenues, while the Gaming segment's revenues increased 37% over the period to $2.27 billion
"NVIDIA is firing on all cylinders, achieving record revenues in Gaming, Data Center and overall," said Jensen Huang, founder and CEO of Nvidia. He added, "The new NVIDIA GeForce RTX GPU provides our largest-ever generational leap and demand is overwhelming. NVIDIA RTX has made ray tracing the new standard in gaming."
Company announced dividend
The company announced a quarterly dividend of $0.16 per share during the earnings call. The dividend has a record date of 4 December and will be paid on 29 December.
The guidance was better than expected
Nvidia expects to post revenues of $4.80 billion (plus or minus 2%) in the fiscal fourth quarter of 2021. It expects its non-GAAP gross margins to be between 65%-66%. The company's guidance was ahead of estimates and analysts were forecasting that it would post revenues of $4.42 billion in the fiscal fourth quarter.
This is the second consecutive quarter when Nvidia has posted results that are way ahead of estimates. However, while the shares were flat after the fiscal second quarter 2021 earnings release, they were trading lower today.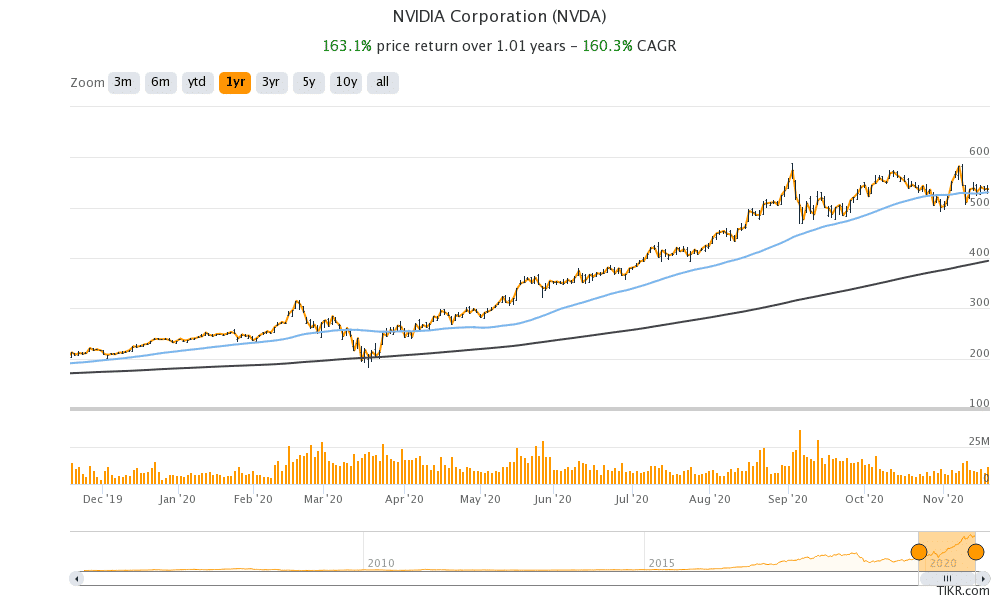 Why did Nvidia shares fall despite earnings beat?
Nvidia is up 128% for the year and is among the top three shares based on year to date returns in the S&P 500. With such a massive rise in its share price, market participants are generally looking past the earnings beat for what will keep the momentum going. For instance, Apple shares fell after the most recent earnings report, despite posting better than expected earnings. However, markets were worried about the slowdown in iPhone sales and those fears more than offset the earnings beat.
Another example of the old stock market adae "buy the rumour, sell the news"  is NIO, which released its earnings this week. Despite smashing both revenue and bottomline estimates, and providing better-than-expected guidance, NIO share fell more than 3% after its earnings release. NIO shares are up over 1,000% for the year as electric vehicle shares have soared to record highs.
Arm acquisition
In September Nvidia announced that it would buy Arm Holdings from SoftBank for around $40 billion. Arm Holdings designs the low-powered chips used in most of the world's smartphones. In the earnings release, it said that "The transaction will combine NVIDIA's leading AI computing platform with Arm's vast ecosystem to create the premier computing company for the age of AI."
The transaction is still subject to regulatory approvals, but Nvidia expects to complete the transaction by the first quarter of the calendar year 2022. The company expects Arm Holdings to be accretive to its non-GAAP earnings per share and gross margin.
Can Nvidia be a trillion-dollar company?
RBC Capital Markets expects Nvidia to eventually become a trillion-dollar company after it completes the acquisition of Arm holdings. Currently, Apple, Amazon, Alphabet, Microsoft are the other four companies with market capitalisations above $1 trillion. Apple in fact became the first company ever to hit a market capitalisation of $2 trillion.
Nvidia makes graphic chips for video games. Once it acquires Arm Holdings, Nvidia would occupy the pole position in chip supply to smartphone companies. It would then become a formidable challenger to Intel, whose share price has been sagging even as other chipmakers like AMD have soared this year.
How to buy Nvidia shares?
Nvidia trades at an NTM (next-12 months) price to earnings multiple of 52x which is higher than its historical multiples. The stock's valuation multiples may look on the higher side but it should be seen in the context of its strong growth.
You can buy Nvidia shares through any of the best sharebrokers. You would need to open the account and then fund it before you can place the orders.
Nvidia stock was trading almost 2% lower in the US premarket at $527. The shares have a 52-week trading range of $180.68-$589.07.