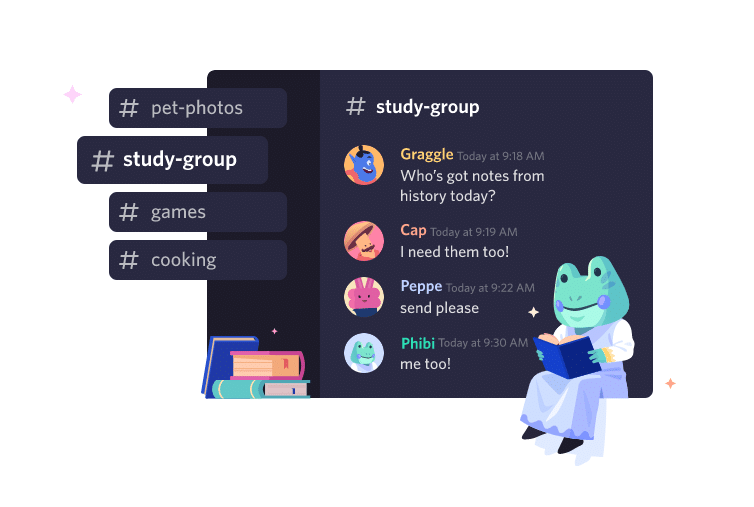 Microsoft has reportedly engaged in talks to acquire online chat platform Discord in a deal valued at $10 billion, as part of a move to bolster the firm's video-gaming unit.
Market chatter about the deal was confirmed by a Bloomberg report released earlier today, with Discord apparently discussing a potential transaction with other parties as well, although no final agreement has been finalised.
According to sources familiar with the negotiations, the firm has been valued at around $10 billion, which represents $3 billion more than the price tag assigned to the company in December during a funding round led by Greenoaks Capital.
Discord, a platform that offers a virtual space through which video gamers and even stock traders can chat and exchange ideas via text, voice, and video, currently has over 140 million monthly active users, while supporting more than 13.5 million active servers every week – the name given to the chat rooms created within the platform.
For Microsoft (MSFT), a deal of this nature could strengthen the value proposition of its video-gaming products and services, as the firm could offer bulk packages including unlimited access to Discord's features and integrations with the company's popular Xbox Network and Live platforms.
Since the app was officially launched in 2015, Discord's user base has been growing non-stop while the pandemic prompted a strong surge in online video-gaming – a top audience for the platform – as millions turned to their consoles to entertain themselves while confined at home.
A compilation of data obtained from multiple sources indicates that Discord could be making around $140 million in revenue per year, primarily through subscription income obtained from its Discord Nitro premium package, which costs $99.99 per year or $9.99 per month.
Meanwhile, the cheaper version of the service – known as Nitro Classic – costs $49.99 per year or $4.99 per month, offering limited access to certain perks.
Why not an initial public offering (IPO)?
One of the sources interviewed by Bloomberg indicated that Discord could seek to launch its shares to the open market through an initial public offering (IPO) rather than selling the company to a third party.
For Discord, becoming a part of Xbox's proprietary platform could end up capping the growth of its user base if Microsoft decides to make the service an exclusive one for Xbox Live users.
In that scenario, it would make sense for Discord to pursue a public offering rather than being acquired by a big company as it would give the firm more freedom to pursue other avenues of growth at a point when they have the support of both investors and customers.
Meanwhile, in terms of valuation, other similar publicly-traded platforms such as Slack (WORK) can be used to compare the price tag given to Discord for this deal, with the market capitalisation of the San Francisco-based chatting platform standing at $24 billion during yesterday's stock trading session.
By the end of 2021, Slack generated $900 million in revenues, which results in a price to sales ratio of around 27 times.
If we were to assume that Discord's revenues range from $100 to $200 million per year at the moment, the firm's valuation would be around $2.6 to $5.2 billion – less than half of what Microsoft is reportedly offering.
Chances are that either these revenue estimates are falling short of the firm's actual financial results or that investors are seeing value in other corners of the business beyond subscription revenues.
On the other hand, it could also be interesting to bring in another deal in the online messaging industry to possibly analyse Discord's price tag – WhatsApp's acquisition by Facebook (FB) in 2014 for $19 billion.
Back then, WhatsApp had around 500 and 600 million monthly active users, which results in a valuation of $32 million for every million MAUs.
If we were to apply a similar multiple to Discord, its valuation would land at around $4.5 billion and $6 billion based on an estimated number of 140 million to 200 million MAUs.
Based on these assumptions, if Discord were to go public, chances are that it could land a less advantageous valuation compared to the amount that Microsoft is putting on the table at this point.