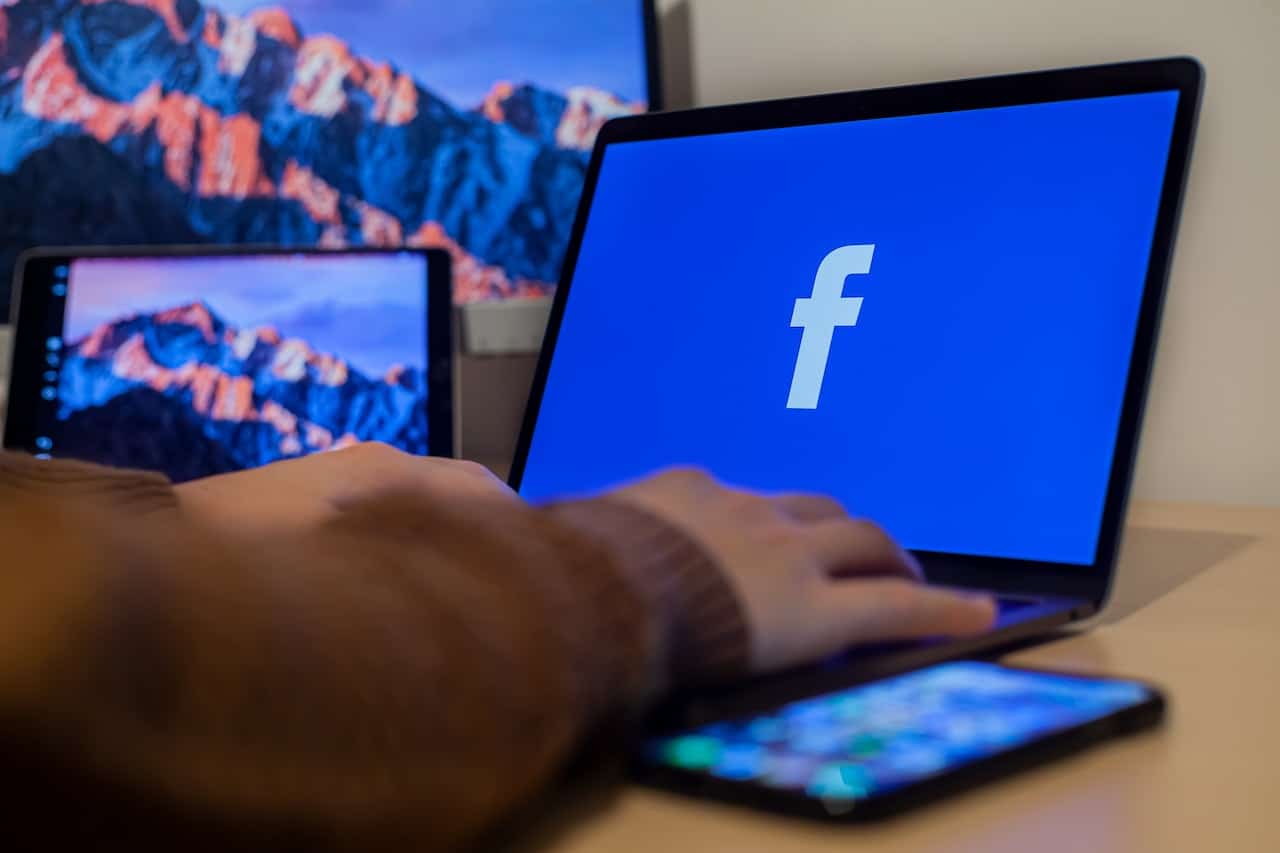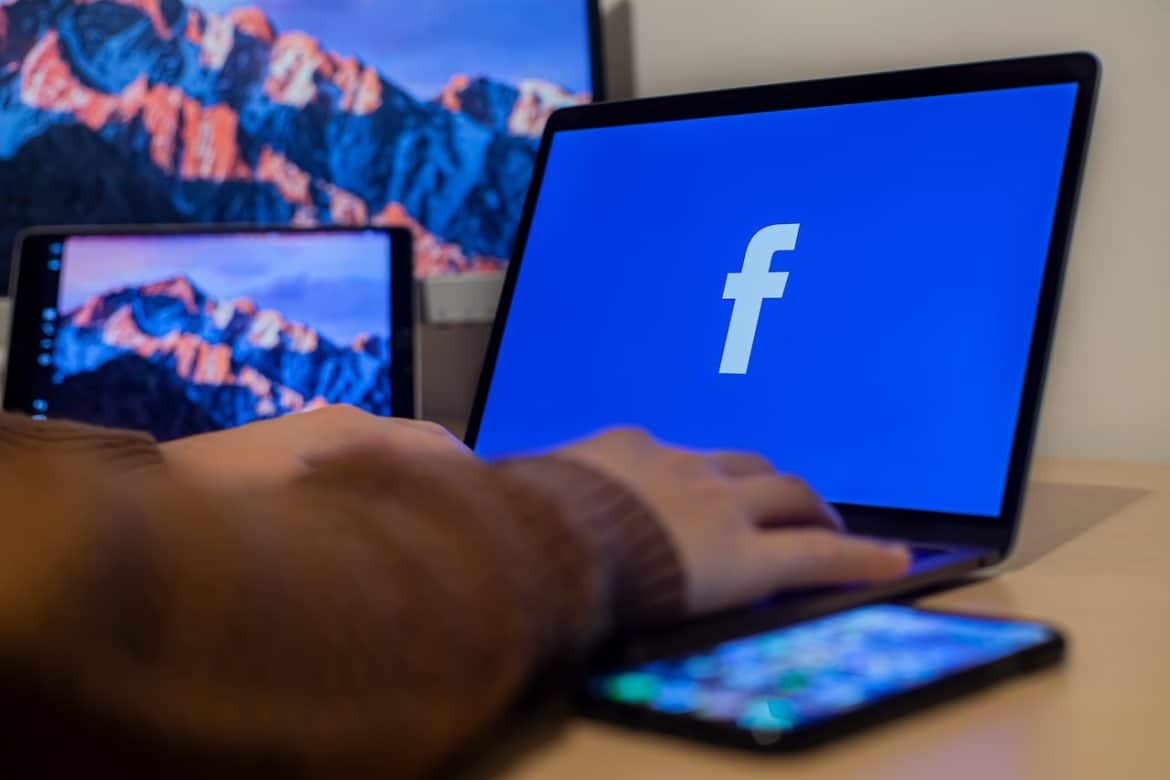 Meta Platforms (NYSE: META) shares fell to a new 52-week low yesterday as the wider US markets tumbled amid the worse-than-expected August inflation reading.
US CPI rose at an annualized pace of 8.3% in August. While it was better than the July reading of 8.5%, it was higher than the 8.0% that analysts were expecting. Inflation rose 0.1% on a monthly basis while analysts were expecting it to fall by 0.1%.
In July, while the annualized CPI was 8.5%, it was flat on a monthly basis. After the July CPI release, US President Joe Biden even tweeted that inflation has fallen to zero. Now, with inflation again rising on a monthly basis, markets are worried about aggressive tightening by the Federal Reserve.
Also, the core CPI, which excludes the volatile food and energy prices rose 0.6% month-on-month in August which was twice of what analysts were expecting.
Meta Platforms fell to a 52-week low
To be sure, all the Big Tech companies have come off their recent highs. However, Meta Platforms shares fell to a new 52-week trading low yesterday. Alphabet is also getting near its 52-week lows. However, Apple, Amazon, and Netflix are comfortably above their 52-week lows.
Netflix is the worst-performing FAANG share of 2022. Meta Platforms is the second worst performer and has lost over 50% in the year. While the broader market turmoil has played a part in their fall, company-specific factors are also adding to the pessimism.
Netflix is the worst performing FAANG share
Netflix for instance lost subscribers in both the first and second quarter of 2022. Disney has now surpassed Netflix and has more subscribers. The gap between the two would only widen as Disney expects to add many more subscribers in the next two years.
Many analysts are questioning whether Meta Platforms and Netflix even deserve to be part of the once-coveted FAANG group. Many have called for the group to be compressed to AAA, or Apple, Amazon, and Alphabet.
Ray Wang, principal analyst and the founder of Constellation Research, has coined a new term MATANA, which includes Microsoft, Amazon, Tesla, Alphabet, Nvidia, and Apple. Meanwhile, Nvidia also fell to a new 52-week low yesterday on reports that the US is planning to further restrict chip sales to China. The slowdown in the gaming segment is not helping Nvidia either.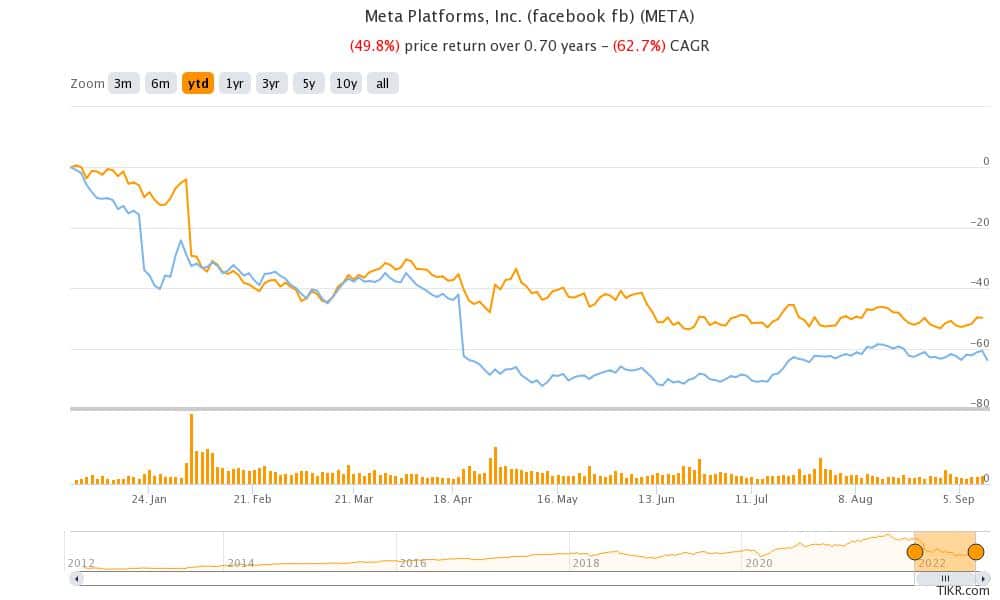 Meta Platforms fell after the Q2 2022 earnings
Meta Platforms was the only FAANG share to fall after the Q2 2022 earnings release. It reported revenues of $28.82 billion in the quarter which was below $28.94 billion that analysts were expecting. It was the first time in the company's history that its revenues fell YoY. Meta Platforms also missed bottomline estimates and its EPS of $2.46 was below the $2.59 that analysts were expecting.
It expects to post revenues between $26-$28.5 billion in the third quarter which was below the $30.5 billion that analysts were expecting. The company has forecast a fall between 2-11% in its third-quarter earnings which would be its second straight quarter when its revenues would dip YoY.
The company blamed the "continuation of the weak advertising demand environment we experienced throughout the second quarter, which we believe is being driven by broader macroeconomic uncertainty."
Notably, Facebook's revenues have taken a hit after Apple, a fellow FAANG, revised its privacy policy. The company estimates $10 billion hit to its 2022 revenues due to the changes. Meta Platforms announced that it would go slow on hiring as growth rates have come down.
Slowing digital ad spending is a negative for Meta Platforms
There has been a slowdown in digital ad spending and all social media companies like Meta Platforms, Snap, and Twitter are witnessing a slowdown. Even YouTube's performance has missed estimates for the last two quarters. To make things worse, the competition for digital ad spending is rising.
Streaming companies are launching ad-supported tiers
Streaming companies like Netflix and Disney are coming up with ad-supported tiers. This would only increase the competitive pressures in the streaming market. Also, TikTok is now snatching away market share from other social media companies.
Facebook's popularity among US teens has also come down which is a worry for Meta Platforms. Meta Platforms has already reached near peak penetration in most markets and if teens turn to alternate platforms, it would not bode well for the company's outlook.
Meta Platforms is investing billions of dollars into the nascent metaverse business. However, the business lost over $10 billion last year and looks on track to lose an even bigger sum this year. While metaverse, if successful, would be a key long-term growth driver, in the short term, it is a drain on the company's cash flows.
Wall Street analysts are mixed on Meta Platforms
Wall Street analysts are quite mixed on Meta Platforms shares. Piper Sandler lowered its target price on Meta Platforms from $190 to $175 while maintaining its hold rating. However, Morgan Stanley reiterated the stock as overweight. It said, "In our view, it is important for META to be clear about trends on the upcoming 3Q earnings call in October to clearly describe whether U.S. time spent is actually growing and if these third-party data are inaccurate."
Meanwhile, Mohnish Pabrai is quite bullish on Meta Platforms shares. He expects the shares to double over the next few years even if the metaverse business does not succeed.
All said Meta Platforms is facing the biggest challenge since it went public. Given the global outcry over data privacy, social media companies might need to tweak their business models. Meta Platforms was also reportedly looking at paid versions of different apps.
It has also partnered with Indian conglomerate Jio to let users shop for groceries on WhatsApp. These measures, along with metaverse can be long-term growth drivers for Meta Platforms. However, for now, the company faces an adverse macro environment as well as a tough operating environment.