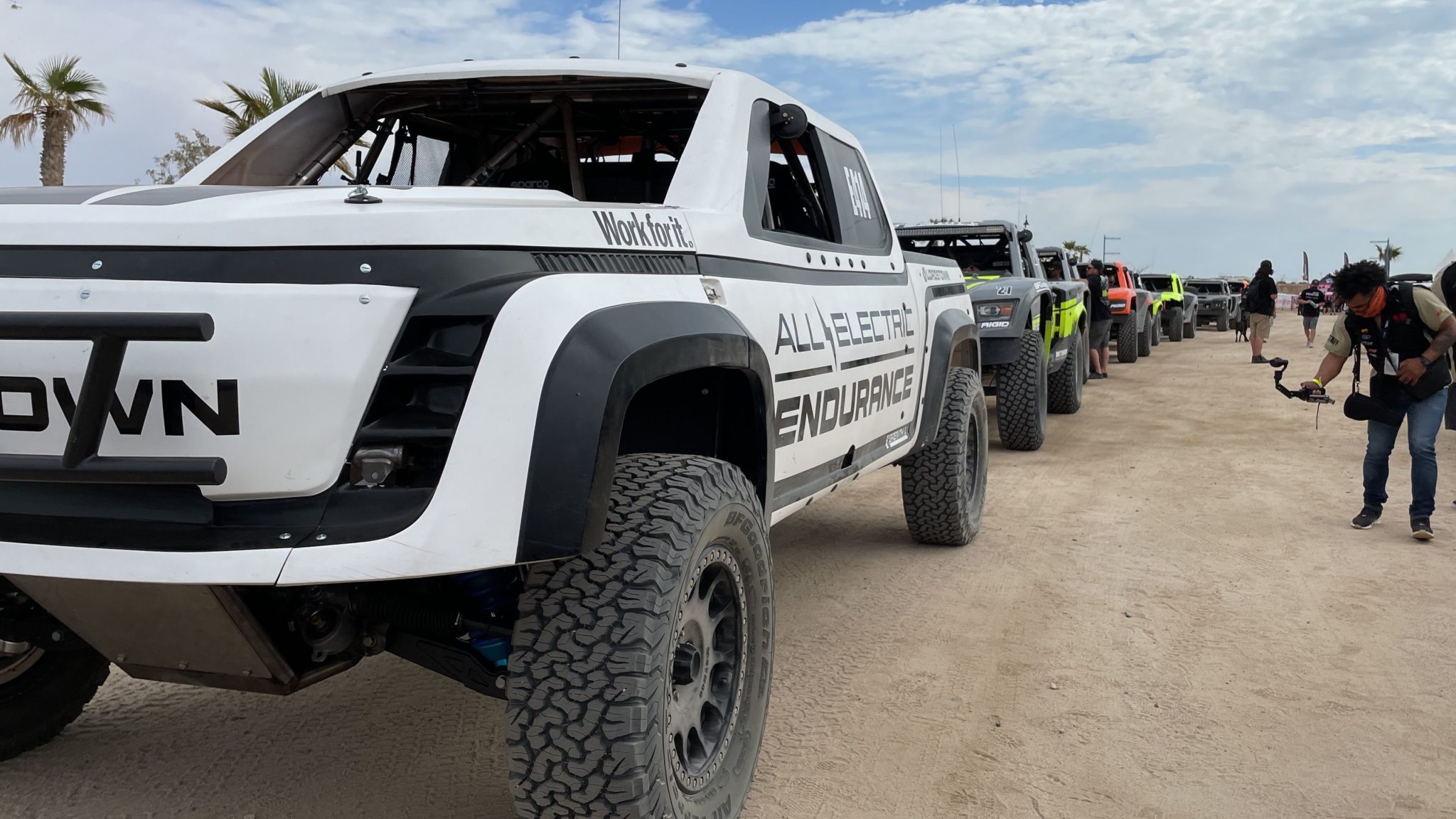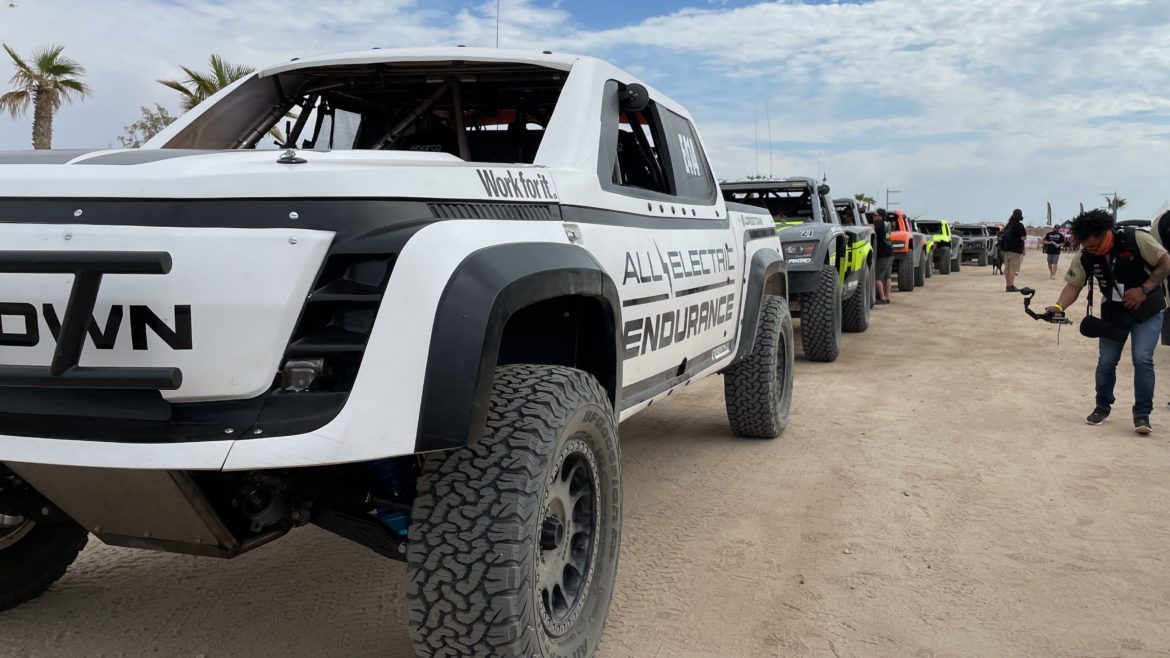 Shares of Lordstown Motors (RIDE), the startup electric vehicle company that went public last year in a SPAC (special purpose acquisition company) merger is falling sharply today after releasing its first-quarter earnings.
Lordstown is a pre-revenue company so there's not much to follow in the earnings release. That said, markets still await the company's cost progression and guidance on the production timeline. Unfortunately, the company disappointed in both the parameters.
Lordstown reported a massive loss in the first quarter
The company posted a net loss of $125 million in the first quarter of 2021 and incurred $53 million on capital expenditure. Also, while it committed to a September 2021 Timeline to Start of Production (SoP) it said that production of its Endurance pickup would be only about half of its previous guidance in the best-case scenario.
During the earnings call, the company said that it expects to produce only about 1,000 vehicles this year versus the previous guidance of 2,200 vehicles. While the company sounded optimistic on the test vehicles so far it said "we have encountered some challenges, including COVID-related and industry-wide related issues, as we progress towards our start of production deadline."
It added, "These include significantly higher than expected expenditures for parts/equipment, expedited shipping costs, and expenses associated with third-party engineering resources."
Lordstown lowered production guidance
Meanwhile, while it lowered the production guidance it raised the guidance for its expenses and capital expenditure. It now expects the operating expenses in 2021 to be between $335-$350 million which is $115 million higher than the midpoint of its previous guidance. The company attributed higher expenses to
Completion of its beta program
Vehicle validation tests
Securing parts for the production
The utilisation of third-party engineering resources
The company expects 2021 capital expenditure to be between $250-$275 million. Due to the higher spending the company expects to have between $50-$75 million as cash and cash equivalents by the end of this year which is lower than the over $200 million that it had previously forecast.
Lordstown looking to raise more capital
In order to strengthen the balance sheet and bridge the massive cash burn, Lordstown Motors would need to raise more capital. "We are pursuing an Advanced Technology Vehicle Manufacturing ("ATVM") loan, which is in the due diligence phase, and tax credits and grants across multiple jurisdictions," said the company in its release. The company expects to close the loan in the coming months.
Electric vehicle shares
All pure-play electric vehicle companies barring Tesla are posting losses and burning millions of dollars of cash every month. Companies like NIO, Li Auto, and XPeng Motors capitalised on the spike in their shares and raised capital by selling shares in 2020. Even Tesla, which has been generating positive free cash flows could not escape the lure of issuing shares at elevated prices and raised $13 billion in three tranches of share sale last year.
Tesla is a cash-rich company
Tesla now has more cash than debt on its balance sheet and it is looking at ways to profitably invest in cash. It tried its hands at buying bitcoins in the first quarter and also booked a $102 million profit on the sale of some of these in the first quarter. Now, it is looking at setting up new plants in Russia according to its CEO Elon Musk. It is also rumoured to be looking at a production facility in the UK.
But then, Lordstown does not has the privilege of being a Tesla not does it has Musk at the helm of the affairs. To add to the woes, market sentiments towards growth shares especially electric vehicle companies have been very poor. A few months back, electric vehicle shares jumped when they announced a capital raise as markets saw it as a sign of growth. Now, every capital raise is being seen with suspicion and is met with a lukewarm response.
Lordstown Endurance pickup truck
Lordstown's Endurance pickup will compete with several upcoming models especially Ford's F-150 which has been America's best-selling pickup for decades. The company revealed the model last week and even President Biden seemed impressed. Calling himself a "car guy" Biden said "this sucker's quick" while trying his hand on the all-electric model named F-150 Lightning
Lordstown CEO Steve Burns pointed to the first-mover advantage in electric pickups as both the Cybertruck and the F-150 would be available only next year. "We are on par with somebody like that at this point, and we're getting to market faster," said Burns. He added, "We want as many people buying our vehicle while we're the only game in town. We want to be on version 2.0 when somebody comes out with version 1.0."
Tesla also faced production issues
To be sure, production bottlenecks are not uncommon for startup electric vehicle companies. Even Tesla went through what Musk described as a "production hell" while the company was ramping up its Model 3 production. Musk has also said that he was considering selling Tesla to Apple at one point in time. But then, Tesla has moved up the manufacturing learning curve very fast and the ramp-up of China Gigafactory would put even the legacy automakers with decades of experience behind them at shame.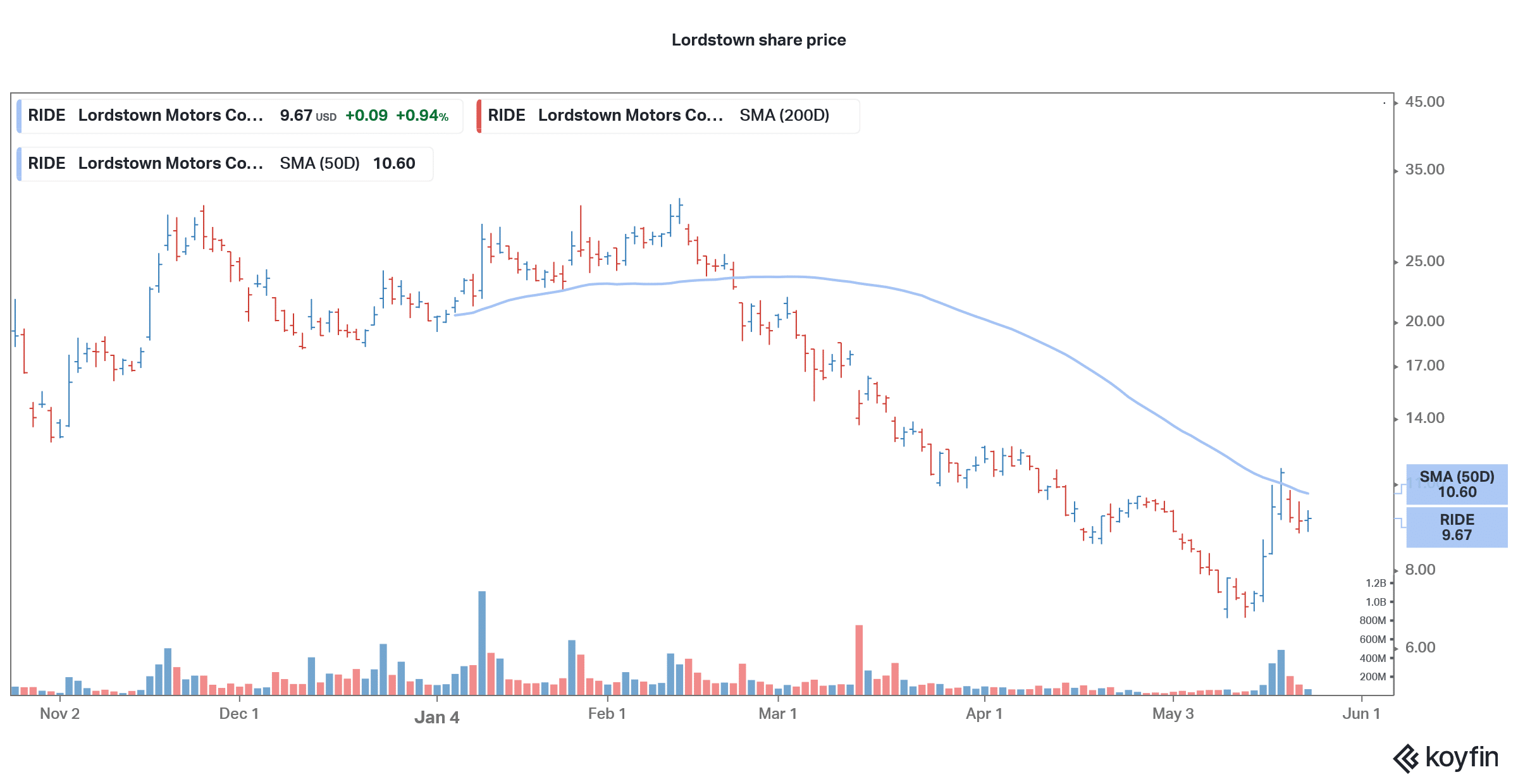 Hindenburg Research accused Lordstown Motors of fraud
Coming back to Lordstown Motors, its troubles precede the current announcement of production issues. Short-seller Hindenburg Research had accused the company of fraud and inflating its order book. Commenting on the 100,000 pre-orders that Lordstown Motors touted, Hindenburg said that "Our conversations with former employees, business partners and an extensive document review show that the company's orders are largely fictitious and used as a prop to raise capital and confer legitimacy."
The production issues that Lordstown Motors has highlighted only lends credence to Hindenburg's claims. Notably, Hindenburg had also accused Nikola of fraud after which its founder Trevor Milton had to quit the company. General Motors too scaled down its partnership with Nikola after the allegations. Both Nikola and Lordstown Motors are facing an SEC enquiry over the allegations.
Ford F-150 is a key challenger
But then, away from the SEC enquiry and the short-term production issue, the larger concern for Lordstown should be competition from other all-electric pickup models. The all-electric F-150 Lightning model would be a force to reckon with. Going by the initial reviews, Ford might manage to protect its turf from other all-electric pickups including Lordstown's Endurance.
Commenting on the F-150 Lightning iSeeCars.com executive analyst Karl Brauer said "Ford went well beyond installing a battery pack in a traditional F-150." Brauer added, "The automaker's comprehensive approach to the Lightning's design, performance, and advanced features would make it a desirable truck with a traditional engine."
Ford F-150 Lightning versus Lordstown Endurance
Shelley Francis, co-founder of EVHybridNoire is also bullish on the model and said "That vehicle is going to come in and fill a void. And if it's affordable, I mean, it's going to be a game changer."
Ford has kept the starting price of F-150 Lightning at just under $40,000 while the premium end would cost around $90,000. In contrast, Lordstown has kept the base price of Endurance at $52,500. Also, while we don't know whether Lordstown would be profitable anytime soon, Ford expects the F-150 Lightning to be profitable.
"We're going to make money on this truck," said Darren Palmer, Ford's head of electric vehicles. Palmer added, "Our mantra is: 1. We have to make money on it … and 2. They have to do things that other trucks never did. That's how you tempt people in."
Lordstown shares tumble
Incidentally, Ford shares had surged after the company revealed the specifications of the F-150 electric model. Lordstown shares meanwhile were down over 15% in US premarket price action. The shares have a 52-week trading range of $6.69-$31.80 and could drift even lower amid mounting concerns over its production plans.