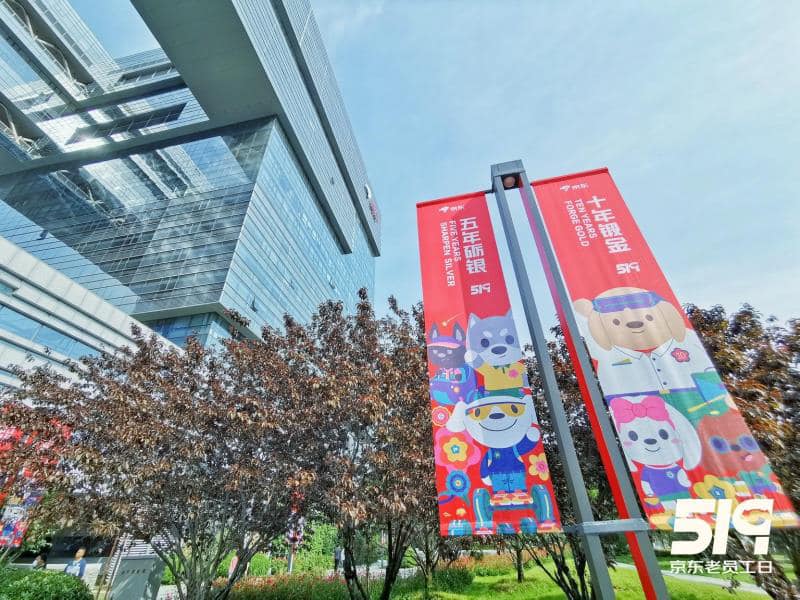 JD.com shares were trading sharply higher in Hong Kong price action today as markets gave a thumbs up to its June quarter performance that came amid a severe regulatory crackdown in the country.
JD reported revenues of $39.14 billion in the quarter which were 26% higher than the corresponding period last year. The revenue growth was better than what analysts were expecting. The company also reported record new users in the quarter.
JD earnings beat
Daiwa Capital Markets analyst John Choi was positively surprised by the strong user growth in the quarter. "Despite a likely weaker e-commerce industry growth in 2H21, we are turning incrementally positive on JD compared with its peers due to its prudent strategy in terms of operations and spending amid the current regulatory environment and its growing scale in (fast-moving consumer goods) and online grocery," said Choi in his note.
JD on the regulatory concerns in China
Realising that the regulatory changes in China are the top concerns for investors, JD began its earnings call with an update on the recent regulatory changes in the communist country. "Our observation is that these changes are essentially adaptive efforts made by the government as the industry undergoes high-speed growth. Regulators are working to bring platform economy-based enterprises into a standard regulatory framework, which can effectively rectify and regulate misconduct," said Lei Xu, CEO of JD retail, which is the biggest segment for the company.
The company also said that it does not sees the new policies as suppressive of the internet economy but believes that it would help support long term sustainable growth of the digital economy in the country. It also added, "We believe that the regulatory goals are conducive to JD's long-term business growth. So far, our business maintained steady growth while committing to best compliance practices."
Chinese tech companies
The positive commentary on the regulatory changes in China triggered a buying spree in all Chinese tech shares which have seen a massive sell-off. That said, JD's admiration of the regulatory changes in China should be read with a pinch of salt as companies in the country have little option but to comply with all the guidelines. Alibaba's cofounder spoke against the country's powerful regulators last year and then wasn't seen in public for months. The country also blocked the IPO of Ant Financial which attracted bids worth $3 trillion and was set to become the largest IPO ever, beating the previous record set by its parent Alibaba.
Earlier this year, Alibaba agreed to pay a $2.8 billion fine in an antitrust probe but the company's woes haven't ended as many believed. Talking of Chinese companies, there is two schools of thought. One sees Chinese shares as uninvestable now amid the uncertain regulatory environment. However, there are others who see Chinese shares as undervalued after the crash.
Cathie Wood buys JD shares
Cathie Wood of ARK Invest has been gradually selling Chinese shares and the company's flagship ARK Innovation ETF (ARKK) does not hold any Chinese shares now. However, yesterday, the fund house bought almost 165 thousand JD shares for the ARK Autonomous Technology & Robotics ETF. The purchase accounted for over 0.4% of the fund's total portfolio.
Wood had previously turned bearish on Chinese names as she saw a "valuation reset" amid the regulatory concerns. However, several hedge funds had bought Chinese shares like JD and Alibaba in the second quarter amid the crash. "Our overall view is that we prefer to look for value. In Asia, the markets are not as frothy as in the U.S. after the recent drops … (due to) the HK/China issues and this is probably where we would look," said Lorraine Tan, director of equity research for Asia at Morningstar.
JD share price forecast
Most Wall Street analysts are bullish on the shares. According to the forecast estimates compiled by CNN Business, JD has a median price target of $94.80, which is a premium of 44.3% over current prices. Its highest price target of $129.46 is a premium of almost 97% over current prices, while its lowest price target of $41.70 is a 36.5% discount to the current share price.
Of the 46 analysts covering the shares, 42 have rated the shares as a buy or some equivalent while three analysts have a hold rating. Only one analyst has a sell rating on the shares.
Chinese companies
That said, after the regulatory crackdown in China, the risk of investing in Chinese companies has increased. While there is growing optimism that the worst is over and China wouldn't push for stringent regulations, the country has surprised markets a couple of times already this year.
From a valuation perspective, Chinese shares would appear attractive if you are willing to bear the increased risk associated with regulatory uncertainty. JD shares trade at an NTM (next-12 months) PE multiple of only about 41x. The company is investing in businesses like autonomous driving which will pay off in the long term.