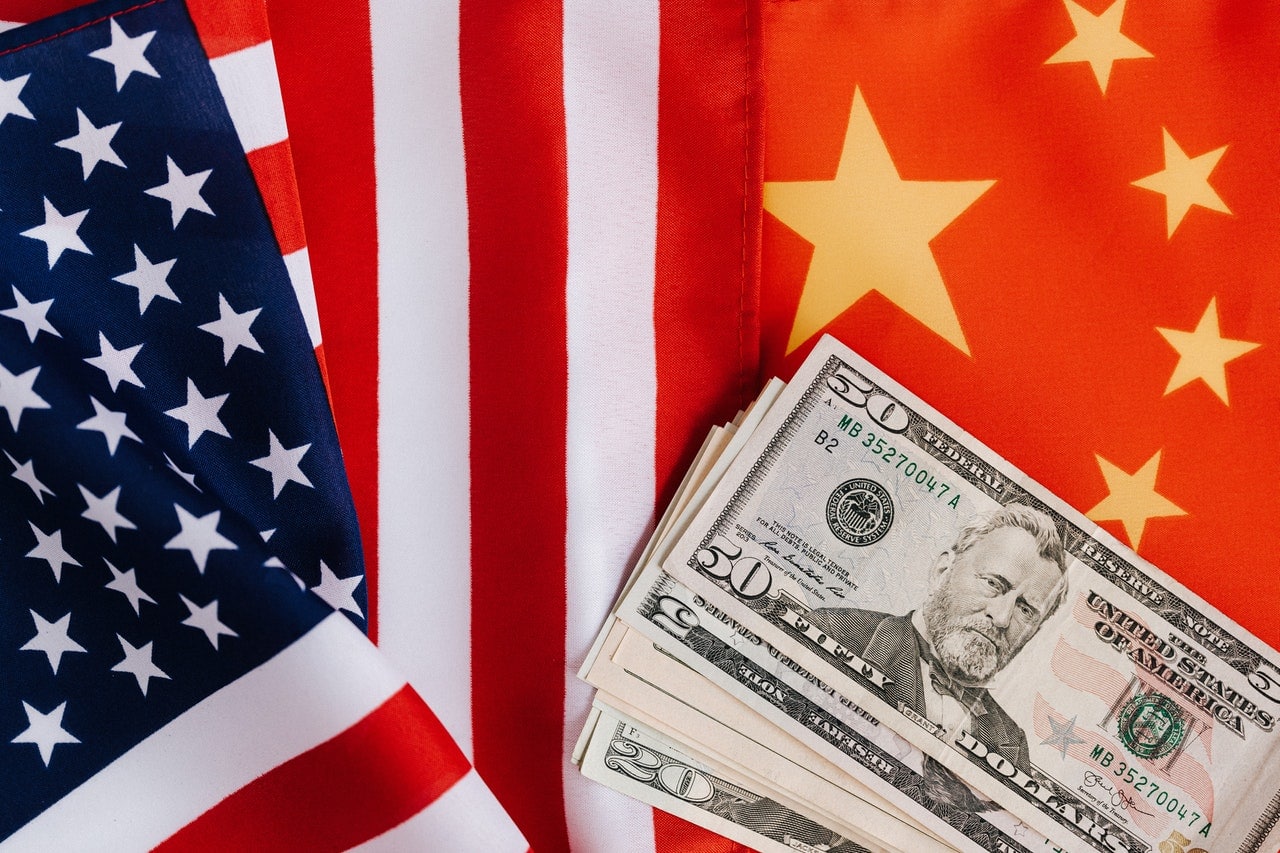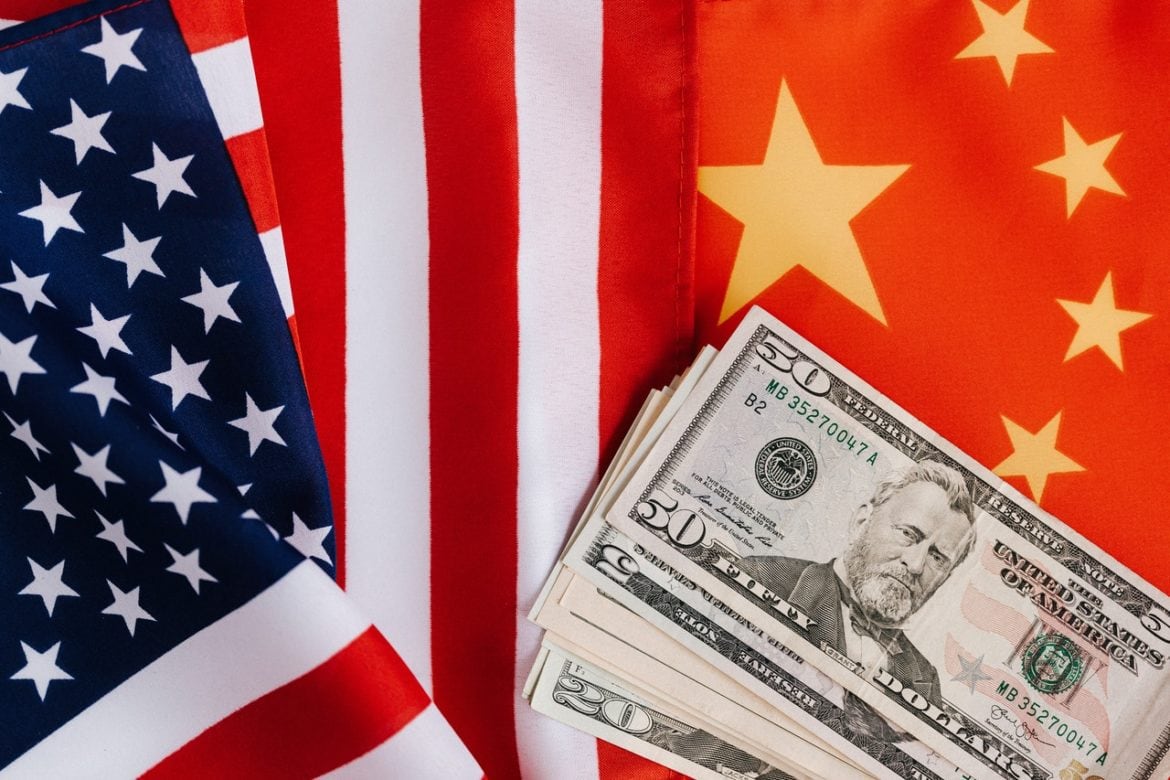 Shares of HSBC are trading 8.3% higher at 307.10p after reports that Ping An Insurance Group brought 10.8 million shares in the bank to cement its position as the largest shareholder.
Ping An now owns 8% of HSBC Bank. BlackRock is HBSC's second-largest shareholder with around a 6% stake. HSBC shares have been in freefall this year and are down over 50%.
Ping An sees value in HSBC after the crash
Ivan Li, director of investment research at Convoy Global Holdings, said: "Ping An boosting its stake is also a vote of confidence in HSBC's long-term fundamental."
He added, "However, it's hard to say whether HSBC's share price has bottomed out since banks globally are still hurt by low interest rates and narrowing margins."
The rise in HSBC shares is a welcome relief for investors. HSBC shares are trading near their 25-year lows and even after the spike today they are down sharply for the year losing almost half of its market capitalization.
While banking shares have fallen globally, HSBC has been among the worst performers. The rise in US-China tensions has hit HSBC's fortunes because the bank earns most of its profits from Hong Kong. Earlier this month, HSBC shares tumbled amid money laundering concerns.
US-China tensions
HSBC has been caught in the crossfire in the US-China tensions. HSBC's public support for China's controversial national security laws in Hong Kong has earned it the wrath of the US. The company acknowledge that these issues were weighing  on outlook, with chief executive Noel Quinn saying last month month that "current tensions between China and the U.S. inevitably create challenging situations for an organisation with HSBC's footprint."
But Quinn also sees an opportunity: "However, the need for a bank capable of bridging the economies of East and West is acute, and we are well placed to fulfil this role."
Meanwhile, China is not too pleased with HSBC bank either. Its participation in the US investigation into Huawei has irked China. Last week, China's Global Times newspaper that is considered a mounthpiece for the ruling Chinese Communist party, said that HSBC could be put on the "unreliable entity" list. The news added fuel to HSBC's sell-off and shares fell to a 25-year low.
Possible inclusion in China's "unreliable entity" list
"If the company is listed as an unreliable company by China, which looks certain since it's a Global Times article, the bank will be facing lots of difficulties to do business in China," said Banny Lam, at CEB International Investment Corp. He added, "They may have trouble expanding the mainland business, after investing so much there over the past few years."
Francis Lun Sheung-nim, the chief executive of Geo Securities in Hong Kong, thinks that to get out of the mess, HSBC should split its Asia business from the operations in Europe and America. "HSBC is a product of the colonial era. It was borne out of colonial privilege. It obtained a dominant position in the Hong Kong banking scene because of colonial privilege," said Lun. He added, "It is an anachronism in this age of nationalism."
HSBC suspended dividend earlier this year
In March, HSBC had to suspend its 2019 dividend as the Bank of England asked banks to cancel dividends to strengthen their balance sheet in the light of impending delinquencies due to the pandemic. The dividend suspension was not viewed favourably by many retail investors in Hong Kong. Ping An meanwhile does not seem perturbed by the dividend suspension.
"Ping An believes HSBC's suspension of dividend payments is a short-term issue and has been actively communicating with the lender about the possibility of restoring dividends in the future," said a company spokesperson.
From a valuation perspective, HSBC shares seem attractively valued with a price to book value multiple of 0.44x. Ratios below one as seen as a sign of undervaluation. HSBC's NTM (next 12-month) price to earnings multiple of 10.22x also looks reasonable.
Meanwhile, some analysts are not too optimistic on HSBC shares. "After the recent slump of its shares and also the news of Ping An Asset Management, it's just simply bounced back a little bit, but nothing more than a technical rebound," said Kingston Securities' Dickie Wong.
HSBC shares in 2020
HSBC shares made a 52-week high of 628.3p in October 2019 and fell to a 52-week low of 284.55 earlier this month. According to the consensus estimates compiled by MarketBeat, HSBC has eight sell ratings and seven hold ratings. Only two analysts have rated it as a "buy" or equivalent. HSBC's consensus price target of GBp 410.31 is a premium of almost 33% over current prices.