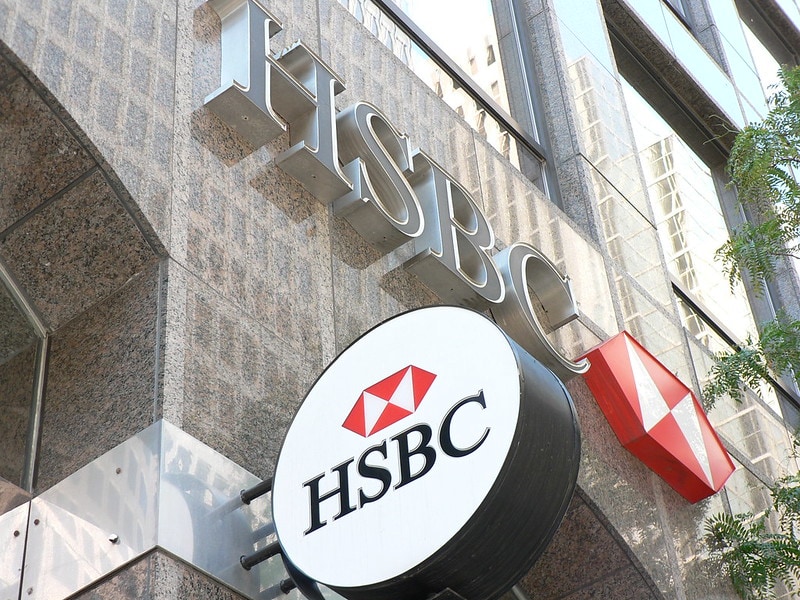 HSBC shares are trading down 6.2% at 285.05p early in the London session today amid allegations of money laundering.
The allegations have only added to the gloom for HSBC whose shares have lost over 50% this year amid the political fallout in Hong Kong – its biggest market and concerns over the pandemic taking a toll on the global banking sector.
HSBC shares are currently trading at their lowest level since at least 1995. Several media reports blamed the bank for money laundering, based on leaked SARs (suspicious activity reports) filed by financial institutions and banks filed with the US Department of Treasury's FinCEN (Financial Crimes Enforcement Network).
SAR reports name HSBC
The SARs that total over 2,100 have information on about $2 trillion worth of transactions between 1999 and 2017. The documents were shared by ICIJ (International Consortium of Investigative Journalists), which obtained the data from BuzzFeed News.
Earlier this month, FinCEN had warned against publishing the leaked content saying "unauthorized disclosure of SARs is a crime that can impact the national security of the United States."
Along with HSBC, German lender Deutsche Bank, London-based Standard Charted, and two US banks JP Morgan Chase and Bank of New York Mellon fid their names prominently in the leaked documents.
The SARs revealed that the banks moved funds for companies registered in tax havens such as the British Virgin Island. On many occassions the banks did not know the ultimate owner of these accounts, with the staff relying on Google searches to figure out the name.
"I hope these findings spur urgent action from policymakers to enact needed reforms," said Tim Adams, chief executive of the trade group Institute of International Finance. He added, "As noted in today's reports, the impacts of financial crime are felt beyond just the financial sector – it poses grave threats to society as a whole."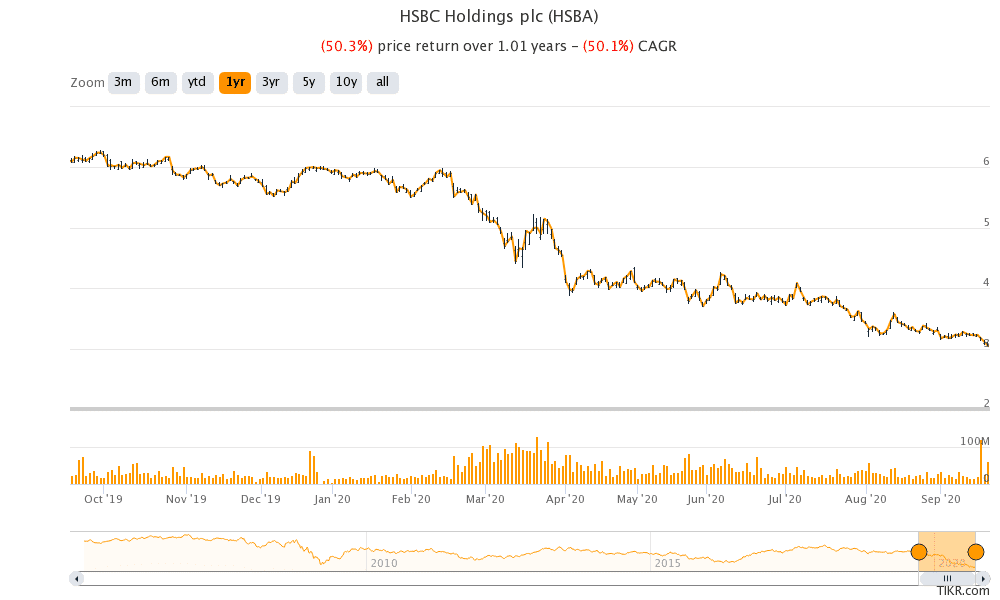 HSBC downplays the data leak
In its statement, HSBC sought to downplay the findings and said: "All of the information provided by the ICIJ is historical." It added that as of 2012, "HSBC embarked on a multi-year journey to overhaul its ability to combat financial crime across more than 60 jurisdictions." It also said that "HSBC is a much safer institution than it was in 2012."
HSBC's troubles predate the allegations
Meanwhile, HSBC, which gets over half of its profits from Hong Kong, wasn in trouble even before the money laundering allegations. In the first half of the year, it reported pre-tax profits of $4.3 billion—down 65% year over year. Its profits were way below what analysts were projecting.
The bank's revenues also tumbled 9% over the period. Europe's biggest bank also said that it could take a hit of almost $13 billion in credit losses, widening the previous estimate of $11 billion.
Hong Kong tensions
HSBC has been pivoting towards its more profitable business in China and Hong Kong. HSBC's public support for China's controversial national security law that was imposed in Hong Kong also earned it the wrath of the US and the UK. Mike Pompeo, US Secretary of State that has led the charge against China from issues ranging from TikTok to Huawei, called HSBC's move a "show of fealty" that "seems to have earned HSBC little respect in Beijing."
"Current tensions between China and the U.S. inevitably create challenging situations for an organization with HSBC's footprint," said Chief Executive Noel Quinn in a statement last month.
HSBC suspended dividend earlier this year
In March, HSBC had to suspend its 2019 dividend as the Bank of England asked banks to cancel dividends to strengthen their balance sheet in the light of impending delinquencies caused due to the pandemic.
The dividend suspension was not viewed favourably by many retail investors in Hong Kong. It paid an interim dividend of 10 cents per share each in the first three quarters of 2019.  HSBC intends to review its dividend policy later this year.
HSBC shares today
The London-listed shares of HSBC were trading at 285.05p at 11:30am London time today. HSBC shares opened at 296.5p and made an intraday low of 284.55p.
HSBC shares currently trade at an LTM (last 12-month) price to book value multiple of 0.48x. Multiples below 1x are generally seen as a sign of undervaluation. However, HSBC's valuation should be seen in light of its high business concentration in Hong Kong. Also, the banking sector would see major credit losses this year amid the COVID-19 pandemic. HSBC's forward price to earnings multiple is 11.11x.
According to the consensus estimates compiled by MarketBeat, HSBC has eight sell ratings and seven hold ratings. Only two analysts have rated it as a "buy" or equivalent. HSBC's consensus price target of GBp 410.31 is a premium of almost 43% over current prices.