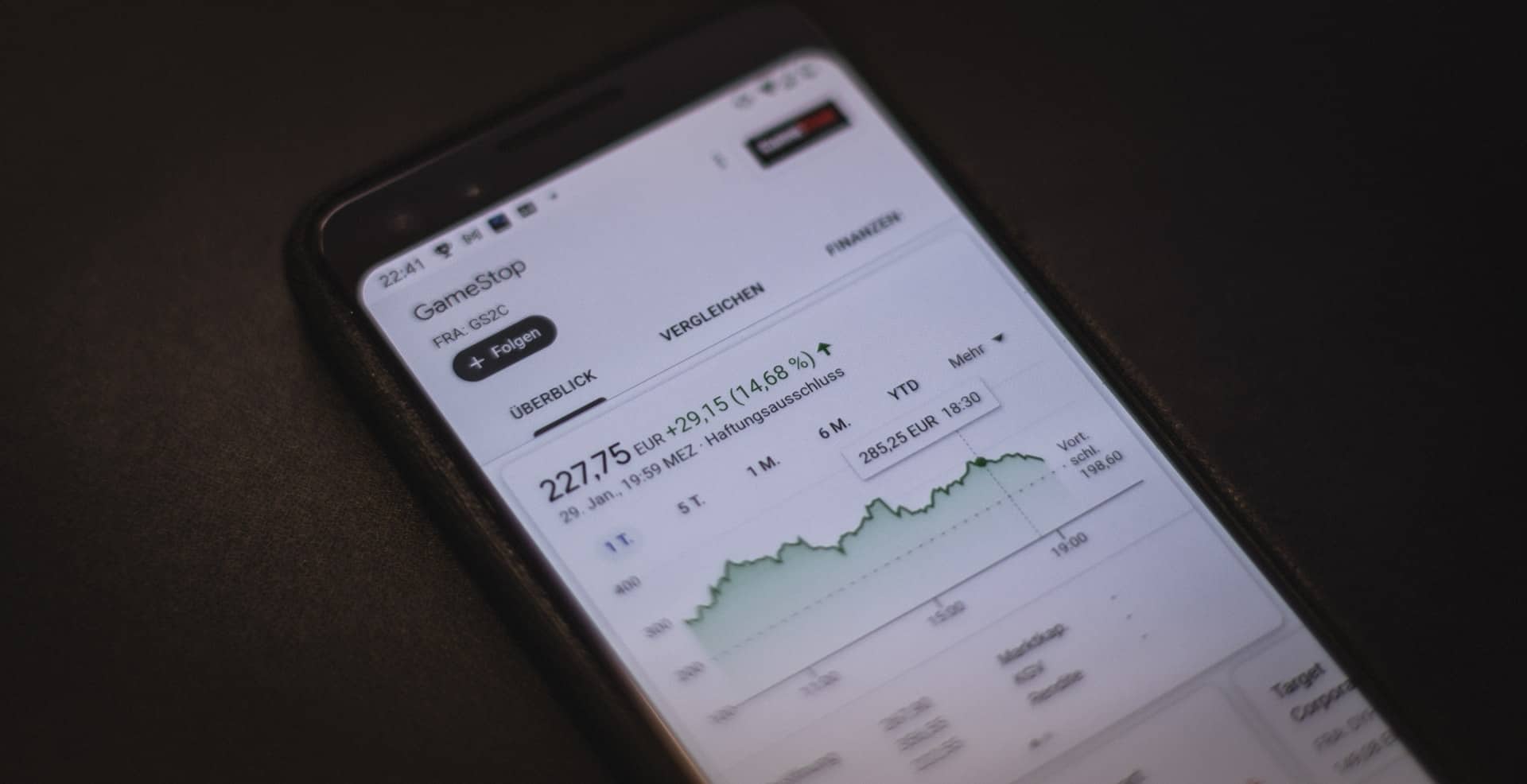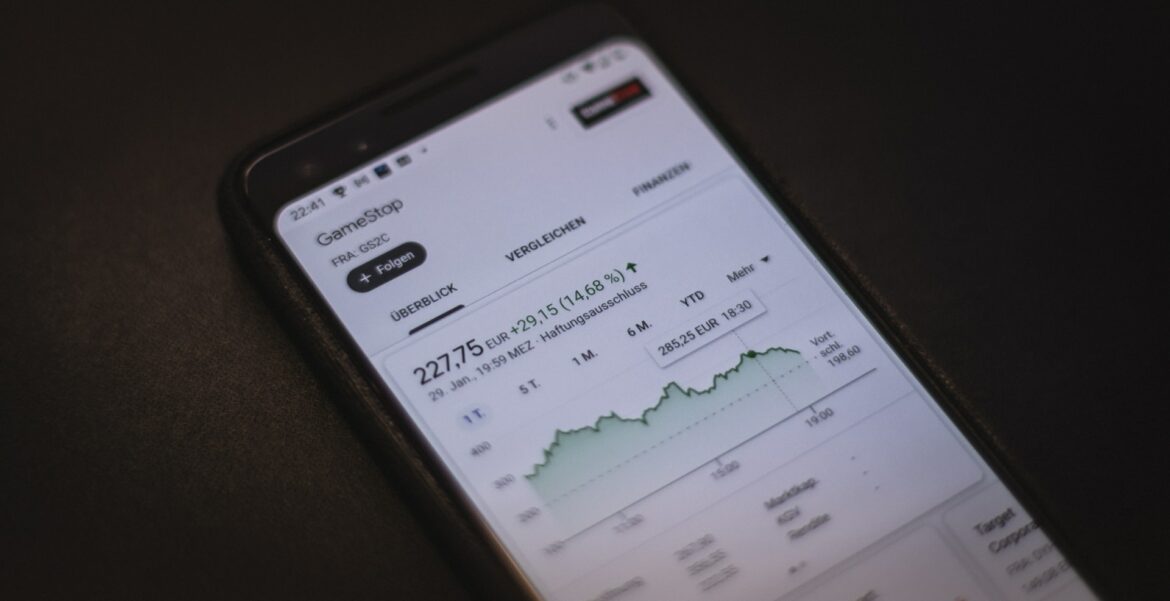 GameStop shares were trading sharply lower in US premarket price action today after its fiscal second-quarter 2022 earnings failed to please investors. Here are the key takeaways from the release and what analysts are saying about the results.
The post-earnings sell-off is nothing new for GameStop investors. The shares have fallen after the earnings release in 11 out of the last 13 quarters. It had tumbled after the first-quarter earnings release as well despite posting better-than-expected earnings. As for the fiscal second-quarter earnings, they were a mixed bag.
GameStop second-quarter earnings
GameStop reported revenues of $1.18 billion in the quarter which were ahead of the $942 million that it had posted in the corresponding period last year. This is the second consecutive quarter when the company's sales have grown on a yearly basis. The topline was ahead of the $1.12 that analysts were expecting. The gaming retailer has broken its long streak of falling revenues. Prior to the first quarter, its sales had fallen for nine consecutive quarters. Meanwhile, there is also a low base effect at play here as GameStop's revenues had tumbled last year due to the store closures.
GameStop posted wider than expected loss
While GameStop posted better than expected revenue growth in the quarter, its losses were wider than expected. It posted a loss per share of 85 cents. While it was narrower than the $1.71 per share loss that it had posted in the corresponding quarter last year, it was worse than the 67 per share loss that analysts were expecting.
Meanwhile, like fellow meme shares, GameStop has capitalised on the steep rise in its share price to issue more shares. It raised $1.1 billion in June through a share offering and ended the quarter with total cash and restricted cash of $1.78 billion. The company has repaid all of its long-term debt and only had a $47.5 million low-interest loan on its books which is associated with the French government's pandemic response.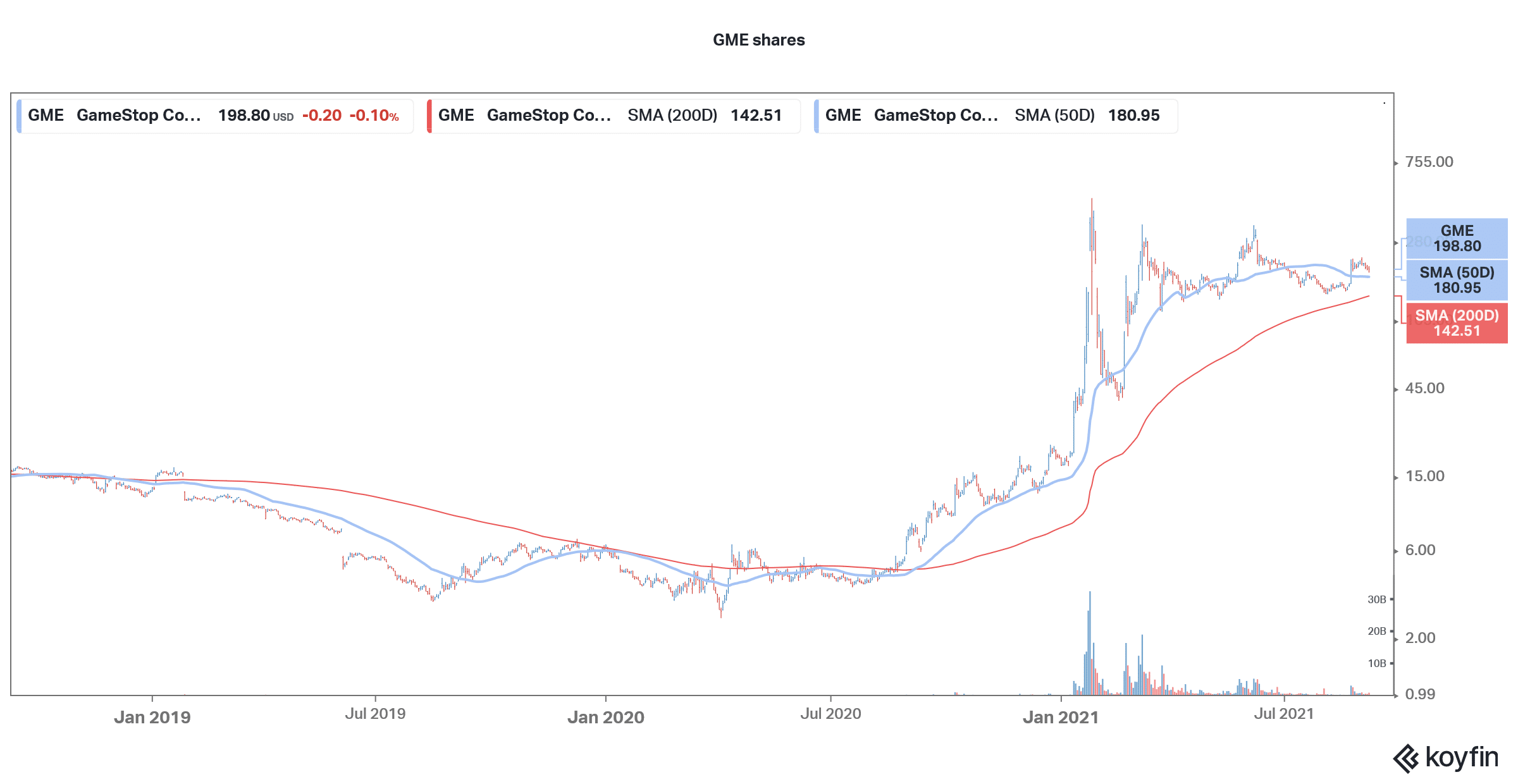 No analyst questions this time also
Like in the previous two earnings release, GameStop did not take any analyst questions. In an apparent bid to directly connect with shareholders, especially the retail traders who are quite bullish on the company, GameStop held a live stream on YouTube that lasted for around 10 people and had over 22,000 people tuned in.
Key unanswered questions
Since there was no cross-questioning and the earnings call was one-way communication, a lot of questions remain unanswered. Firstly, while the company has a new CEO, who is an ex-Amazon executive, there weren't many updates on the growth prospects for GameStop. While the company had previously said that it intends to increase its target market fivefold, there have been scant details on the plans so far.
Also, the company did not talk about the SEC enquiry which it had disclosed during the previous earnings release. In the fiscal first-quarter earnings call, it had said "We are in the process of reviewing the request and producing the requested documents and intend to cooperate fully with the SEC staff regarding this matter." However, it added, "This inquiry is not expected to adversely impact us."
It's a long road for GameStop
It's a long haul however for GameStop as it works on a transformation strategy. "We have a lot of work in front of us and it will take time," activist investor and GameStop chairman Ryan Cohen told shareholders in June. He added, "We are trying to do something that nobody in the retail space has ever done, but we believe we are putting the right pieces in place and we have clear goals: delighting customers, and driving shareholder value for the long term."
Cohen also lauded the retail shareholder base which has been backing GameStop's turnaround even as Wall Street sees the other way. According to Cohen, "We're fortunate to have such a special group of investors holding the company's shares." He added, "You guys inspire us to think bigger, fight harder and work longer each day."
How analysts reacted to the earnings
Meanwhile, analysts don't seem too impressed with the company's earnings. David Trainer, CEO of New Constructs LLC said that the improvement in earnings is reflective of the broader uptrend in the economy. Companies whose revenues tumbled last year due to the lockdown restrictions have been posting higher earnings this year on pent up demand. However, and as Trainer pointed out, the company is still losing money. "If they won't turn a profit in this kind of environment, when will they?" asked Trainer.
Vital Knowledge's Adam Crisafulli has a more nuanced view and believes that the earnings release is a non-event. "This stock is 90% psychology/momentum and 10% fundamentals, so in many ways it doesn't matter what the quarterly results are," he said in his release. There certainly is merit in the argument as the rise in GameStop shares has been speculative, built around the turnaround story under Cohen.
The turnaround strategy
Unfortunately for investors, we don't have many details about the turnaround. The management's refusal to take analysts' questions hasn't helped bring any transparency to this meme share either.
Meanwhile, GameStop shares were trading almost 8% lower in US premarket price action today. The shares have a 52-week trading range of $5.87-$483 and despite the crash, it is still trading with a year-to-date gain of over 1,050%.