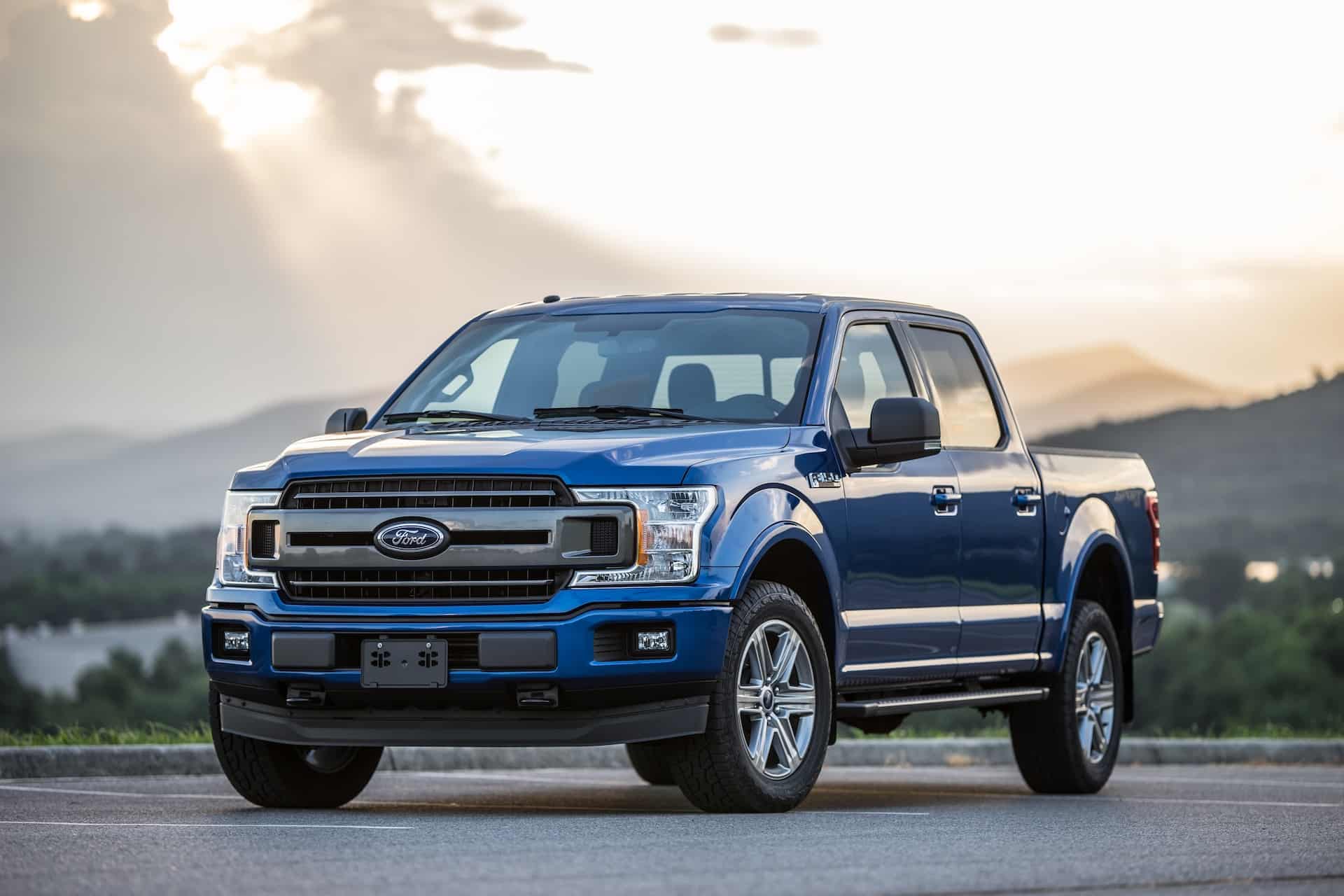 Amid the ongoing stalemate between the United Auto Workers (UAW) union and Detroit's Big Three – which includes Ford (NYSE: F), General Motors (GM), and Stellantis (NYSE: STLA), the union has now expanded the strike to Ford's Kentucky plant which is its company's largest and most profitable plant.
Ford shares are trading lower in US premarket price action today amid the worsening relations between UAW and automakers. The UAW said on X (formerly Twitter) "The 8,700 UAW members at Ford's iconic and extremely profitable Kentucky Truck Plant have joined the Stand Up Strike after Ford refuses to make further movement in bargaining."
UAW strike expands to Ford's Kentucky plant
AW President Shawn Fain said, "We have been crystal clear, and we have waited long enough, but Ford has not gotten the message."
Fain added, "It's time for a fair contract at Ford and the rest of the Big Three. If they can't understand that after four weeks, the 8,700 workers shutting down this extremely profitable plant will help them understand it."
The Kentucky plant generates annual revenues of $25 billion for Ford and makes profitable models like Ford Super Duty pickups along with the Ford Expedition and the Lincoln Navigator.
Ford reacts to UAW strike
In its statement, Ford denounced the strike at its plant and said that the "decision by the UAW to call a strike at Ford's Kentucky Truck Plant is grossly irresponsible but unsurprising given the union leadership's stated strategy of keeping the Detroit 3 wounded for months through 'reputational damage' and 'industrial chaos.'"
The automaker's statement is an apparent reference to leaked private chats of UAW communications director Jonah Furman in which he said that the union's public posturing of issues strikes as causing "recurring reputations damage and operational chaos"
Ford also warned that the strike could potentially impact operations that employ over 100,000 people while adding it has an "outstanding offer" for unions and "has been bargaining in good faith this week on joint venture battery plants."
What offer has Ford made to the UAW?
Earlier this month, Ford made its seventh offer to UAW ever since August 29. In that offer, it promised product commitments for every UAW plant in America and stressed that there wouldn't be any job losses due to the battery plant. It also offered profit sharing including for temporary workers.
Fooffered a wage hike of more than 20% to permanent workers over the four-year period. It also offered to raise pay for temporary workers to $21 per hour.
In its release, Ford CEO Jim Farley said, "We've put an offer on the table that will be costly for the company, especially given our large American footprint and UAW workforce, but one that we believe still allows Ford to invest in the future."
Meanwhile, Ford's offer failed to cut ice with the union which is seeking a 40% pay hike. Notably, while legacy automakers are currently posting record profits, analysts believe that it is the cyclical peak for their earnings. As automakers transition to electric cars their profitability might fall in the medium term.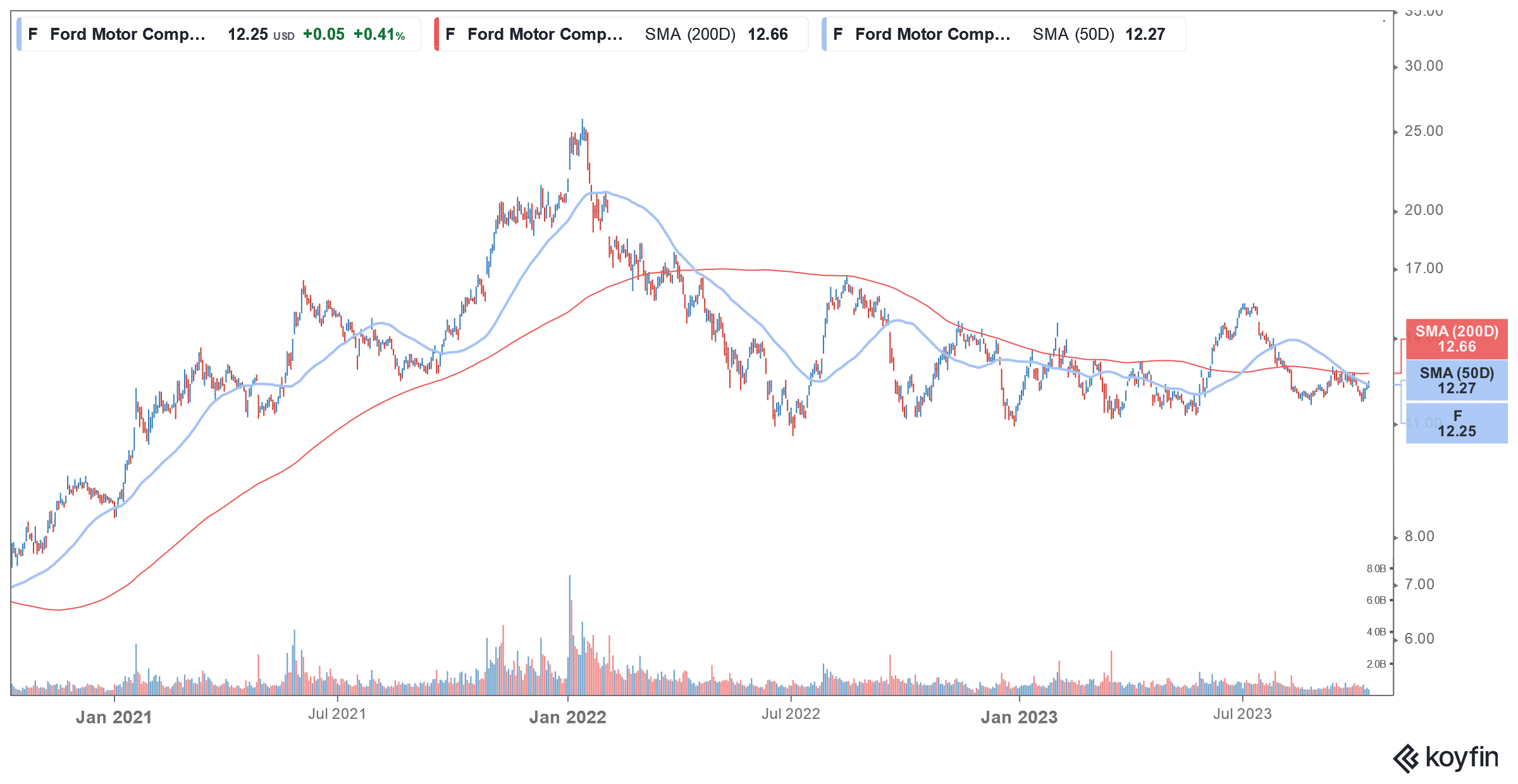 Ford expects massive EV losses in 2023
For instance, Ford expects its electric vehicle (EV) business to lose $4.5 billion in 2023 which is 50% higher than its previous forecast. The company also scaled back its EV production targets and said that it now expects to hit an annual EV production capacity of 600,000 EVs only by 2024 versus the previous guidance of 2023.
As for the 2 million EV production guidance by 2026, the automaker said, "we maintain flexibility on where we reach when we reach two million total EV global capacity because we are balancing growth, profitability, and returns."
Ford blamed the EV price war and said, "While EV adoption is still growing, the paradigm has shifted. EV price premiums over internal combustion vehicles fell more than $3,000 in the second quarter and nearly $5,000 in first half. We expect the EV market to remain volatile until the winners and losers shake out."
Farley blamed the EV price war
During the earnings call, Farley said, "The near-term pace of EV adoption will be a little slower than expected, which is going to benefit early movers like Ford."
Notably, while US EV sales have risen multifold, they still account for a single-digit percentage of the total EV sales which is much lower than Europe as well as China. Incidentally, every third car sold in China is either a battery electric or plug-in hybrid and BYD has risen to become the biggest seller of new energy vehicles (NEVs) globally.
Farley meanwhile expressed optimism over its EV portfolio and said, "EV customers are brand loyal and we're winning lots of them with our high-volume, first-generation products; we're making smart investments in capabilities and capacity around the world; and, while others are trying to catch up, we have clean-sheet, next-generation products in advanced development that will blow people away."
Ford to focus on hybrids
Meanwhile, while most other automakers are focusing on battery electric cars, Ford said that it would increase its focus on hybrids. The company said that it would add hybrid versions for more models and Farley stressed "the customer really likes is when we take a hybrid system that's more efficient for certain duty cycles and then we add new capabilities because of the batteries."
Farley added, "We have been surprised, frankly, at the popularity of hybrid systems for F-150." He said that Ford would offer more hybrid vehicles in the future."
Analysts on F shares
Meanwhile, while some analysts are getting bearish on Ford shares amid the stalemate with the UAW, Bank of America today reiterated the share as a buy. In its note, it said, "We see this move from the UAW as concerning given that Ford gave the largest concessions to the union among the Detroit Three. It is possible, however, that since Ford has been the most accommodating, the UAW might believe it can obtain additional concessions by increasing the pressure."
F share is meanwhile down over 3% in US premarkets today and looks set to continue its dismal run in 2023.