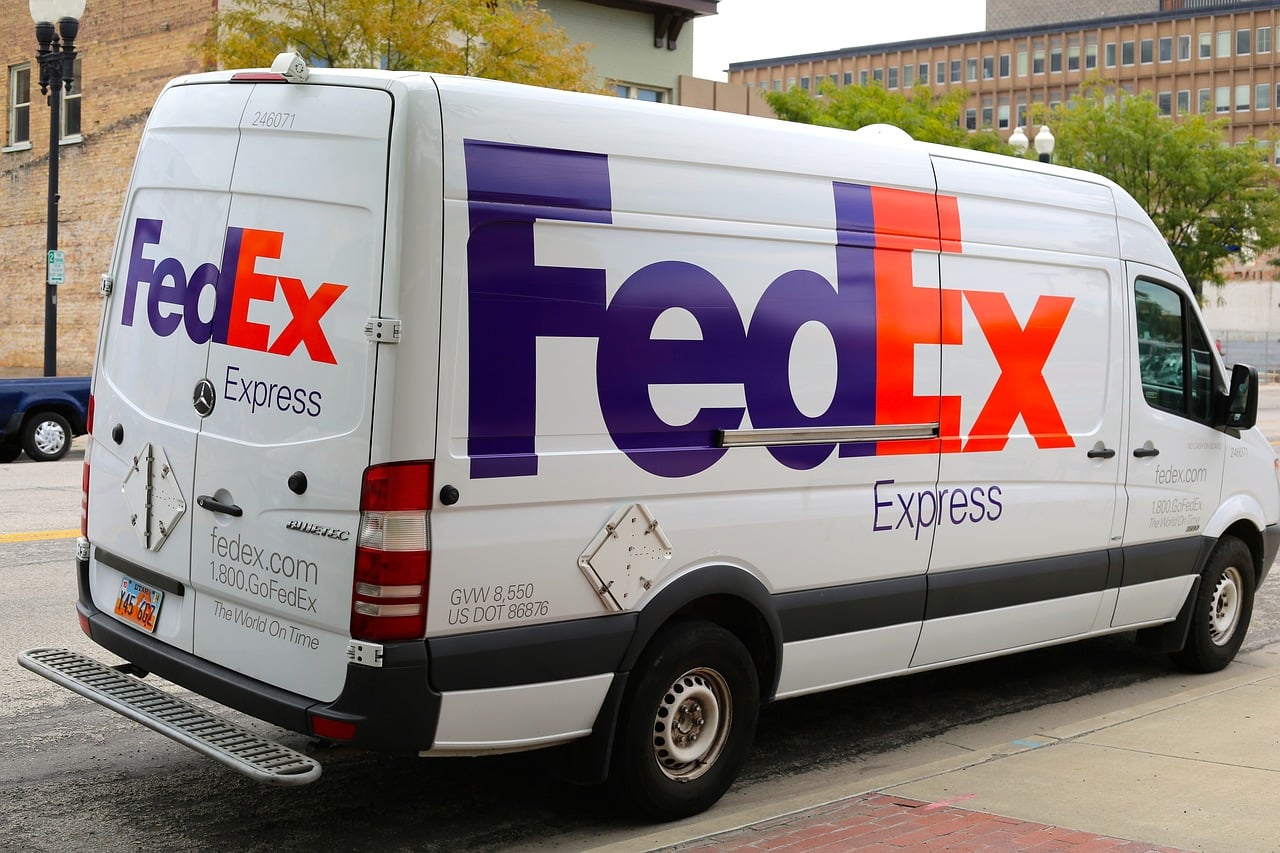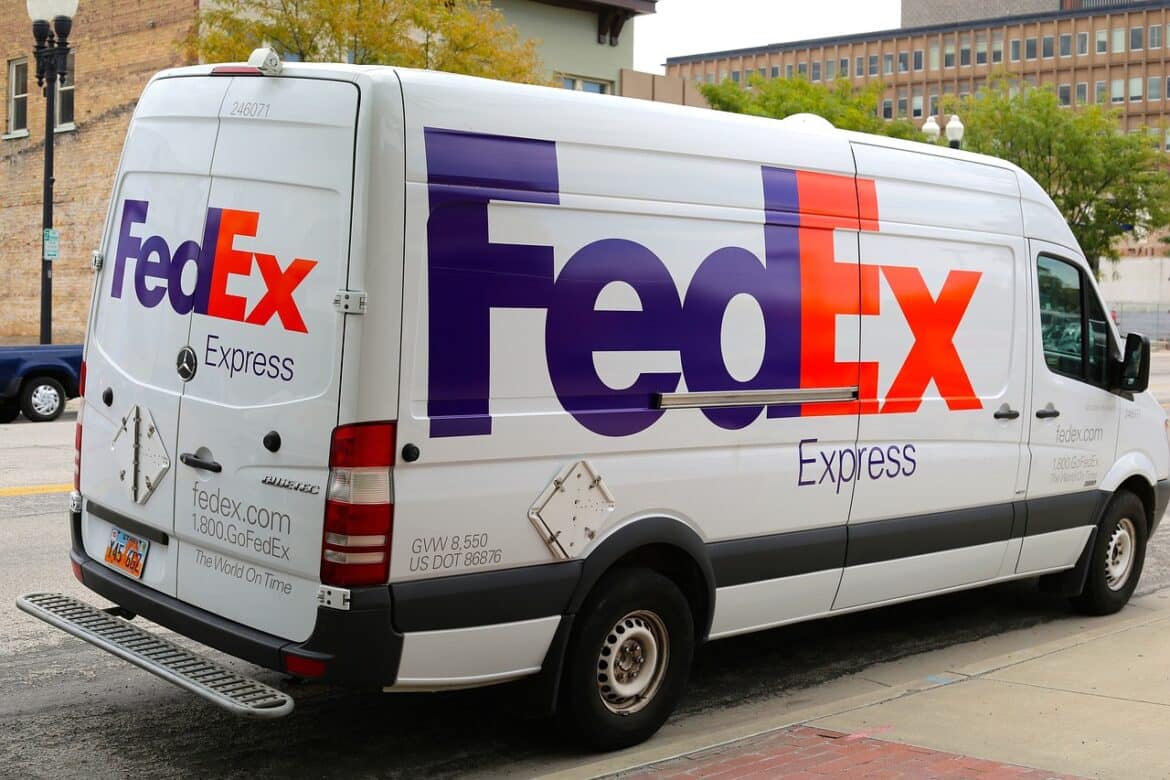 FedEx (NYSE: FDX) shares are trading sharply higher in US premarket price action today after it reported better-than-expected earnings for its fiscal third quarter of 2023 and also raised its full-year guidance.
FedEx reported revenues of $22.17 billion in the quarter that ended in February. Its revenues trailed analysts' estimate of $22.74 billion and were also lower than the $23.6 billion that it reported in the corresponding quarter last year.
FedEx shares rise on Q3 earnings beat
While FedEx's fiscal third quarter revenues fell short of analysts' estimates, it more than made up with the earnings beat. Its adjusted EPS of $3.41 was ahead of the $2.73 that analysts were expecting. It posted an adjusted EPS of $4.59 in the third quarter of the fiscal year 2022.
In its release, FedEx said, "Third quarter results were negatively affected by continued demand weakness, particularly at FedEx Express. In addition, operating income was negatively affected by the effects of global inflation, partially offset by U.S. domestic yield improvement and cost-reduction actions."
FedEx also raised its full-year guidance
FedEx also raised its guidance for the full year and now expects annual adjusted EPS to be between $14.60-$15.20, as compared to the previous guidance of $13-$14. In his prepared remarks, FDX CEO Raj Subramaniam said, "We've continued to move with urgency to improve efficiency, and our cost actions are taking hold, driving an improved outlook for the current fiscal year."
Notably, as the topline growth has come down and higher inflation has led to higher expenses, most US companies are looking at measures to cut costs. FedEx also has a transformation plan DRIVE which it says is "a comprehensive program to improve the company's long-term profitability and achieve its financial targets."
FedEx intends to lower its annual costs by $4 billion structurally by the end of its fiscal year 2025. As part of its cost-cut measures, last month it announced that it would eliminate around 10% of senior management roles.
FDX to hold a DRIVE event
In response to an analyst question on incremental DRIVE cost savings in the fiscal year 2024, FDX CFO Michael Lenz said "we are holistically adjusting the cost base on all dimensions, all areas. Every dollar is under scrutiny."
He however said that the company would provide more granularity on the DRIVE program at the upcoming event on April 5.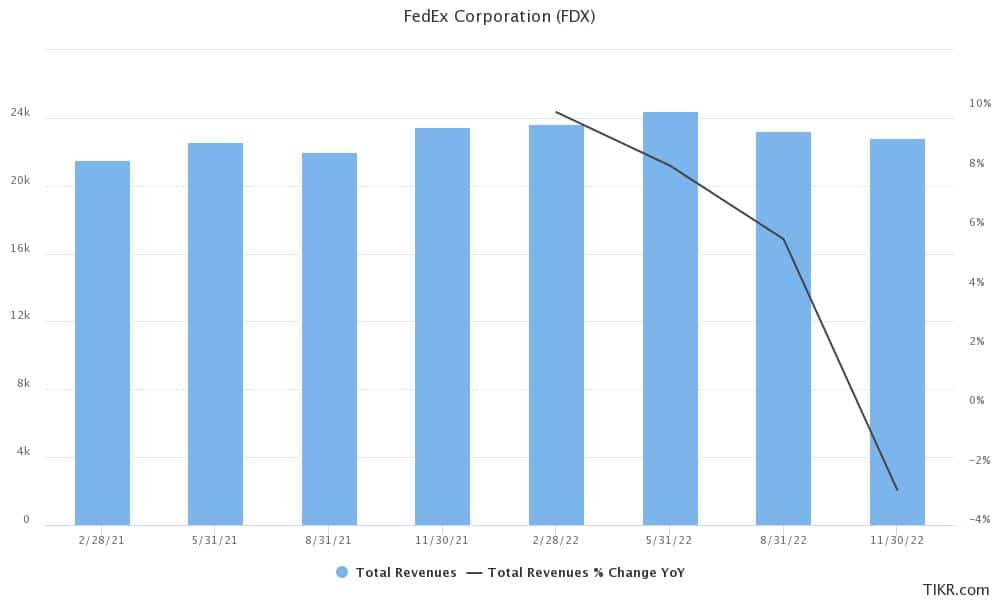 FedEx on the demand environment
Earnings of logistics companies like FedEx also provide insights into the US as well as the global economy. FedEx was circumspect on the demand outlook and during the earnings call, Lenz said, "Volume declines continued throughout the quarter. While still negative, U.S. Domestic Express, International Priority and Ground Package trends improved somewhat into February on a sequential basis."
He added, "As we look to the fourth quarter, we expect volume declines to continue moderating at Express and Ground as we lap the onset of softer volumes."
In line with tepid demand, previously the company lowered its annual capex guidance to $5.9 billion which is $900 million lower than the original guidance.
In the next fiscal year, FedEx expects the capex to be similar to the fiscal year 2023 in dollar terms. However, as a percentage of sales, it expects the metric to be lower.
FDX gave a recession warning last year
Notably, during the earnings call for the fiscal first quarter of 2023 last year, FedEx gave a grim warning on the economy and also withdrew its full-year guidance.
Subramaniam said, "We're seeing that volume decline in every segment around the world, and so you know, we've just started our second quarter." He went on to add, "The weekly numbers are not looking so good, so we just assume at this point that the economic conditions are not really good."
He also said that we might be headed towards a worldwide recession. The company's commentary led to a fall in US share markets especially the e-commerce names like Amazon.
How analysts reacted to FedEx fiscal third-quarter earnings?
While FedEx shares are up around 11% in premarkets today, Rival UPS is up around 3%. Tim Seymour, the chief investment officer of Seymour Asset Management holds both the shares but said that at current levels he finds FedEx as a better bet.
Speaking with CNBC he said, "The multiple is a little more attractive when you consider where we are with markets right now."
Karen Finerman, CEO of Metropolitan Capital Advisors, who owns UPS is sticking with the shares even as she finds FedEx also an attractive bet.
Referring to FedEx's valuation discount as compared to UPS, she said, 'They deserve to make some of that [valuation gap] up. And one thing FedEx has is a little more international exposure, which is probably a good thing. To the extent that China opens, they have a little more exposure than UPS outside the United States."
Recession fears rise
Meanwhile, recession fears have risen amid the banking crisis. Many economists believe that the odds of a US recession have risen due to the troubles at regional banks. Bond guru Jeffrey Gundlach said that the steepening of the US yield curve points to an "impending recession."
Demand for logistics companies like FedEx tends to come down during periods of economic turmoil.
All said life has come full circle for FedEx. During the COVID-19 lockdowns as online sales soared, FedEx also saw a spike in revenues. Amid the labour shortage in early 2022, it scrambled to hire workers and even paid higher salaries.
However, as consumer behaviour reverted to pre-pandemic levels and sales as brick-and-mortar stores picked up, e-commerce demand growth slowed down.
Former stay-at-home winners like Amazon are way below their highs as they grapple with slowing demand.
Meanwhile, amid optimism towards its cost-cut efforts, FedEx shares are outperforming the broader markets in 2023 and were up 15% YTD based on yesterday's closing prices. Looking at the premarket price action, it might further widen its outperformance versus the indices.