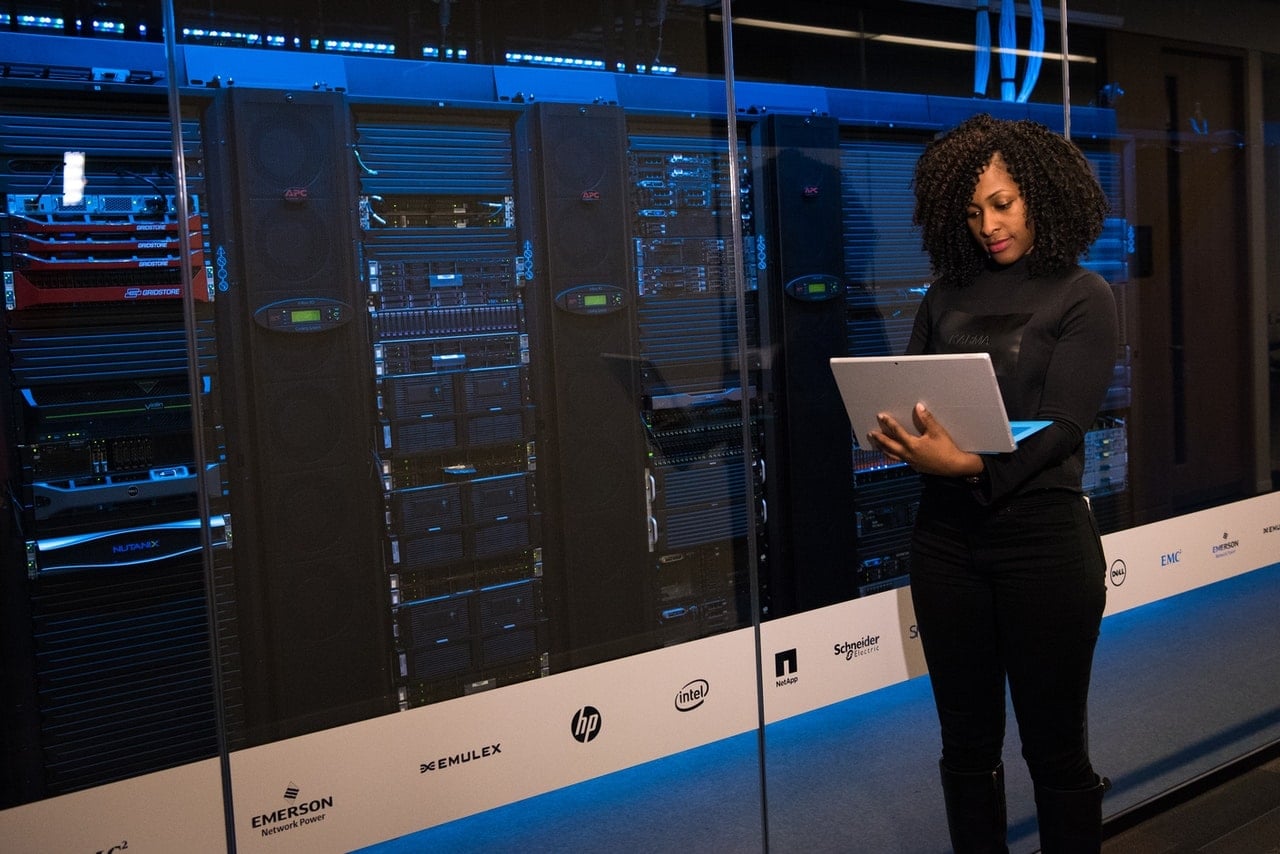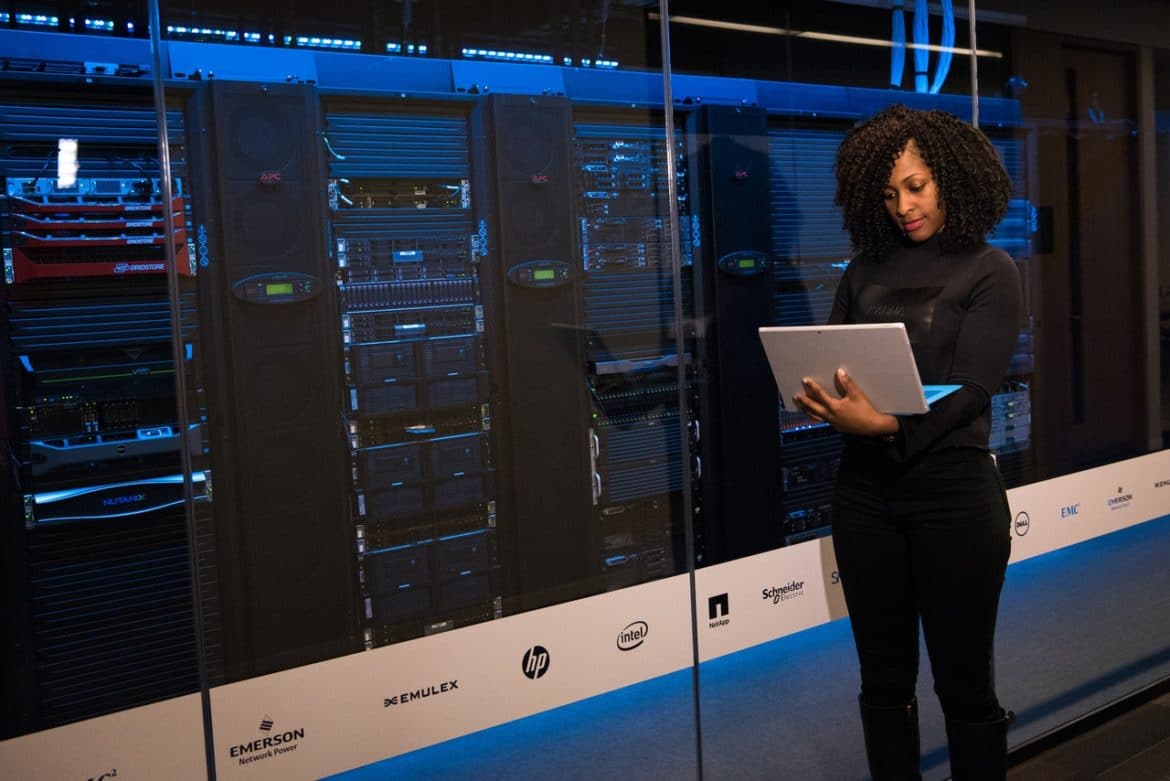 Fastly shares were trading down around 25% in pre-markets today after the company lowered its third quarter revenue guidance. Mad Money host Jim Cramer sees the crash as a buying opportunity.
Fastly released preliminary third quarter earnings
Cloud computing company Fastly released its third quarter preliminary revenues yesterday and lowered its guidance from $73.5-$75.5 million to $70-$71 million. "Due to the impacts of the uncertain geopolitical environment, usage of Fastly's platform by its previously disclosed largest customer did not meet expectations, resulting in a corresponding significant reduction in revenue from this customer," the company said in its statement. It added, "During the latter part of the third quarter, a few customers had lower usage than Fastly had estimated,"
The company did not name the company but during the second quarter earnings call, it had said that TikTok is its largest customer accounting for around 12% of its first half 2020 revenues.
Lower revenues from TikTok
Last month, TikTok agreed to partner with Walmart and Oracle in a bid to evade the ban in the US. The company agreed to the deal after rejecting Microsoft's bid.  Both Oracle and Walmart shares soared after the deal was announced.
In its statement, TikTok had said, "Oracle will become our trusted technology partner, responsible for hosting all US user data and securing associated computer systems to ensure US national security requirements are fully satisfied." It added, "We are currently working with Walmart on a commercial partnership as well."
An atypical disclosure from Fastly
Fastly is scheduled to release its third quarter earnings later this month. It is unusual for the company to revise its guidance barely two weeks before the earnings release. While admitting to the unusual update, Fastly CEO Joshua Bixby said that "the current global environment has in some ways fueled our business, but has also created areas of uncertainty."
He added, "While our preliminary third quarter results reflect the challenges of a usage-based model, we believe the fundamentals of Fastly's business remain strong, as does demand for our platform."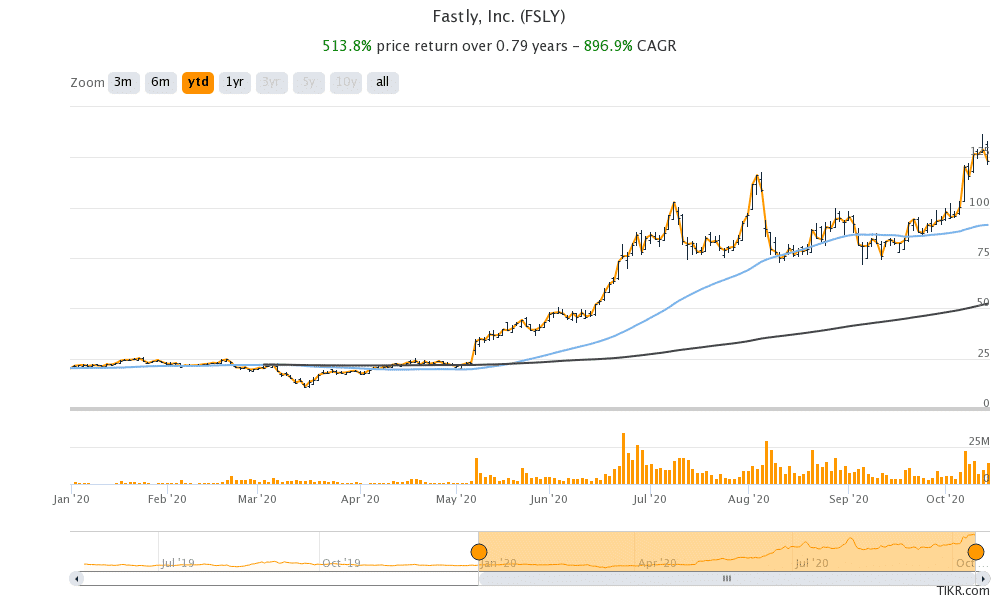 Jim Cramer sees a buying opportunity in Fastly shares
Jim Cramer, the host of Mad Money show on CNBC sees a buying opportunity in Fastly shares after the crash. "The fact is this is a wild trader that was due for big sell-off anyway because … there was too much ignorant money in Fastly," said Cramer. He added, "Now the stock has been significantly de-risked, the ignorant money is fleeing like rats on a sinking ship, and I actually like it more."
Fastly's valuation
Cramer also said that "If it keeps falling and you can get in the seventies, maybe you start a position and get ready for some stabilization." At the same time, he also referred to the high valuation of the Fastly shares.
Calling Fastly, "very expensive" before the crash, he said, "at the close, it was selling for 32 times next year's sales forecasts, which is probably among the five most expensive stocks I follow."
Berkshire Hathaway has also pivoted towards tech shares
Zoom Video Communications and Snowflake trade at even exorbitant valuations. However, soaring valuations in tech shares haven't deterred investors. Berkshire Hathaway also co-invested in Snowflake IPO along with Salesforce. This is despite Berkshire Hathaway's chairman Warren Buffett's dislike for tech companies. He has also advised against IPOs several times. Apple is Berkshire Hathaway's largest holding. It also has Amazon in its portfolio although it wasn't Buffett but a different investment manager that brought Amazon shares.
How analysts' rate Fastly shares?
According to the estimates compiled by MarketBeat, Fastly has an average 12-month price target of $73.09, a discount of 41% over its yesterday's closing prices. The lowest price target for the Fastly shares is $24 while $110 is its highest price target.  Of the 12 analysts actively tracking Fastly, six have given it a buy rating while three have rated it as a hold or some equivalent. The remaining three analysts rate it as a sell.
Fastly shares are up 513% so far in 2020 based on yesterday's closing prices. It hit a 52-week low of $10.63 in March and a 52-week high of $136.50 this month. It was trading over 27% lower in pre markets at $88.98 today.