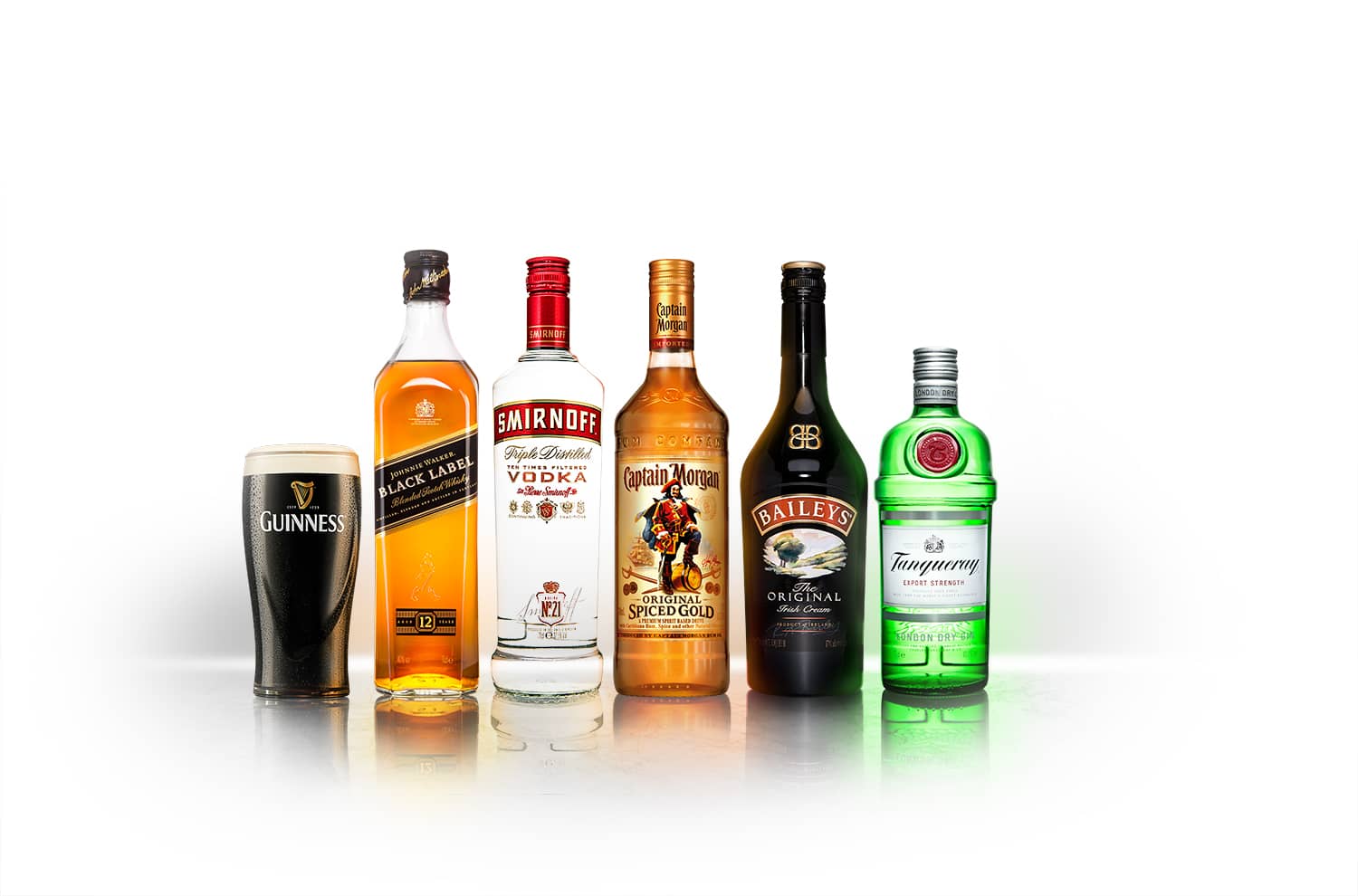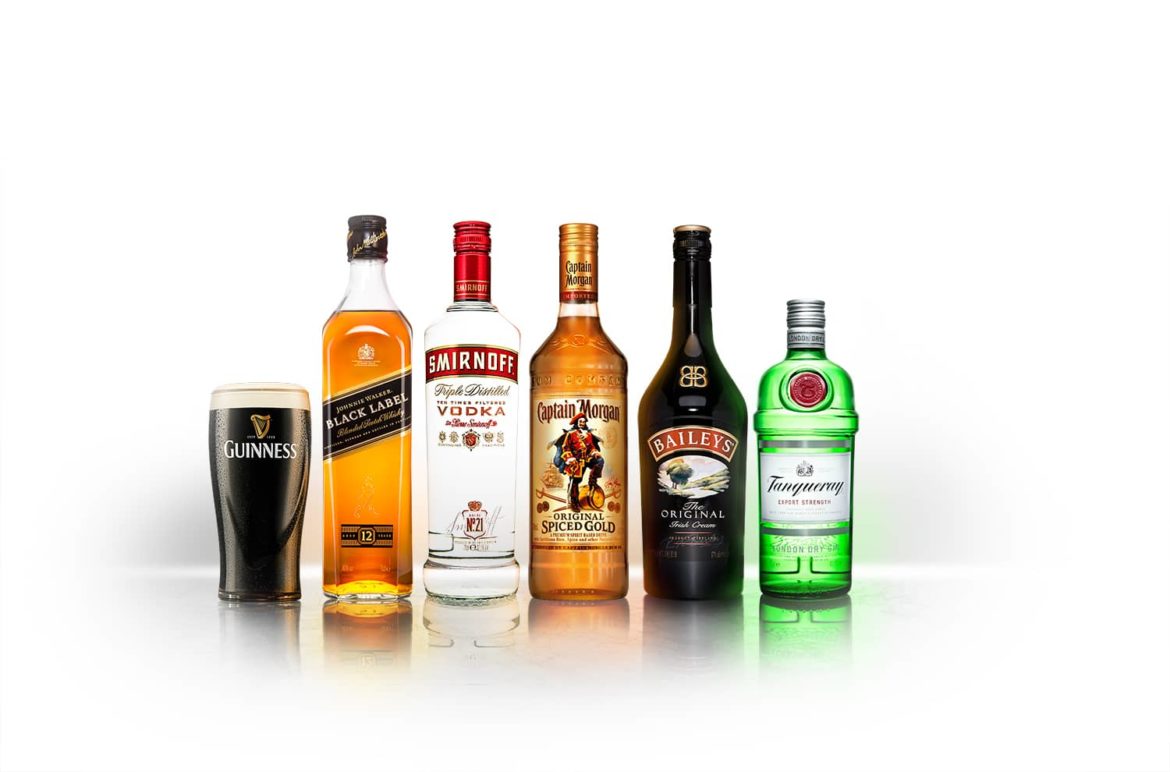 Diageo shares could be heading to new heights in the next few weeks. A month-long consolidation phase might end in a sudden uptick, with an increasing number of analysts  jumping on the bull wagon.
Only a few days ago, Credit Suisse laid out its bull case for the British spirits maker, upping its recommendation from 'neutral' to 'outperform', while raising the firm's 12-month price target to 3,450p – up from a previous Diageo (DGE) share price forecast of 2,750p per share.
The Swiss bank highlighted that Diageo's "higher exposure to the robust US market" could provide a boost for the business despite the latest slowdown seen in Europe amid a second wave of lockdowns, while pointing to Diageo shares as possibly trading at a discount compared to those of its rivals – i.e. Pernod Ricard – which presents an opportunity to investors.
Meanwhile, Deutsche Bank analysts have also upped their recommendation for Diageo shares, changing their rating to buy earlier today, while also boosting their 12-month target to 3,900p – up from a previous forecast of 2,850p.
Deutsche believes that the firm's portfolio of spirits is much better positioned to profit in a post-pandemic scenario, compared to other product categories such as beer and soft drinks, while a recent "premiumization" trend seen in Europe could favour the brand's high-end product line.
Shares of the British spirits producer have reacted positively to both of these price target hikes, with the price moving 2.3% higher this morning in mid-day stock trading activity in London at 2,945p per share.
However, the price has failed to hold its ground above the 3,000p level lately, although that situation could change as this bullish tone from analysts may draw the attention of institutional buyers over the next few weeks.
How have Diageo shares performed so far this year?
Despite the latest upticks seen by Diageo shares, the stock is still trading at an 8% loss since the year started, as a strong resurgence of the virus in Europe weighs on the firm's short-term outlook.
However, November has been a particularly favourable month for Diageo, as positive news on the vaccine front lifted the stock almost 10% on 9 November – the day  Pfizer (PFE) announced the efficacy of its vaccine – while the rally continued on 16 November when American biotech firm Moderna (MRNA) also showed positive results in its vaccine trials.
Meanwhile, despite those upticks, the price action has failed to hold ground above the firm's May highs of 2,980p per share, but it could soon break above those levels if the latest sideways consolidation ends positively.
What's next for Diageo shares?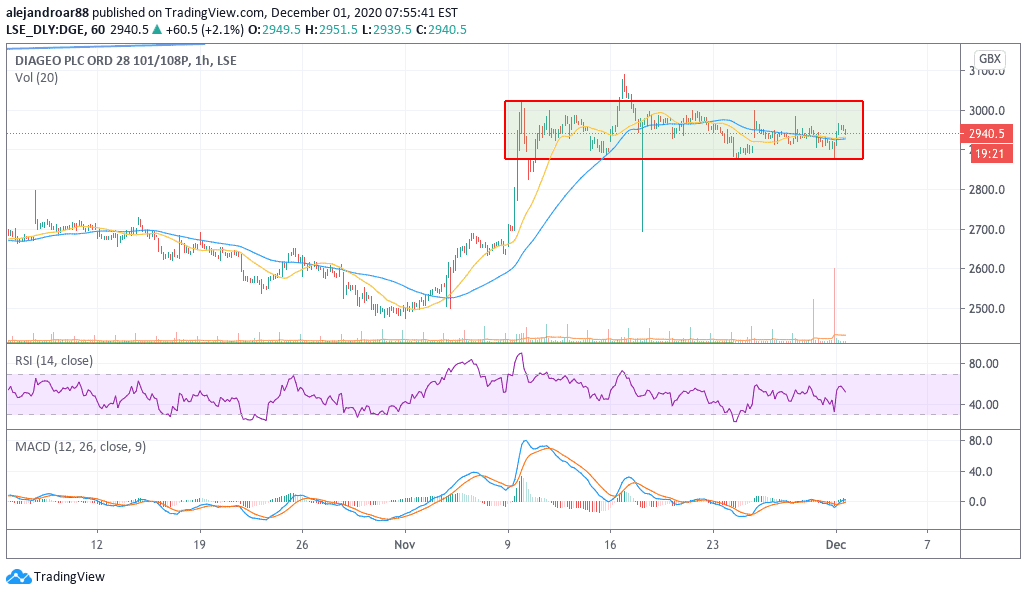 The hourly chart above shows how Diageo shares have been in consolidation mode since their 9 November push, with the price making a double floor at 2875p per share in the past few sessions.
This floor could serve as a launching pad for Diageo, especially if one considers that the upside resulting from these price target hikes currently represents a 32%, if Deutsche's forecast is correct, and 17% if Credit Suisse's projections play out as expected – based on today's price.
Although there is no guarantee that such a move will happen imminently, analysts' bullishness is often followed by institutional buying – that can quickly boost the price if the demand for the shares starts to pick up sharply.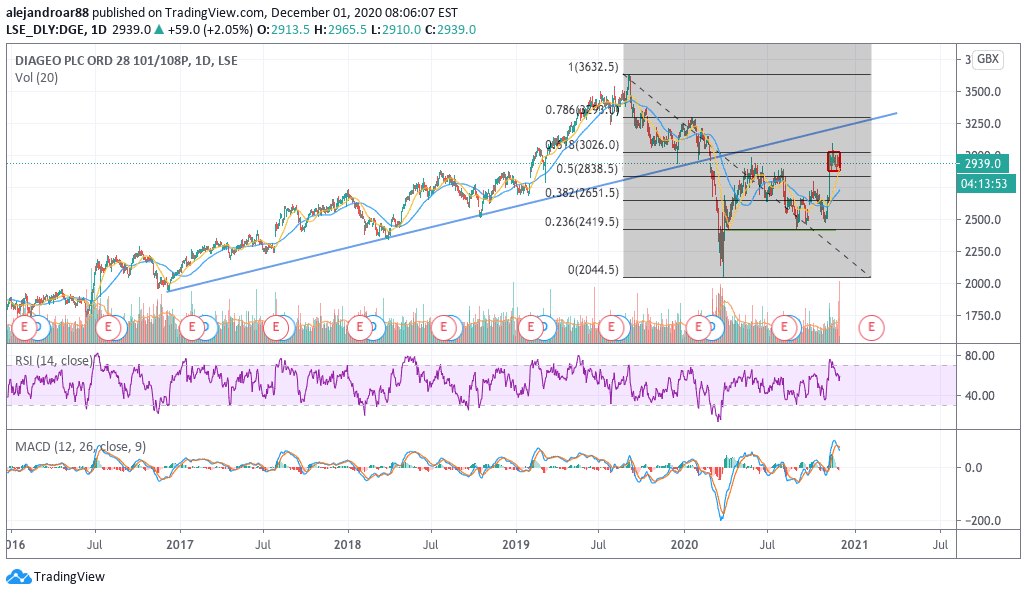 A first target for Diageo, if such a move were to happen, would be the 3,300p level, because this price shows a confluence between a long-dated lower trend line from before the pandemic, along with the 78.6% Fibonacci retracement level – shown in the chart above.
Conservative traders may wait until the price breaks above the latest intraday high of 3,100p per share, while aggressive traders could enter a trade now, in the hope that the double floor seen in the hourly chart provides the boost that the stock needs to move decisively higher.