Diageo plc is a huge UK-based company that specialises in alcoholic beverages. Some of its most recognised brands include Guinness, Johnie Walker, Baileys, Captain Morgan, and Smirnoff. If you want a piece of the action, you can buy Diageo shares with ease. After all, the firm is listed on the London Stock Exchange and forms part of the FTSE 100 index.
In this guide, we walk you through the process of how to buy Diageo shares online in the UK. We'll also include an overview of the best UK brokers to buy Diageo shares from, how the coronavirus has affected Diageo, its past performance and what the future holds for the company in terms of its stock price.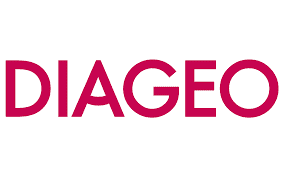 Most online brokers based in the UK will allow you to buy Diageo shares  – with the process rarely taking more than a few minutes when using a platform that accepts debit/credit cards.
You do, however, need to check what fees and charges you will be expected to pay to buy the shares – as this can vary quite wildly. Additionally, pay extra attention to minimum deposit amounts and whether or not the broker is licensed by the FCA.
If you want to buy Diageo shares in the fastest and most cost-effective manner right now – the two stock brokers listed below allow you to do this at the click of a button.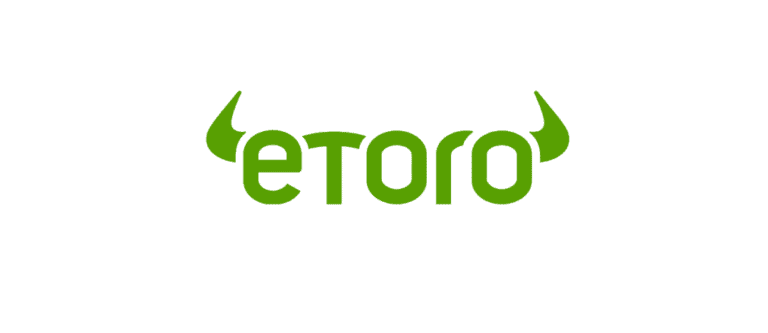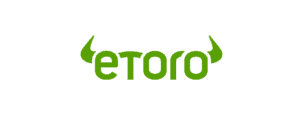 eToro is the best option on the table if you're based in the UK and wish to buy Diageo shares online. This top-rated broker offers a full suite of financial assets – including but not limited to ETFs, cryptocurrencies, indices, commodities, and of course – shares. eToro's stock market offering covers companies from 17 different countries. In the UK, this consists of hundreds of stocks across the FTSE 100 and FTSE 250.
Overseas, you can buy shares from companies listed in the US, Germany, Hong Kong, France, Sweden, and more. The overarching selling point with eToro is that irrespective of which stocks you wish to buy – you can complete the process fee-free. This means no share dealing charges, commissions, or ongoing fees. You can also buy shares by investing just $50 – which is about £40. This is great for getting to grips with how stocks work before making a larger commitment.
eToro also offers a range of useful features that are tailored to the newbie trader. For example, you can copy the portfolio of other eToro users that have a longstanding track record of making money. This comes at no extra cost and requires a minimum investment of just $200. Additionally, this user-friendly platform offers educational guides and videos – and a simple mobile app that is compatible with Android and iOS.
All in all, eToro has a great reputation in the UK investment scene. It holds three brokerage licenses – including that of the FCA. UK traders also have the safeguards of the FSCS – which covers your money up to the first £85,000 in the event that eToro run into financial problems. If you want to use eToro to buy Diageo shares right now – you can open an account and deposit funds in minutes. You can choose from a debit/credit card, e-wallet, or bank transfer – and the minimum deposit of $200.
Pros:
User-friendly online stock broker
Buy shares without paying any commission or share dealing charges
1,700 + shares listed on UK and international markets
Buy shares or trade CFDs
Social and copy trading tools
Accepts PayPal
Mobile trading app
Holds an FCA licence
Cons:
Not suitable for advanced traders that like to perform technical analysis
67% of retail investor accounts lose money when trading CFDs with this provider.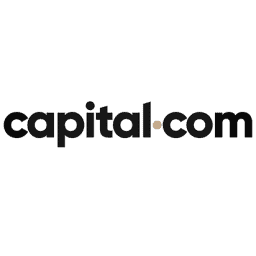 If you've got a bit of experience of the stocks and shares scene and feel comfortable placing more sophisticated traders – then you might want to consider Capital.com. This trading platform is an all-round specialist in CFD instruments. This means that you can access heaps of stock trading marketplace without needing to own or purchase the asset outright. This covers everything from oil, gold, natural gas, indices, Bitcoin and more.
In the case of its stock CFD offering, this covers multiple UK and international exchanges. As such, you can trade the future value of Diageo shares with ease. Crucially, Capital.com is a commission-free trading site so you the only 'fee' that you need to be aware of is that of the spread. With a current buy and sell price of 2,650p and 2,657p – this amounts to a tiny spread of just 7p.
There are several more benefits of trading Diageo shares at Capital.com. For example, if you're based in the UK can you apply leverage of up to 1:5 on this market. In other words, you can trade with five times the size of your stake. In addition to this, Capital.com allows you to short-sell Diageo shares. This will suffice if you think that the value of the company is likely to go down in the short-term.
In terms of key features, Capital.com is also packed with educational tools. This platform takes its learning materials one step further by offering a mobile app that is dedicated to teaching you how to trade. There is also a Capital.com app available on Android and iOS that allows you to trade while on the move. This trading platform requires a minimum deposit of just £20. You can choose from several e-wallets, a debit/credit card, or a bank wire. Capital.com is licensed by the FCA.
Pros:
Trading on hundreds of US and UK shares
Educational app for new traders
AI assistant identifies your weak points
Trade ideas generated daily
Excellent charting and analysis interface
100% commission free trading
Cons:
Cannot build custom trading strategies
75.26% of retail investor accounts lose money when trading CFDs with this provider.
Step 2: Research Diageo Shares
Even if you hadn't heard of Diageo plc (DGE) before reading this guide – you will have no doubt come across one of its brands. This is because the firm is behind some of the most recognisable alcoholic beverages globally.
Nevertheless, we strongly advise you to perform some enhanced research not only on Diageo as a company – but in terms of its share price history. After all, you will be risking your own money when you buy Diageo shares – so you need to ensure that the company represents a viable, long-term addition to your stock portfolio and that the volatility levels match your risk preference.
What is Diageo plc?
As noted above, Diageo (ticker DGE, ISIN: GB0002374006) is a UK-based multinational supplier of alcoholic beverages.
This includes:
Tanqueray
Gordon's
Captain Morgan
Don Julio
Smirnoff
Johnnie Walker
J&B
Bell's
Baileys
Guinness
The company was first launched in 1997 as a result of a merger between Grand Metropolitan and Guinness Brewery. Since then, the firm has acquired dozens of well-known alcoholic brands – such as those listed above. Globally, Diageo employs close to 28,000 people across more than 140 countries. The company is run by CEO Ivan Menezes – who has sat at the helm since 2013.
Diageo Share Price History
Over the course of time, Diageo shares have performed well – making investors slow and steady returns since its public listing over two decades ago. The shares are listed on the UK primary exchange – the London Stock Exchange (LSE). Owing to Diageo's £62 billion market cap – it is also listed on the FTSE 100 index.
In terms of its recent share price action, Diageo was priced at 1,836p five years prior to writing this page. Fast forward to October 2020 and the same shares will cost you 2,654p. This represents gains of 44% over the 5 year period. In comparison to the wider FTSE 100 – Diageo has performed significantly better.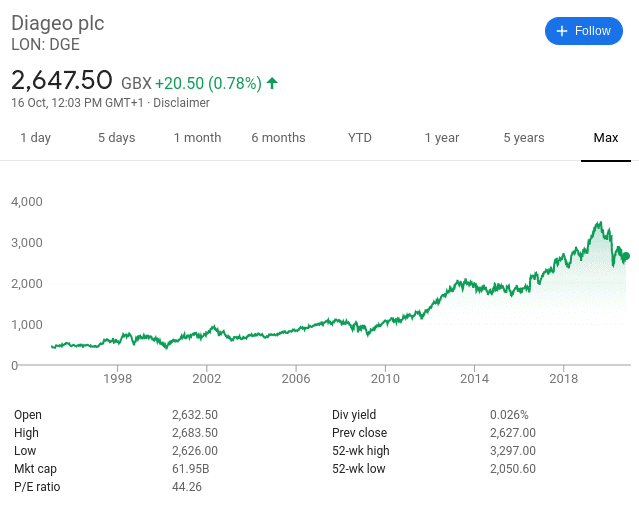 In fact, by investing in the FTSE 100 index 5 years ago, you would actually be looking at a loss of 7% as of October 2020. In more recent times, we should note that Diageo shares are actually down YTD. The stocks started 2020 at 3,183p and are currently priced at 2,654p.
This translates into 2020 losses of 7%. While not ideal, it is important to remember that the impact of the coronavirus not only put a ban on drinking establishments in most countries around the world during the lockdown, but supply chains were severely disrupted.
Diageo EPS and P/E Ratio
At the time of writing, Diageo has an EPS of 60.10, with an EPS growth of -16%. The p/e ratio for Diageo is 24.5.
Diageo Shares Dividend Information
Not only is Diageo a dividend payments company – but it has distributed a dividend yield every financial year since 1998. This is also the case this year – while a lot of its fellow FTSE 100 counterparts either cut or suspended their usual dividend yield payment. Its most recent payment was made earlier in October at a final dividend of 42.47p. In most cases, Diageo will pay dividends twice per year. The interim dividend is paid in April and the final dividend in October.
Should I Buy Diageo Shares?
On the one hand, Diageo shares have outperformed in the FTSE 100 by some distance over the past 5 years. Additionally, the firm is a strong and stable dividend payer. So, what's not to love? Well, seasoned stock investors are more concerned about where the shares are headed in the future, so we now need to look at what factors you need to consider before you buy Diageo shares.
Buy Diageo Shares at a 2020 Discount
When we refer to 'discounted shares', we are talking about stocks that are potentially undervalued. That is to say, based on current prices, the shares could be lower than their intrinsic value. There is every reason to believe that this is the case with Diageo at the time of writing.
This is because at 2,654p – the shares are trading at a 19% discounted in comparison to its pre-pandemic, 52-week highs of 3,292p. This is huge in the case of Diageo – as the wider disruption of the global alcohol industry was of no fault of its own.
Full Year Results
Although Diageo's full-year results were less than desired as per the pandemic, we must discuss them nonetheless. In terms of revenues, this saw a decline of 8.4% to £11.8 billion. Operating profit took an even bigger hit with a 14.4% decline. Diageo also initiated some major asset write-offs – amounting to £1.3 billion. On the announcement of its financial results, Diageo shares dropped over 6%.
Strong Brands
The most attractive aspect of Diageo from an investment perspective is that it is behind some of the most dominant alcohol brands globally. For example, the likes of Smirnoff, Johnnie Walker, Guinness, and Gordon's are also market leaders in their respective fields. With this in mind, no is no reason to believe that revenues will not return to pre-pandemic levels in the very near future.
Step 3: Open an Account and Deposit Funds
Before you can buy Diageo (DGE) shares online you will first need to open a share dealing account with your chosen broker. We are going to walk you through the investment process with eToro as the platform allows you to buy Diageo shares commission-free.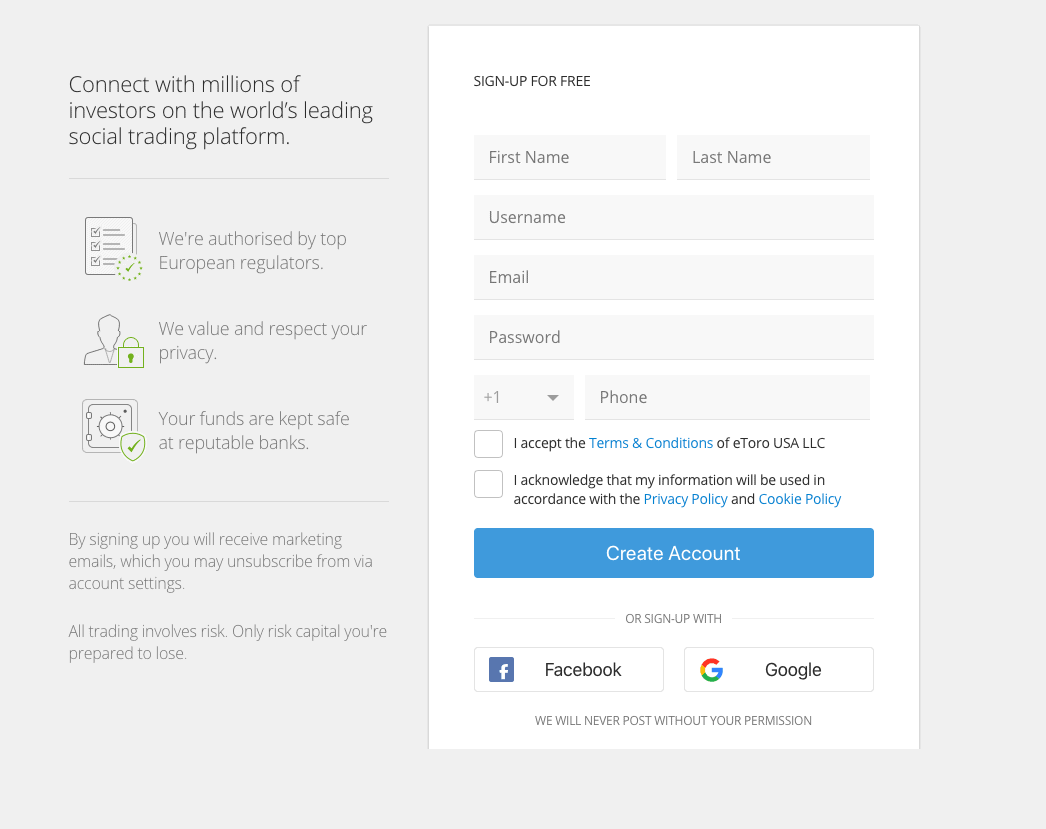 Firstly, visit the eToro website and begin the registration process. As is the case with all online trading sites you will need to provide some personal information.
This includes:
Full name
Nationality
Date of birth
Home address
National insurance number
Contact details
Username and password
eToro will also need to verify your identity, so you will be asked to upload the following documents:
Valid passport or driver's license
Bank account statement or utility bill (issued in the last 3 months)
Note: You can upload the above documents at a later date if you do not plan on depositing more than $2,250 right now. 
Then you will need to fund your eToro account.
You can choose from the following payment methods:
Debit/credit cards (instant)
Bank transfer (2-3 working days)
E-wallets (instant)
As we noted earlier, eToro requires a minimum deposit of $200 – which is approximately £160. There is also a 0.5% FX charge to consider when you make a deposit. But, as eToro does not charge stamp duty – this FX charge is offset by the savings you'll make.
Step 4: Trade or Buy Diageo Shares
Once you have made a deposit at eToro you can buy Diageo shares.
You'll need to enter 'Diageo' into the search box and click on the result that loads up.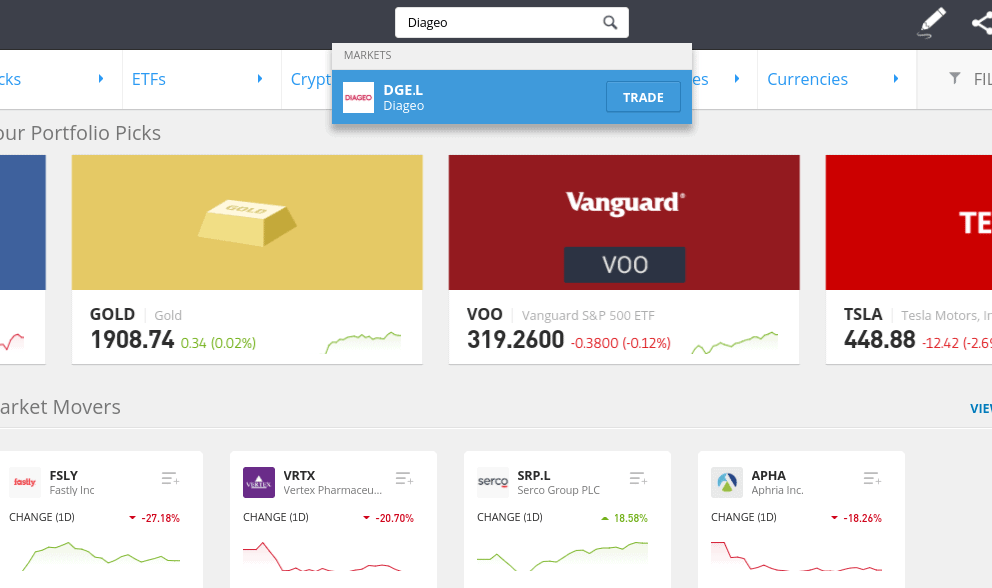 Then, click on the 'Trade' button.
Finally, enter number of shares you want to buy This needs to meet a $50 (USD) minimum – but after that, you can invest any figure of your choosing. Confirm the commission-free investment by clicking on the 'Open Trade' button.
Diageo Shares Buy or Sell?
Diageo is no doubt a strong and stable FTSE 100 leader with a tremendous track record of paying dividends. It is behind some of the biggest and most recognised alcoholic brands globally, many of which dominate their respective field in terms of market share. While the company was hit particularly hard by the wider impact of COVID-19 – there is no reason to believe that its shares won't eventually bounce back to pre-pandemic levels.
The Verdict?
Buying shares in Diageo is a process that can be completed by anyone with an internet connection. It's simply a case of opening a stock broker account, making an instant deposit with your debit or credit card, and then deciding how many Diageo shares you want to purchase.
While there are hundreds of FCA brokers to choose, eToro is a great option if you want to buy Diageo shares commission-free. You'll also be able to invest from just $50 – and you can complete the process online or via your mobile phone.
Simply click the link below to get started!
eToro – Buy Diageo Shares With Zero Commission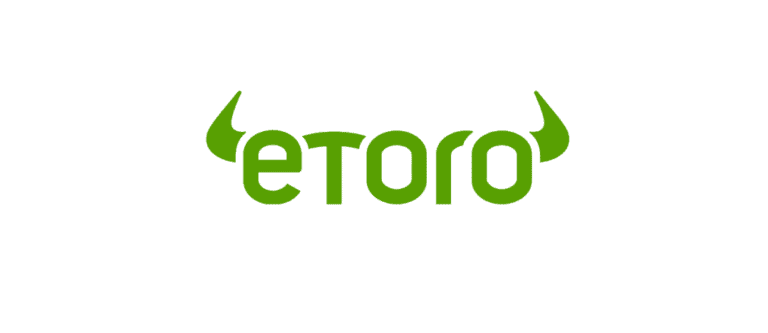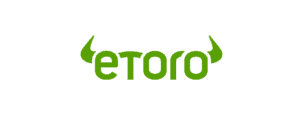 67% of retail investor accounts lose money when trading CFDs with this provider.
FAQs
[sc_fs_multi_faq headline-0="h3″ question-0="Are Diageo shares a good buy?" answer-0="Like many companies on the FTSE 100 – Diageo shares are down in 2020 as of October. However, the firm has a great portfolio of leading alcoholic brands meaning that most analysts foresee an eventual recovery. If you agree with this sentiment, you still have the chance to buy the shares at a discount.        " image-0="" headline-1="h3″ question-1="What stock exchange are Diageo shares listed on?" answer-1="Diageo is listed on the London Stock Exchange (LSE). It is also a constituent of the FTSE 100 index owing to its multi-billion pound market capitalisation.   " image-1="" headline-2="h3″ question-2="What is the minimum number of Diageo shares you can buy?" answer-2="Minimum investment amounts are set by your choice of online broker. In the case of eToro, the platform offers fractional ownership – meaning that you are not required to purchase a full share. You will, however, need to invest at least $50 – which is about £40.  " image-2="" headline-3="h3″ question-3="Does Diageo pay dividends?" answer-3="Yes, Diageo has paid a dividend every year since it first started making distributions in the late 1990s." image-3="" headline-4="h3″ question-4="How many brands does Diageo own?" answer-4="At the time of writing, Diageo is behind over 200 alcoholic brands.    " image-4="" headline-5="h3″ question-5="Can I invest in Diageo via an ISA or SIPP?" answer-5="Yes, most ISA and SIPP providers in the UK will allow you to buy Diageo shares." image-5="" count="6″ html="true" css_class=""]