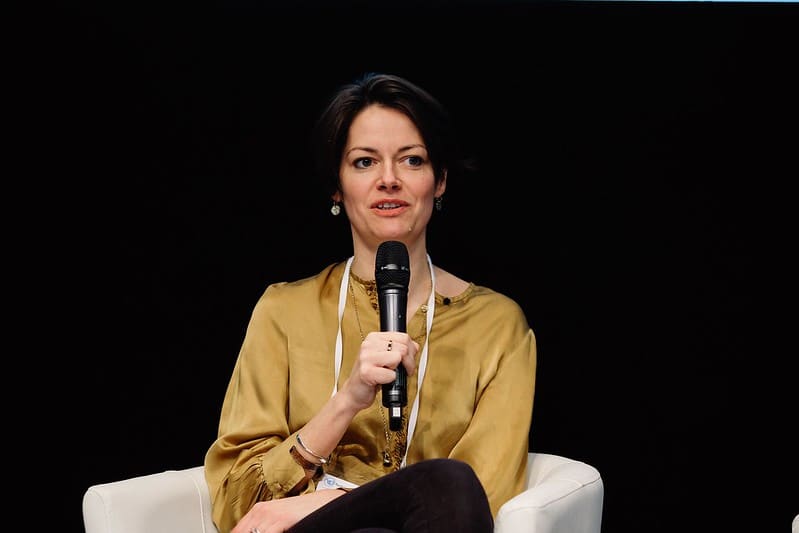 Darktrace shares are booming today after a successful initial public offering (IPO), with the stock surging 43.6% at 359p in London under the ticker symbol "DARK".
The cybersecurity company priced its shares at 250p a piece for a valuation of around £1.7 billion ($2.4 billion). However, investors seem to be attracted by the firm's value proposition as the stock price is currently trading at session highs.
Based on the current price, the valuation assigned to Darktrace has now jumped to £3.45 billion ($4.80 billion), which is close to the estimates we shared for the firm ahead of its debut only weeks ago.
The positive performance of this London IPO is helping the domestic market in shaking off the disappointing placement of Deliveroo shares in late March, with the company's shares diving around 30% back then as a result of what could be interpreted as a boycott of the offering amid allegedly unfair working practices.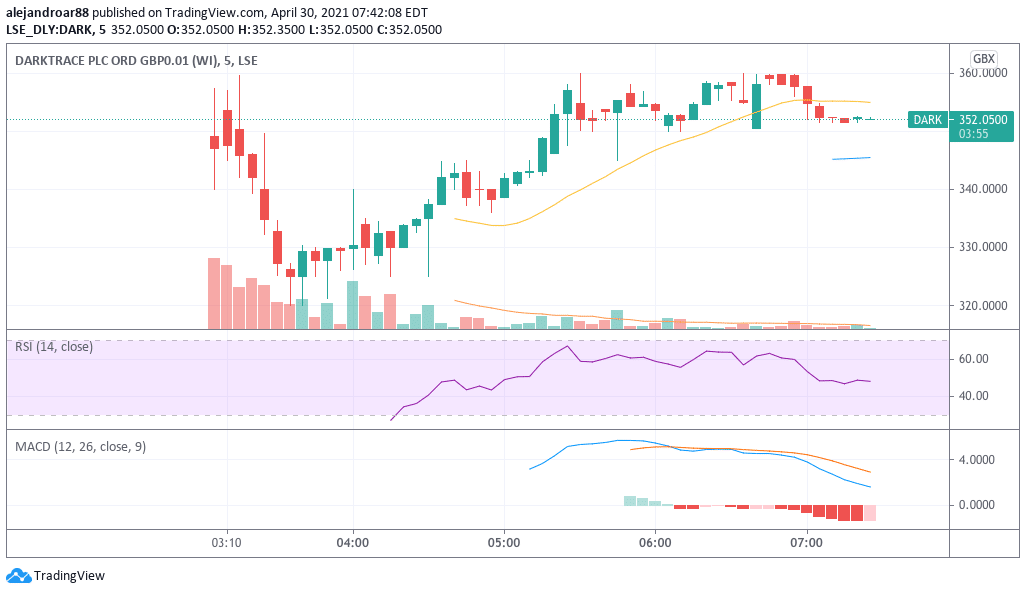 According to a statement released by Darktrace this morning, the firm floated a total of 66,036,094 shares, which account for around 9.6% of the company's entire issued share capital.
This number includes a total of 55,376,000 million shares that the company issued to raise £143.4 million for general corporate purposes and another 8,660,904 shares that were issued for existing shareholders solely for another £21.7 million.
Additionally, there are 9.9 million additional shares that have been made available as part of an over-allotment option. If exercised, that would take the number of shares offered to 75.9 million.
The combined gross proceeds that the company will obtain as a result of the offering could go from £165.1 million to £189.95 million that Darktrace plans to use for general corporate purposes.
Moreover, the firm expects that, upon admission, its shares will be eligible for inclusion in one of the United Kingdom's premium FTSE indexes.
Jefferies, Berenberg, and KKR Capital Markets were appointed by the firm as global coordinators for the offering while acting as bookrunners as well along with Needham and Piper Sandler.
Is Darktrace still attractive at this price?
In a previous article, we took a closer look at Darktrace's financials to see if the stock was appealing at the proposed valuation of $3 to $4 billion that analysis by Bloomberg initially assigned to the IPO.
Interestingly, the firm went for a lower valuation of £1.7 billion ($2.4 billion), which is not necessarily good for the company but particularly attractive for investors.
According to Darktrace's IPO paperwork, the firm's revenues grew from $79.4 million in 2018 to $199.1 million by the end of last year at a compounded annual growth rate (CAGR) of 58.3%.
Moreover, its operating losses have been shrinking in the past three years at least, moving from $40 million in 2018 to $24.9 million by the end of 2020.
A linear progression of the company's sales would take us to around $627 million and $815 million in forecasted sales for 2023, which puts the firm's price-to-sales multiple at 6 based on today's stock trading action while those sales would only be scratching the surface of the $40 billion market the firm claims to be tapping into.
As we pointed recently, Crowdstrike (CRWD), a US-listed cybersecurity firm that offers similar services, is currently valued at $49.31 billion, with sales of $874 million by the end of its 2020 fiscal year and a CAGR of 95% in the past three years.
Analysts are forecasting sales of $1.77 billion for CRWD by 2023, which results in a forward P/S ratio of 28. Now, since this company is growing twice as fast as Darktrace, we could maybe apply half the P/S ratio the market has assigned to it for the purpose of valuing the British firm.
As a result, Darktrace's valuation could leap to around $12 billion (£8.62) based on forecasted sales of $815 million for the British cybersecurity company by 2023. This forecast assumes that the firm will be able to continue growing its sales at the current pace while it would be positive to see a swing to profitability in the near future.
Based on those numbers, Darktrace still appears attractive at current levels as long, as investors are willing to assign the firm a valuation multiple in line with those extended to its rival in America.