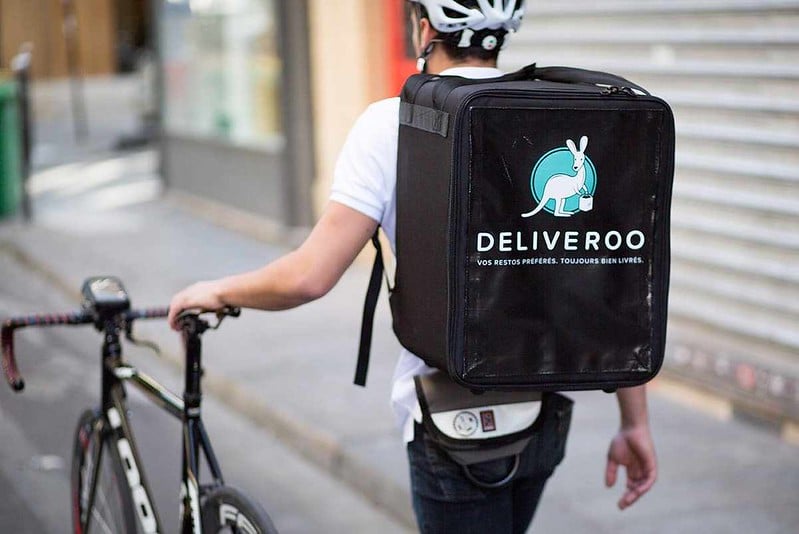 Deliveroo (ROO) shares were tanking on the day of the company's initial public offering (IPO), with the price dropping more than 30% in the first five hours of the stock trading session as concerns about its working practices weigh on the company's debut.
A group of institutional investors has shunned the offering entirely as they have deemed the company's employment policies as a "race to the bottom" model due to the way drivers are treated. Deliveroo's dual share class system has not endeared it to institutional investors either. This group includes major asset management firms in the UK including Aviva (AV), Aberdeen Standard, and Legal & General.
Meanwhile, the firm was forced to mark down the price of its shares only hours before the IPO took place, citing "volatile global market conditions" while avoiding any mentions to the workers' rights matter.
However, the market's sentiment towards the firm seems to have shifted, as reflected by the price action today, with the price dropping to an intraday low of 271p – which represents a 30.5% loss compared to the firm's 390p listing price.
"The biggest concern is regulation around worker rights. The flexible employee model of Deliveroo's riders is a huge pillar of the group's plans for success", said Sophie Lund-Yates, an equity analyst at Hargreaves Lansdown.
Another matter that has been controversial for Deliveroo is its dual-class share structure, with Class B shares having an outsized voting power of 20-to-1 compared to Class A shares. These Class B shares are going to be held solely by the company's founder and CEO, Will Shu, who has a 57.5% voting power while other investors – including Amazon (AMZN), T. Rowe, and Fidelity, will only have access to Class A shares.
Although this is a typical arrangement in the United States for big tech firms, in the United Kingdom investors seem to be feeling uncomfortable due to the implications that such a structure has on corporate governance.
What could happen with Deliveroo shares now?
Deliveroo's market capitalisation has dropped an eye-popping £2 billion as a result of this disappointing first day of trading.
According to industry sources, the company could still cancel the IPO at this point while making all trades made today void until 7 April – the unconditional trading date for the firm's shares.
However, given the controversy that is already surrounding the company, it would probably be a PR disaster to call off the offering right now, which reduces the likelihood of such a move.
As for whether the stock could pick up from here, the lack of support from institutional players and the negative sentiment that today's depressing price action has caused could result in heavy short selling by those same investors as part of a "fish in troubled waters" approach.
Is Deliveroo a buy at this lower price?
Despite the strong tailwind resulting from the pandemic, Deliveroo lost a total of £226 million last year on £1.19 billion in revenue. Hargreaves Lansdown analysts emphasize that this poor performance during what could possibly be the best year a delivery company can expect to have is quite disappointing.
Meanwhile, the firm's equity after deducting intangible assets was sitting at around £150 million by the end of last year. Based on these numbers and today's drop in the firm's market valuation – currently standing at around £5.32 billion – this results in a price-to-sales ratio of 4.4.
Comparatively, the price-to-sales ratio of US-listed delivery service GrubHub (GRUB) is standing at 3.1 at the moment with sales of $1.8 billion last year while the P/S ratio of Just Eat Takeaway (TKAYY) is 5.6 times its last-twelve-months sales with revenues totaling $2.5 billion last year.
At this point, the price-to-sales ratio assigned to Deliveroo seems in line with that assigned to other firms of similar size. That said, if the downtrend continues and the multiple drops below 3, that could produce a good opportunity to buy the stock at a depressed valuation with the expectation that it might bounce once the current issues go away.
Disclaimer
All trading carries risk. Views expressed are those of the writers only. Past performance is no guarantee of future results. The opinions expressed in this Site do not constitute investment advice and independent financial advice should be sought where appropriate. This website is free for you to use but we may receive commission from the companies we feature on this site.