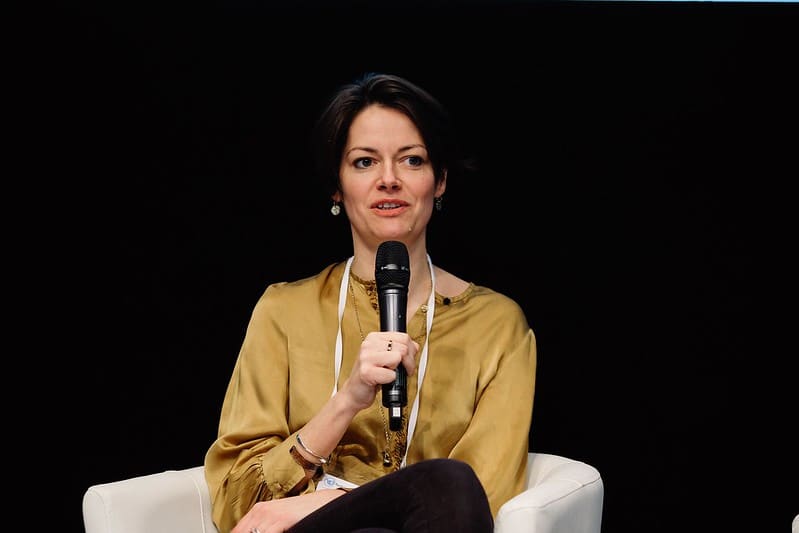 Darktrace, a UK-based cybersecurity startup, is planning to launch an initial public offering (IPO) on London's stock market, despite concerns associated with the disappointing performance of Deliveroo's recent share offering.
The company, which provides AI-powered cybersecurity solutions, said it plans to float at least 20% of its equity and expects to be included in major FTSE UK stock indexes, with a last-known valuation of $1.65 billion, given by institutional investors including Jefferies and KKR Capital Markets during a private Series E funding round that took place on September 2018.
According to the company's registration documents, Darktrace's revenues have grown from $79.4 million in 2018 to $199.1 million by the end of last year at a compounded annual growth rate of 58.3%. Meanwhile, its operating loss has been shrinking from $40 million in 2018 to $24.9 million last year. By the end of 2020, the firm had more than 4,700 clients and 1,500 employees.
The company claims that its total addressable market (TAM) is worth approximately $40 billion, which reflects significant growth opportunities for its innovative solution, which is designed to identify, assert, and neutralize threats by using artificial intelligence.
Deliveroo's choppy IPO remains a grey cloud for Darktrace
Analysts seem to have been surprised by Darktrace's decision to launch its IPO in London after food delivery company Deliveroo saw its shares plummet on their first day of trading.
However, both Darktrace's Chief Executive Poppy Gustafsson (pictured) and its backers seem to believe that the company's single-class share structure, along with its positive public perception, presents a different situation for the IPO compared to Deliveroo (ROO).
It is important to note that the UK-based delivery firm had been accused of violating workers rights ahead of its share offering – a situation that resulted in institutional investors shunning the stock days before it was floated on the London Stock Exchange (LSE).
In regards to these concerns, Gustafsson said the following during an interview with Bloomberg: "I love Deliveroo. I think it's great. I can get my favorite burrito delivered on a bicycle, but this is different".
A closer look at Darktrace's valuation
Sources cited by Bloomberg indicated that Darktrace's IPO valuation could be around $3 and $4 billion, possibly as the company has continued to grow at an interesting pace ever since the 2018 funding round took place.
According to Darktrace's estimates, the firm sees a universe of 150,000 addressable global companies that it can offer its services to – which results in a $40 billion total addressable market based on its current annual recurring revenue (ARR) and other metrics.
Meanwhile, an independent research report from Gartner pointed to a market as big as $125 billion by 2020, making Darktrace a still rather small player based on both estimates.
The company's revenues and client base have grown at a CAGR of 50% to 60% in previous years and this growth rate seems sustainable based on the firm's small footprint and huge total addressable market.
At this pace, the firm's revenue by 2023 could land at around $672 million to $815 million, which would still represent only 2% of Darktrace's TAM.

A peer analysis using the US-based cybersecurity firm CrowdStrike (CRWD) for comparative purposes could help  in valuing Darktrace. However, it is important to note that CrowdStrike's revenues have been growing at twice the speed (100% CAGR) of Darktrace, which means that we could assign half the price-to-sales ratio extended to the US company to incorporate Darktrace's realistic growth prospects more accurately into the valuation.
CrowdStrike is currently valued at 34.4 times its forecasted sales for the next twelve months. Therefore, if we apply a multiple of 17 to Darktrace we would estimate a pre-IPO valuation of around $5.1 billion to $5.44 billion.