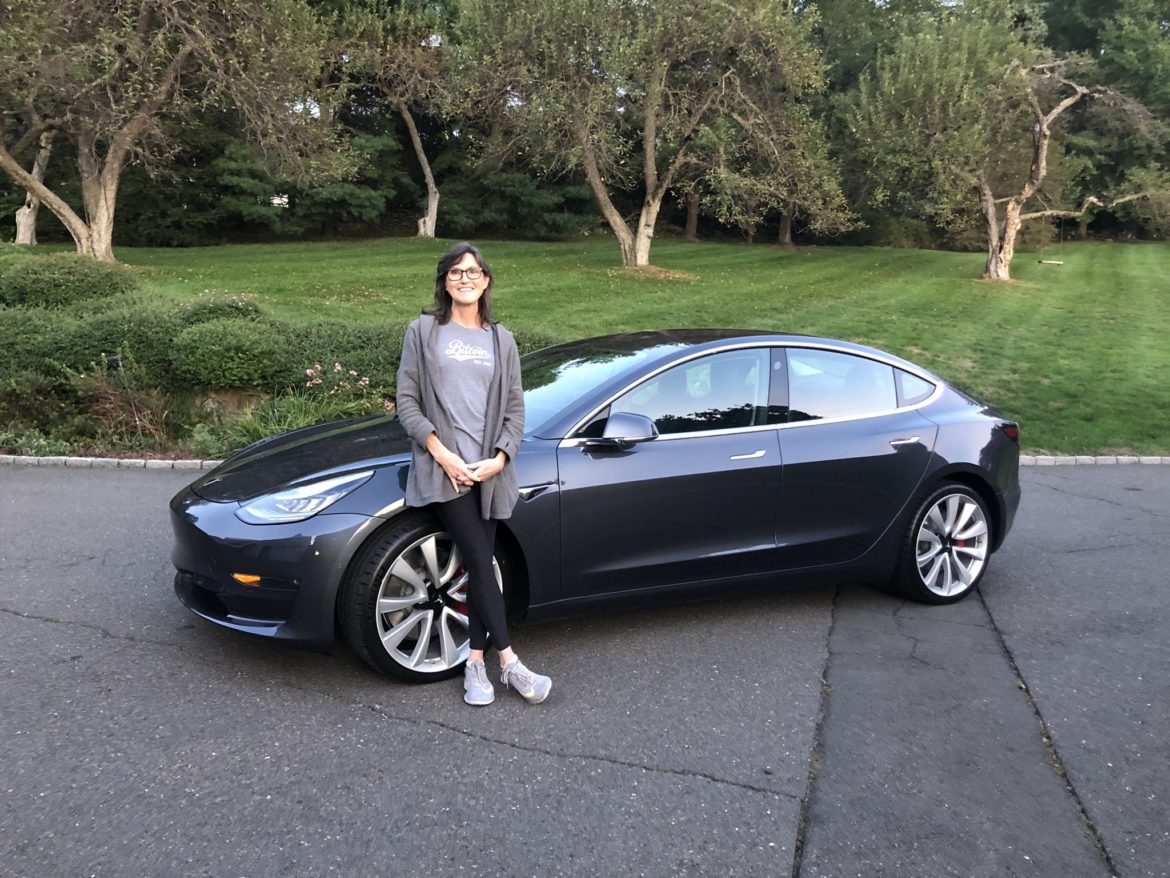 The ARK Space Exploration ETF (ARKX) began trading yesterday. It is the eighth ETF from ARK Investment, which is led by Cathie Wood who is best known for her bullish bets on Tesla. But, is ARKX ETF true to its underlying investment strategy?
ARK Space ETF has an expense ratio of 0.75%. While the expense ratio is higher than one may associate with a passive ETF, we should remember that ARKX is an actively managed ETF and not a passive ETF.
ARK Space ETF
According to ARK Investment, ARKX "will invest under normal circumstances primarily (at least 80% of its assets) in domestic and foreign equity securities of companies that are engaged in the Fund's investment theme of Space Exploration and innovation."
It describes space exploration as "leading, enabling, or benefitting from technologically enabled products and/or services that occur beyond the surface of the Earth."
Top holdings of ARK Space ETF
Trimble is the top holding of ARK Space ETF accounting at around 8.5% of the portfolio. The 3D Printing ETF, which is an ETF from ARK Investment stable, is the second-largest holding, accounting for 6.1% of the portfolio.
Kratos Defense & Security, L3Harris Technologies, and JD.com are the other top holdings of the ETF accounting for a weighting of 5.6%. 5.0%, and 4.9% of the portfolio. The fund has also invested in Boeing, Airbus, Virgin Galactic, and Lockheed Martin and investments in two SPACs (special purpose acquisition company), Reinvent Technology Partners (RTP) and Atlas Crest Investment (ACIC). RTP is set to merge with Joby Aviation while ACIC has announced a merger with Archer Aviation. Both Archer Aviation and Joby Aviation are in the urban air mobility industry.
Is Netflix a bet on space?
Meanwhile, there are some holdings in the ARK Space Exploration ETF that don't seem to meet the criterion. Indeed, these companies don't have anything to do with space. For instance, the best ARK ETF has invested in Amazon, Alphabet, Deere, and Workhorse, none of which have much to do with space exploration. Even JD.com which is among the top 10 holdings of the ETF is not exactly a space play.
Jim Cramer's views on ARK Space Exploration ETF
Jim Cramer, the host of the Mad Money show on CNBC, has sounded dismissive of the ARK Space Exploration ETF. "It's ridiculous, but there aren't enough genuine space-related stocks to make a decent ETF and the manager wants to collect that 0.75% expense ratio," said Cramer. He added, "Maybe … don't launch a space ETF if you have to pad it out with Netflix and Deere."
Cramer added: "One look at the newly launched ARK Space Exploration ETF tells you everything you need to know about how managers can't resist creating new funds, even if there's no reason for them to exist."
ARK Investment's views
Meanwhile, ARK Investment is, not surprisingly, bullish on its new ETF. "Space is already an invisible backbone to our economy and we think that's only going to become more so as [satellite] constellations launch," said ARK Invest analyst Sam Korus.
Korus also tried to justify the inclusion of Netflix in a 'space' ETF by pointing to over 40 million people in the US that don't have a broadband connection. "If a satellite solution can bring access to those customers and expand the addressable market and the topline for Netflix, then this is something that is very important," said Korus.
While he acknowledged the adverse comments on the holdings, Korus said, "he fact that people are dismissing this out of hand is very reassuring to us, and kind of demonstrates the type of research that we're doing and how we can be unique."
ARK ETFs are struggling
ARK Investment has launched its space ETF at a time when its other ETFs are struggling. Of the seven ETFs from the house, only three are trading with year to date gains. The other four, including the flagship ARK Innovation ETF, that has Tesla at its largest holding, are down on a year-to-date basis.
Meanwhile, as Tesla stock started to plunge, ARK Investment issued a bullish note with a 2025 price target of $3,000. This would entail Tesla's market capitalisation reaching $3 trillion. Apple, which is currently the largest company globally, has a market capitalisation of a little above $2 trillion. The valuation model was criticised by many for its generous assumptions and appeared to be a case of backfilling data to get the desired valuation. But then Tesla is among the most polarising stocks of our times and analysts tend to have strong views.
ARK Space ETF fell on the first trading day
All said, given the shift from growth stocks, which form the mainstay of all the ETFs managed by ARK Investment, the new Space ETF might have a turbulent ride.
On the very first day of trading, the ARK Space Exploration ETF fell about 1% and closed at $20.3. While it may not be fair to come to a view on its outlook by looking at the first day's performance alone, the ongoing shift from growth to value stocks does not bode well for growth-oriented funds in the near term.