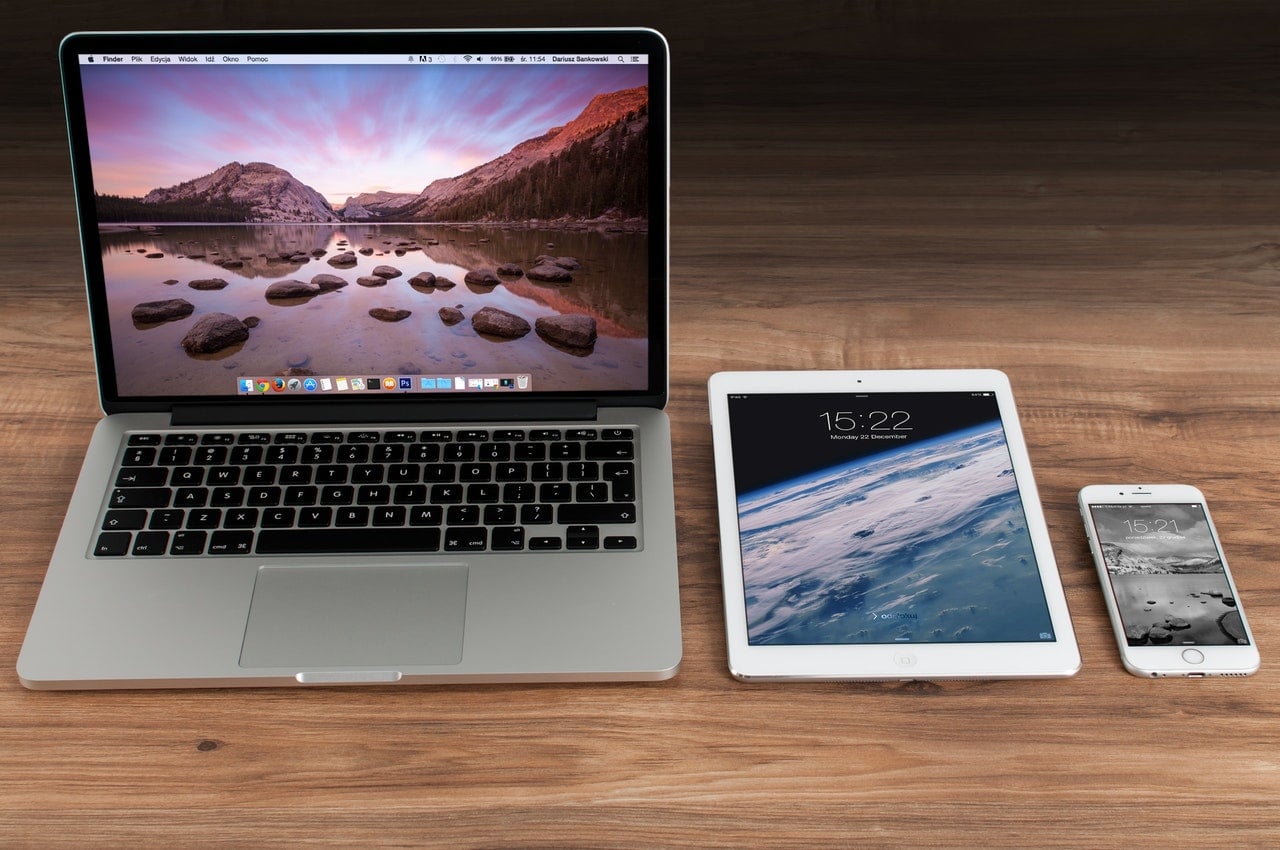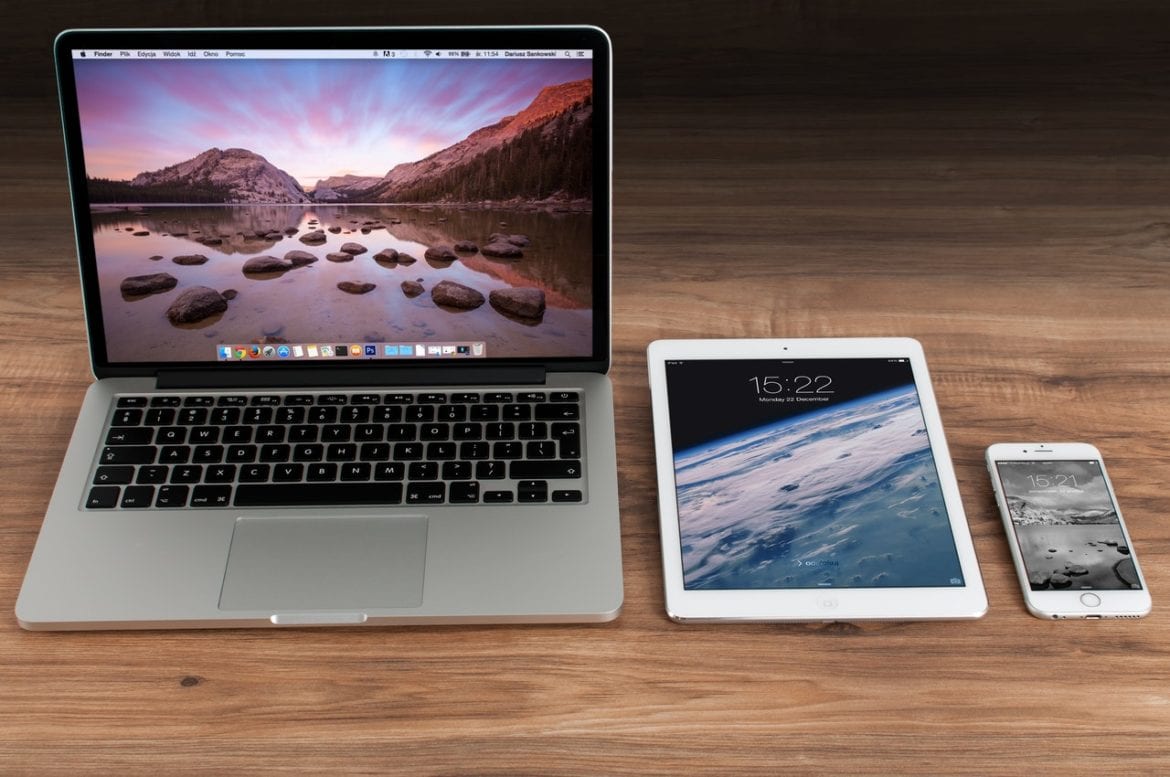 FAANG stocks, that include Facebook, Apple, Amazon, Netflix, and Google-parent Alphabet continued their good run in 2020. These stocks have held market leadership for the last couple of years. What's the outlook for 2021?
The term FAANG was coined by Jim Cramer, the host of Mad Money show on CNBC. In 2020, he also came up with a "COVID-19 index" that has almost 100 shares. In 2020, these "Covid" stocks that benefit from the "stay-at-home" trade outperformed the stock markets.
FAANG stocks' 2020 performance
Let's begin by looking at how the FAANGs performed in 2020. Apple was the best-performing FAANG stock in 2020 and gained almost 81% in the year. Amazon was a close second with gains of 77%. Notably, for the most part of 2020 Amazon was the best-performing FAANG stock. However, Apple took the baton from the ecommerce giant towards the year-end.
Apple shares surged on electric vehicle plans
Among other factors, optimism over Apple's electric vehicle plans helped the shares move higher towards the end of the year. According to reports, Apple will launch its electric vehicle sometime towards the middle of this decade. The news on Apple's electric vehicle plans also triggered a buying spree in LiDAR (Light Detection and Ranging) shares as well as newly listed battery maker QuantumScape.
Facebook and Alphabet underperformed
With gains of 62%, Netflix was the third best-performing FAANG stock of 2020. Facebook and Alphabet were laggards in the space with gains of 32% and 30% respectively. Meanwhile, after the relative underperformance in 2020, one analyst expects Facebook shares to continue to underperform in 2021, while expecting Apple to continue its outperformance.
Can Apple be the best FAANG of 2021 also?
Gene Munster, the co-founder of Loup Ventures, expects Apple's market capitalization to surpass $3 trillion. Currently, Apple is the largest company in the world with a market capitalisation of $2.26 trillion. It is the only company globally with a market capitalisation of more than $2 trillion. Amazon and Microsoft are the other two contenders for the coveted position of $2 trillion market capitalisation.
Can Apple beat Tesla in the electric vehicle market?
Interestingly, last month, Munster had said that he expects Tesla's market capitalisation to cross above $2 trillion over the next three years. This would mean the stock almost tripling from the current levels. Last year, Tesla was the best-performing share in the S&P 500 as well as the Nasdaq. Meanwhile, Munster sees Apple entering the electric vehicle space as the biggest risk for Tesla.
While Apple's electric vehicle plans are a long term value driver, Munster expects other tailwinds to drive the company's performance in 2021.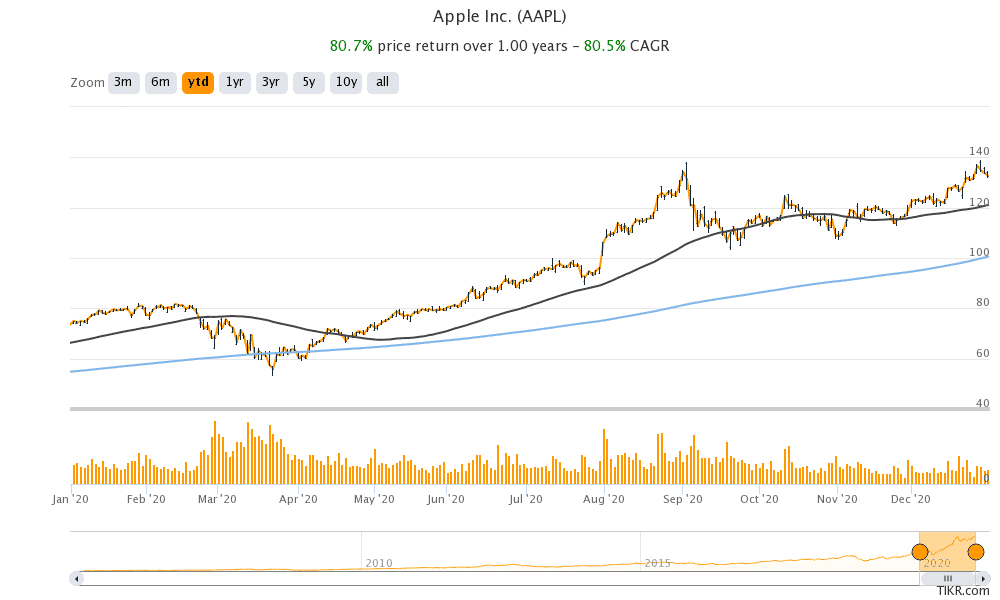 What should Apple investors watch out in 2021?
Munster expects Apple shares to reach $200 which would mean the company's market capitalisation reaching $3 trillion. Munster values Apple shares at 35x its 2020 earnings. However, he added, "It needs to be anchored in earnings. That's the powerful piece about the Apple story."
"It's a year out there but I'm fast-forwarding the conversation to the middle and back half of next year, and we'll be talking about 2022 at that point. If the market can sustain these 35 multiples — you know, we're not talking about an Amazon-like multiple here — I think that that path is there," added Munster.
Apple's valuation
Apple shares currently trade at an NTM (next-12 months) P/E multiple of 33.5x. These are the highest multiples that the company has traded on since 2007. Back then, it was the rerating over the launch of the iPhone that lay behind the valuation spike. Fast forward to 2021 and there are several drivers behind the rerating of Apple shares. These include:
A rerating of the company as a software company rather than a hardware producer.
Optimism over the upcoming 5G supercycle that would drive sales in the near term
A general rerating of tech companies amid the increased pace of digitisation
Apple's electric vehicle plans
Munster on Apple shares
Munster expects the work-from-home theme to positively impact Apple shares. "This is generally thought of as a play on iPhone, a 5G play. That's good. That will impact the numbers in a positive way, but this acceleration of digital transformation, I think it's powerful," said Munster. He added, "People working from anywhere are going to be arming up in the next 12 to 24 months, buying more Macs, iPads, services."
Apple shares bounced back sharply from their Q4 2018 lows
Apple was also the best-performing FAANG stock in 2019. Notably, in the fourth quarter of 2018, Apple market capitalisation fell below $1 trillion as the shares lost over 30% in the quarter. Concerns over the US-China trade war took a toll on Apple shares as the company has major business operations in China. Not only are most of its products  made in China, but the country is also a big market.
However, Apple shares bounced back in 2019 and continued their good run in 2020. Munster expects this to continue in 2021 also and for Apple to be the best-performing FAANG in the year. Notably, last year, Munster had predicted that Apple shares would rise 50% and hit a market capitalisation of $2 trillion that turned out to be true.
Netflix and Facebook expected to underperform the FAANG universe
However, Munster expects the FAANG shares to diverge in 2021. "We think that there will be a further fracturing of FAANG," said Munster. He expects Facebook and Netflix to underperform Apple and Amazon.
"I think for 2021, the performance is going to come again from Apple. It may seem tone deaf for a company to lead FAANG for three straight years, but I think that in fact will happen. I think this has a track to $200 [per share]," said Munster.
Netflix is facing higher competition
Netflix is facing increased competition as production houses like Disney, HBO, and Time Warner bet aggressively on streaming. Last year, Disney rejigged its offering to put streaming at the centre of its business. Disney shares surged to a record high after it outlined massive plans for its streaming service last month. Netflix shares, however, sold off. After reporting strong growth in the first half of the year, Netflix reported tepid growth in the third quarter. The company expects to post slower growth in the fourth quarter of 2020 also.