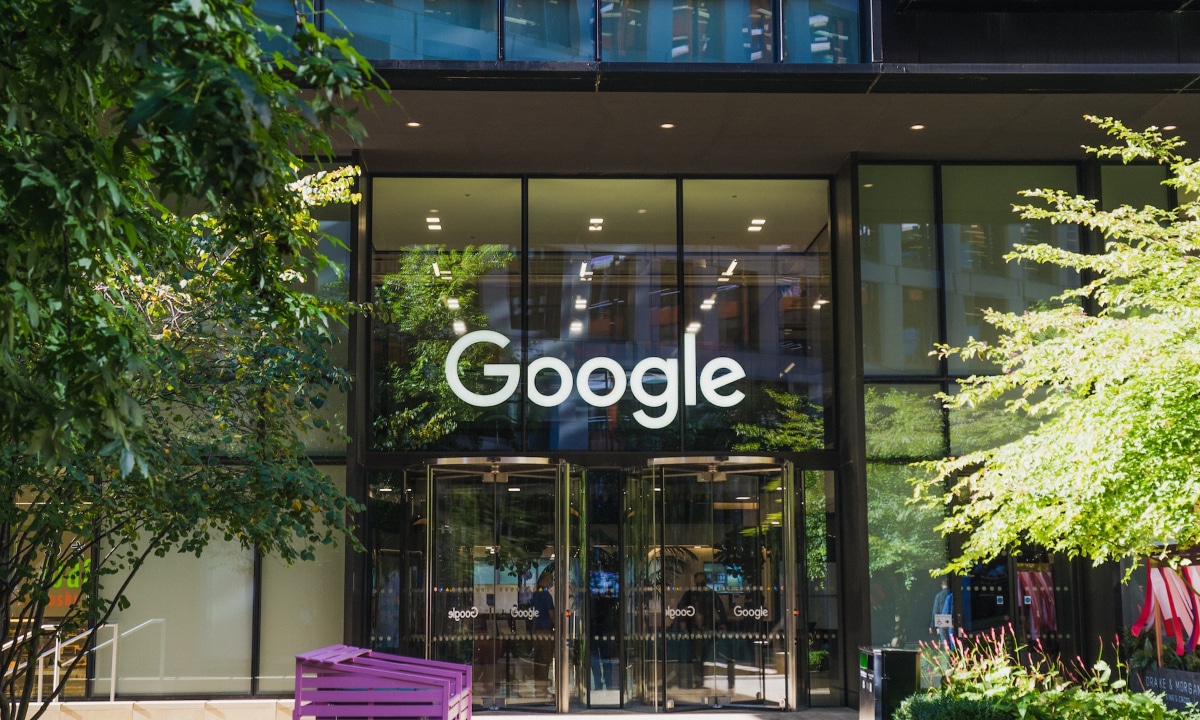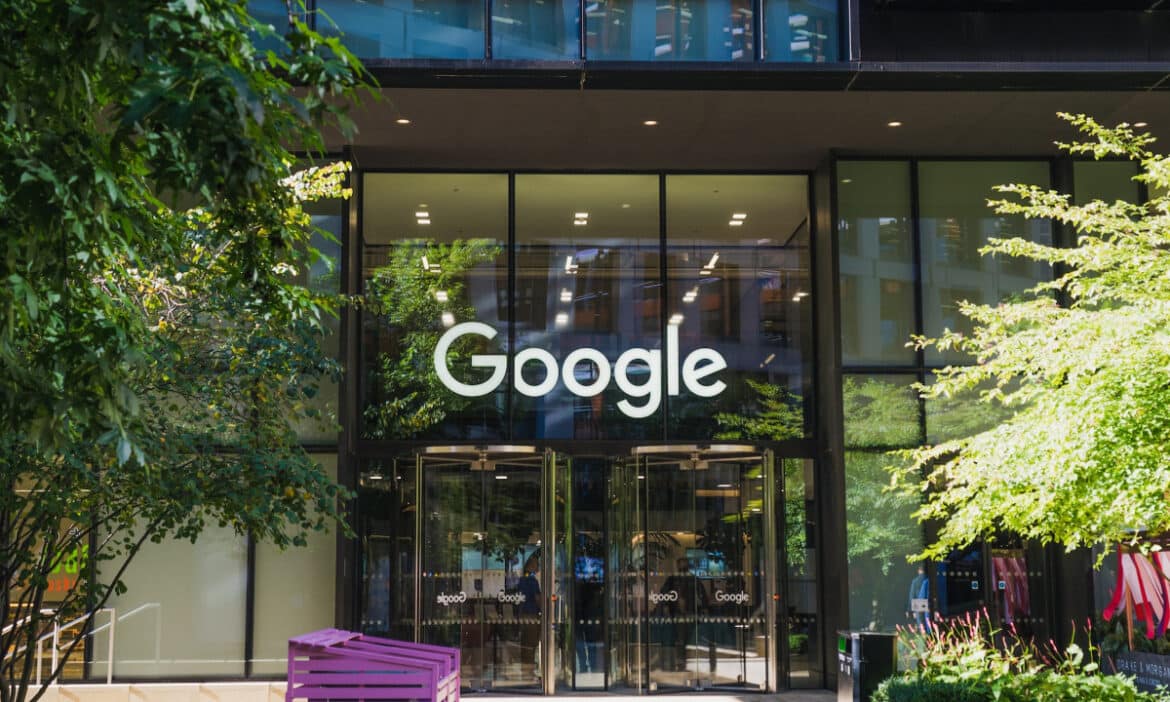 Bill Ackman's Pershing Square Capital Management bought over 10 million Alphabet shares (NYSE: GOOG) in the first quarter of 2023 valued in excess of $1 billion. The investment comes at a time when the company is pivoting towards AI.
Ackman's hedge fund bought around 2.2 million and 8.1 million shares of Alphabet Class A and Class C shares respectively.
Ackman meanwhile trimmed positions in Hilton Worldwide, Lowe's, and Chipotle Mexican Grill while maintaining the position in Restaurants Brands International.
Ackman rose to fame in 2020 when he made among the best trades of all time and netted $2.6 billion on his investment in credit protection policies. Amid the Q1 2020 market crash, credit spreads widened which helped Ackman's fund make over 100-fold returns.
Bill Ackman bought Alphabet shares
Ackman's bet on Alphabet is coming at a time when the company is pivoting towards AI and has launched its Bard chatbot to take on ChatGPT. Microsoft is among the investors of ChatGPT's parent company OpenAI and has committed billions of dollars spread over multiple years.
Ackman bought Netflix, a fellow FAANG share in 2021 but exited the company in 2022 at a massive loss.
Meanwhile, AI is currently the hottest investment theme and multiple companies including IBM, Slack, Monday.com, and Meta Platforms see it as a key growth driver.
Warren Buffett compared AI to an "atom bomb"
Despite the AI euphoria, which has helped catapult shares like Alphabet and Microsoft higher this year, Warren Buffett is apprehensive about the technology.
At the company's annual day earlier this month, he said that Bill Gates helped him try ChatGPT and admitted that the technology can do "remarkable things."
He however warned, "Because I know we won't be able to un-invent it and, you know, we did invent, for very, very good reason, the atom bomb in World War II."
His deputy Charlie Munger admitted to the uses of AI – like BYD using robotics in manufacturing – while cautioning "I'm personally skeptical of some of the hype in AI. I think old fashioned intelligence works pretty well."
Alphabet is battling with slowing growth
Alphabet's ad revenues have fallen YoY for two consecutive quarters now. YouTube has been particularly impacted by the dual impact of tepid digital ad spending and competition from TikTok and its revenues have fallen YoY for the last few quarters.
Meanwhile, many argue that OpenAI won the first round of the AI war with its ChatGPT. However, despite a disappointing debut, Alphabet hopes to make Bard better.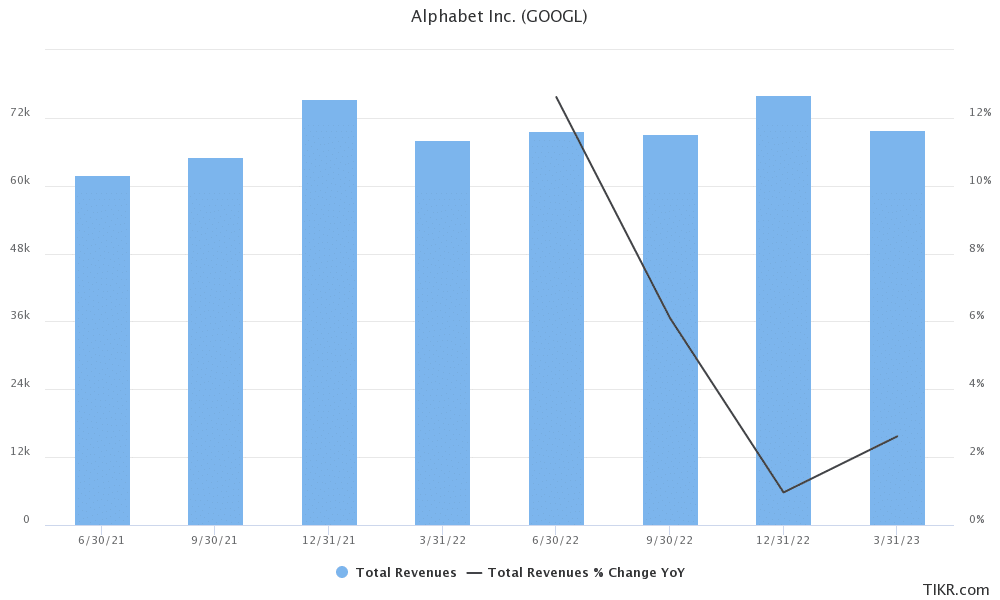 Wall Street analysts on Alphabet shares
Wall Street analysts are generally bullish on Alphabet's AI pivot even as most argue that it would have a tough task protecting its massive market share of the online search market.
Last week, Loop Capital analyst Rob Sanderson downgraded Alphabet shares from a buy to hold while maintaining the $125 target price.
"We think concern over whether the company can maintain its dominant position through this massive technology transformation will hold back valuation. We consider search competition from Microsoft a lesser threat than risk of displacement from behavioral change as users interact more with AI assistants to find information," said Sanderson in his note.
He also argued that AI proliferation would not be positive for Alphabet and said, "We are comfortable with Google's ability to again win on product and maintain a reasonably similar share of search activity. We disagree however with management's characterization that AI proliferation is similar [to] the transition to mobile. This is much more than a platform transition."
Morgan Stanley says Alphabet is an "underappreciated AI leader
Morgan Stanley meanwhile has a buy rating on Alphabet and believes that the company is an "underappreciated AI leader. JPMorgan is also bullish on the company's AI pivot and analyst Doug Anmuth said, "AI Core to GOOGL & Advances Continue. We continue to believe GOOGL is well positioned in AI through years of investments across its business lines & it is accelerating efforts around commercialization of LLMs [language learn models]."
AI regulations
Meanwhile, even as an increasing number of companies pivot to AI, regulators in developed markets are getting wary. EU lawmakers have proposed tough AI laws and the bloc could become the first region globally to have comprehensive AI regulations.
UK's competition watchdog has also initiated a probe into AI while US Vice President Kamala Harris met CEOs of Alphabet, OpenAI, and Microsoft to discuss AI risks.
Today, OpenAI CEO Sam Altman would testify before the Senate as US lawmakers also contemplate AI regulations.
As for Alphabet, the share is up around 35% this year and is outperforming the wider markets. The shares saw upwards momentum earlier this month after the annual I/O where the company unveiled its AI plans.