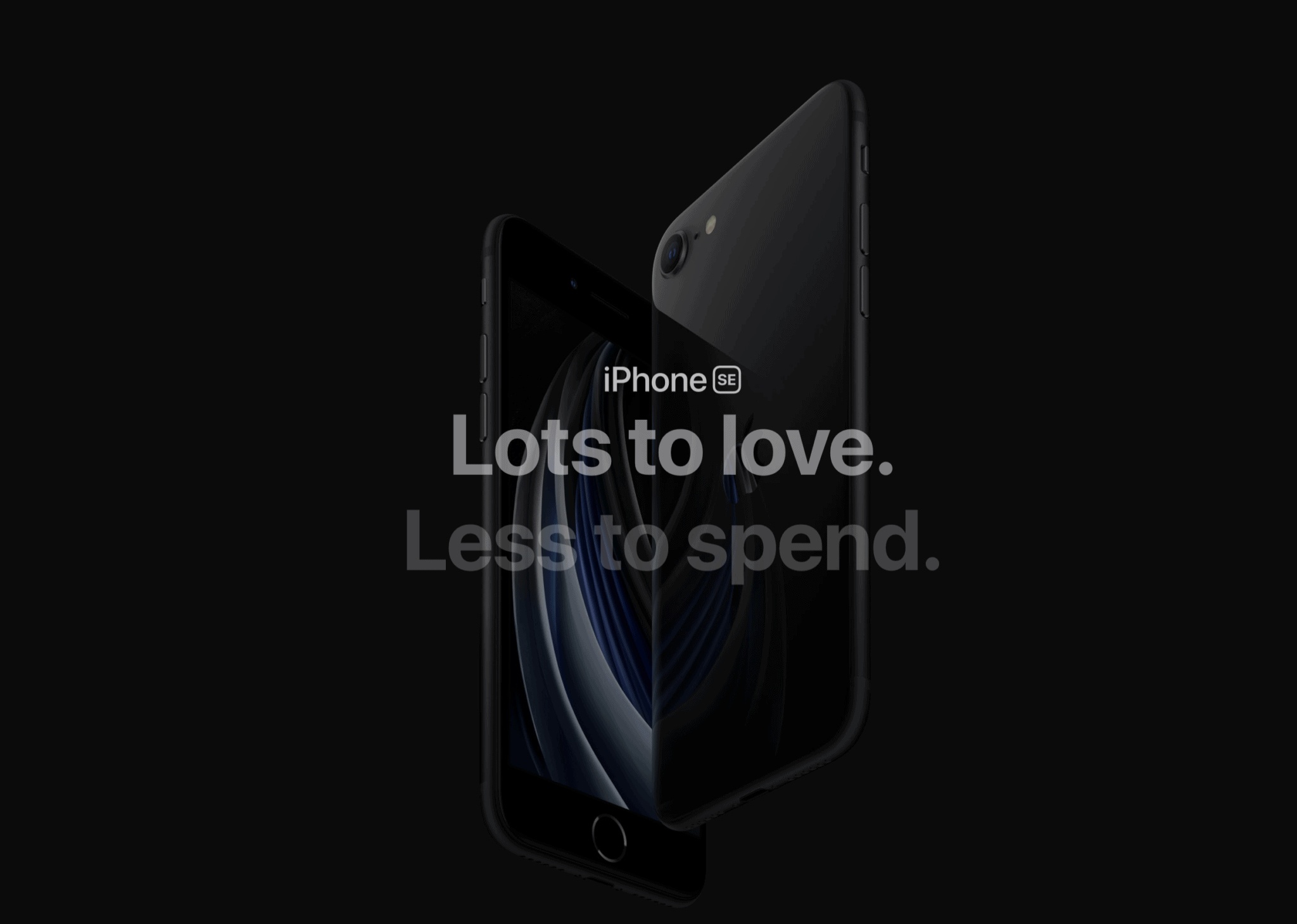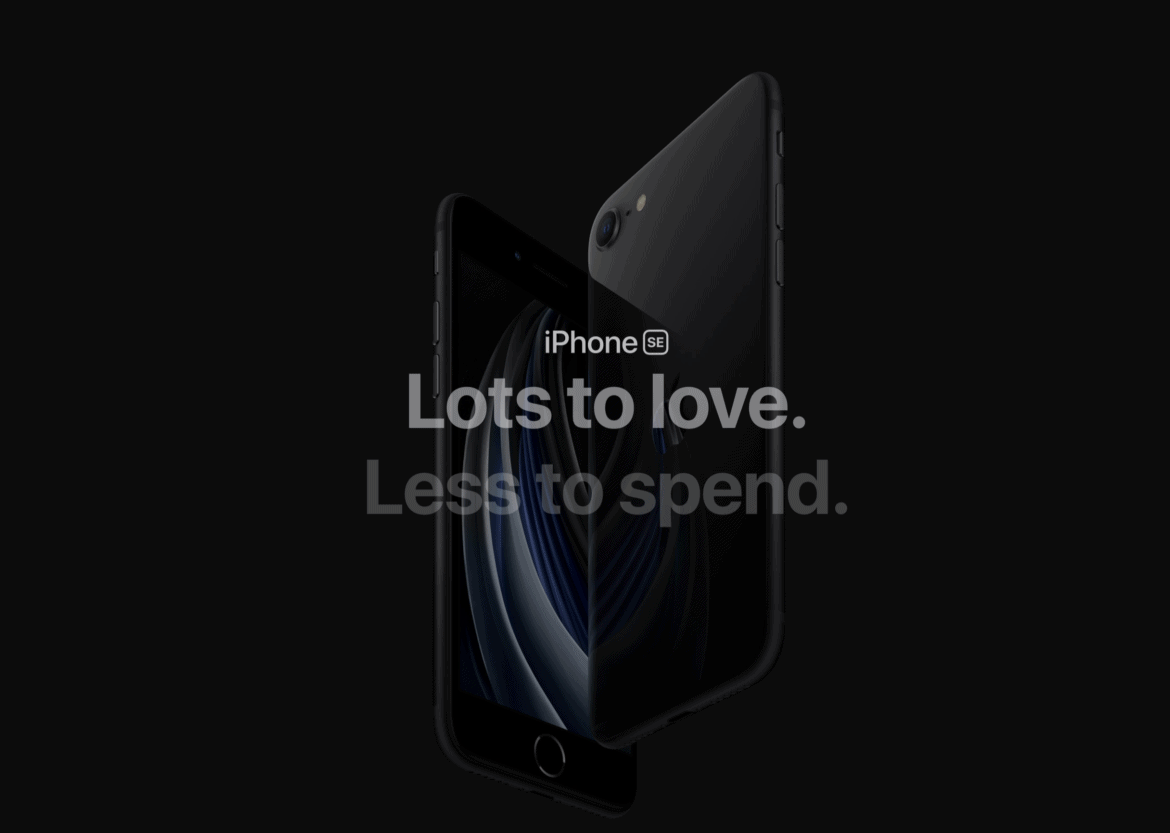 Apple (AAPL) results led the pack of Big Tech heavy-hitters, reporting blowout results that surprised Wall Street. The shares are up more than 7% at $412, even as the wider market falls.
Fiscal third quarter revenue crushed forecasts, coming in at $59.7 billion when analysts had expected a much lower $52.3 billion.
That 11% gain was of course driven by the iPhone, which still accounts for the majority of revenues at the California-based tech giant. As it happens this was precisely the area where analysts had expected softness to be exposed. They were wide of the mark.
Indeed, it was the strong sales of the iconic iPhone that was the big shocker, with shipments racing ahead 35%. Coming in at $26.4 billion, iPhone sales revenue beat estimates by $5 billion.
Similarly, the iPad brought in $6.6 billion – $1.6 billion more than what the analysts had expected.. Mac Sales did remarkably to generate $7.1 billion of sales.
There was more cheer for Apple shareholders on earnings per share, rising 18% to $2.58.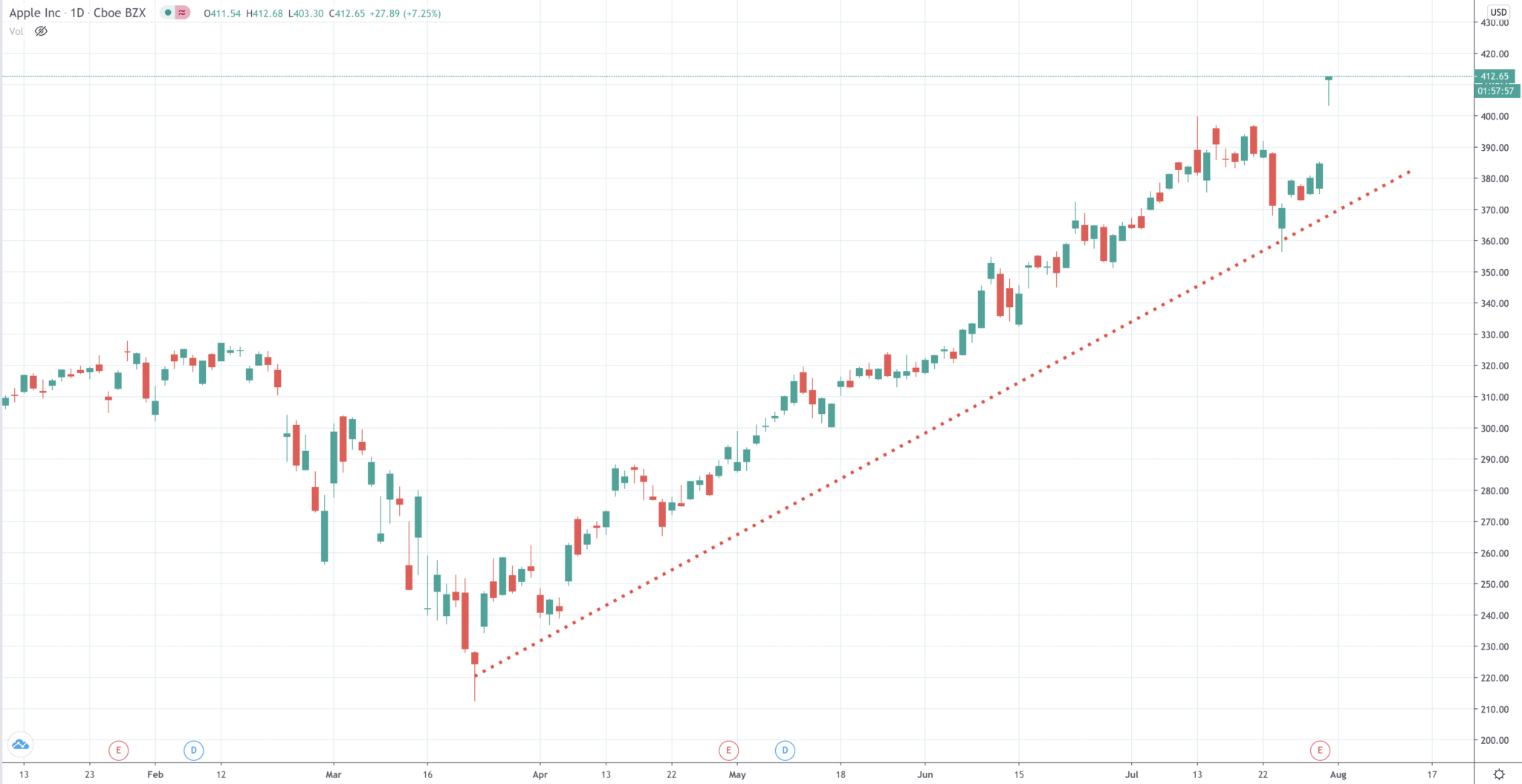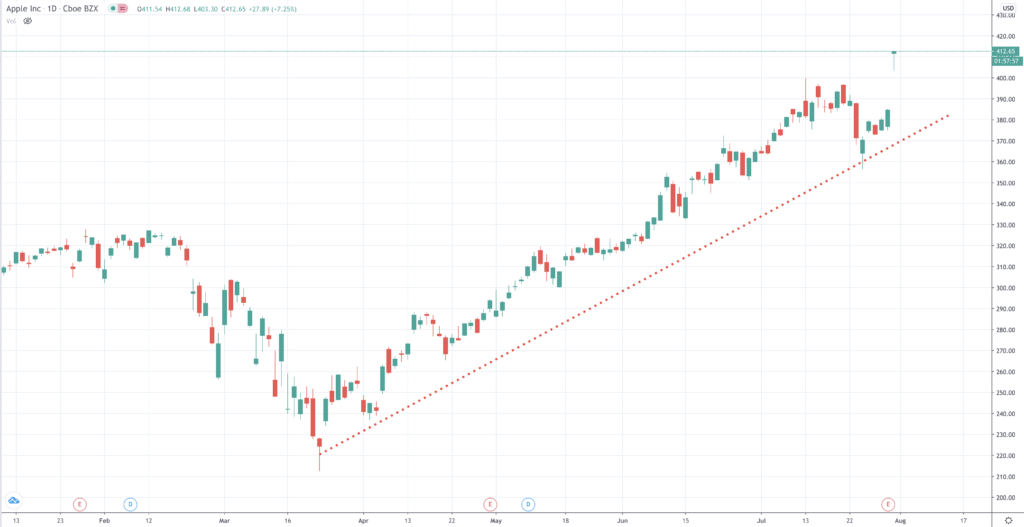 It looks like consumers were in a hurry to grab the firm's hardware, driven by work from home demand. iPads and even the company's expensive Macs were  flying out of the warehouses. We emphasise warehouses because its retail network has been mostly closed globally throughout the lockdown, but that didn't seem to hurt.
That might beg the question, does it really need all those modernist cathedrals to its greatness, when it can sell just as well through its websites?
Chief executive Tim Cook was effusive about the results, and threw in some stuff to remind shareholders of its unashamedly liberal persona to boot:"In uncertain times, this performance is a testament to the important role our products play in our customers' lives and to Apple's relentless innovation.
He continued: "This is a challenging moment for our communities, and, from Apple's new $100 million Racial Equity and Justice Initiative to a new commitment to be carbon neutral by 2030, we're living the principle that what we make and do should create opportunity and leave the world better than we found it."
The continuing allure of Apple
Whether that liberal stance is part of the attraction of Apple is an open question, but without its brand allure is still such that consumers attach a cachet to the ownership of its products that is the envy of many of its competitors, and nowhere more so than in China.
In China the lower-priced iPhone SE was heavily promoted by the likes of Alibaba, helping the firm compete more effectively against the homegrown talent, that increasingly provide the same or better functionality at lower price points and in some cases with build quality to match Apple.
Apple shifted $72 million worth of its phones during the single day of JD.com's special shopping marathon promotion. This was part of a general plan by Apple to quickly work-up new distribution channels for its products after the closure of its usually bustling stores.
Tim Cook was co-founder Steve Jobs's successor because he was a logistics and operations guy, and that leadership certainly paid dividends for Apple in this lockdown, despite the lack of anything substantially new in the product line.
So yes, Apple missed its stores, but it made up for it with some smart agility as far as distribution channels goes.
Analyst predictions for poor iPhone sales were so out of kilter with reality because of what turns out to have been a huge underestimation of the impact of the new iPhone SE and its more affordable pricing – the timing of its launch has proven impeccable if not partly coincidental as the company of course had no idea that a pandemic-driven recession was coming.
That move turns out to have been a genius move by Apple – a firm that is a past master of making the ordinary look attractive, attested to in the frequent criticism from those not within its ecosystem who charge that its products are overpriced and under-powered.
Revenue in Greater China was up 2% at $9.3 billion.
Apple wearables everywhere
Services performed well too, but here there was no matching of the hardwire blow out, although Apple did meet expectations, reporting $13.2 billion.
The company does not breakout how each service is doing but it did divulge that it currently has 500 million subscribers to its services overall.
There were areas of patchy trading though, such as in advertising and AppleCare, its repair service arm.
One segment where Apple has kept innovating more than say in smartphones, where it is yet to release a 5G model, is in wearables.
Even the most unaware of consumers can't have failed to notice the preponderance of Apple wearable devices being worn by those around them, from the Apple Watch to the best-selling AirPods, the latter having spawned the usual copycat flatterers.
And on the subject of the iPhone lagging in as far as innovation goes – although it could be questioned, how much more functionality differentiation there is smartphones – Apple has still not found a way to get rid of the notch on the face of its higher-end phones and as already noted, is yet to rollout a 5G-capable device.
There was news from chief financial officer Luca Maestri on that, when he confirmed that the usual end of September launch would be  "a few weeks later" because of production delays.
And true to form with Apple there was "just one more thing", but it wasn't an awe-inspiring hardware reveal, but a four-for-one stock split to make the stock more attractive to smaller investors.
Stock split will help small investors load up
Here's the details from the Apple presser: "Each Apple shareholder of record at the close of business on August 24, 2020 will receive three additional shares for every share held on the record date, and trading will begin on a split-adjusted basis on August 31, 2020."
Current assets (which we can loosely define as cash and near cash equivalents) stands at $140 billion. With a war chest like that, expect some of those funds to find their way into an allocation to boost its Apple+ streaming service, with more original content and perhaps an acquisition or two to help the cause.
Apple's record performance tempts one to tag it a raging buy. As the dollar continues to weaken that will further flatter its earnings moving forward. However, the fly in the ointment is beyond Cupertino – and that's the virus and which way the globally economy is headed.
Yes, Apple can continue to prosper in this new Covid world – but a new iPhone is still a consumer discretionary and we known what happens to that sector in a recession.