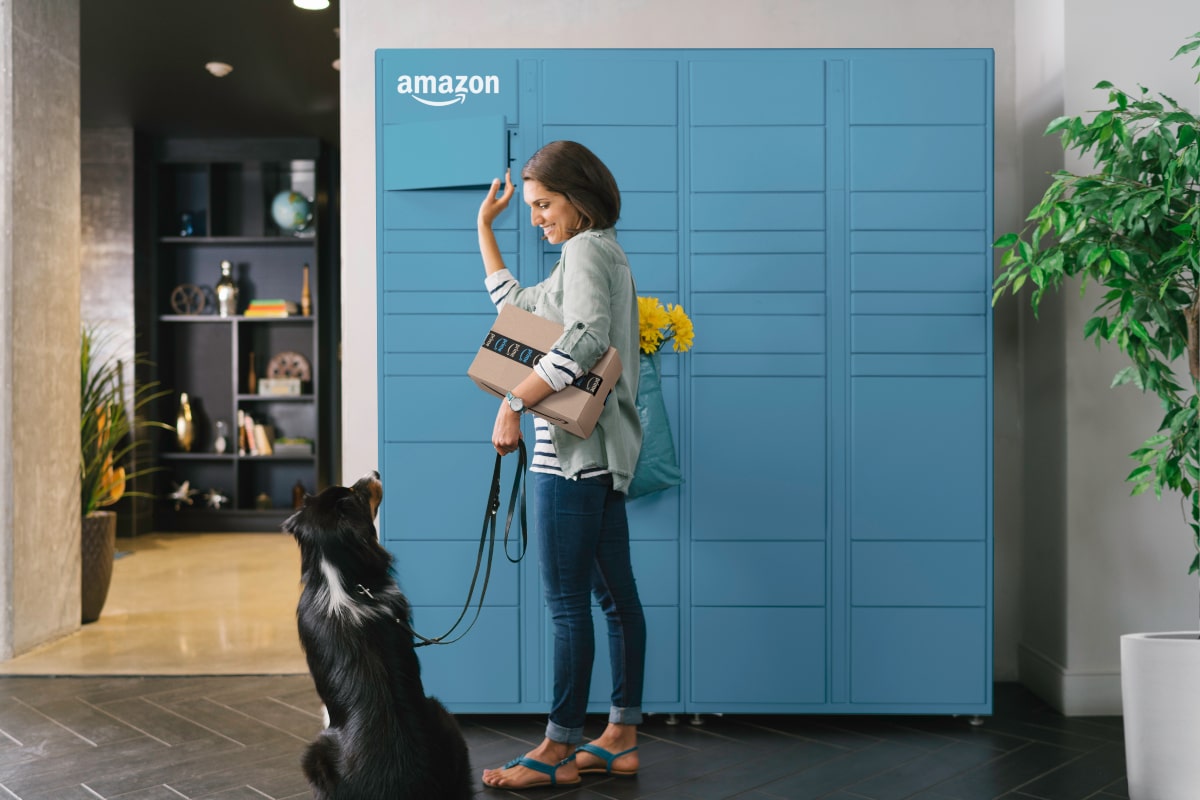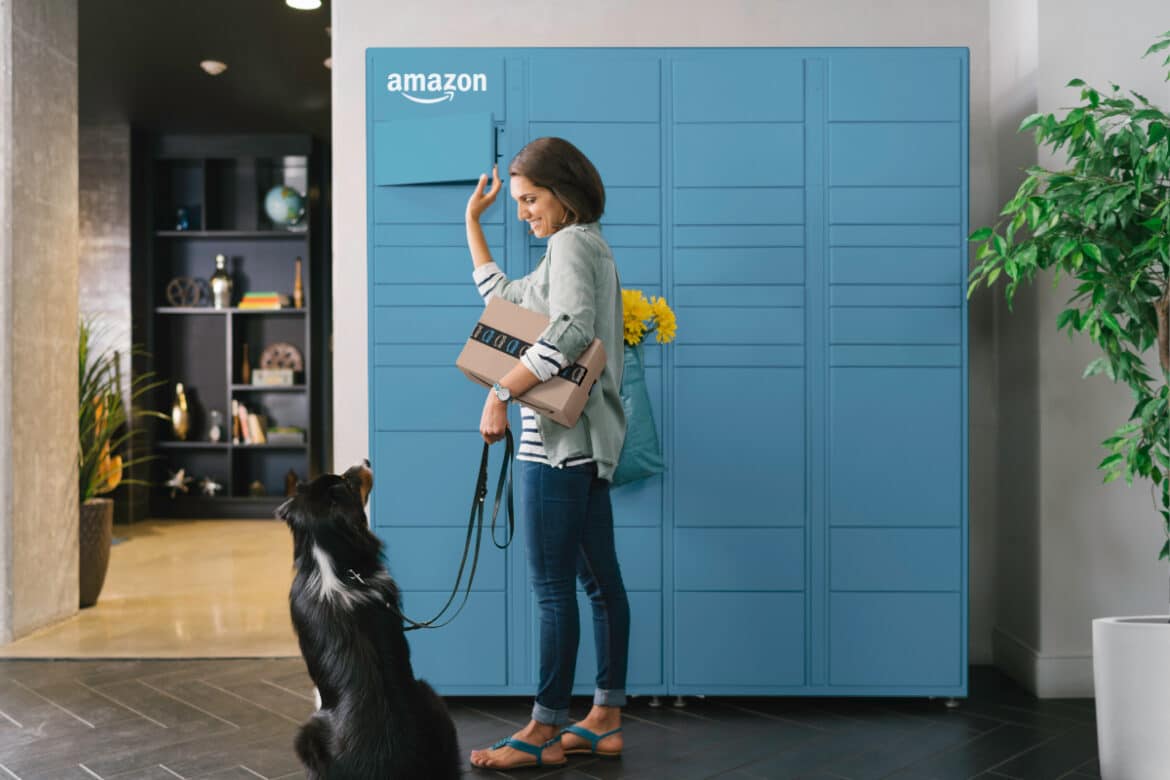 There has been a broad-based recovery in US shares. While Apple has recouped most of its 2022 losses and is down only about 3% for the year, Amazon has also bridged its YTD losses to around 14% and is the second best performing FAANG share of 2022.
It was the worst performing FAANG share of 2022 while Alphabet held the top slot. Meanwhile, 2022 has been a different ballgame for FAANG shares and Netflix and Meta Platforms are among the top S&P 500 losers. Amazon shares were also down sharply for the year but the recovery in broader markets coupled with its strong earnings for the second quarter of 2022 helped lift the sentiments.
Amazon Q2 2022 earnings
Barring Meta Platforms, all other FAANG shares rose after reporting their June quarter earnings. However, Amazon's performance stood out especially as it came shortly after Walmart gave a profit warning.
Amazon's revenues increased 7.2% YoY in the quarter and reached $121.2 billion. While the revenues were slightly ahead of estimates, it was nonetheless the slowest growth in decades for the company. The 320-basis point currency headwind did not help matters either for the e-commerce and cloud giant.
Amazon cloud delivered yet another stellar quarter
Looking at the breakup of Amazon's earnings, it reported revenues of $74.43 billion in North America which was 10.2% higher YoY. However, the segment posted an operating loss of $627 million in the quarter. Its international e-commerce operations posted revenues of $27 billion which were 12% lower as compared to the corresponding quarter in 2021. The segment also posted an operating loss of $1.77 billion in the quarter.
Meanwhile, it was AWS (Amazon Web Services) that continues to be a key driver of the company's growth as well as profits. In the second quarter of 2022, AWS reported revenues of $19.74 billion as compared to $14.8 billion in the corresponding quarter last year. The segment posted an operating profit of $5.7 billion in the quarter which took its first-half operating profits to $12.23 billion. Redburn believes that Amazon would eventually spin off AWS and the business alone would be worth $3 trillion.
Amazon posted a net loss in the quarter
Amazon posted a net loss of $2 billion in the quarter. However, the loss was due to its equity investment in Rivian which went public in 2021. Rivian stock has plunged, and Ford and Amazon have booked billions of dollars of losses on the investment in the first half of 2022. Rivian shares have since rebounded and the company has reaffirmed its 2022 guidance of producing 25,000 cars. It also has an order of 100,000 delivery vehicles from Amazon.
Bullish guidance
Amazon forecast sales between $125-$130 billion for the third quarter while analysts were expecting it to be $126.4 billion. In the previous earnings call, the company talked about headwinds from rising inflation, overcapacity, and overstaffing. It managed to address some of the issues in the quarter,
Amazon's CEO Andy Jassy said, "Despite continued inflationary pressures in fuel, energy, and transportation costs, we're making progress on the more controllable costs we referenced last quarter, particularly improving the productivity of our fulfillment network."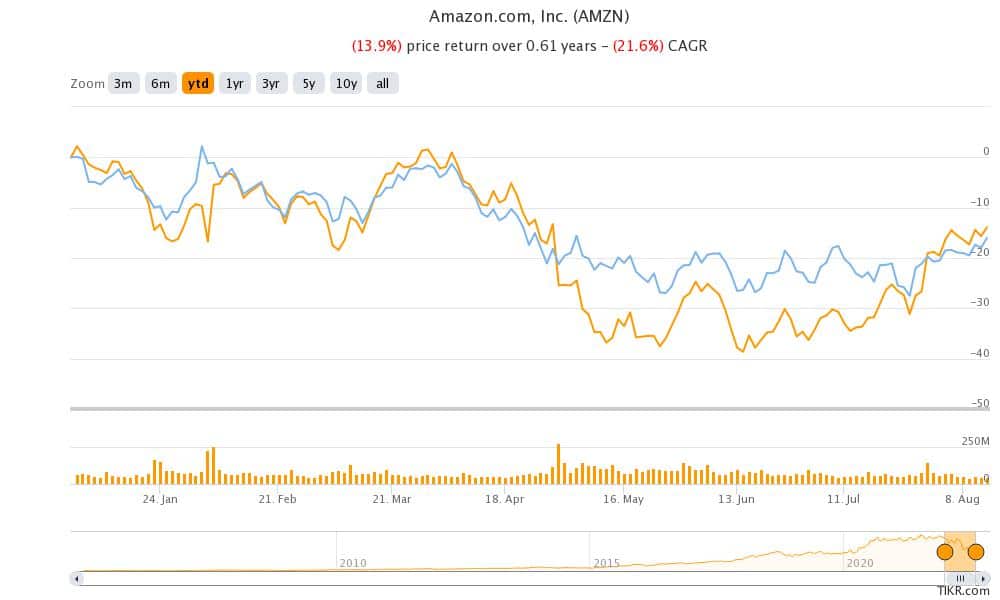 Amazon is on an acquisition spree
Amazon has been on an acquisition spree. Earlier this year, it completed the acquisition of MGM Holdings. It has since announced the acquisition of One Medical for $3.9 billion and iRobot for $1.7 billion. Healthcare seems the next frontier for tech companies and TikTok parent ByteDance recently acquired a premium hospital chain in China.
Amazon has a massive cash pile like fellow tech companies. Given the fall in valuations of smaller tech companies, they have become acquisition targets for Big Tech companies. Apple has said that over the due course it intends to reach a cash-neutral position from the current net cash of $60 billion. Along with spending on dividends and buybacks, it might also look at strategic acquisitions and its CEO Tim Cook did not rule out the possibility during the most recent earnings call.
Wall Street on Amazon shares
Most Wall Street analysts raised Amazon's target price after the earnings. Citi reiterated the shares as a buy and sounded optimistic about the company's iRobot acquisition. It said, "Amazon remains our top-pick across the Internet sector as we believe it can gain wallet share during periods of macro uncertainty, AWS demand continues to grow, and our view that operating margins can expand going forward and we reiterate our Buy rating and $185 target price."
JPMorgan also listed it as a top 2022 idea and sees solid cash flows from the company in coming quarters. Amazon has a market-leading position in both e-commerce and cloud which are two of the secular growth stories. While the company is facing tough competition in both these verticals, including that from brick-and-mortar retailers, who are ramping up their e-commerce operations, Amazon has been able to fend off the competition.
Streaming
The company has also been enhancing its streaming subscription and digital ad revenues. It has also raised the prices of Prime subscriptions which would help boost the revenues and profits in the coming quarter. There has been intense competition in the streaming industry amid the entry of new players. Netflix has lost subscribers in the first half of 2022 and Disney now has slightly more streaming subscribers than Netflix. As for Amazon, Prime is much more than streaming as Prime members tend to shop more frequently on the platform given the free deliveries.