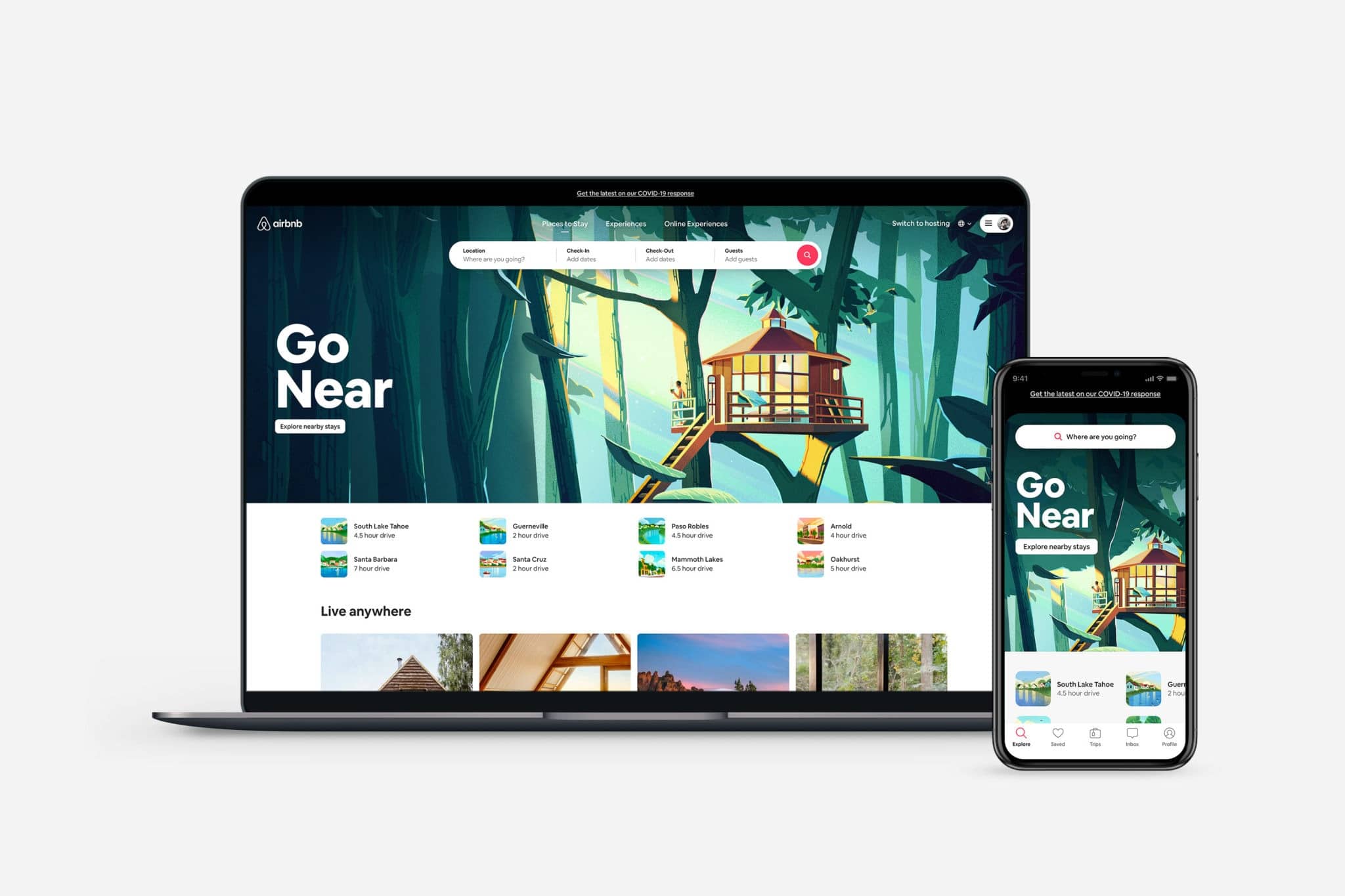 Online holiday rental marketplace Airbnb is finally launching its long-awaited initial public offering (IPO) this week, and investors seem excited to finally get the chance to own a piece of a business that has disrupted the hospitality industry for good.
The first thing you should know is that Airbnb is planning to list its shares under the ticker ABNB on the Nasdaq stock exchange and they could start trading on the secondary market soon.
The firm has multiple underwriters backing the issue, with Morgan Stanley and Goldman Sachs are taking the lead.
Meanwhile, the last publicly-known valuation given to the business was disclosed in April this year when the company moved to secure more than $1 billion in an equity raise at a valuation of $18 billion – down from a previous figure of $31 billion given to the hospitality business in 2017.
The pandemic has ravaged Airbnb's business, which according to its IPO filing lost $696.9 million during the first nine months of this year, although it managed to post a profitable third quarter – it produced $219 million in profits during the three months ended on 30 September.
During those first nine months, the firm reported a total of $2.5 billion in revenue according to Bankr.nl, which represents a 32% drop compared to the $3.7 billion it brought during the same period last year, while total revenues in 2019 landed at $4.8 billion.
Mixed sentiments are surrounding Airbnb's IPO as the looming threat of a second wave of the virus in Europe and a third wave in the US keep weighing on the company's short-term outlook, while positive news on the vaccine front are probably clearing the skies as we head into 2021 – a crucial year in the fight against the virus.
The timing of the IPO is interesting, as it comes only a few days after Pfizer (PFE) announced a high percentage of effectiveness for its vaccine candidate, followed by news from Moderna (MRNA), another vaccine front-runner, which reported 94.5% effectiveness for its treatment.
The company has treated the pandemic as a major risk factor for its business, as stated in its IPO paperwork: "The Covid-19 pandemic and the impact of actions to mitigate the Covid-19 pandemic have materially adversely impacted and will continue to materially adversely impact our business, results of operations, and financial condition".
Is it a good idea to invest in Airbnb's IPO?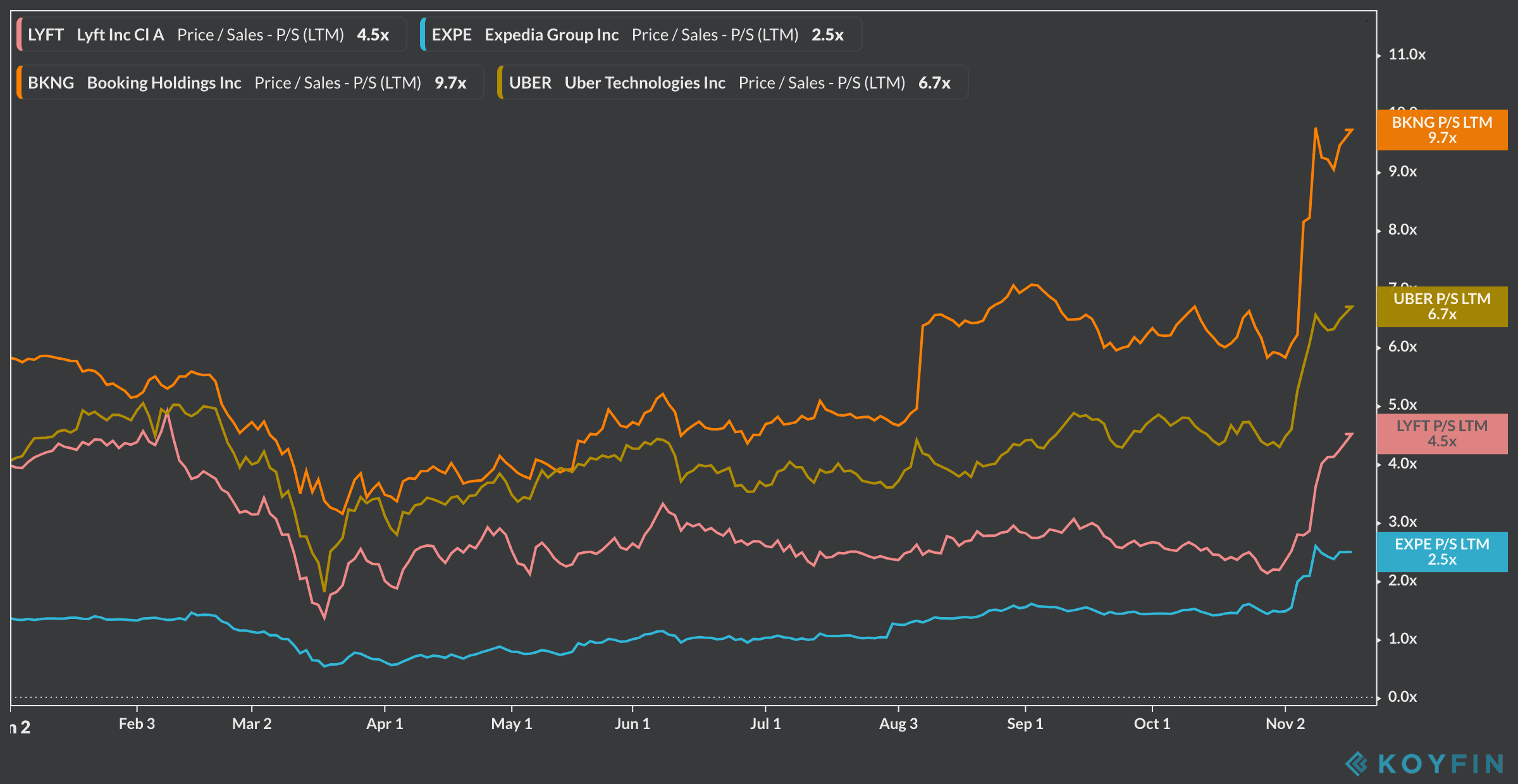 Like any other investment, the most important thing to do is to determine how much the business is worth before paying whatever the market is charging for its stock.
For money-losing businesses like Airbnb one of the best ways to arrive at a valuation is to use multiples, such as the price-to-sales multiple.
Another way to value businesses like Airbnb is to come up with creative metrics that aim to capture the true value of the firm and then compare those to other similar firms within the tech space.
Some of Airbnb's publicly-traded competitors, like Expedia (EXPE) or Bookings (BKNG), are currently trading at price-to-sales multiples of 2.5 and 9.7 respectively, while tech firms like Uber (UBER) and Lyft (LYFT) are trading at 6.7 and 4.5 times their sales respectively.
If we say Airbnb shares can trade in a similar range, going from 2.5 to as much as 10 times sales, we could use the firm's last twelve months' sales, which are around $3.62 billion, to come up with a tentative valuation for the business that ranges between $9 billion and $36.2 billion.
As the world emerges from the COVID-19 situation, it is highly likely that Airbnb sales will see further upside amid pent-up demand and a progressive recovery in the travel and leisure market.
Therefore, capturing the shares at a price that is closer to the lower bound of that valuation range, rather than the upper one, could give investors the opportunity of profiting from future jumps in sales.