Best Bitcoin Exchanges with the Best Rates UK
Before we review the best bitcoin exchanges in more detail here's a quick look at the top exchanges in the UK right now. You can compare the features and fees of the UK's best bitcoin exchanges, and you can even change the investment amount and cryptocurrency you're investing in to see how much each broker charges.
Nearly £2.5 trillion in Bitcoin is traded on exchanges around the world every single day. That puts Bitcoin on the same scale as major currency trading pairs and makes it one of the most heavily traded assets in finance.
Whether you're looking to trade Bitcoin for a quick profit or invest for the long haul, you need the best Bitcoin exchange in the UK. An exchange enables you to trade fiat currencies like pounds, euros and dollars for Bitcoin and vice versa, or to trade between Bitcoin and top cryptocurrency altcoins like Ethereum, Ripple, Dash, and Litecoin.
There are dozens of Bitcoin exchanges in the UK, but finding the right one is key to succeeding in the Bitcoin market. Some are more trustworthy than others, charge lower fees, or offer access to a wider variety of trading tools.
In this guide, we'll review the six best Bitcoin exchanges in the UK and explain everything you need to know about how to choose the right one for your trading needs.
Best Bitcoin Exchanges Reviewed
There are hundreds of Bitcoin exchanges operating in the UK, which can make choosing the best one more difficult. To make your choice easier, let's review the six best Bitcoin exchanges in the UK today.
1. eToro – Overall Best Bitcoin Exchange UK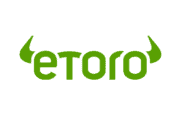 eToro was an early proponent of Bitcoin trading. The company launched Bitcoin CFDs back in 2013, and has offered a Bitcoin exchange since 2017. Since then, the company has expanded its offers to include 13 of the most popular cryptocurrencies.
There are a couple things that help eToro stand out as one of the best Bitcoin exchanges in the UK. First, exchanges between pounds and Bitcoin are 100% commission-free. Trader just pay a small 0.75% spread, and the exchange uses a price adjustment mechanism so that you only pay once for an entire roundtrip trade (buy and sell). That ends up making eToro incredibly cost-effective compared to other UK crypto exchanges.
On top of that, eToro offers impressive trading tools. You get access to a market news feed and a powerful charting platform with more than 100 built-in indicators and drawing tools. You can trade right from the charting window, making it easier to approach this Bitcoin exchange with a day trading mindset.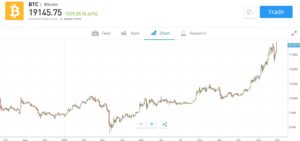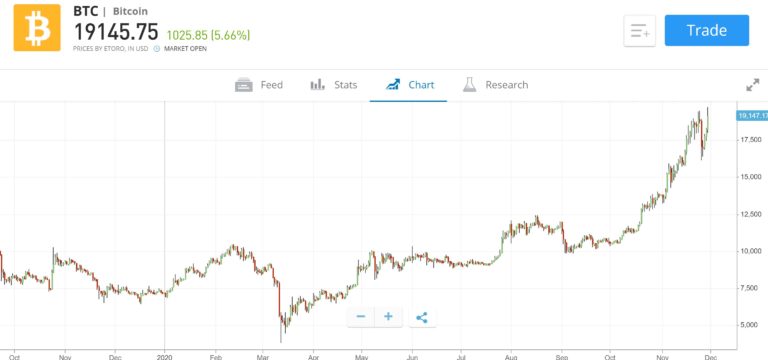 Perhaps our favourite thing about eToro is its social trading network. You can interact with millions of other Bitcoin traders from around the world and trade ideas, strategies, and advice. Plus, the social network enables you to quickly gauge market sentiment around Bitcoin. eToro also supports copy trading, which means you can set a portion of your portfolio to automatically mimic the positions of a professional crypto trader.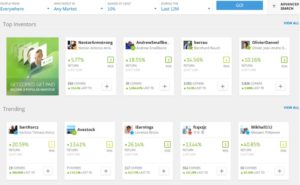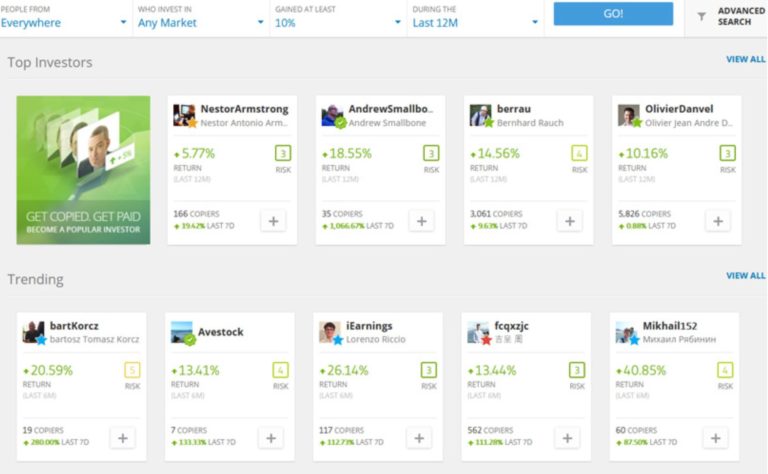 With over 12 million users, eToro is a Bitcoin exchange with high liquidity. In terms of its regulatory standing, eToro is fully regulated by the UK's Financial Conduct Authority (FCA) and all UK accounts are insured for up to £85,000 under the Financial Services Compensation Scheme.
Pros
Offers Bitcoin and 12 other top cryptocurrencies
Trading platform includes 100+ technical studies
Built-in social trading network
Supports copy trading to automate your Bitcoin trades
Fully regulated in the UK by the FCA
Cons
Small withdrawal fee (£4)
No leverage for Bitcoin trading
Your money is at risk.
2. Coinbase – Best for Advanced Bitcoin Traders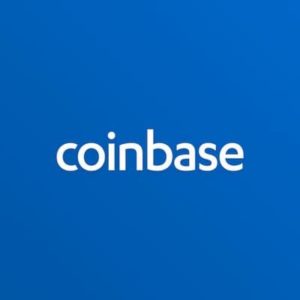 US-based Coinbase is one of the most popular Bitcoin exchanges in the world, with over 35 million global clients and over £19 billion in assets under management. The platform offers a simple to use cryptocurrency exchange for UK traders, with Bitcoin and more than 3,000 other cryptocurrencies available.
Although the exchange is based in the US, Coinbase supports pounds as a base currency and allows GBP deposits and withdrawals using the UK's Faster Payments system. The platform is also regulated by the FCA and holds an e-money license from the UK's financial watchdog – a strong signal of trustworthiness. Another benefit is that traders get $5 (USD) worth of Bitcoin when you place your first trade with Coinbase.
Coinbase's basic exchange doesn't offer a lot of trading tools. You get a bare-bones price chart, a crypto news feed, and the ability to save currencies to a watchlist.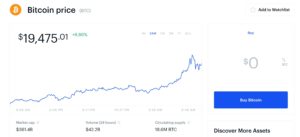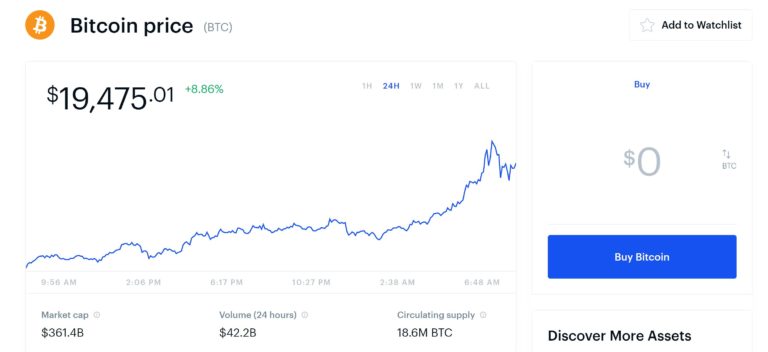 However, Coinbase Pro is a very advanced trading platform that's suitable for intermediate and professional Bitcoin traders. Coinbase Pro enables you to see the exchange's order book for Bitcoin trades, enter limit and stop orders, and track the entire trade history for Bitcoin in real time. On top of that, Coinbase Pro is available as a mobile trading app so you can analyse the market on the go.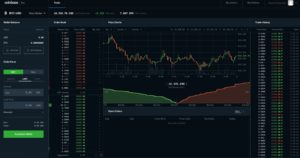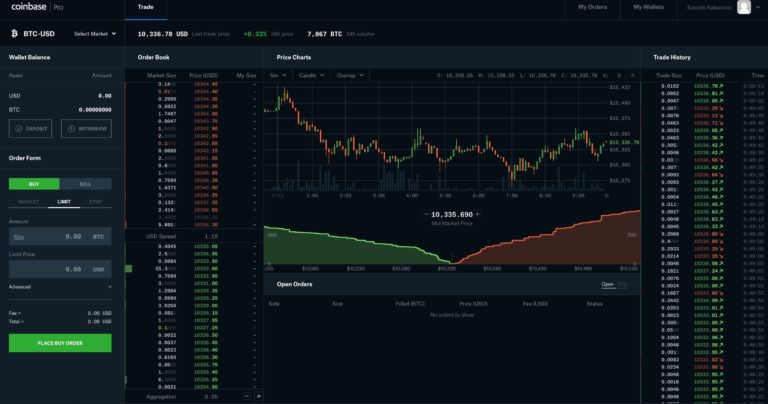 Unfortunately, Coinbase can be expensive and the pricing system makes it hard to know exactly how much your trade will cost. To start, the cryptocurrency exchange charges a spread of around 0.50% per trade, which adds up to around 1% for buying and selling Bitcoin. You'll also pay a commission that is the greater of 1.49% or £2.99.
Pros
Coinbase Pro includes advanced order types
Easy to use mobile app
Monitor the order book for Bitcoin-GBP trades
Supports Faster Payments for GBP transactions
Holds an e-money license from the FCA
Cons
Complicated and expensive fee structure
Your money is at risk.
3. Binance – Best Bitcoin Trading Platform in the UK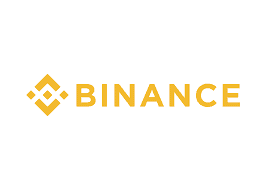 Binance has been a major player in the Bitcoin market for several years, but just launched in the UK in 2020. The platform is regulated by the FCA in the UK. Alongside its global footprint and strong reputation, this makes it a relatively trustworthy option for UK traders. In fact, a hack attempt at Binance was foiled in 2018 thanks to the quality of the exchange's automated security systems.
We're big fans of Binance's trading platform. While there are "Basic" and "Advanced" versions of the trading platform, they're relatively similar in the features they offer. Both include advanced charts with dozens of customizable technical studies. You can quickly see the Bitcoin-GBP order book and trade history, plus create depth-of-market charts with a single click. The only thing missing is more advance order types – at the moment, Binance only offers market and limit orders.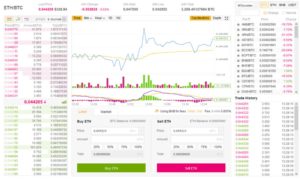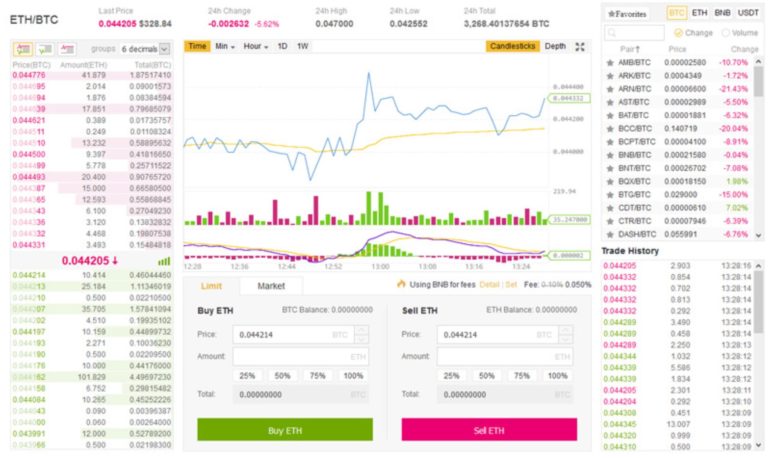 Binance also has one of the most trader-friendly fee structures we've seen from any UK Bitcoin exchange. The exact fee you'll pay for trading Bitcoin depends on your 30-day trading volume, but the maximum fee is just 0.1%. Binance also offers its own cryptocurrency, and if you pay for a Bitcoin trade using that coin rather than GBP you get 25% off your trading fees.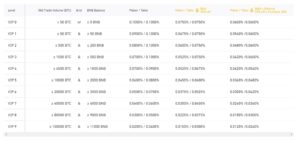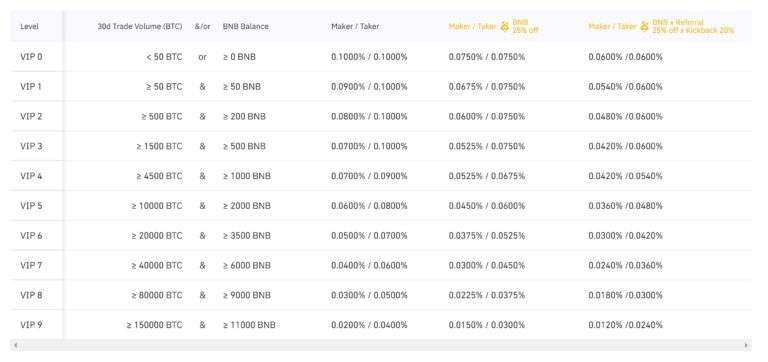 The only thing we didn't love about Binance was the platform's customer service. You can only get in touch via an online ticket system, not by phone or live chat. The support team is responsive, but we'd still like to have more instantaneous contact given the fast-moving nature of the Bitcoin market.
Pros
Advanced charting platform with customizable indicators
See the Bitcoin order book and depth chart
Extremely low fees with discount for using BNB
Regulated by the FCA
Proven security measures
Cons
No stop-loss or if-then orders
Customer service via ticket system only
Your money is at risk.
4. CoinCorner – Best Beginner Bitcoin Exchange UK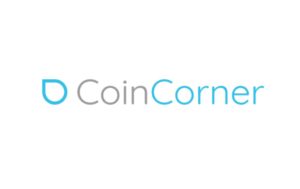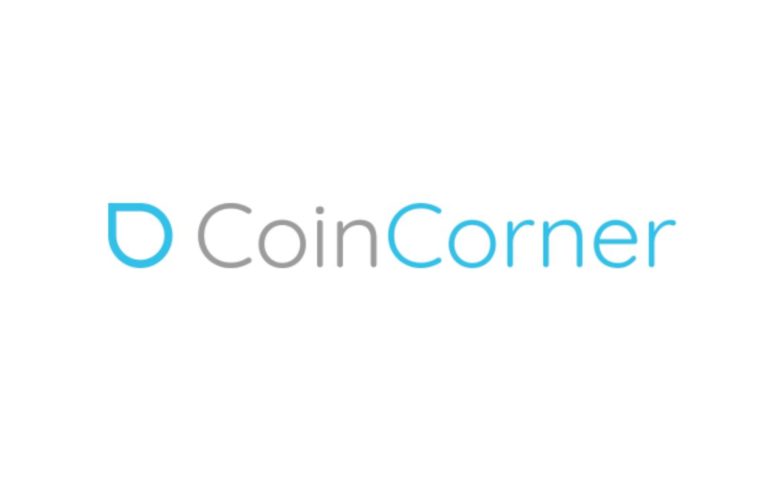 CoinCorner is a homebred crypto exchange based on the Isle of Man since 2014. The platform is relatively small compared to some of its competitors, with just 150,000 clients. However, nearly 40% of CoinCorner's customer base is from the UK, which can be an advantage since trading activity on the exchange spikes during UK trading hours.
What's nice about this Bitcoin exchange is that it makes getting started with cryptocurrency trading as simple as possible. Just register an account and verify your identity online, and once you've completed the authentication process, you can start trading in as little as 10 minutes. The platform supports SEPA payments as well as credit and debit cards for seamless GBP transfers. You can also easily withdraw your Bitcoin with no fees for payments to businesses that accept digital currencies.
Another thing we like about CoinCorner is that you can set up recurring investments in Bitcoin. Just choose your order frequency and CoinCorner will automatically transfer funds from your bank account to buy Bitcoin for you. In addition, this platform has a rewards program with over 1,000 online businesses. You can browse retailers through CoinCorner or use the CoinCorner browser extension and get up to 32% of your purchase back as Bitcoin.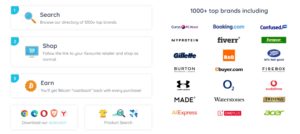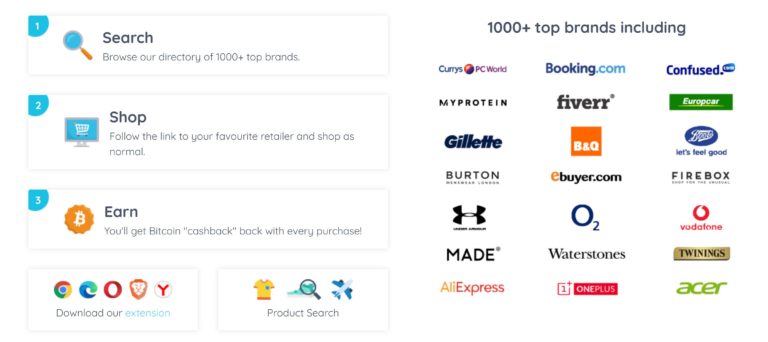 The downside to CoinCorner is that the platform doesn't offer many advanced trading tools. There are no limit or stop orders and the built-in trading platform includes only the most basic price charts.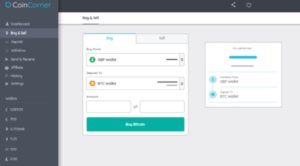 On top of that, CoinCorner charges surprisingly high trading fees. The commission is based on your trading volume, but can range from 3% to 12% per Bitcoin purchase. If you can take advantage of the rewards program and pump up your monthly volume through recurring purchases, these fees aren't so bad. But for occasional Bitcoin trading, CoinCorner can be prohibitively expensive.
Pros
Very fast to start trading
Supports a wide variety of payments
Set up recurring Bitcoin investment
Reward program with 1,000+ businesses
Cons
Extremely high trading fees
Minimal charting and trading tools
Your money is at risk.
5. Coinjar – Best for Long-term Bitcoin Investing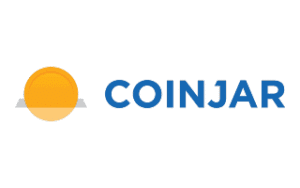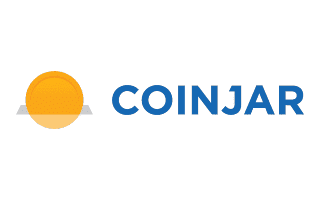 Coinjar is the most popular crypto exchange in Australia, and the platform has recently made its way to the UK. This platform offers much more than just a Bitcoin exchange, which makes it an interesting option for long-term Bitcoin investors.
One of the features that helps Coinjar stand out is that it offers 'bundles,' which are essentially pre-made portfolios of cryptocurrencies. A bundle might include Bitcoin as well as cryptocurrencies like Ethereum, XRP, Maker DAI, and more. Or you can find bundles that group digital coins specifically built for decentralized finance. These portfolios are great if you want to invest broadly in digital assets rather than specifically in Bitcoin.
Coinjar is also in the process of bringing a crypto debit card, which it already offers in Australia, to the UK. With this card, account holders will be able to spend Bitcoin at any UK business that accepts digital currency for payment. Loading the card with GBP entails a fee, but transferring Bitcoin or another digital coin from your Coinjar account to the debit card is free.
We also liked Coinjar's pricing structure for trading. Most GPB to Bitcoin trades entail a fee of around 0.2% to 0.3%, with discounts for trading volume over £10,000. If you exchange between cryptocurrencies, the fee drops to around 0.1%.
Coinjar also offers a high-quality trading platform that includes candlestick charts, depth-of-market charts, and the BTC-GBP order book. You can set up market, limit, and good 'til cancelled orders, which many other exchanges don't offer. However, we were disappointed to find that the charting interface doesn't offer any technical indicators, which is an enormous missing tool for serious traders and investors.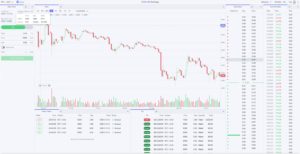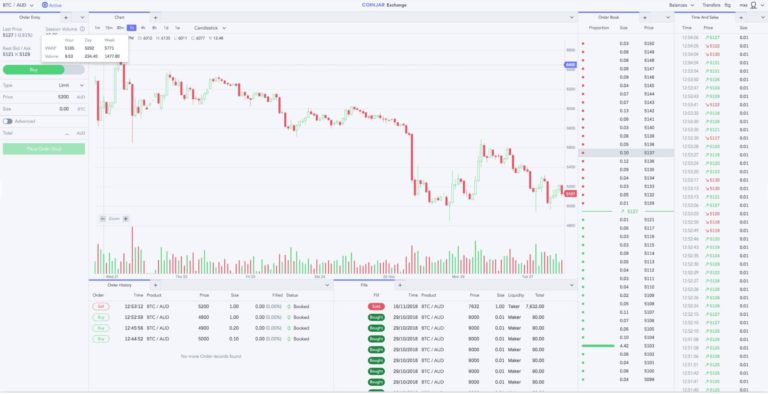 Pros
Offers ready-made cryptocurrency portfolios
Bitcoin debit card coming to the UK soon
Relatively inexpensive fee structure
Excellent Bitcoin trading platform
Regulated by Australian Transaction Reports and Analysis Centre
Cons
Doesn't include any technical indicators
Your money is at risk.
6. Luno – Best UK Bitcoin Exchange for Ease of Use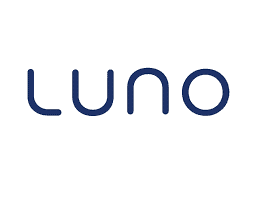 If you're just starting out with Bitcoin trading, there are few exchanges easier to use than Luno. This platform lets you buy Bitcoin in minutes in just three simple steps. In addition, you can easily set up a Bitcoin savings wallet that offers interest up to 4% with no fees.
Luno's trading platform gets its charts from the popular TradingView software, which means they're very customizable. You have access to hundreds of technical studies and drawing tools, plus a variety of chart styles. The biggest complaint we have is that Luno only supports five-minute chart intervals, not one-minute intervals – so it's not a great option for day trading Bitcoin.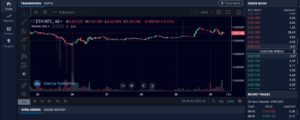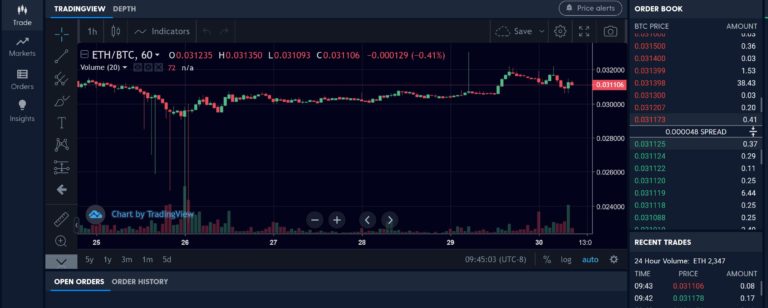 The trading platform offers market, limit, and stop-loss orders. You also get access to depth-of-market charts and the Bitcoin order book to help you make trading decisions. It's also noteworthy that all of Luno's charting and trading features are available through a mobile trading app for iOS and Android.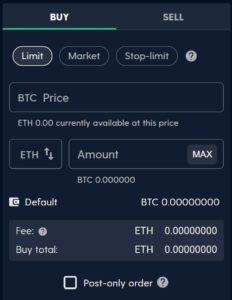 Trading Bitcoin on Luno costs anywhere from nothing to 0.1% per trade, which is incredibly cheap. However, if you want to fund your trade instantly using a credit or debit card – as opposed to depositing funds in your account ahead of time – Luno charges up to 3.5%. Overall, we were impressed by Luno's low fees, but the pricing structure can be confusing.
Another thing we liked about Luno is that it takes security seriously. More than 95% of client funds are stored in cold storage wallets, which come with extra security to protect against hacks and other losses. Plus, the platform is regulated by the FCA in the UK, so you can rest easy knowing that the exchange is secure and trustworthy.
Pros
Bitcoin savings wallet with 4% interest
Advanced charts from TradingView
Supports market, limit, and stop-loss orders
Excellent mobile trading app
Relatively low fees for trading Bitcoin
Cons
No one-minute price charts
Confusing fee schedule
Your money is at risk.
What is a Bitcoin Exchange?
A Bitcoin exchange is a marketplace where you can go to trade fiat money like pounds for Bitcoin and vice versa. Essentially, it's the place to go if you want to get into or out of the Bitcoin market.
Most UK Bitcoin exchanges offer more than just Bitcoin. For example, you can trade Bitcoin for other different cryptocurrencies like Ethereum (ETH), Bitcoin Cash (BCH) or Litecoin (LTC). Depending on the exchange, you may also be able to interchange these secondary cryptocurrencies directly – that is, trade Ethereum for Litecoin and vice versa, without having to use Bitcoin as an intermediate currency.
An important thing to know about Bitcoin exchanges is that they are centralized marketplaces, much like stock markets. When you go to exchange pounds for Bitcoin, you're buying Bitcoin at the current market price from someone who is trying to sell Bitcoin. The Bitcoin exchange facilitates the transaction and ensures that it occurs smoothly, with both the buyer and seller receiving their funds.
Notably, this is a very different model from the way that Bitcoin and other digital currencies are traded natively. These coins are designed to operate on decentralized marketplaces, in which the buyer and seller facilitate transactions on their own and blockchain technology is used to guarantee and secure the transaction. While decentralized Bitcoin exchanges exist in the UK, they are not always well regulated and require more technical expertise to use.
Another thing to know about Bitcoin exchanges is that many also fulfill the role that a stock broker might play when you want to buy shares. Most of the best cryptocurrency exchanges in the UK enable you to deposit funds to your account and trade them anytime, for example. You also get access to a variety of order types, such as limit and stop loss orders.
How to Choose the Best Bitcoin Exchange UK for You
Choosing the right UK Bitcoin exchange can make a huge difference in your success in the cryptocurrency market. So, what factors should you be looking for when choosing an exchange? Let's take a look at some of the key things to consider when choosing the best Bitcoin exchange.
Safety & Regulation
Investors' safety – or lack thereof – has long been a concern in the cryptocurrency market. Unfortunately, Bitcoin exchanges aren't immune from the scams and hacks that have plagues the digital world. One of the earliest Bitcoin exchanges, Mt. Gox, was hacked and reported losing over £330 million in investor funds.
So, when you're choosing a UK Bitcoin exchange, safety should always be a prime consideration. Centralized Bitcoin exchanges are much safer than decentralized exchanges (all of the exchanges we recommended are centralized). Look for an address associated with the exchange, which is a sign that it is centralized as well as a signal of transparency.
You should also do your own research to make sure an exchange is trustworthy. See how long it has been around and what other UK traders have to say about it. Also check whether an exchange as had security issues in the past or whether it has ever lost clients' funds.
The best Bitcoin exchanges in the UK should also be regulated by a reputable financial watchdog like the Financial Conduct Authority (FCA). The FCA has a specialised e-money license it issues to some highly regulated UK crypto exchanges. Some exchanges may be regulated in the US, Australia, or elsewhere – make sure the country in question has a strong history of protecting investors when it comes to trading.
Trading Options
Another thing to consider when choosing a Bitcoin exchange is what range of cryptocurrencies you can trade. As the number of digital currencies has expanded in recent years, so too have the offerings from UK crypto exchanges. Many of the best Bitcoin exchanges in the UK also allow you to trade Ethereum and Ripple at a minimum, and some allow trading on hundreds or even thousands of different coins.
If you only want to trade Bitcoin, that might not be a huge deal. But for many UK traders, Bitcoin is a jumping off point to the broader world of cryptocurrency trading. The more coins your exchange offers, the more trading options you have available.
Fees
How much a crypto exchange charges to trade is also a major factor in choosing the best exchange for your needs. Some exchanges like eToro charge a flat spread that covers both the buy and sell transactions of a trade. Others charge floating spreads that move with the price and trading volume of Bitcoin, or commissions that vary based on the total volume of Bitcoin you buy in a single trade or in a whole month.
In general, UK traders should expect to pay less than 1% in spreads and fees for using a Bitcoin exchange. Some of the best exchanges charge less than 0.25%, although watch out for account fees and currency conversion fees that can add to your total cost. Brokers like CoinCorner charge much higher trading fees, but they make up for it by offering rebates when you buy products from retail partners.
Trading Tools & Features
One of the most important aspects of a Bitcoin exchange beyond simply allowing you to trade is that it gives you the tools you need to trade successfully.
Technical price charts are at the heart of most Bitcoin exchanges' trading platforms. When comparing these tools, look to see whether the charts offer one-minute price intervals or different chart styles. You'll also want to see what technical indicators are available and how customizable they are to suit your trading strategy.
Another thing to look for is information about the current Bitcoin order book. Many UK Bitcoin exchanges will display a depth-of-market chart, which enables you to see demand for Bitcoin at different prices around the current market price. You can also use the order book and trading history to help identify entry and exit points for your trade.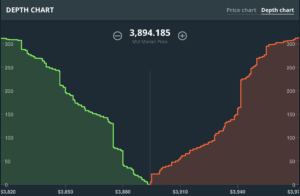 The types of orders available to you is also important. While every Bitcoin exchange offers market orders, more advanced limit, stop-loss, and good 'til cancelled orders give you more flexibility to execute your trading strategy and protect against losses. Be sure to check which of these order types, if any, a Bitcoin exchange offers.
Finally, it's always worth comparing the unique trading tools that some Bitcoin exchanges offer. For example, eToro's social trading network and copy trading features are extremely handy for developing trading ideas, checking market sentiment, or automating your Bitcoin trades. Alternatively, CoinCorner offers recurring investment in Bitcoin using funds in your bank account. When choosing an exchange, be sure to think about how these features can boost your trading or investing strategy.
Payment Methods
Most UK Bitcoin exchanges offer a wide variety of payment methods, including credit and debit cards, bank transfer, wire transfer, and e-wallets like PayPal, Neteller and Skrill. However, not every deposit method is free, so be sure to think about how you want to fund your account and whether that method is associated with any fees.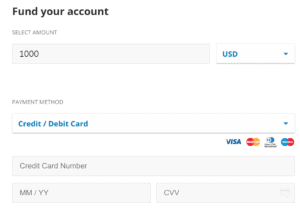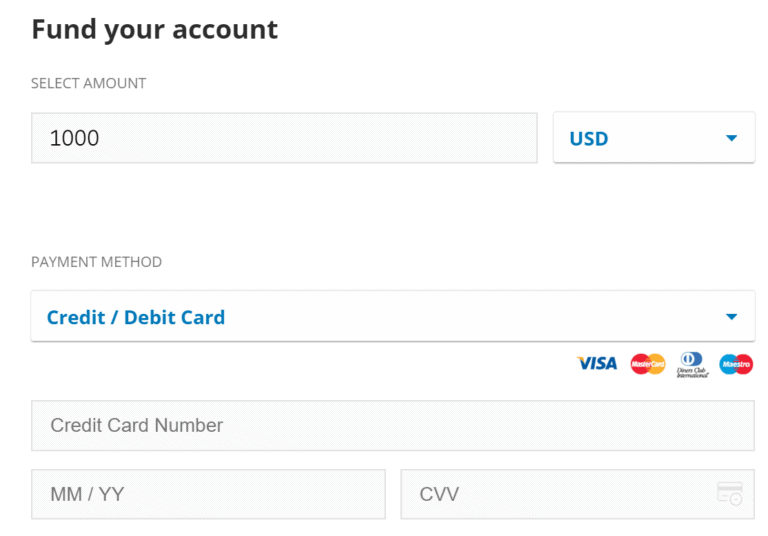 In addition, some exchanges go beyond the basics to offer different transfer speeds. For example, Luno offers instant trades in which you can pay a trade for Bitcoin using your credit card, without funding your account ahead of time (albeit for a higher fee). Coinbase offers Faster Payments in addition to SEPA payments, which allows you to deposit and withdraw money from your account faster.
It's also important to check whether an exchange allows you to withdraw Bitcoin as opposed to GBP. This is important if you ever want to move to another exchange, since transferring Bitcoin typically involves fewer fees. It can also be important if you want to use Bitcoin to make payments from UK businesses that accept cryptocurrencies for payment.
Customer Service
The Bitcoin market moves extremely quickly, 24 hours a day. So it's important that if you have questions about or problems with your account, your exchange provider can answer them quickly.
To that end, be sure to check what methods your Bitcoin exchange offers for getting in touch. Phone and live chat options often yield ready help, whereas email and online ticket systems may involve several hours of waiting to receive a reply. Many exchanges also have online knowledgebases, although these might not be helpful if you're having a problem with your account as opposed to questions about how to get started with the exchange.
Of course, you should also check the hours that the customer support team is available. Most exchanges have hours during the normal UK trading day, but you may need expanded support hours if you trade in the morning or evening.
How to Get Started on a Bitcoin Exchange
Ready to buy Bitcoin? We'll show you how to get started using eToro, our pick for the overall best Bitcoin exchange in the UK. eToro offers commission-free crypto trading with a 0.75% roundtrip spread for Bitcoin, plus advanced charting tools and a vibrant social trading network.
Step 1: Sign Up for an Account
To get started with eToro, you'll need to sign up for an account. Head to the platform's homepage and click 'Join Now,' then enter your information.
eToro requires you to verify your identity in order to comply with UK financial regulations, like nearly all reputable UK Bitcoin exchanges. You can complete this step online by uploading a copy of your passport or driver's license along with a copy of a recent financial statement or utility bill that shows your address.
Step 2: Deposit Funds
The next step is to fund your new exchange account. eToro accepts a wide variety of payments, including credit or debit card, bank transfer, Neteller, and Skrill. Just keep in mind that the exchange requires a minimum deposit of £140. There are no deposit fees when transferring money to eToro.
Step 3: Buy Bitcoin
Now you're ready to buy Bitcoin using eToro. From the dashboard, click 'Trade Markets' and then click on Bitcoin. Or search 'BTC' in the search bar at the top of the page. From the Bitcoin asset page, click 'Trade' to open a new order form.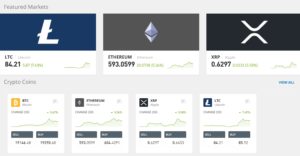 In the order form, enter the amount of Bitcoin you want to purchase in pounds. Then set a stop loss price or take profit price for your trade if desired. eToro doesn't allow trading Bitcoin with leverage unless you're trading CFDs (only available for professional UK traders as of January 2021), so the leverage option is automatically set to X1.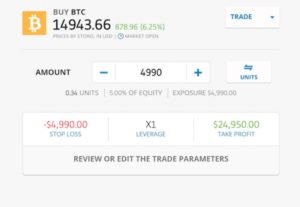 When you're ready to place your trade, click 'Open Trade' to buy Bitcoin on eToro.
Conclusion
With so many Bitcoin exchanges available in the UK, choosing the best one can be a challenge. When choosing a Bitcoin exchange, be sure to consider key factors like regulation, fees, and trading tools. While all of the six exchanges we reviewed will serve you well, we think that eToro is the best UK Bitcoin exchange for the majority of traders.
Ready to start trading Bitcoin? Sign up for an eToro Bitcoin exchange account today to get started!
eToro – Best Bitcoin Exchange in the UK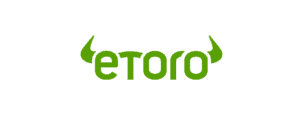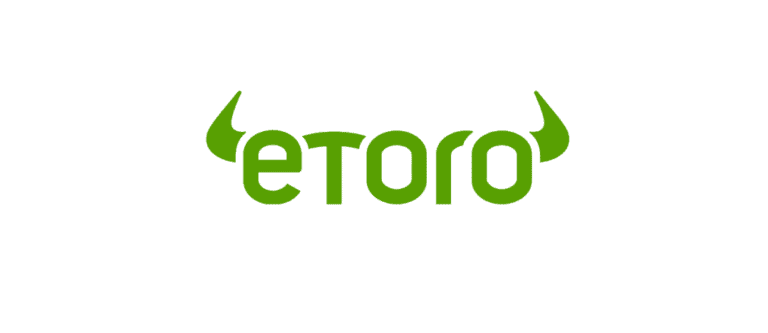 Your money is at risk.
FAQs
What is the Bitcoin exchange rate in the UK?
The UK Bitcoin exchange rate is the value of Bitcoin priced in GBP. Bitcoin is typically priced in US dollars, so the Bitcoin exchange rate in the UK depends on the GBP/USD exchange rate. At the time of writing, the Bitcoin-GBP exchange rate is £14,440.85.
Can I buy Bitcoin using leverage?
Most Bitcoin exchanges do not allow individual traders to use leverage when buying Bitcoin. CFD brokerages do allow leverage when trading Bitcoin CFDs. However, as of January 2021, only professional traders will be able to trade Bitcoin CFDs in the UK.
Do I need to convert pounds to dollars in order to use a Bitcoin exchange?
Most UK Bitcoin exchanges allow you to deposit pounds and convert directly between GBP and Bitcoin without using the US dollar as an intermediary.
When can I trade Bitcoin?
Bitcoin trades 24/7, so you can place an order through a UK Bitcoin exchange at any time and have it fulfilled instantly.
What is a limit order for Bitcoin?
Many Bitcoin exchanges offer limit orders. With a limit order, you can set a price above the current price at which to buy Bitcoin. This gives you more control over your trade and helps manage your trading risk.
What are some other Bitcoin exchanges?
Other popular Bitcoin exchanges include Gemini, Kraken, CEX, Coinmama, Bitstamp, Bittrex, Changelly, Local Bitcoins, and Poloniex.