How to Buy Boeing Shares Online in the UK
Fact Checked
Everything you read on our site is provided by expert writers who have many years of experience in the financial markets and have written for other top financial publications. Every piece of information here is fact-checked.
Disclosure
Please note that we are not authorised to provide any investment advice. The information on this page should be construed for information purposes only. We may earn commissions from the products mentioned on this site.
Until this year, Boeing was the largest airplane manufacturer in the world. Yet the company's shares and production have fallen extraordinarily far in a surprisingly short amount of time for such a large and storied company.
After two deadly crashes and the grounding of Boeing's 737 MAX fleet in 2019, the airline industry as a whole ground to a halt as a result of the COVID-19 pandemic in 2020. Shares are now trading at around $164 apiece, compared to over $440 apiece in March 2019.
Boeing is now in the process of restructuring its business and nearing re-approval of its 737 MAX, which will help it get back on its feet. In the meantime, investors are eyeing Boeing shares as a potential value stock with significant returns in the future.
If you're thinking about investing in Boeing, this guide is for you. We'll explain how to buy Boeing shares in the UK using an online broker. We'll also take a closer look at Boeing's business and evaluate whether this airplane maker is worth buying right now.
Step 1: Find a UK Stock Broker That Offers Boeing Shares
It's easy to buy Boeing shares in the UK through an online stock broker. Most UK brokers that offer trading on US stocks offer Boeing shares since it's such a large manufacturer with a long history.
That said, there are a few things you should consider when choosing an online broker. First, consider different brokers' pricing. Some brokers charge a commission to trade, while others are 100% commission-free to save you money over time. We recommend choosing a commission-free broker whenever possible.
You should also consider whether you plan to invest in Boeing for the long-term or want to trade short-term price action around the company. Long-term investors typically want to buy shares outright, while short-term traders may prefer CFD trading (contracts for difference). This instrument allows you to trade with leverage.
With that in mind, let's take a closer look at our two top-rated UK brokers you can use to buy Boeing shares.
1. eToro – Buy Shares Outright with 0% Trading Commissions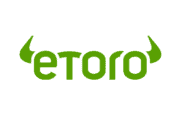 eToro is one of the top stock brokers in the UK, offering more than 800 shares from exchanges in London, New York, Hong Kong, Johannesburg, and more. eToro also offers ETF trading for more than 450 global funds.
Importantly, this broker allows you to buy shares outright or trade CFDs with leverage up to 5:1 – it's up to you to choose which instrument is better suited to your trading strategy. No matter which route you decide on, all trading through eToro is 100% commission-free.
eToro has a very robust trading platform and one of the best mobile trading apps we've seen. You get access to technical charts with over 100 technical indicators and drawing tools, plus a news feed and economic calendar.
In addition, eToro support social trading. You can interact with thousands of other UK traders and see what the rest of the eToro community thinks about Boeing's prospects. You can also take advantage of copy trading to put part or all of your portfolio on autopilot.
Pros
Trade 800+ global shares
Completely commission-free trading
Buy shares outright or trade CFDs
Supports social trading
Access 100+ technical indicators
Cons
Charges a small withdrawal fee
67% of retail investor accounts lose money when trading CFDs with this provider.
2. Plus500 – Trade Boeing CFDs with 0% Commission and Low Spreads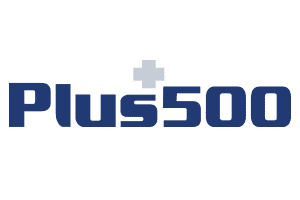 Plus500 is a top online CFD broker that offers access to nearly 500 stocks from the UK, US, and further afield. This broker offers 0% trade commissions and extremely low spreads – typically around 0.30% for Boeing and most other highly traded US stocks.
We especially like Plus500's trading platform, which comes complete with desktop, web, and mobile interfaces. The charting interface is extremely easy to use, especially for beginners, and it includes nearly 100 built-in technical studies. Plus500 also lets you set up price alerts, which can operate across devices so that it's easy to stay on top of the market.
Another nice thing about Plus500 is that this broker offers negative balance protection for all UK traders. That means that even if you apply leverage to your trades (up to 2:1 available for Boeing share CFDs), you can never lose more money than is in your trading account. This is an important safety mechanism to protect your account in case Boeing shares take a dive.
Pros
CFDs for hundreds of UK and US shares
100% commission-free with low spreads
User-friendly charting and research platform
Flexible cross-platform price alerts
Negative balance protection
Cons
Only 2:1 leverage available for Boeing CFDs
72% of retail investor accounts lose money when trading CFDs with this provider.
Step 2: Research Boeing Shares

Whether you're looking to invest in Boeing or similar companies like American Airlines and Virgin Galactic, you need to do your research.
So, let's take a closer look at everything you need to know about Boeing in order to determine whether now is the right time to buy shares.
Boeing Share Price History
Boeing listed on the New York Stock Exchange in 1962, with shares selling for just $0.82 each ($0.15 after adjusting for stock splits over the past 50 years). Since that time, Boeing has played a pivotal role in the rise of the global aviation industry.
By 1990, Boeing's share price had reached $20. By 2006, the share price was over $100, although it dropped all the way back to $30 in the wake of the 2008 financial crisis.
Boeing's stock really began to take off in 2017, when the price jumped from $165 per share to nearly $300 per share. In that year alone, Boeing set an industry record for airplane deliveries with its 763 model and doubled the company's bottom line. It also ramped up production of the 737 model, which was one of its best-selling new commercial planes at the time.
In March 2019, however, Boeing's 737 MAX fleet was grounded and all new production halted in the wake of two fatal crashes. The ensuing crisis resulted in Boeing's CEO leaving the company as well as billions of dollars in payouts to airlines that had to ground parts of their fleets. Boeing has still not received reapproval for the 737 MAX from US government regulators, and it is likely that other countries will want to conduct independent tests of the plane before allowing it to be flown.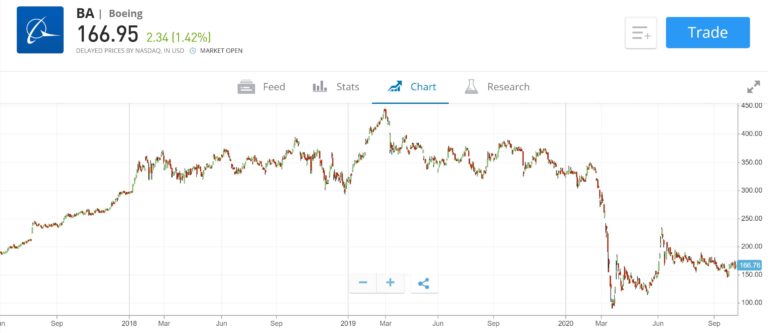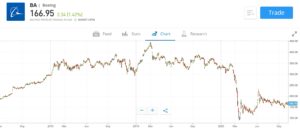 Still, that catastrophe only had a limited effect on Boeing's share price. It fell from a high of $440 per share to $320 per share over the course of 2019. By comparison, Boeing shares dropped all the way to $95 each as the airline industry shut down in March 2020 in response to the COVID-19 pandemic.
The share price quickly recovered thanks to an analyst report putting a $180 price target on Boeing. The stock has been volatile for most of the year, ranging between $120 and $180 per share.
Boeing Shares Dividend Information
Boeing has historically been a top dividend stock. The company has paid out a dividend to shareholders at the end of every single quarter since 1962. Over the last decade, those payouts were substantial – Boeing's dividend yield from around 2.4% to more than 4% for most of the past decade.
However, that all changed in March 2020 when the coronavirus pandemic swept across the globe. Boeing, like many companies in the US and UK, suspended its dividend for the first time in its history.
Boeing has not yet resumed dividend payouts and has made no announcements as to when it is likely to start paying a dividend to shareholders again. In all likelihood, it may not be until 2022 or 2023 when the airline industry recovers and demand for new planes increases.
Should I Buy Boeing?
Boeing shares are trading at a discount, but are they a buy right now? Let's explore the case for and against Boeing.
Boeing Is Sticking Around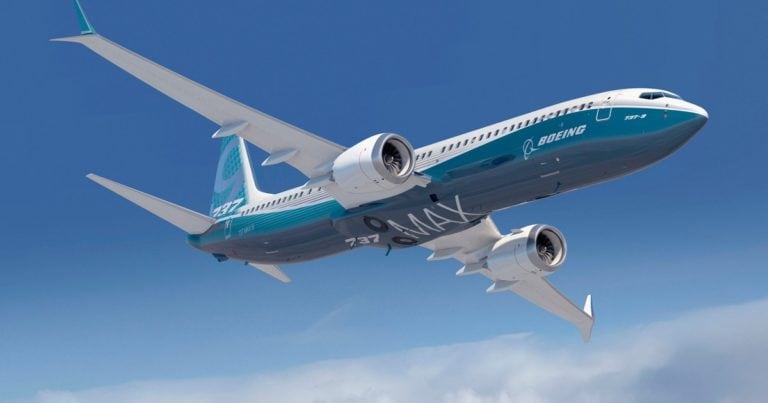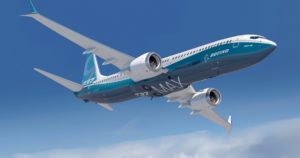 There was some speculation at the beginning of the coronavirus pandemic that Boeing could declare bankruptcy. However, any fears around bankruptcy have been thoroughly put to bed. Boeing was able to raise $25 billion in new debt in the spring.
In addition, while Boeing hasn't taken money from the US government, the government has stated that it would likely be willing to bail the company out if necessary. Ultimately, it's hard to believe that the US would allow Boeing to fail given the company's role in the US defense industry.
The 737 MAX Will Soon Return
After more than a year and a half in which the 737 MAX fleet has been grounded at enormous cost to Boeing, the company now expects to receive approval from the US government to resume flying the plane by the end of 2020. That will allow Boeing to restart production on 400 assembled but undelivered planes, which will bring in an immediate influx of cash for the company.
That said, don't expect an immediate turnaround for Boeing based on the 737 MAX alone. It will take Boeing at least a year or two to juice its supply chain, and the company only expects to build 31 planes per month through 2022.
Airplane Demand Will Be Down for Years
Those bright spots aside, Boeing has its work cut out for it. US airlines have taken on $50 billion in debt since March, and the situation isn't much better for airlines abroad. With passenger traffic down and not expected to bounce back until 2022 at the earliest, it's unlikely that airlines will be clamoring for new planes for at least several years.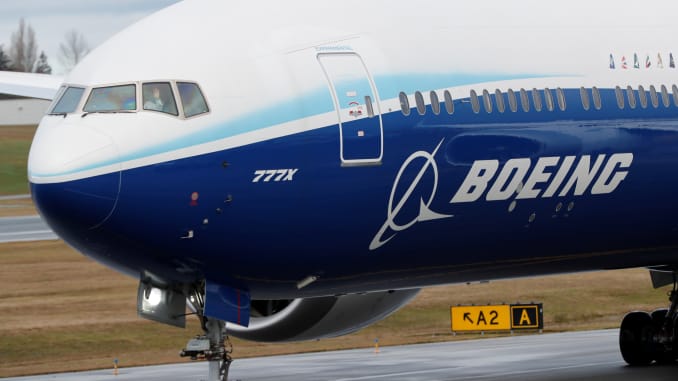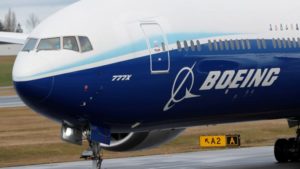 That means that Boeing probably won't be taking on new orders, even as it moves through its backlog for the 737 MAX. Accordingly, Boeing is scaling back production of some of its older planes, including the 787, and discontinuing the 747 altogether. The planned introduction of the 777X has also been delayed until 2022. All signs point to a years-long slowdown in Boeing's business.
Boeing does have defense contracts to fall back on, and it seems likely to win a $12 billion bid to supply fighter jets to Canada. However, these defense contracts are one-off bonuses for Boeing, not the company's bread and butter. They might boost the share price a little bit, but don't expect the share price to significantly recover until Boeing's commercial aviation business is humming again.
Step 3: Open an Account and Deposit Funds
In order to buy Boeing shares today, you'll need to open a brokerage account. We'll show you how to open an account and place your first trade with eToro, which offers 0% commissions and allows you to buy shares outright or trade CFDs.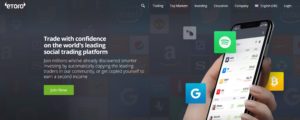 On the eToro website, click 'Join Now' to create a new account. Enter a username and password for your account and enter personal details including your name, email, and phone number.
eToro also requires that you verify your identity, in compliance with UK government regulations. This only takes a minute – all you have to do is upload a copy of your driver's license or passport along with a copy of a recent utility bill or bank statement.
Now you're ready to fund your new account. eToro requires a minimum deposit of £140, which you can pay by:
Debit card
Credit card
UK bank transfer
PayPal
Neteller
Skrill
Step 4: Buy Boeing Shares
To buy Boeing shares on eToro, visit the broker's dashboard and type 'Boeing' in the search bar. Click on the company to be taken to Boeing's page, and then click 'Trade' to open a new order form.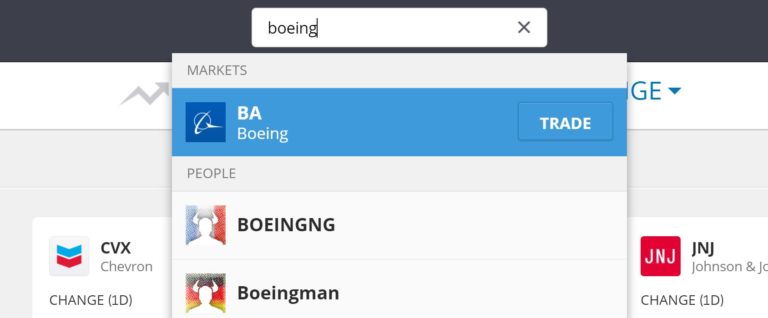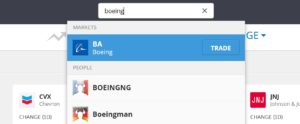 In the order form, enter how much money you want to invest in Boeing. eToro requires a trade minimum of £40, but you can trade any amount over that minimum since the broker supports fractional shares.
Depending on your trading strategy, you can enter a stop loss or take profit level in the order form. If you are trading CFDs, you can also choose how much leverage you want to use, up to 5:1. Keep in mind that trading with leverage comes with additional fees and trading risk.
When you're ready, click 'Open Position' to buy Boeing shares.
Boeing Shares: Buy or Sell?
Boeing shares are far from strong right now. The company continues to face an uphill battle to regain trust in the 737 MAX, both from regulators and commercial airlines. At the same time, Boeing is scaling back production on a variety of its plane models since demand for new airplanes is expected to be low for the next several years.
That said, Boeing airline stock can still be a good long-term play. Most analysts are bullish about the airline industry when looking several years into the future, and Boeing stands to benefit from any future increase in air travel. The company's 777X plane is not expected to be delivered for another year or longer, and that could also provide a boost to Boeing shares.
So, UK investors may want to buy Boeing shares to lock in value now for later in the decade. Boeing is still a strong company with a venerable history, and it's only real competition in the commercial aviation space is Airbus. That means that no matter what happens to the airline industry, Boeing will remain center stage.
Other Airline Stocks
Interested in investing in other airline companies? Check out the list below.
The Verdict
Boeing has had a tumultuous two years thanks to fatal issues with the 737 MAX jet and the coronavirus pandemic. Unfortunately for Boeing, the effects of the coronavirus pandemic are likely to last for years to come. UK investors should expect Boeing shares to recover slowly over the next few years, if at all.
Still, Boeing stands to benefit significantly from a long-term rebound in commercial aviation. In the mid-2020s, once air traffic has returned to normal and airlines have paid down some of their debt, it's likely that orders for new planes will start coming in again. At that point, Boeing's 737 MAX issues will be years in the past and the company will have a new plane, the 777X, ready to sell.
Ready to buy Boeing shares? Open an account with eToro to invest today with no commission!
eToro – Best UK Stock Broker with 0% Commission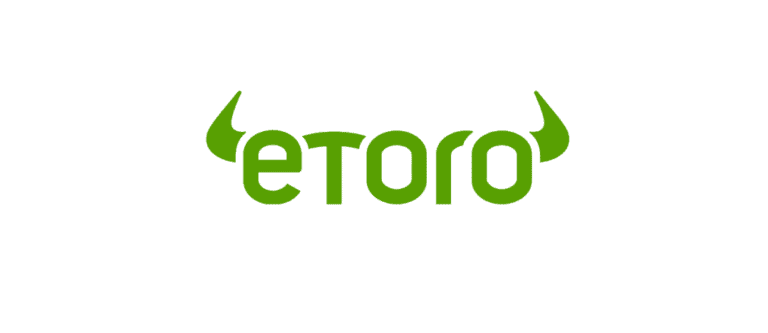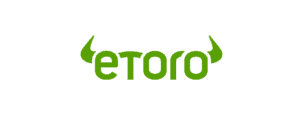 67% of retail investor accounts lose money when trading CFDs with this provider.
FAQs
What is Boeing's ticker symbol?
How much cash is Boeing spending during the pandemic?
Does Boeing currently hold defense contracts?
When will the Boeing 737 MAX fly again?