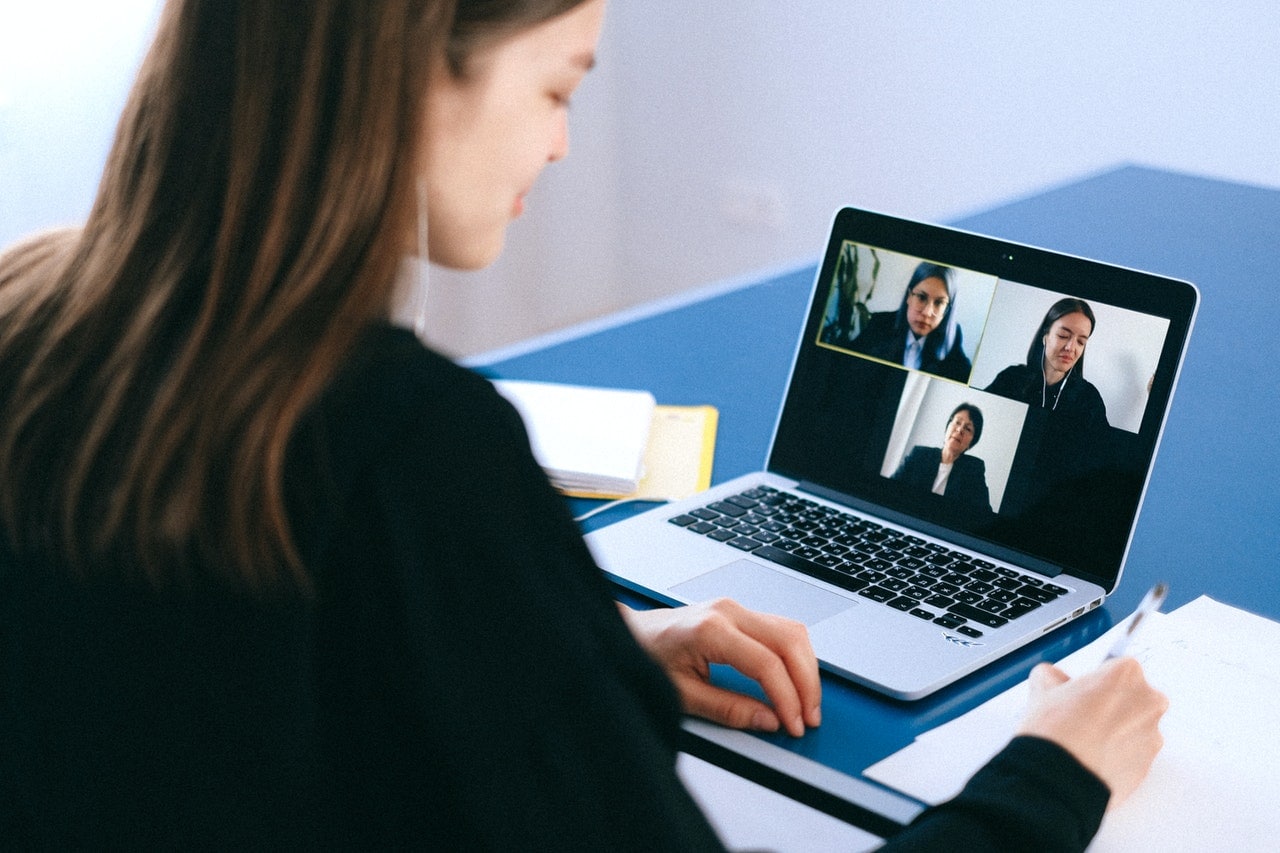 The price of Zoom stock settled lower in yesterday's stock trading action after the company released its financial results covering the first quarter of its 2022 fiscal year despite the popular video conference platform beating both earnings and revenue estimates for the period.
According to data from MarketWatch, the stock reached a post-earnings pre-market high of $337.8 for a 3% advance compared to its 1 June closing price to then close the day 0.2% lower at $327.11.
Earnings for the three months ended on April 2021 came in at $956.2 million, almost 3 times what the firm brought a year ago, while surpassing analysts' estimates for the period by 2.4%.
Meanwhile, the company reported an 87% jump in the number of customers with over 10 employees while the number of clients who generated more than $100,000 in revenues for the firm in the past twelve months advanced 160% to 1,999 customers.
The California-based tech company also reported a quarterly GAAP net income of $227.38 million and diluted GAAP earnings per share (EPS) of $0.74 during the first quarter of the year. Additionally, Zoom Video Communications (ZM) posted diluted non-GAAP EPS of $1.32 resulting in a 560% jump compared to its adjusted profits last year.
Moreover, the firm raised its revenue and earnings guidance for its full 2022 fiscal year, with the management team estimating total revenues of $3.99 billion for the period along with non-GAAP diluted earnings per share of $4.61. These estimates also exceeded analysts' forecasts of $3.8 billion in revenues and non-GAAP EPS of $3.74 for the year.
Notably, the company reported a $66 million litigation settlement although the exact nature and case with which that payment is associated has not been revealed yet. According to the firm's latest annual report, there were a few ongoing proceedings related to data sharing and privacy matters.
How has Zoom stock performed ahead of this earnings report?
Shares of the popular video conferencing platform have been heavily battered lately, with the stock losing as much as 43% of its value since its October 2020 peak of $575.69 while down 2.9% since the year started.
The pandemic situation provided the perfect tailwind for the company to grow its user base and top-line in the past year, with annual sales moving from $623 million by the end of its 2020 fiscal year to as much as $2.65 billion last year.
During that same period, net profits jump to $672 million while cash flow from operating activities grew to $1.47 billion. Meanwhile, by the end of this first quarter, operating cash flow landed at $533.3 million while the company reported free cash flows (FCF) of $454.2 million. Moreover, the company reported $4.7 billion in cash and equivalents.
What's next for Zoom stock?
Based on the company's earnings guidance, Zoom's net income should land at around $1.43 billion by the end of its 2022 fiscal year, which is more than two times what the company earned the previous year.
Using a free cash flow conversion ratio of 219%, Zoom is being valued at around 31 times its 2022 forecasted FCFs based on the firm's current market capitalisation of $92.5 billion excluding its cash reserves. This valuation doesn't seem particularly lofty based on the company's growth prospects and cash flow generation capacity.
Meanwhile, from a technical standpoint, the latest downtrend that emerged since October 2020 has resulted in the formation of a falling wedge – a bullish pattern that could result in a reversal if the price of Zoom shares breaks above the upper trend line highlighted n the chart.
With the price currently tagging that particular threshold, it is fairly possible that this break could occur on the back of the firm's raised guidance and upbeat quarterly earnings report. That said, the risk of another rejection is still there and traders should be careful in waiting for a clean break before opening a long position on the stock.
Disclaimer
All trading carries risk. Views expressed are those of the writers only. Past performance is no guarantee of future results. The opinions expressed in this Site do not constitute investment advice and independent financial advice should be sought where appropriate. This website is free for you to use but we may receive commission from the companies we feature on this site.