How to Buy Nike Shares UK – With 0% Commission
Fact Checked
Everything you read on our site is provided by expert writers who have many years of experience in the financial markets and have written for other top financial publications. Every piece of information here is fact-checked.
Disclosure
Please note that we are not authorised to provide any investment advice. The information on this page should be construed for information purposes only. We may earn commissions from the products mentioned on this site.
With a market cap of over $240 billion and an operation of nearly 1,100 retail stores throughout the entire world, Nike is the most valuable and popular apparel brand in the world. But even if you own products of Nike and you're familiar with the brand, you still need to find more information about the American multinational shoe and apparel company before you invest in this company and what's the best way to buy Nike shares in the UK.
How to Buy Nike Shares UK – Quick Guide 2022
If you want to buy shares of Nike without getting into the details, our four quick steps guide below will show you how to do that instantly.
Step 1: Open an Account with eToro – First, visit eToro's website and click on the 'Join Now' button. Then, enter your email address and choose a username and password.
Step 2: Upload ID – As eToro is FCA regulated stockbroker, you must verify your identity by uploading a copy of your driver's license or passport and verify your address by uploading a copy of a bank statement or utility bill.
Step 3: Deposit – Make a deposit via a credit/debit card, bank account transfer, PayPal, or other e-wallet solution.
Step 4: Buy Nike Shares – Search for Nike in the search bar and click on 'Trade'. Enter the amount you'd like to invest and click on the 'Open Trade' button.
Step 1: Choose a Stock Broker
If you are based in the UK and want to buy Nike shares, the first thing you need to do is to find a reputable brokerage firm that supports its shares. There are plenty of online trading platforms that offer you to buy and sell Nike shares as it is one of the largest companies in the world and one of the most traded stocks in the world. That said, it is crucial that you find a stockbroker that is regulated in the UK and is offering a cost-effective way to purchase NKE shares.
To help you get the best options available – below we recommend two of the best UK brokers to buy Nike shares:
1. eToro – Best Broker for Beginners to Buy Nike Shares UK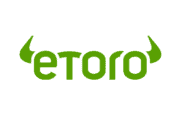 For several reasons, we chose eToro as the most effective stock trading platform in the UK to buy Nike shares. The broker, which was founded in 2006, boasts more than 17 million registered users who have the ability to connect with each other and use a plethora of social trading tools and features.
Crucially, eToro is a CFD stock broker that offers a range of 2400 assets including over 800 shares from the US, UK, and other popular stock markets. If you are not familiar with CFDs, these are essentially financial derivative contracts that allow you to buy shares and other assets under a 0% commission structure and with getting all the rights that you get when you buy shares via a traditional broker. For example, even though you do not practically own Nike shares on eToro, you get dividend payments when the company distributes some of its earnings to shareholders.
Moreover, eToro has an instrument page for each asset that is included on its platform. On this page, you get access to technical and fundamental analysis tools that will help you make better trading decisions.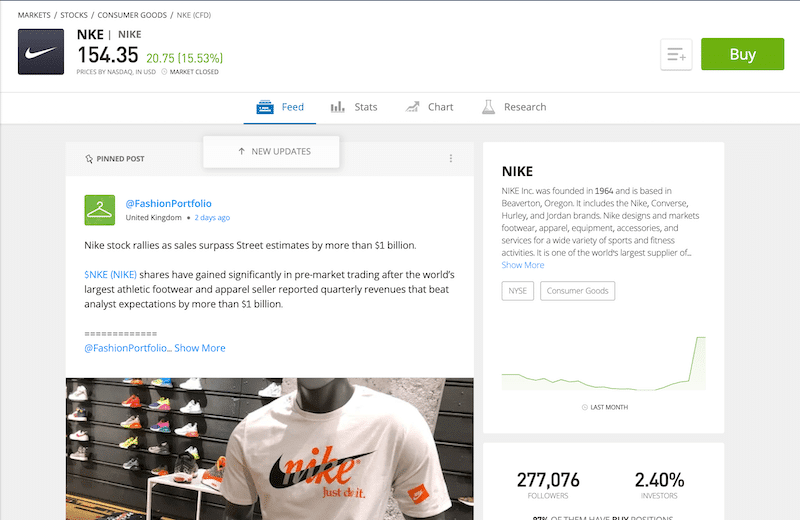 Another thing to consider in eToro's trading platform is the user interface and the functionality of social trading tools. As such, you'll be able to take advantage of the CopyTrade tool, which is a feature that allows you to choose another investor with a proven track record and automate the system so it copies all the trades of the chosen investor. This feature is especially useful for beginner traders who want to trade the markets but cannot spend the time and effort to utilize active trading.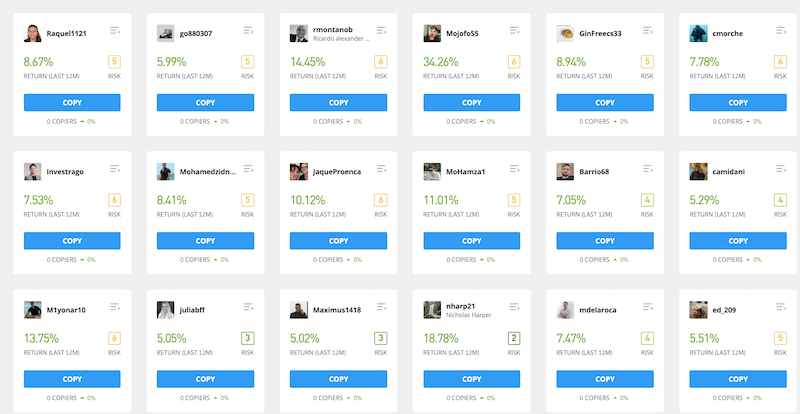 To get started, eToro requires a minimum of just $200 or around £140 in the UK. However, eToro also allows users to open a brokerage account at no cost and make a deposit whenever they feel ready to start trading the real live markets. Meanwhile, you can use eToro's demo account, which is a paper trading account that is funded with virtual money so users can practice before they risk real money.
Pros
Allows you to buy shares commission free
Huge range of 2,400 assets including 800 shares. Additionally, it also offers forex, ETFs, indices, commodities, and cryptocurrencies
A leverage ratio of 5:1 on shares
User-friendly trading platform – available on web browsers and as a mobile app
Social trading tools – CopyTrade and CopyPortfolios
Enables you to get Nike's dividend payments
Regulated by the FCA in the UK and by other financial agencies around the world
Covered under the FSCS
Cons
Charges an inactivity fees, and overnight fee
67% of retail investor accounts lose money when trading CFDs with this provider. You should consider whether you can afford to take the high risk of losing your money.
Research Nike Shares
Before you make an investment in any company, you must dig into the quality of the company and its current financial situation. As such, in this part of our guide, we'll explore the company's structure, revenues, earnings, dividend distributions, etc. We'll also take a closer look at Nike's share price over the last years, and the Nike share price outlook
What is Nike?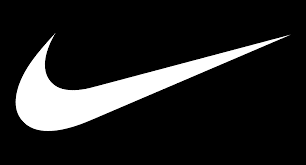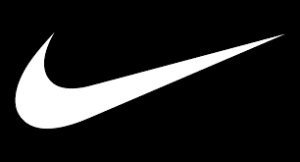 Founded in 1964 "Blue Ribbon Sports" by Bill Bowerman and Phil Knight, the company has officially rebranded under the new name of Nike in 1971 after the Greek goddess of victory. Nowadays, the American multinational sportswear company is known as the world's largest manufacturer and supplier of shoes, sports apparel, and other sports products.
As of 2022, Nike, along with Adidas, is the most dominant sportswear and athletic footwear company worldwide. It operates in over 170 countries around the world and has more than 1100 stores and 75,400 worldwide employees. Ultimately, it falls under the classification of a mega-cap company with a market capitalization of above $200 billion. Nike is listed on the New York Stock Exchange (NYSE) under the ticker symbol NKE. It is also one of the components of the Dow Jones 30 Composite Average and is the 85th company in the prestigious Fortune 500 list.
Nike Share Price
While we are most familiar with Nike for their top-quality apparel and sports products, just a few have the knowledge about the Nike company and the Nike share price performance. So, before you make any investment in Nike shares, it's essential to analyze the stock's past performance and get a clear vision of the current NKE market sentiment, as well as the short and long-term outlook.
Presently, one share of Nike is worth $154 per share, after the stock soared over 15% on June 25th when the company reported fourth-quarter earnings and sales, beating analysts' estimates. Due to the monster earning reports and the record revenue in North America, NKE stock price hit a record high of $154.35, breaking the previous all-time of $146.35 it reached earlier this year in January. Nike gained 9.10% in 2021, and more impressively, at the time of writing it has a 1-year return of 64.78%.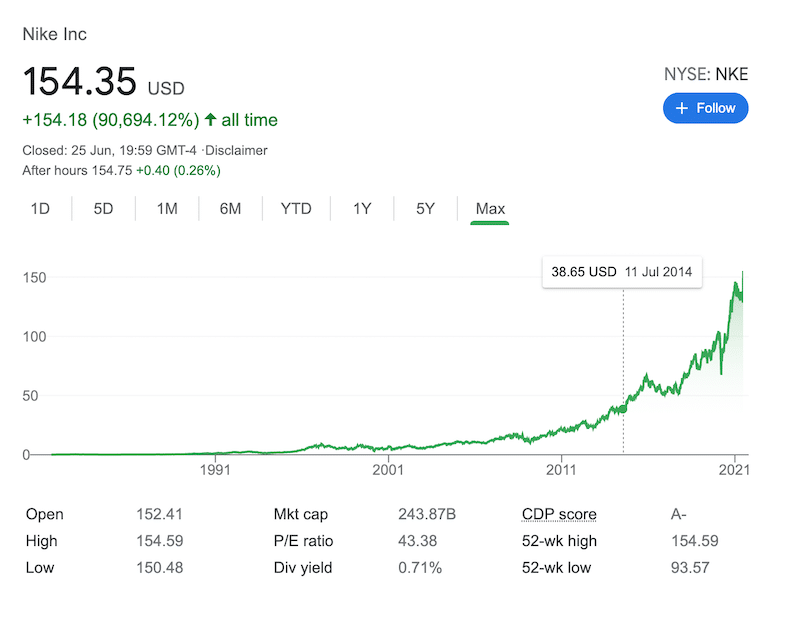 In terms of the Price per Earnings (P/E) ratio, Nike has a forward PE ratio of 34, which is considered high by historical stock market standards and indicates investors' expectation that Nike is likely to experience a significant amount of growth in the near future.
Nike Shares Dividends
When it comes to dividend payments, Nike is one of the best income/dividend stocks out there in the market. Since 1985, Nike has been steadily paying out quarterly cash dividend payouts to its shareholders. And, it has a very impressive annual dividend growth of around 10%-15%. In late 2020, Nike has also announced a 12% increase of its dividend payout to $1.10 per share in 2021, a significant raise of $0.40 compared to $0.95 per share in 2020.
Are Nike Shares a Good Buy?
After we've covered the basics of Nike, it turns out it all comes down to the question – Is it the right time to buy NKE shares? After all, just a few days ago Nike's stock performance since the beginning of the year was negative at -5.92%. However, the recent surge in Nike's price following the earnings report has changed the market sentiment. Consequently, according to the vast majority of analysts in the market, this might be an incredible opportunity to buy Nike shares.
With that in mind, let's take a closer at some of the main reasons why Nike is a good long-term investment right now.
Nike Stock is Soaring after Earnings and Sales Report, Beating Analysts' Expectations
As mentioned above, Nike stock jumped by more than 15% on Friday morning, June 25th,  after the company reported better-than-expected earnings and sales, and beating wall street analyst expectations. This includes a record revenue in North America, earnings per share (EPS) of 93c compared to analysts' expectations of 51c, and revenue of $12.34 billion compared to $11.01 billion expected. In its largest market, North America, Nike sales more than doubled to all-time record revenue of $5.38 billion.
Looking ahead, Nike's outlook for the next year seems much brighter. The company said it is expecting to surpass an annual revenue of $50 billion in the upcoming year, above analysts expectation of $48.5 billion.
Solid Performance Despite COVID-19 Pandemic
There's no doubt that the Covid-19 pandemic has had a negative impact on Nike sales and total revenue. In the fourth quarter of 2020, sales plunged by 38% as retail stores closed around the world and many sports events were canceled. But overall, the sportswear company has performed pretty well in 2020, and in the first quarter of its 2021 fiscal year, Nike's earnings per share grew by 70%.
When we look ahead, it seems that Nike is well prepared for the next wave of Covid-19, if it arises.
Nike Plans to Increase Digital Sales in the Future
One of the effects of the Covid-19 pandemic has been the shift of many businesses to the digital world and the increase in online sales. In September last year, Nike said its online sales are far more profitable than retail shops, which has been proven to be true after the first-quarter earnings report that revealed a huge increase of 82% in Nike's digital sales. The company's CEO, John Donahoe, said the coronavirus pandemic has fueled the company's decision to go digital. Moreover, in the last earning reports on June 25, Nike reported an increase of 41% in digital sales compared to last year and an increase of 147% from 2019.
It is also worth mentioning that Nike.com's online site has over 114 monthly million visitors according to SimilarWeb, which makes it one of the largest sites in the world in terms of organic traffic (ranks 4th in its category and 296 in global rank).
All things considered, Nike's digital transformation is something big right now for the company and its shareholders. The company has even been investing more and more into metaverse technology, making it one of the best metaverse stocks to buy.
Nike is a 'Brand of China and For China'
Nike is clearly a global brand but it primarily extremely popular in China, partly due to the increasing interest of Chinese in the NBA and the popularity of the Nike's Jordan brand in China. And, despite the concerns that Nike will suffer from the tensions between the United States and China that caused the recent boycott, Nike has reported that sales in Greater China rose by 17% to $1.93 billion. Additionally, Nike's chief executive John Donahoe said last week that "Nike is a brand that is of China and for China," ensuring the American company plans to increase its dominancy in China, despite the statement of Nike on Xinjiang in March 2021. 
Open an Account & Buy Shares
Now after you know the ins and outs of buying Nike shares and still would like to add some shares to your portfolio, it's time to open an account with a UK stockbroker and place an order to buy NKE. Below, we outline the steps involved in buying Nike shares through one of our recommended UK trading platforms, eToro.
Step 1: Sign Up for an eToro Account
As discussed earlier, you must have an investment account with an authorized stockbroker in order to be able to buy shares of Nike. As such, you need to visit eToro's homepage and sign up for an account by clicking on the Join Now button and providing your personal details.

Step 2: Verify your ID
eToro is regulated by the Financial Conduct Authority (FCA) regulator that requires all clients to verify their identity before they are allowed to make a deposit and start trading financial instruments. As such, you need to verify your ID by uploading a proof of ID (a copy of your passport or driving license) and a proof of address (any utility bill or bank statement that approves your current address).
Step 3: Deposit Funds
After eToro has approved your documents, you are authorized to start trading. Thus, the only thing you need to do before you can buy Nike shares online is to add funds to your eToro account. Generally, eToro has a minimum deposit requirement of $200, which is around £140 at the current GBP/USD exchange rate.
The deposit process is fairly easy and takes only three steps – On the eToro dashboard, simply click on the Deposit button, choose the payment method in which you want to transfer the funds, and click on the Make a Deposit button.
Step 4: Buy Nike Shares
As soon as you see the funds available in your account, you can move on to the Nike shares buying process. First, search for Nike shares in the search bar at the top of eToro's dashboard.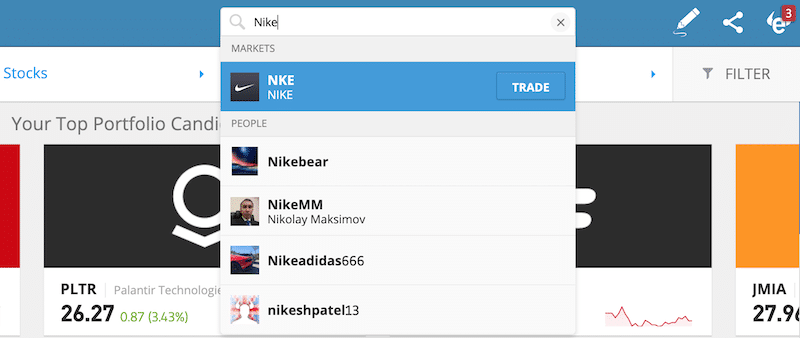 From there, you have two options – The first option is to click on the first result that pops up in the drop-down menu in order to be transferred to Nike's instrument page where you can analyze the stock (and then, when you want to buy Nike shares, you'll have to click on the Buy button). The second option is to click on the 'Trade' button to be transferred to the order form.
Regardless of the method you choose, whenever you want to buy NKE shares you need to place an order in the order form. To do that, simply insert the amount of the investment and choose the type of order (market order or limit order). Then, click on Place Order if you make the transaction when the US stock markets are open or Set Order if you set the order when the markets are closed (in this case, eToro will execute the order once the market is open).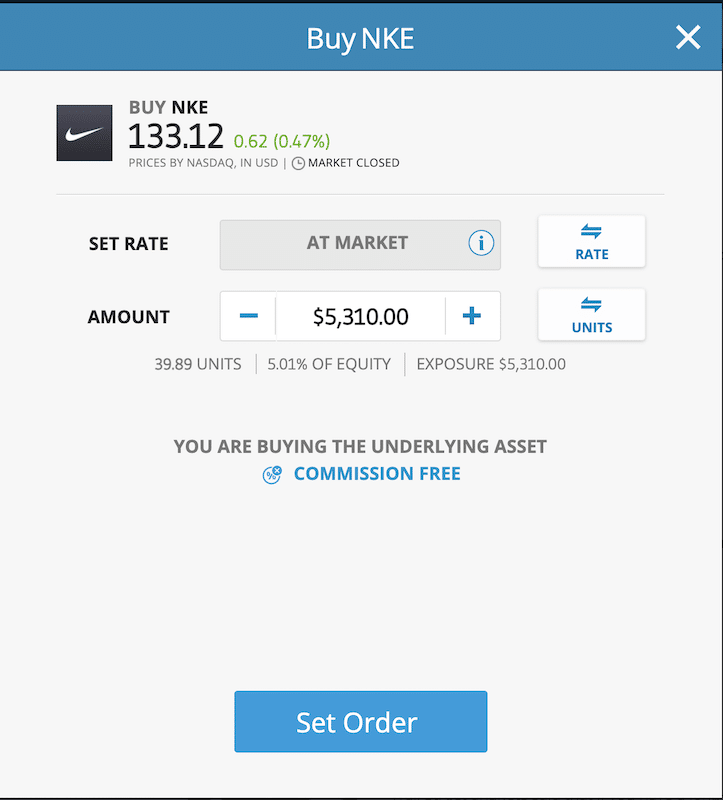 Nike Shares Buy or Sell?
Before you buy Nike shares, it is crucial that you understand the options that exist in the market – You can always buy shares of companies, however, you also have the ability to short sell stocks and thus make a profit when the price falls in value. Short selling is not available by any broker so you'll have to find a platform like eToro that enables you to do that.
Once you have the option to buy or short sell Nike shares, you need to make a decision based on our conclusion in this Nike review and your own research. In our view, Nike is a strong company with strong financials and a brand that has many areas of opportunity for growth. This is especially the case after the strong quarterly earnings report and Nike's management announcement to repurchase 50 million of NKE shares for $4.7 billion during the fiscal fourth quarter. Thus, some Wall Street analysts even believe that Nike could surge by another 50% in the near future.
So, all things considered, in the current market conditions, Nike is more a buying opportunity than a sign to stay away. The strong earnings report, the good performance in China despite the boycott, the shift to digital, and the attractive and stable dividend payout – all of these factors make Nike a great long-term investment strategy opportunity.
eToro – Buy Nike Shares UK With 0% Commission
In summary, Nike is certainly one of the best shares to buy right now. The NKE stock is currently trading at all-time high levels and the trend is expected to continue in the upcoming months. So, if you're looking to gain exposure to Nike shares – all that is left for you to do is to find an online platform that supports its shares. In our view, eToro is a great option as it is the most cost-effective and easy-to-use trading platform in the UK. Additionally, it is one of the most heavily regulated financial firms in the UK that offers users to join the largest social trading community in the world.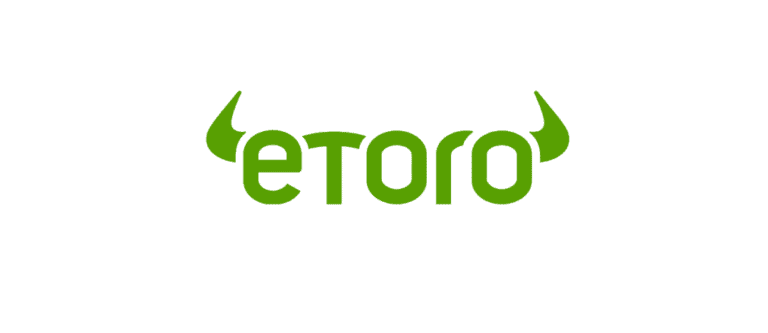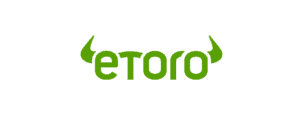 67% of retail investor accounts lose money when trading CFDs with this provider. 
FAQs
Should I buy Nike Shares?
Even though there's some level of risk in buying stocks right now when the markets are trading at all-time levels and the Covid 19 is still a threat, Nike stock seems to be a great long term investment. The shift to digital sales has the potential to boost Nike's earnings, and the recent performance shows the resilience of the world's largest sportswear company in the world.
How much are Nike shares worth?
As of late June 2021, Nike shares are trading at $154.35 per share. This represents a market cap of $243.86 billion.
Who owns Nike?
Nike is primarily owned by the American billionaire Phillip Knight who holds 17% of shares outstanding. Additionally, some of the largest institutional holders of Nike include Vanguard Group, Inc. (8.17%), Blackrock Inc. (7.42%), and State Street Corporation (4.32%).
Who are Nike's major competitors?
Clearly, Nike's biggest competitor is Adidas, the German company that was founded in1949 and has a market cap of over $68 billion. Other Nike's competitors include Under Armour, Reebok, ASICS, Skechers, New Balance, Puma, and Converse.
Where is Nike based?
Nike is based in Beaverton, Oregon, the United States. Overall, it has 525 factories in over 41 countries.